If you're one of those guys who always wants to look cool but are too effortless lazy to do so, read on. In lieu of Fall, I've rounded up a few of my favourite outfits that are super easy for you male fashion aficionados to cop. If you want to look stylishly cool but don't want to put in any effort (aka pretty much every guy I know), scroll ahead and follow these simple outfit formulas. I got you 😉
I'm also giving one lucky reader a $200 gift certificate to East Dane so that you can look the part!
To enter the giveaway, simply scroll to the bottom of this post and leave a comment with your favourite go-to style for Fall. Extra points if you show me a favourite item from the East Dane website! I'll be hand-selecting one winner in just a week…so start commenting and share with your male counterparts that could use a little help in the style department.
Cropped Pants
Seriously, one of the easiest ways for a guy to add insta-cool to his outfit is by playing with hem length on pants. Jeans, trousers, and dress pants all look really cool when cropped. Achieve the look easily by cuffing your pants…or go a little edgier with a carefully coordinated sock + shoe or even sandal combo if you want to take the trend factor up a notch.
HAT + BUTTON-UP + COAT (DRAPED) + PANTS (CROPPED) + COOL SOCKS + HIGH TOPS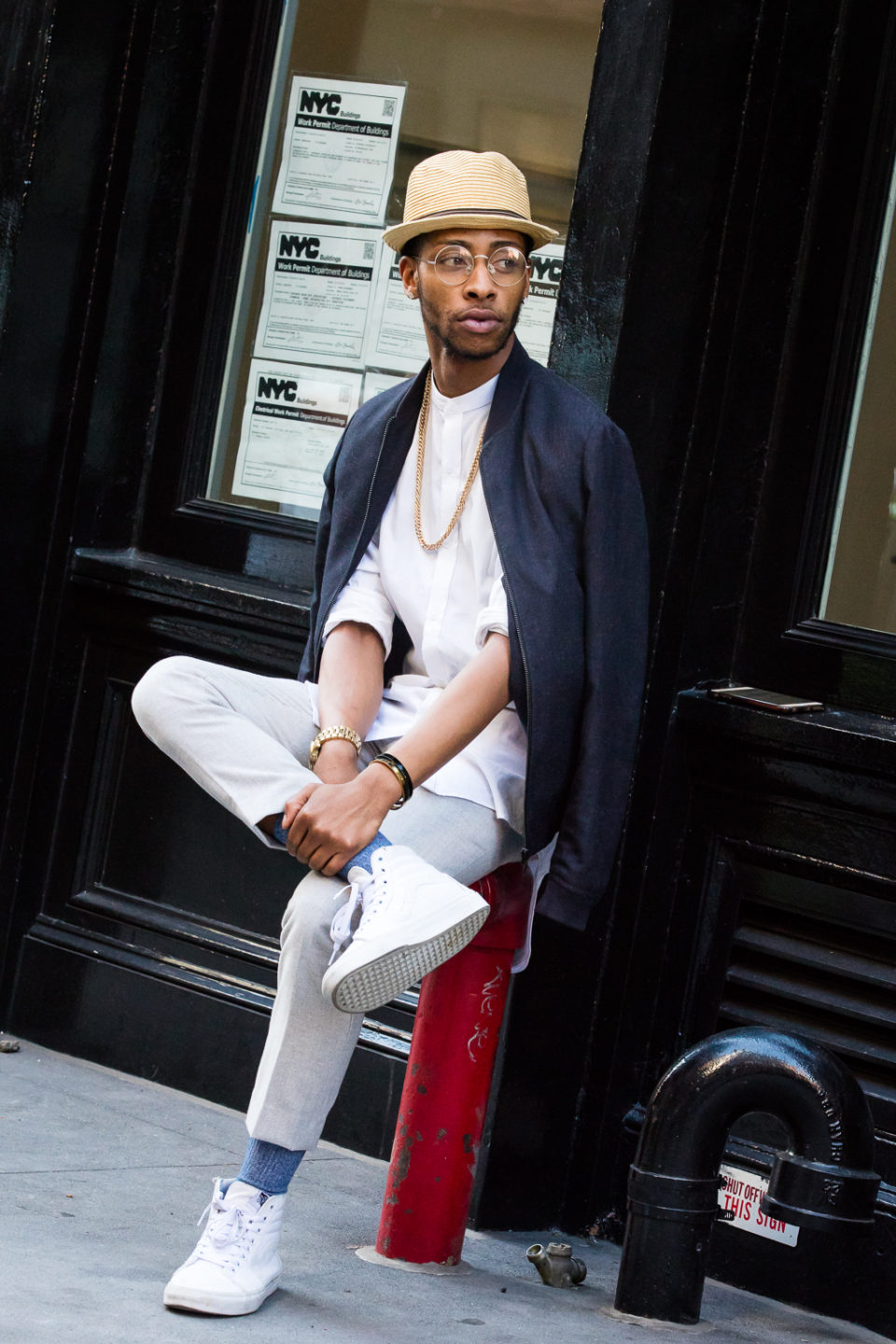 PEA COAT + NECK TIE + DRESS PANTS (CUFFED) + SANDALS + SOCKS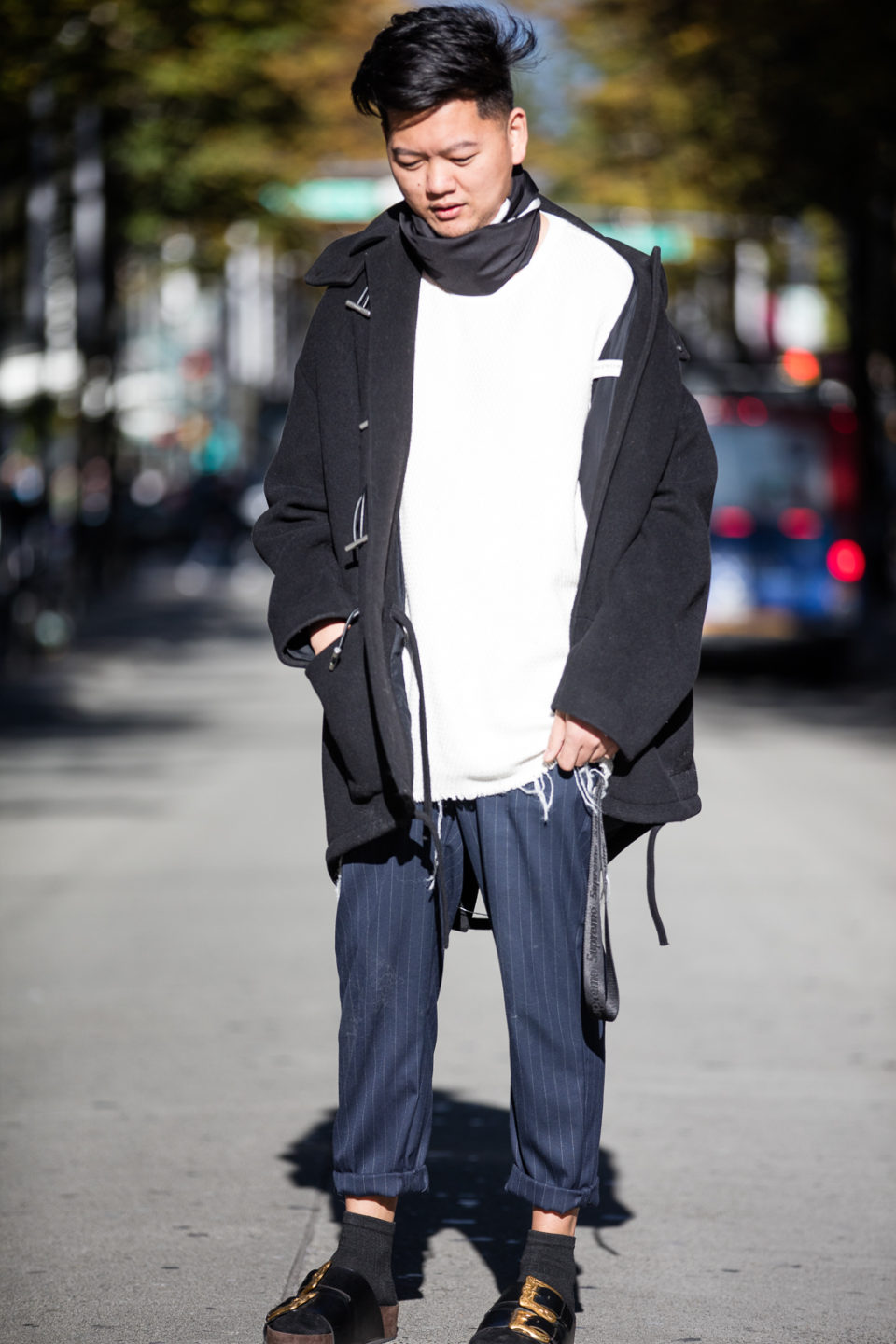 PLAID + SWEATER + RAINCOAT + DENIM (CUFFED)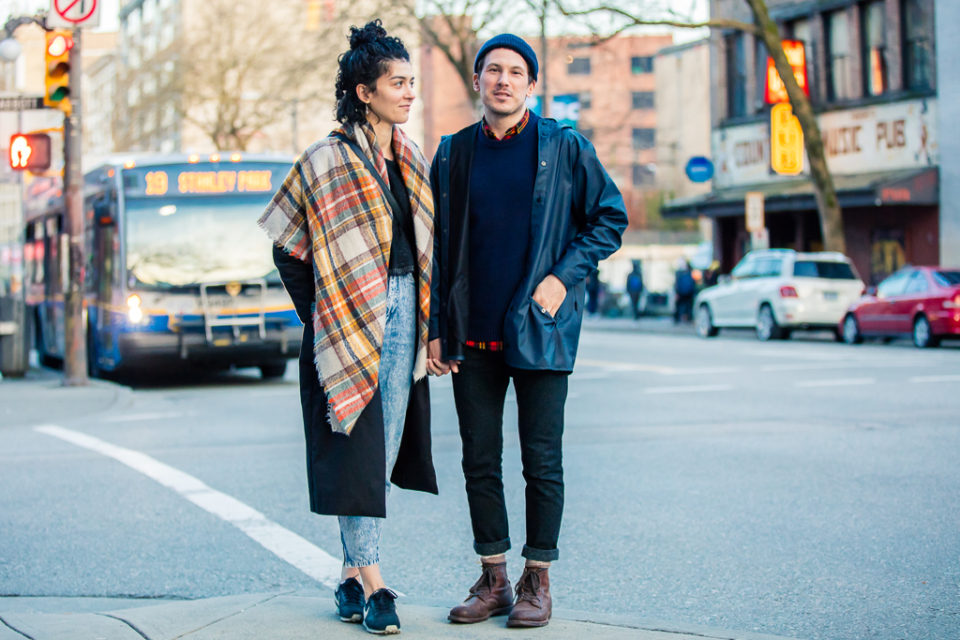 LONGLINE COAT + SCARF (DRAPED) + DENIM (CROPPED, CUFFED) + SOCKS + HIGH TOPS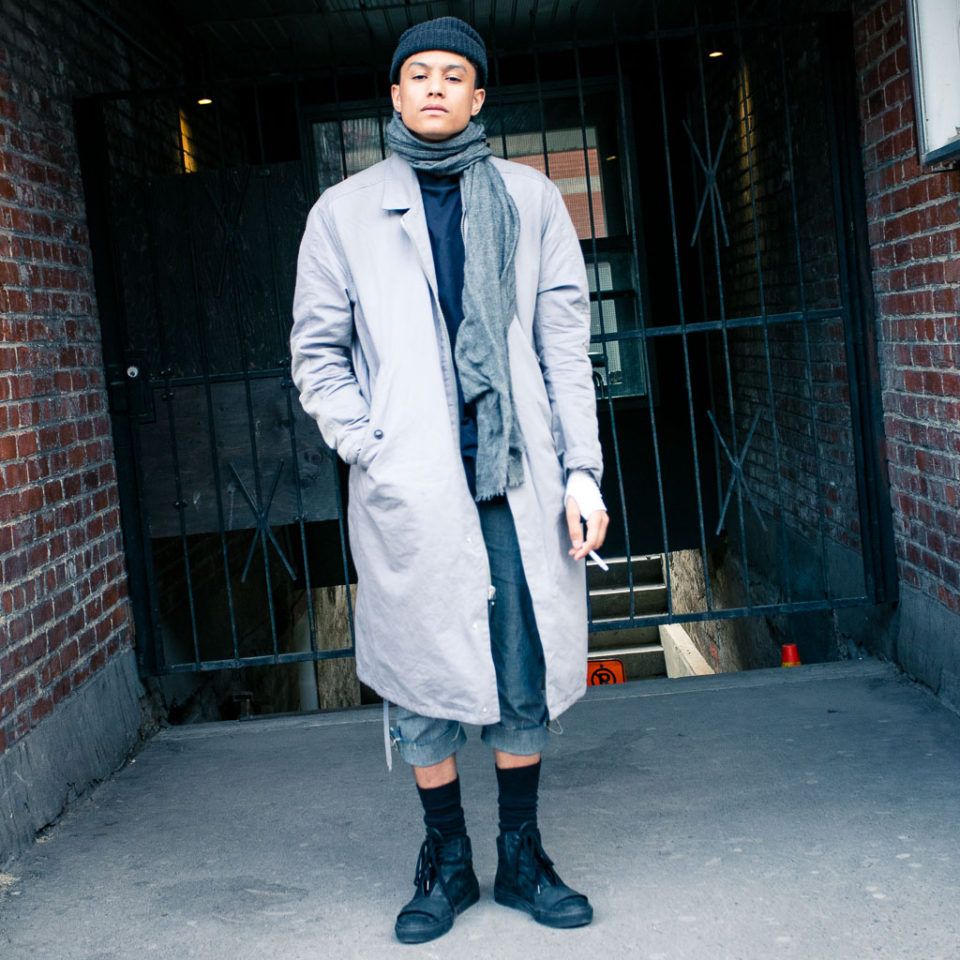 NAVY + WHITE SUITING, LONG SLEEVE TEE (CASUAL), PANTS (CROPPED)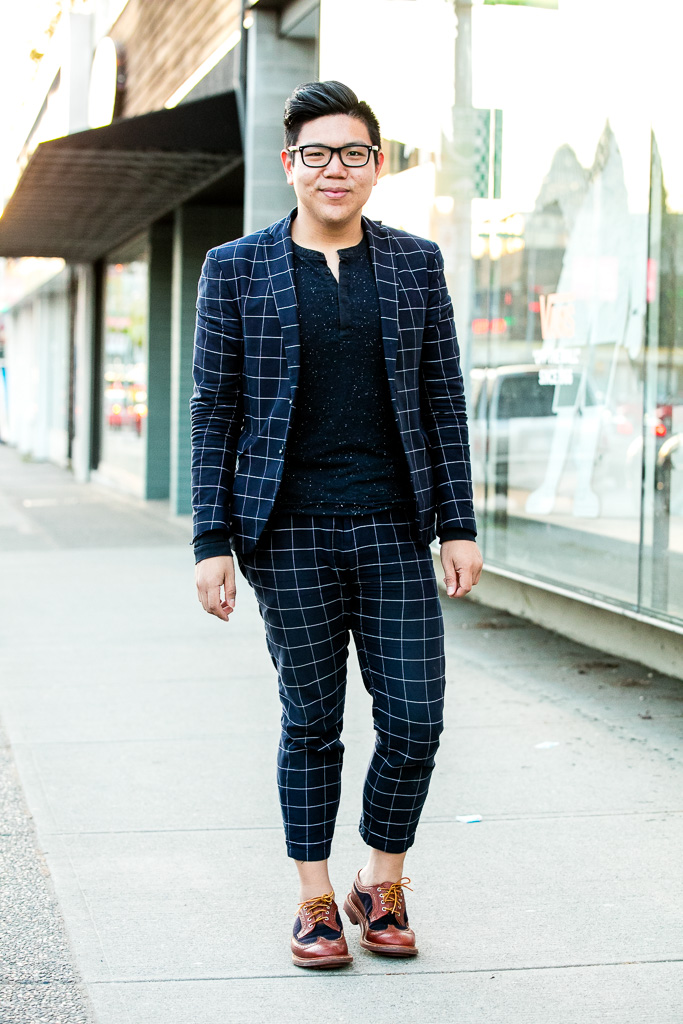 Metallic Anything
Every season there's a new colour that becomes "the new black" and this season, metallic is definitely the stand-in. Whether it's just men's sneakers that add a little punch or a metallic bomber that adds wow factor, your look is taken from so-so to next level in seconds just by adding in this unexpected colour. For the guy that wants to look super stylish but put in zero effort, this trend is for you!
DENIM JACKET + GRAPHIC TEE + METALLIC KICKS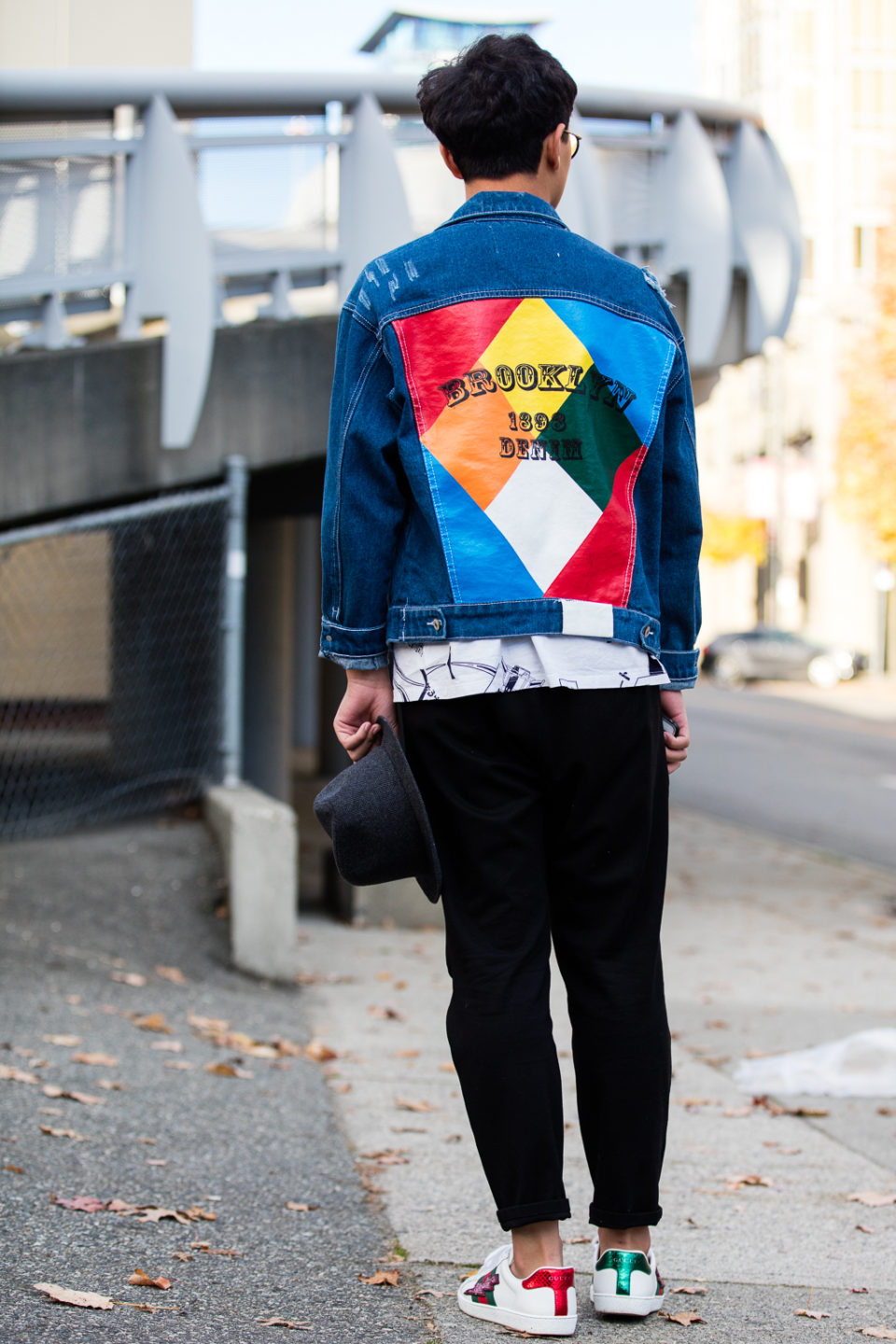 BOMBER JACKET + CHINOS + METALLIC KICKS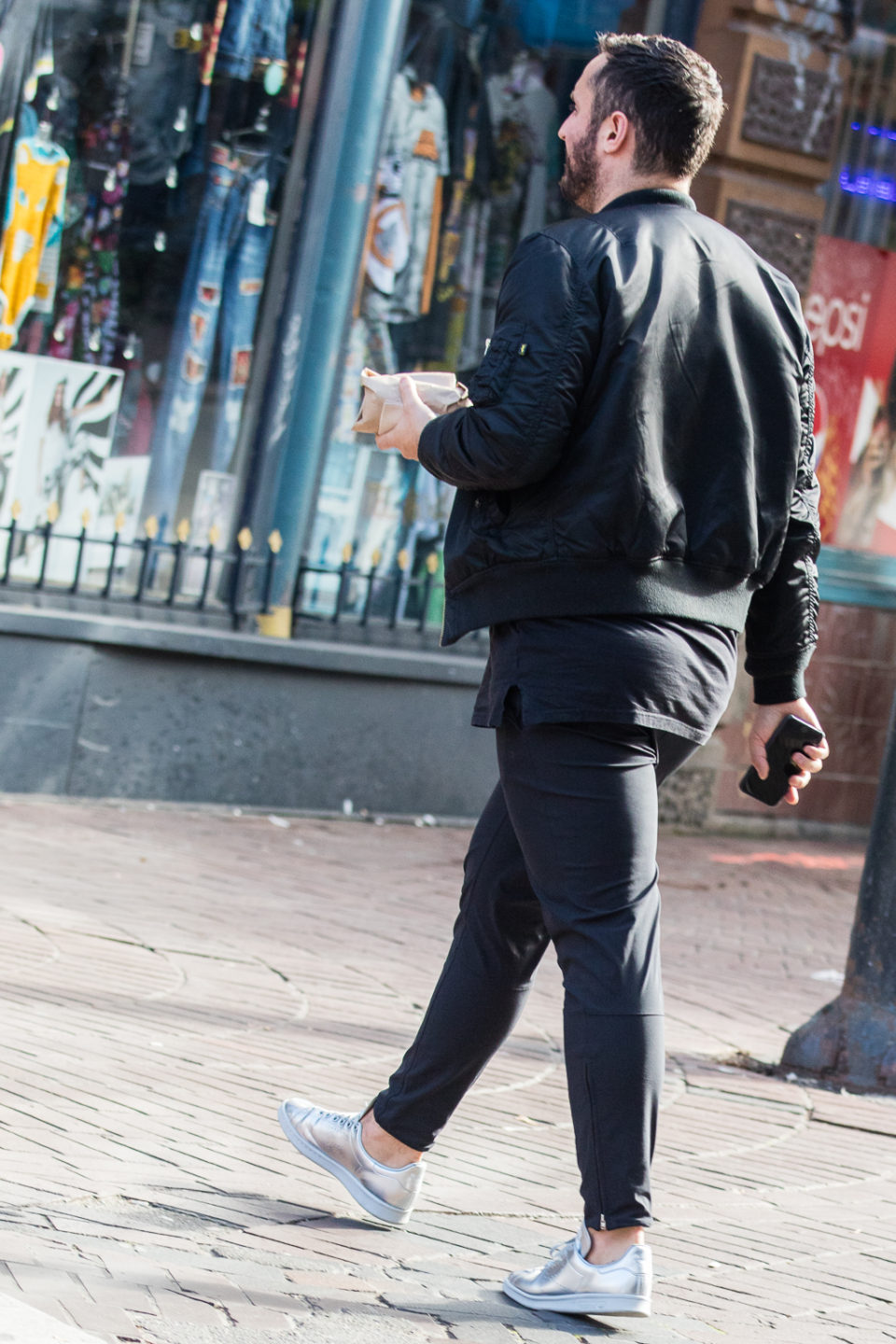 A METALLIC BOMBER (ALL YOU NEED!)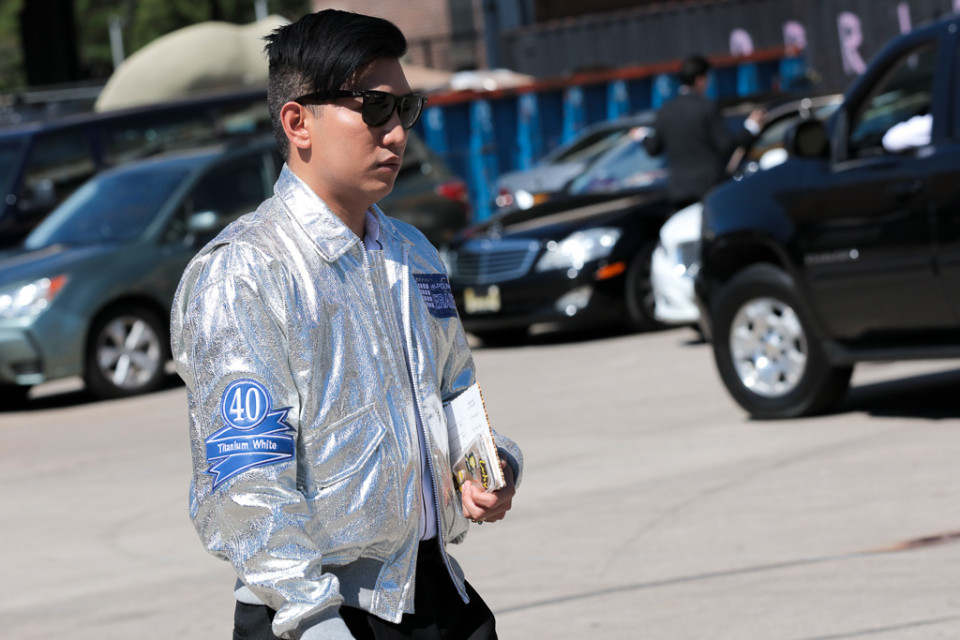 GIVEAWAY TIME! 
Now it's time to enter. Simply leave a comment below with your favourite go-to men's style or link to a favourite piece of clothing on the East Dane website (the 50% Off Mens section is a great place to start!).
Thank you to Nakturnal for partnering up with me on this post.
Please note, if you're selected as the winner and you're located outside of the US, international shipping is free for orders of $100 or more, but any potential customs tariffs must be paid. These vary greatly from country to country based on the items you purchase.