It's getting brisk outside, so if you're like me, you're likely panicking that you have nothing to wear for Fall and Winter. Staples/foundational pieces are where your money should go but, unless you're bringing home the bacon, your bank account will likely see a nasty dent.
Fear not. The Shopbop Fall/Winter sale is now ON…which means you can stock up on all your wardrobe needs in one go, as fashionably as possible, and at a fraction of the cost. Here are the details.
Spend up to $500, get 25% off your entire order | Spend over $500, get 30% off your entire order. Sale details are —> HERE. Use Promo code "MAINEVENT16" at checkout. The sale is happening now through Midnight Friday October 14th Pacific Time!
Need some assistance navigating the sale? Drawing inspiration from Randa in her perfect Fall uniform, here are my Fall/Winter no-brainers.
Longline Coat: Nothing pulls an outfit together better than a longline coat. It keeps you warm and add insta-chic to every outfit you put on, even if the rest of it is not so great. Choose wisely and this is a purchase you won't regret.
Low Heel Boots: The single most worn shoe in my wardrobe is my low heel boots. They are comfortable to wear and look SO good with jeans, skirts, absolutely everything. These are a must-have wardrobe staple.

Denim: Denim never goes out of style. Invest in the right pair instead of wasting money on inexpensive versions that look cheap. I swear by my Citizens of Humanity Rockets…and I'm constantly asked what they are. Well, here you have them.

Sweaters: Time to layer up. The second you realize you only have tees to wear under your coat, you're in trouble.

Accessories: My signature style is to layer on tons of rings and bracelets. My look just doesn't feel complete until my hands and wrists are stacked! More importantly for Fall/Winter is the addition of a hat or scarf, which can make any pre-Fall look feel weather-appropriate.

Once again, sale details are —> HERE. And that's it guys! With a few simple foundational pieces you'll look like a street style pro.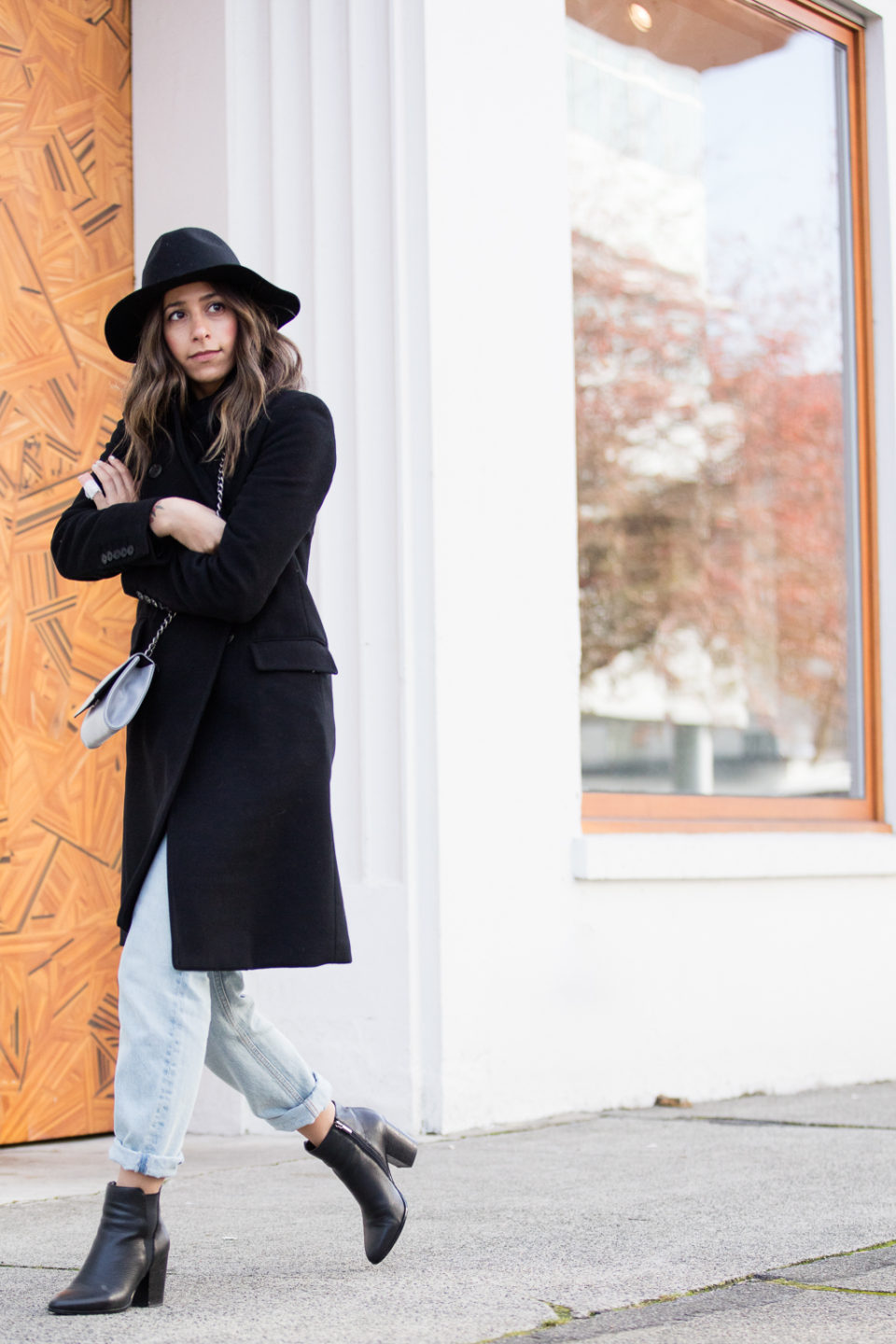 If you need more shopping tips, feel free to ping me at sabrina [@] streetscout [dot] me 😀