It's more than half way into July and we've barely seen any sun or beach weather. If you live in Vancouver, you're probably panicking just as much as I am. Right now I'm missing summer beach parties and just having a reason to be outside with friends till late into the evening. The one thing I DO like about this weather though is how I get to style my outfits. While it might seem confusing with the ever-changing temperatures in a single day (cloudy all day, sunny in the evening), you can work around it by incorporating lightweight button-downs with more summer-esque pieces (like my girl, Meagan did here with shorts). For this outfit, I swapped out my sandals for booties, shorts for my go-to denim, and a linen-blend knit tank because it has a little weight to it. This style of tank has been my favourite lately because of its vintage-inspired aesthetic and flattering cut…plus, it will pair nicely with layers in the fall. In fact, I nabbed a lightweight cotton version of it at Zara in a few basic shades that will keep me going all summer.
Since I've also had a lot of inquiries about these jeans, I've linked a few below. I swear by these Citizens of Humanity Rockets! Trust me, you can never go wrong by investing in a good pair of denim.
*head to toe: Le Fou By Wilfred tank, Citizens of Humanity jeans, Ella shoes, Auxillary cross-body bag.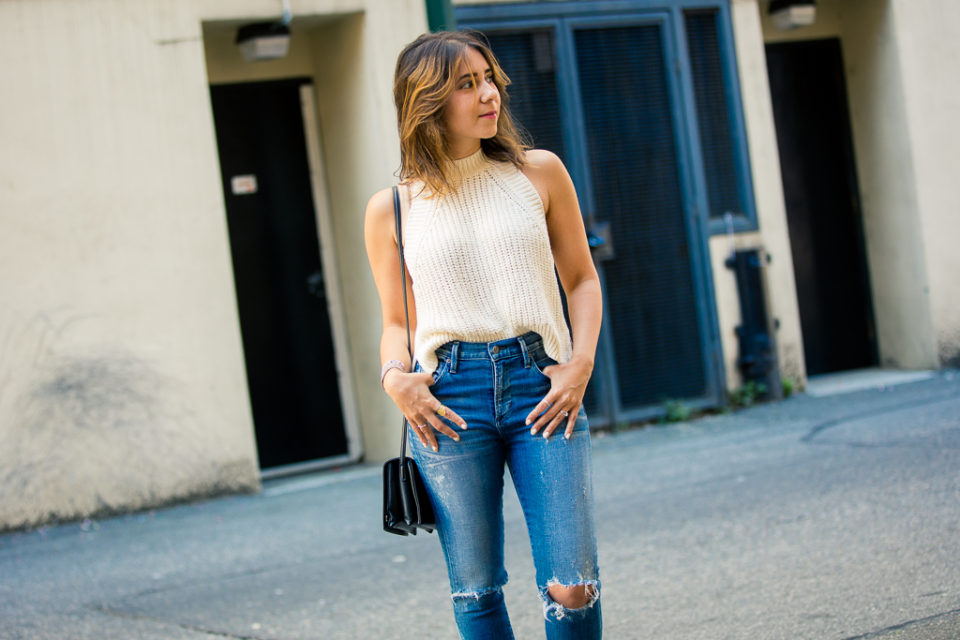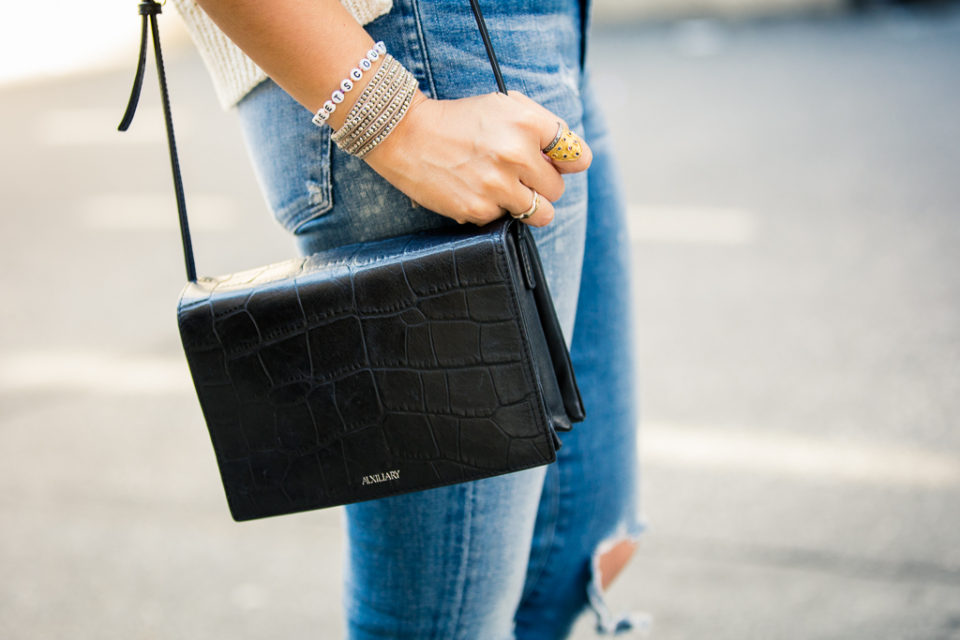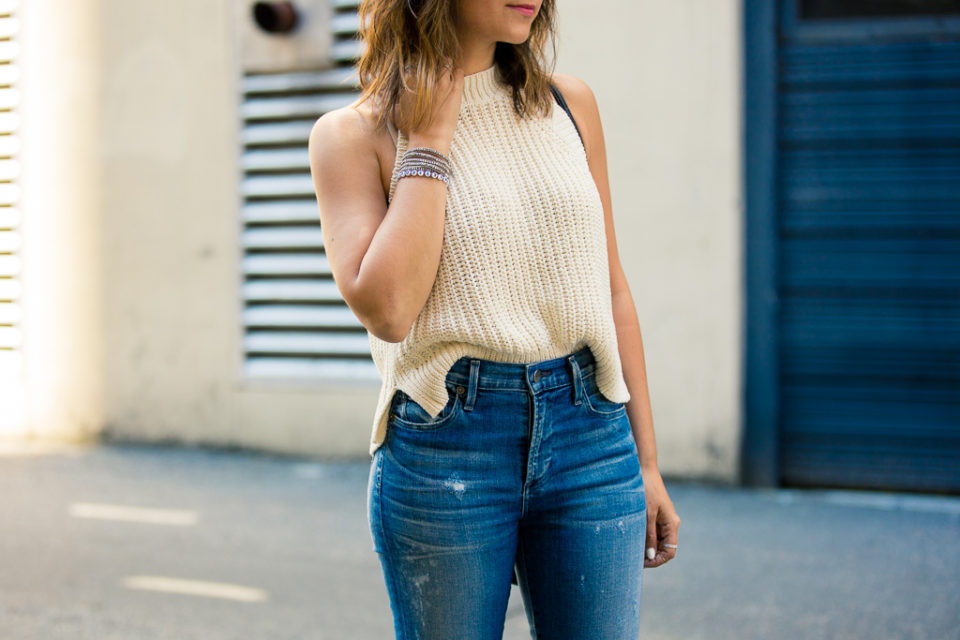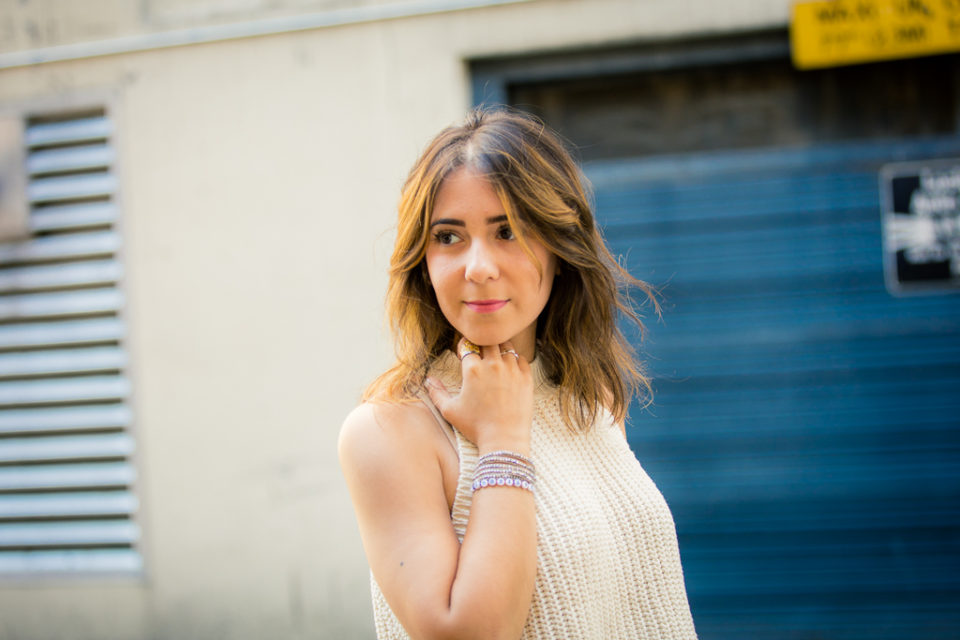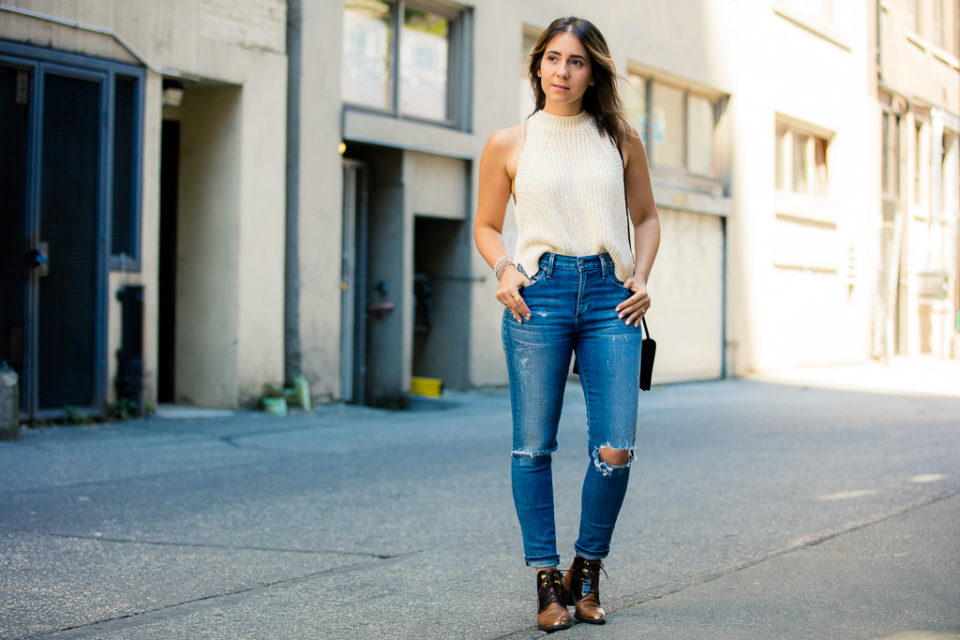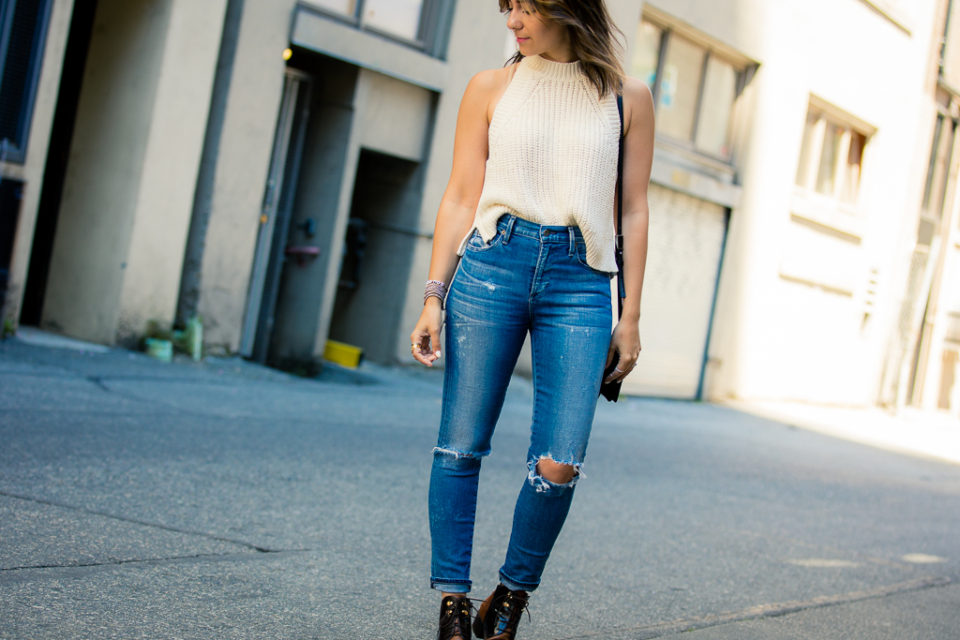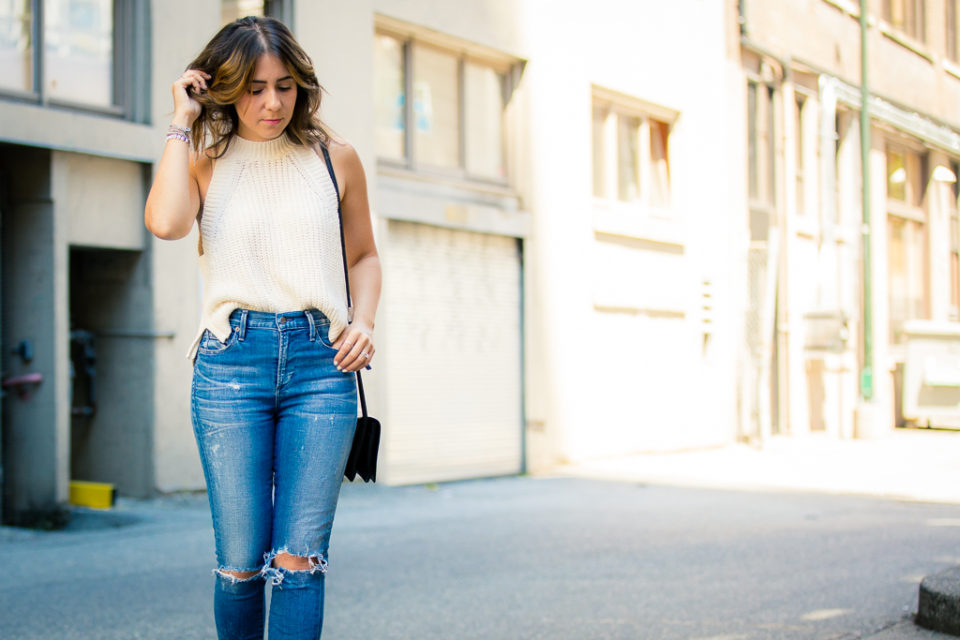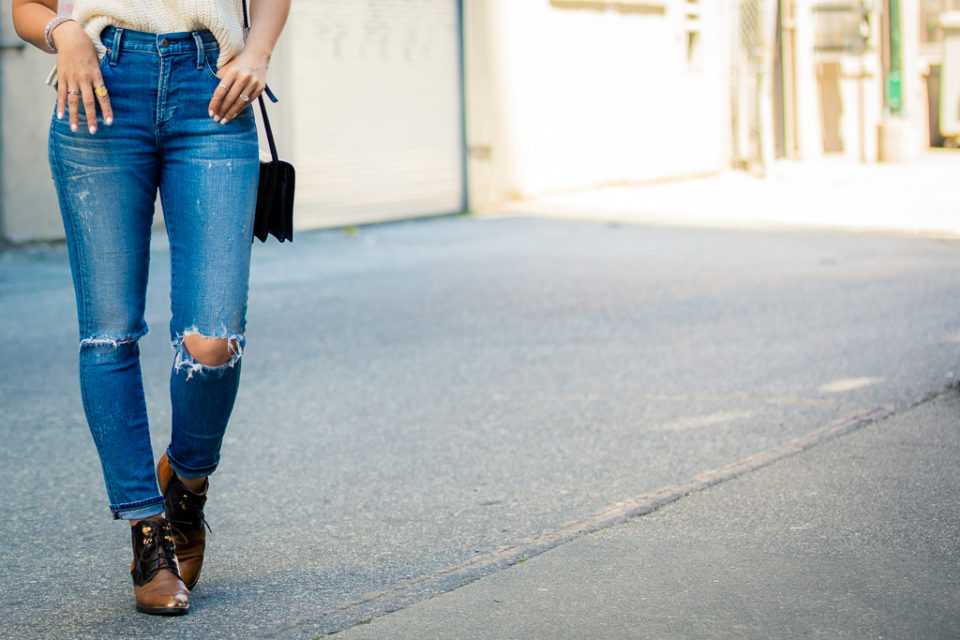 Photos by Meagan.