*head to toe: Zara sweater and trousers (similar), Steve Madden Stecy heels, Iza jewelry ring.
Is black ever NOT the new black? We try to pretend but that statement will never change. And if anyone's a pro at wearing this go-to shade from head to toe, it's my girl Randa. But sometimes I wonder if I, myself, can pull it off…because every time I reach for my all-black go-to's, I end up looking like a vampire. But there are subtle ways to make your outfit stand out when wearing that dark beloved shade we all love to reach for.
(Those with a minimalist style aesthetic, please all breathe a sigh of relief.)
Scroll down to see the pics + my thoughts on an all-black ensemble that gets my #allblack stamp of approval!
Mix in different fabrics, like these pleated culottes. They breathe life into the outfit!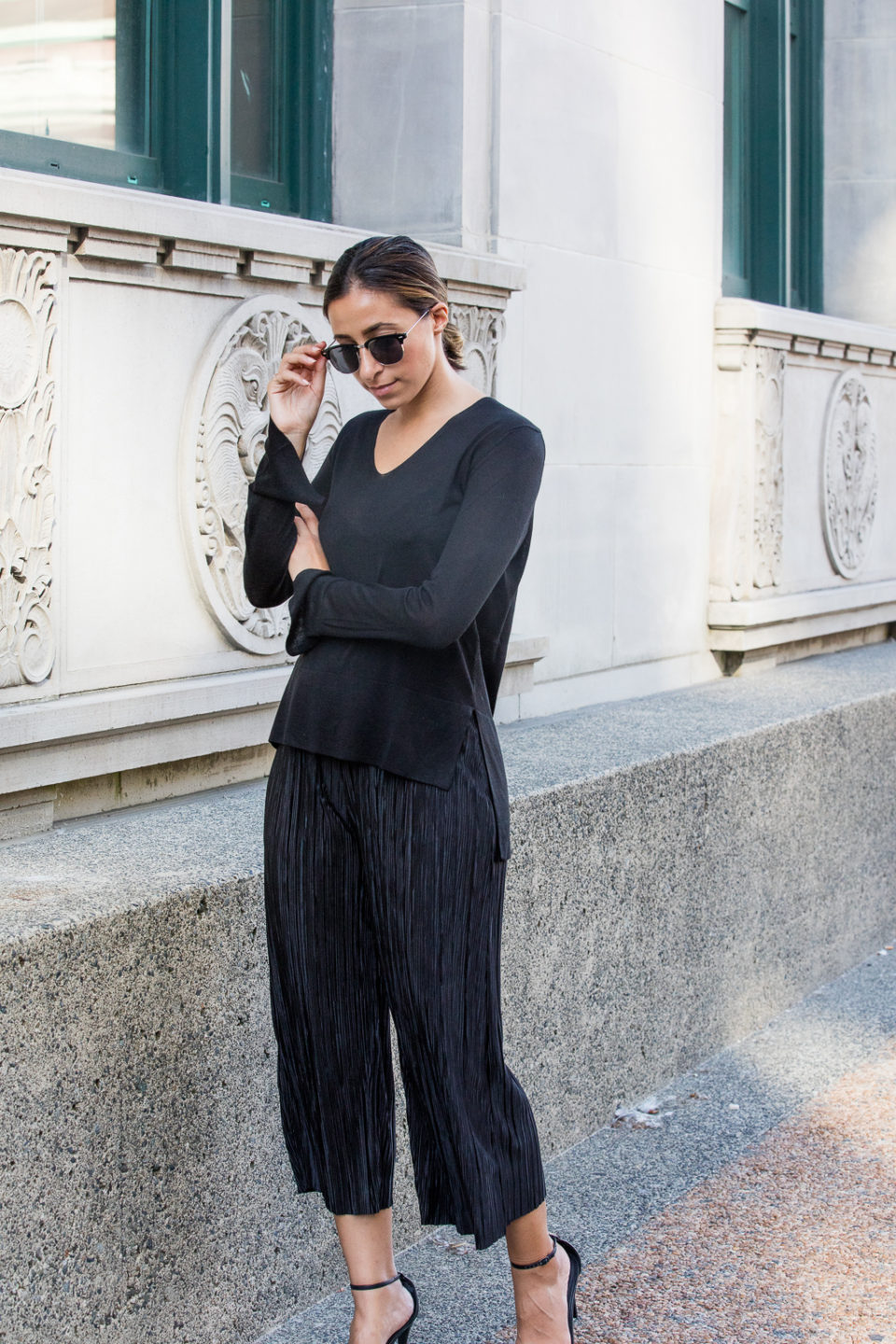 Mix in different textures too! This sweater is slightly sheer and adds interest against the pleated culotte. Showing off your bralette never hurt anyone either 🙂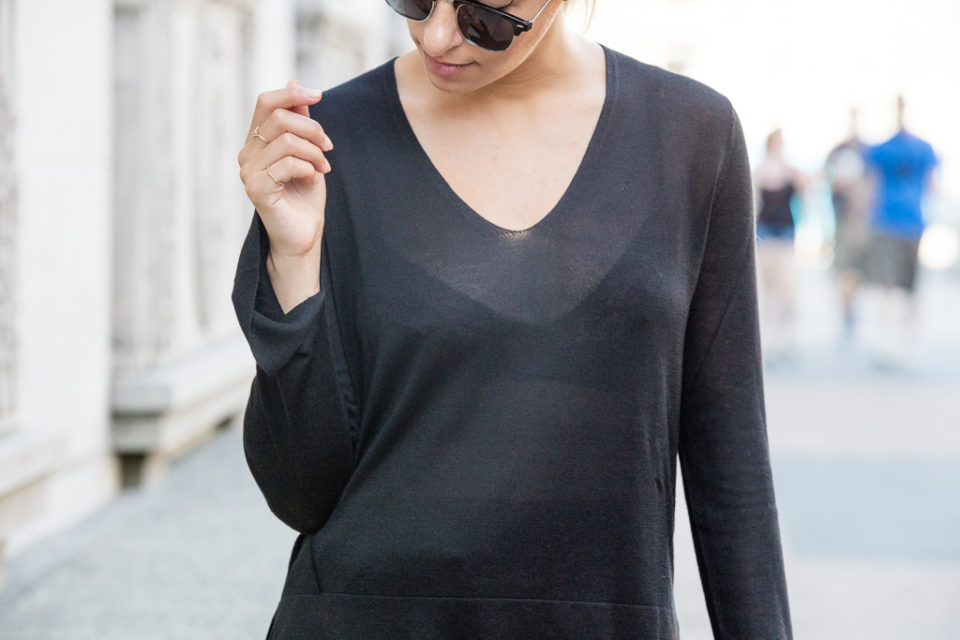 Details! Adding in a ring or necklace game (layered or minimalist) can completely transform an outfit.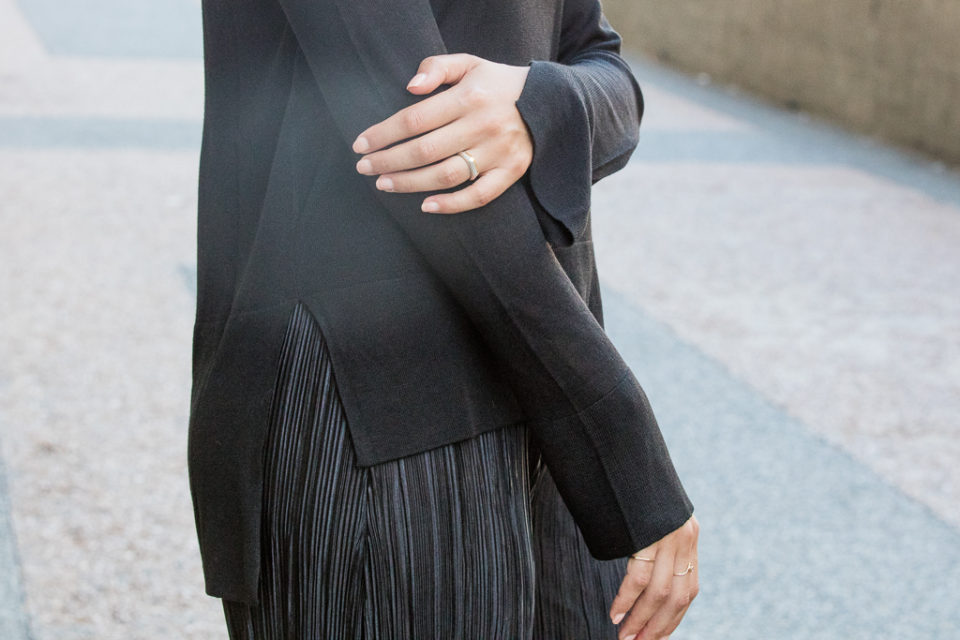 Add some height. Ok, truth be told, I'm a hard core believer that women don't need to wear heels to look sexy…BUT every now and then, it really helps to elevate an outfit. Case in point.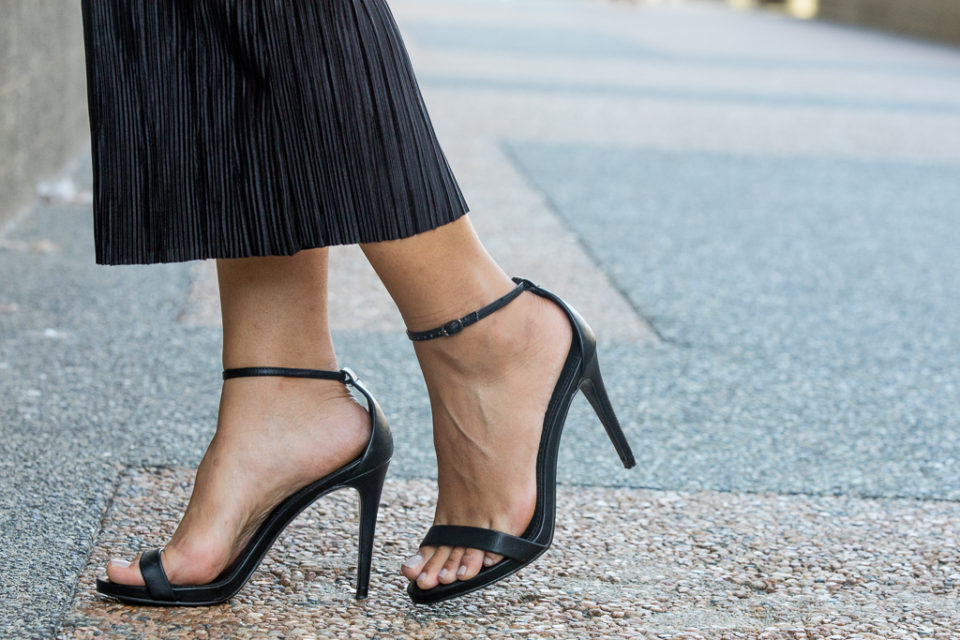 Do you love wearing black? How do you elevate your all-black ensembles?