Jeremy and I had the opportunity to screen IRIS, the new documentary (and one of the final films) by the legendary Albert Maysles. We were over the moon to say the least.
Now 93 years old, Iris Apfel is an enduring street style icon. Originally known for her interior design work, her eclectic sense of style has earned her a spot on the New York fashion scene now for decades. As Frieda Loehmann once told her, "Young lady, I've been watching you. You're not pretty, and you'll never be pretty. But, it doesn't matter. You have something much better. You have style."
Apfel is known just as much for her eclectic style though as she is her unconventional wisdom and quick-witted one-liners. The documentary paints a beautiful picture of a free spirit with a fascination for fashion, art and people. She gives us epic insight into her strategic shopping adventures and reminds us that life is not to be taken too seriously. "Life is grey and dull. You might as well have a little fun when you dress," Apfel remarks in the documentary. Amen to that.
Check out the trailer below and be sure to grab yourself front row seats when this rolls out across Canada this mid-month.
Toronto: May 15 at the Bloor Hot Docs Cinema
Ottawa: May 28 at Bytowne Cinema
Regina: May 29 at Regina Public Library
Vancouver: May 29 at VanCity
Montreal: May 29 at Cinema du Parc
Edmonton: May 29 at Metro
Street style photographer, Bill Cunningham says it best. "You may never wear everything Mrs. Apfel does. But it's the idea that she gives other people the courage to attempt things like that, or dare to be themselves. I think that's an important mission in fashion."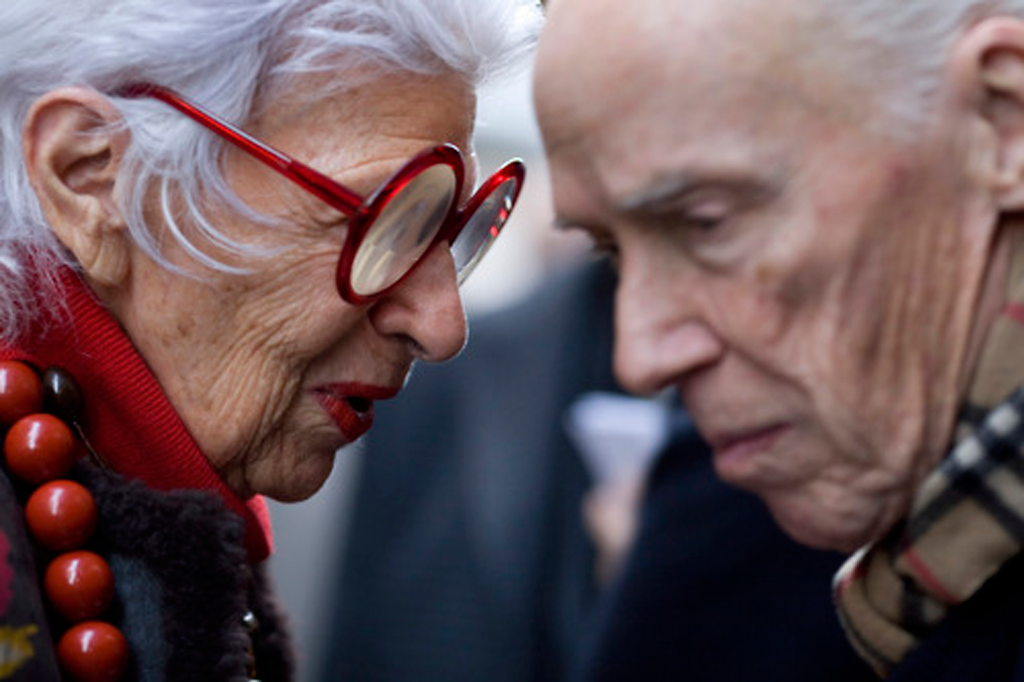 …and even more proof that Iris Apfel is a street style legend.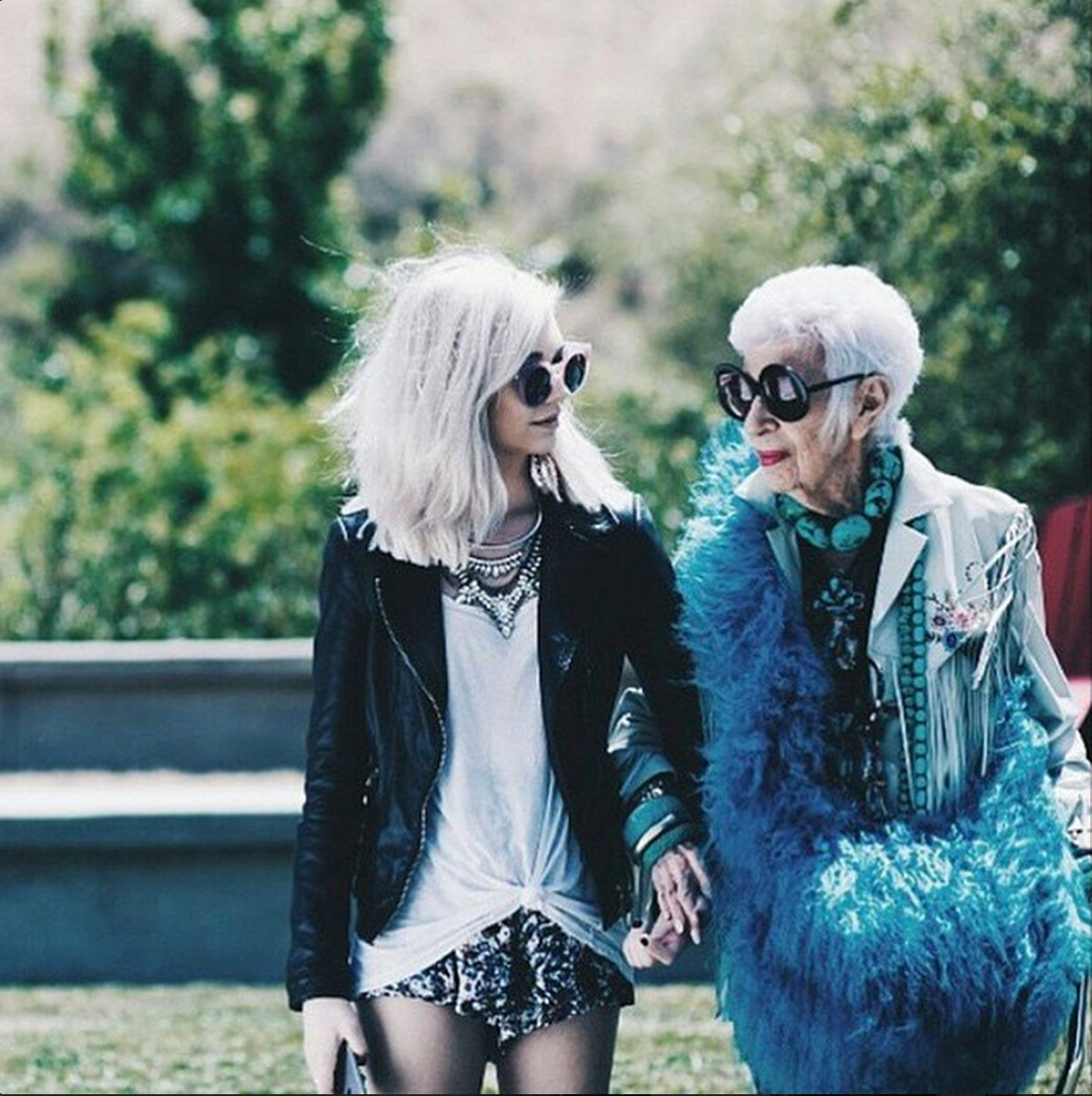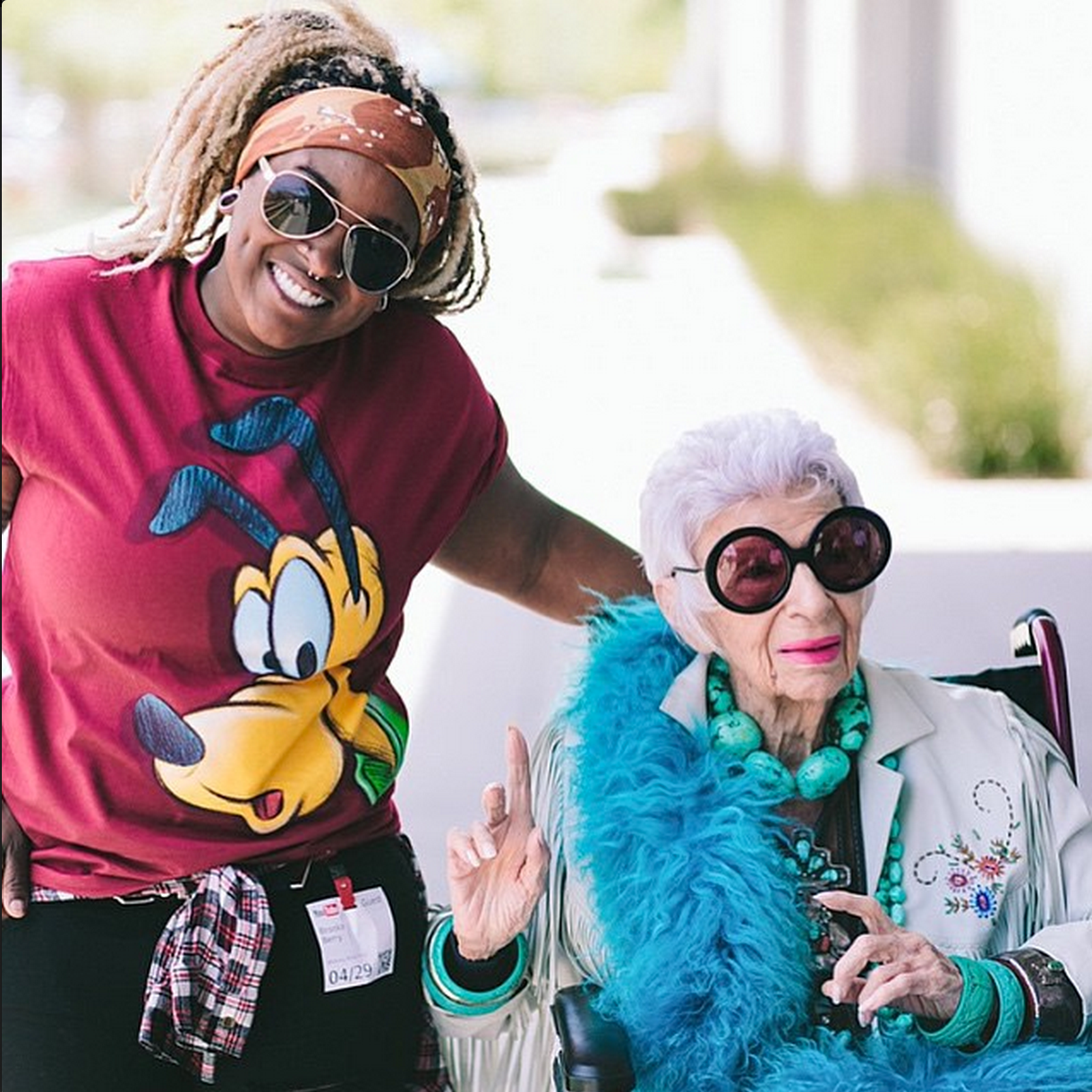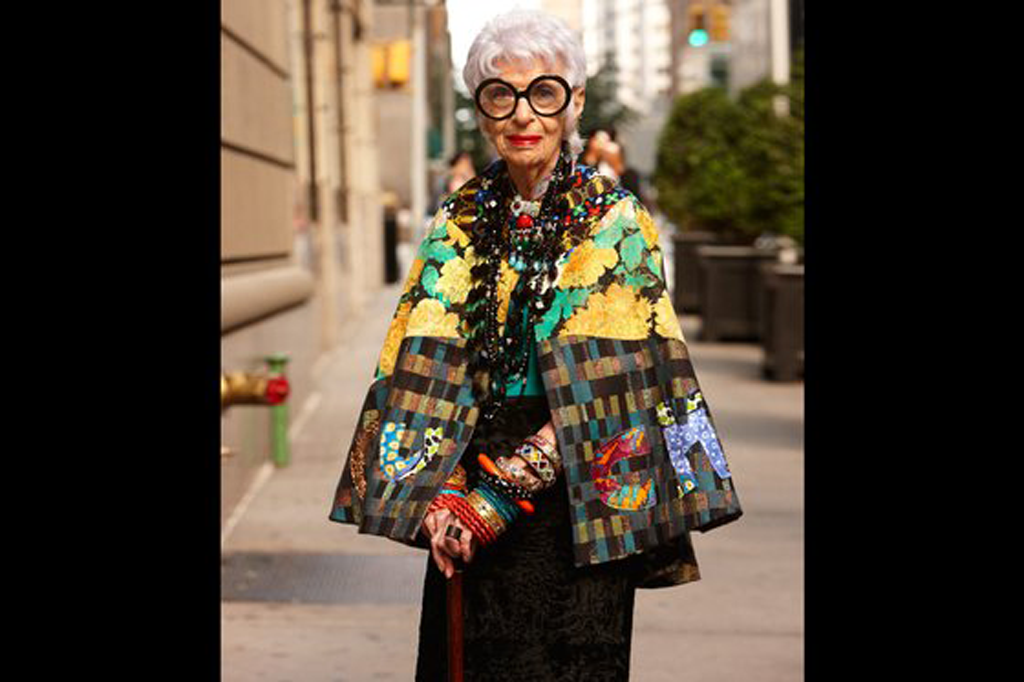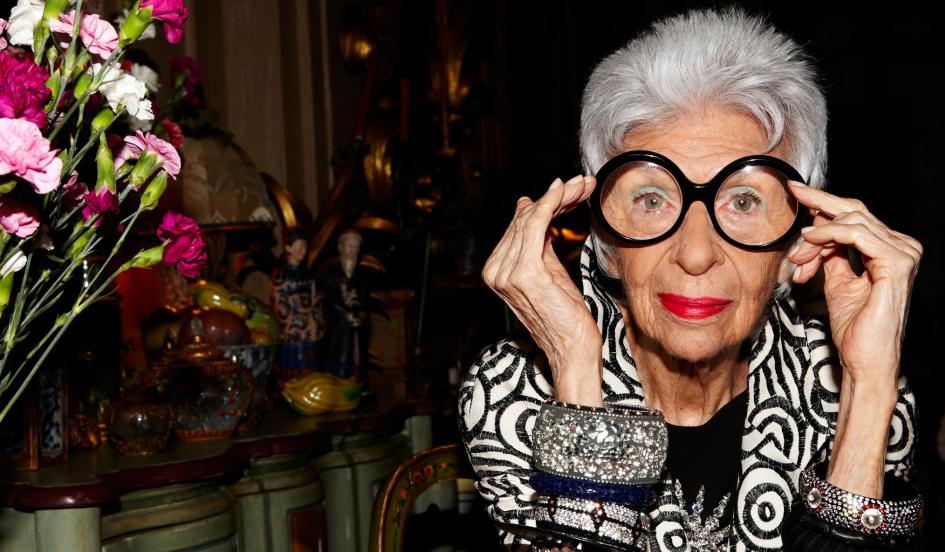 Photo credits: