Last Monday, Jeremy and I went out to support National Thrift Shop Day in collaboration with Value Village and Vancouver Eco Fashion Week. That's right – thrifting has its OWN holiday (and it's about time!)
Did you know the average family throws away up to 280 pounds of clothes per year (95 percent of which could be recycled)? A lot of waste goes into one household, so Value Village set out to create a larger-than-life 10 ft. art installation that symbolically represents that. And it ain't pretty (aside from those thrifted pieces the installation was made with). All kidding aside, there's a growing issue of ethical waste, and Value Village/Savers has set out to educate us on what we can do to be more sustainable in our habits.
When it comes to being an eco-conscious consumer though, we might have it all wrong. It's not just about where we shop (although finding sources is an important step in its own right). There are also TONS of little decisions we can incorporate into our everyday, that DO make a difference. In fact, you can be an eco-conscious shopper and STILL have a wardrobe that meets your sartorial needs. Case in point: the 18 very stylish Vancouver locals we street scouted who were dressed just about as colourful as the waste a family produces in one year!
We asked a few of them to share a hack for being a more eco-conscious shopper…and we, in turn, are sharing those tips with you.You're welcome! (Now go embrace the spirit of thrift..whether it be giving OR getting).
Big thank you to Value Village and Eco Fashion Week for bringing this installation (and awareness) to Vancouver!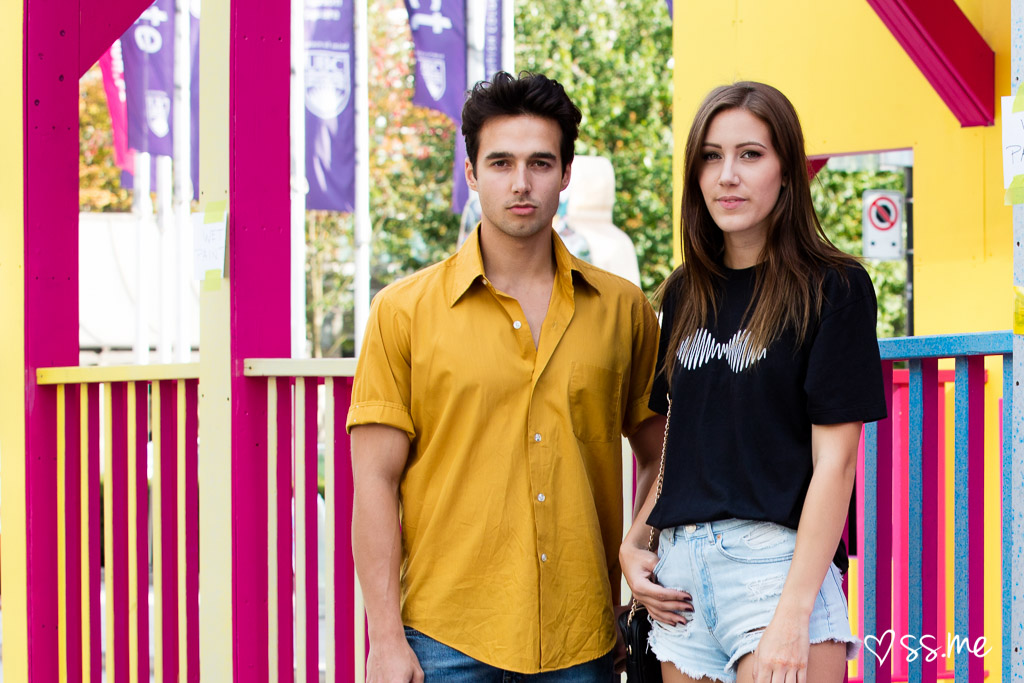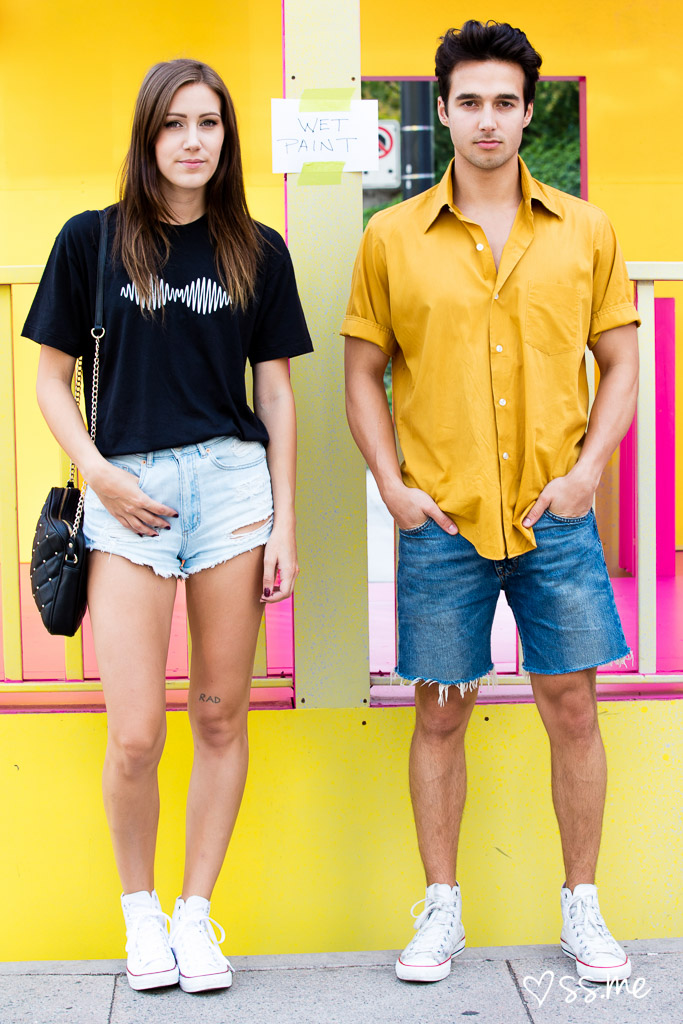 If you have friends with similar styles, just trade clothes. You don't need to go shopping every time you need something new. Everything I'm wearing today is thrift except the shoes. – Jordan (right)
Buy basics and just keep wearing them. I always donate clothes whenever I buy clothes. – Shylia (left)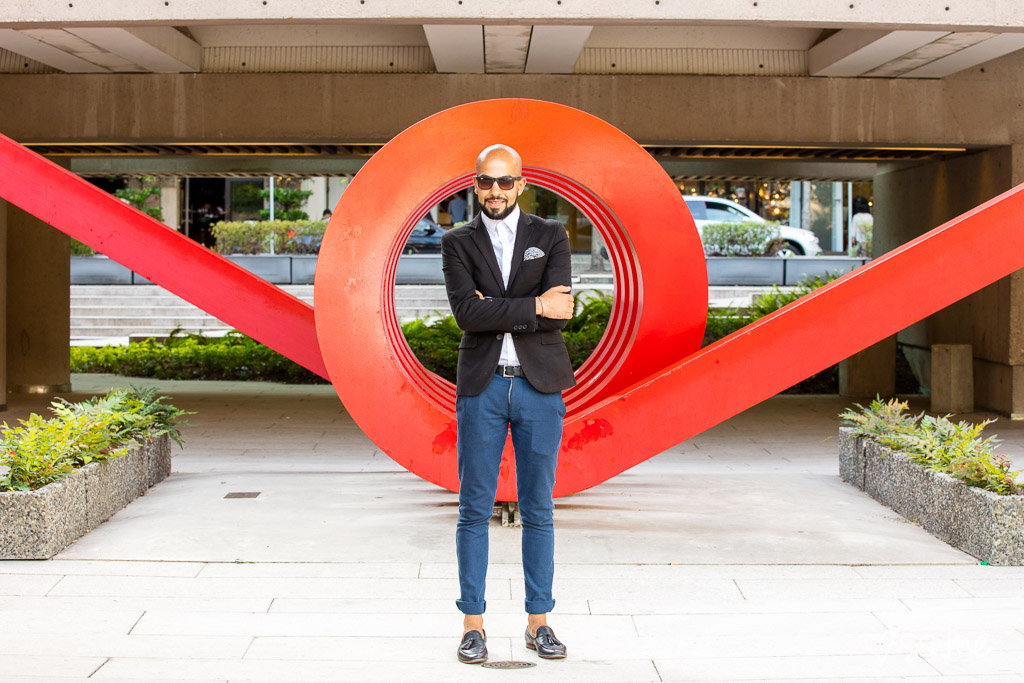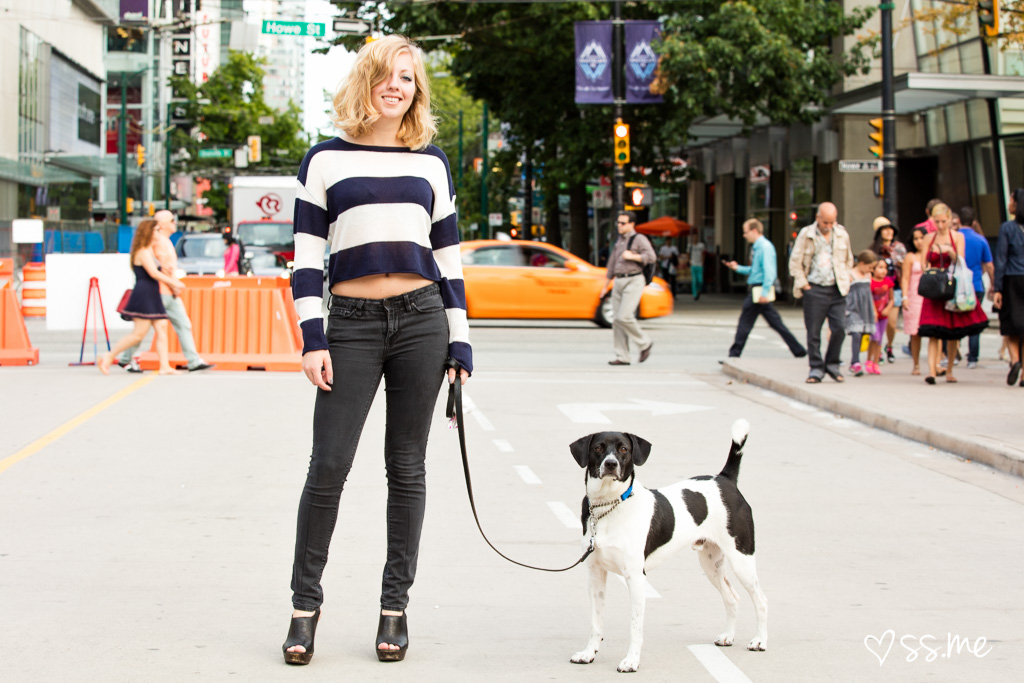 Everyone should donate clothes. I do it all the time. I do lots of clothing swaps with girlfriends and we donate whatever is left in the end. It's a great way to get together with friends and also help out. – Bria (and Niu)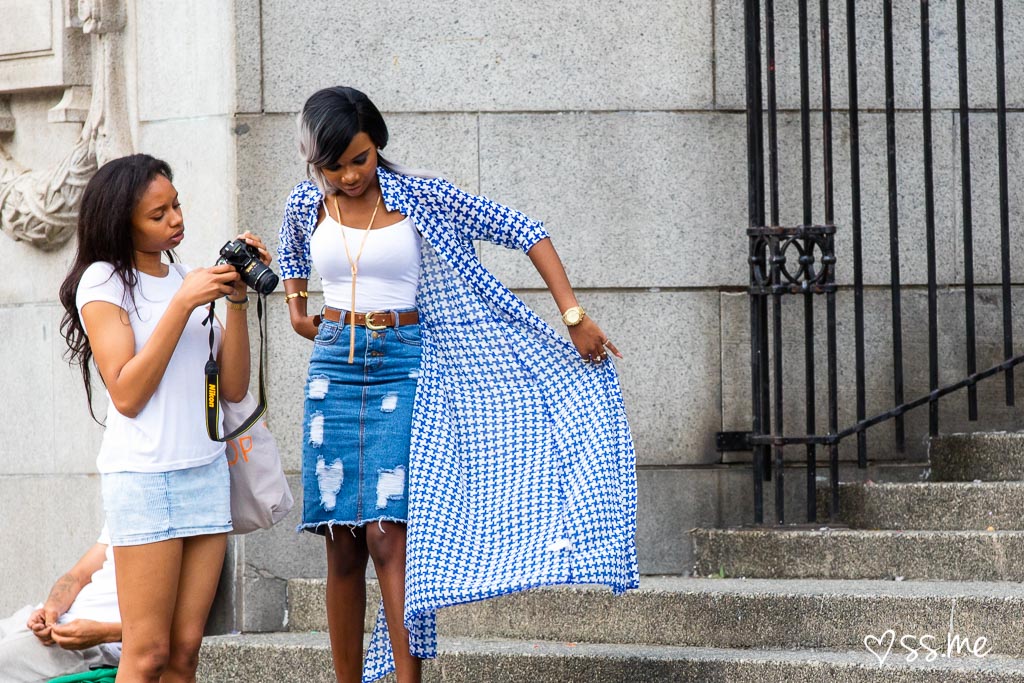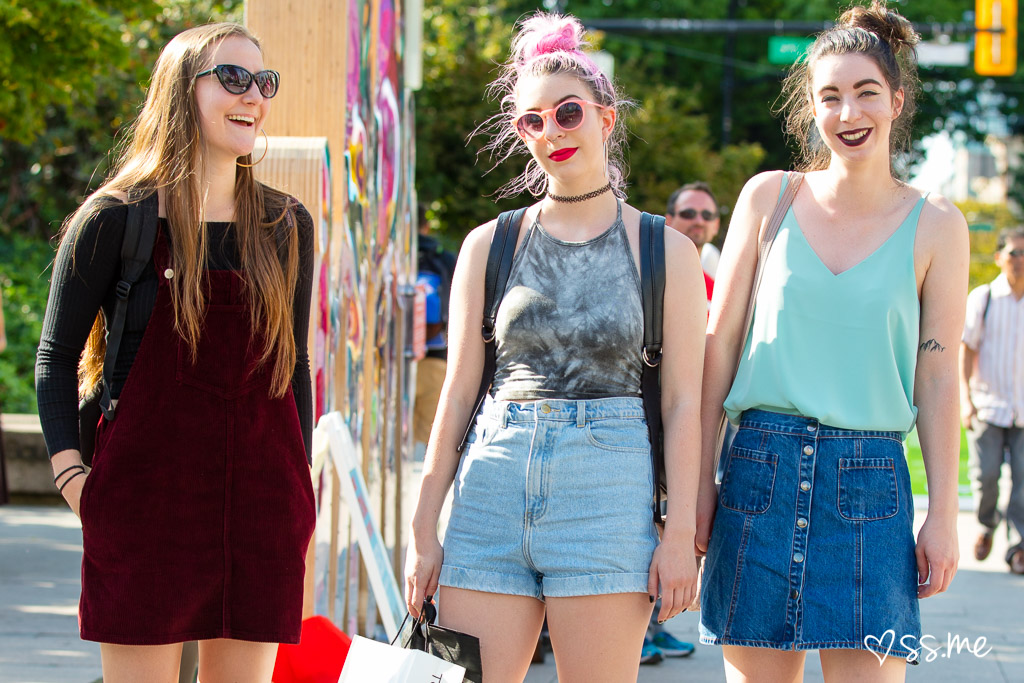 Facebook groups of girls who all get together like East Van Swap and Shop. I buy clothes and try to sell them through there. When I don't want something I would rather not throw it out. – Amanda, Steph, and Emma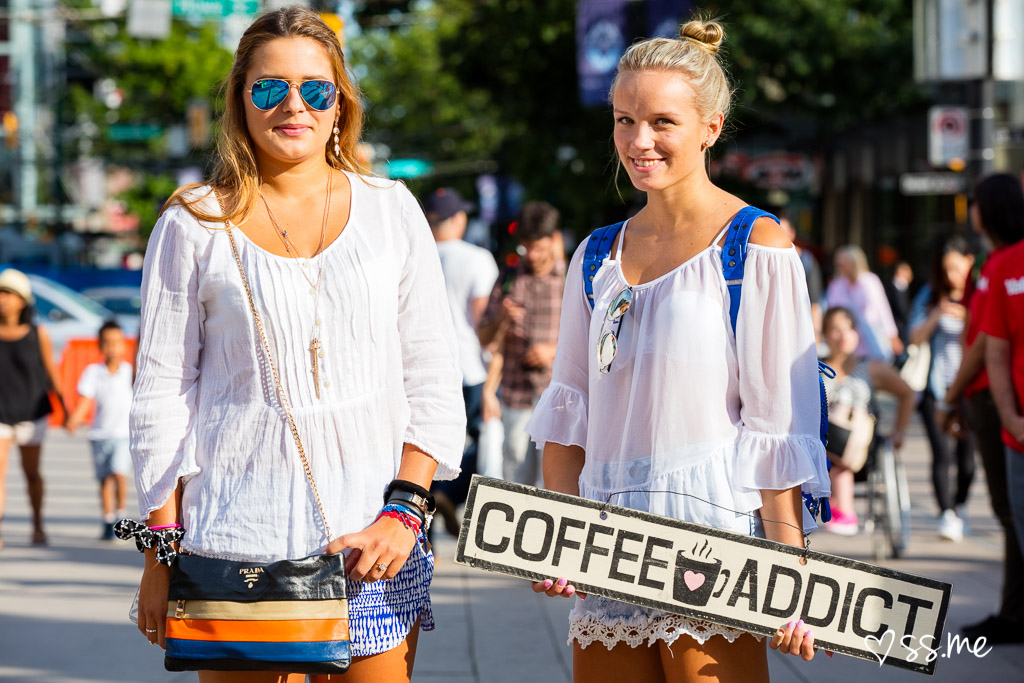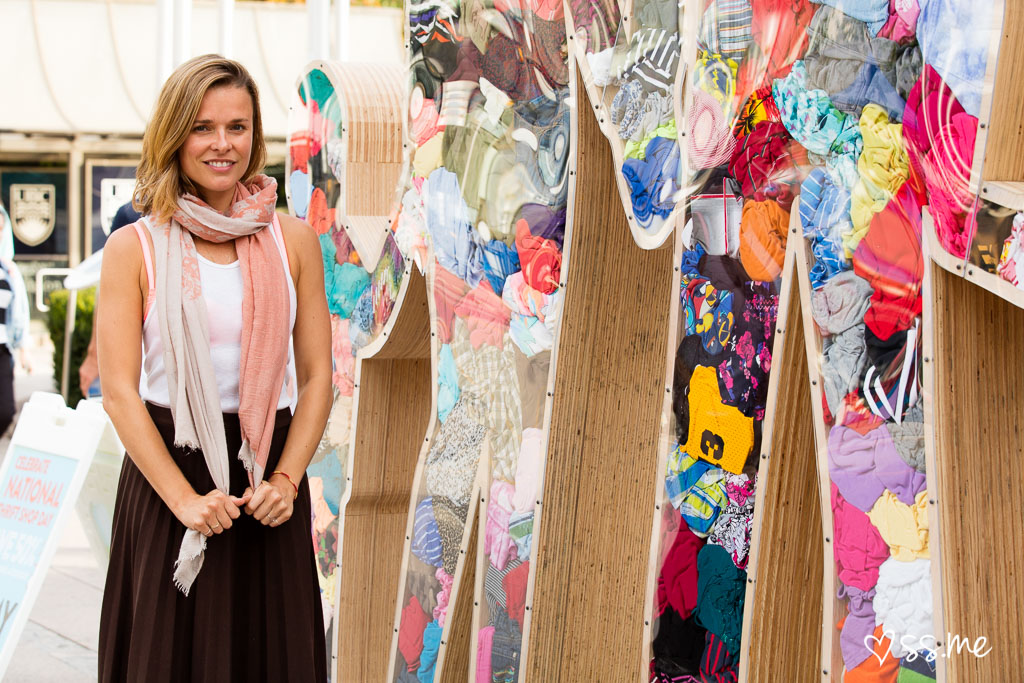 1. Ask yourself the question: Do I really need it? One out of two times, if you're honest with yourself, you will say no…so be aware of the over-consumption.
2. Try to integrate second hand products – give a new life to what already exists.
3. Be curious! Ask the sales people where it's made, what it's made of, who made it, read the labels… -Myriam, founder of Vancouver Eco Fashion Week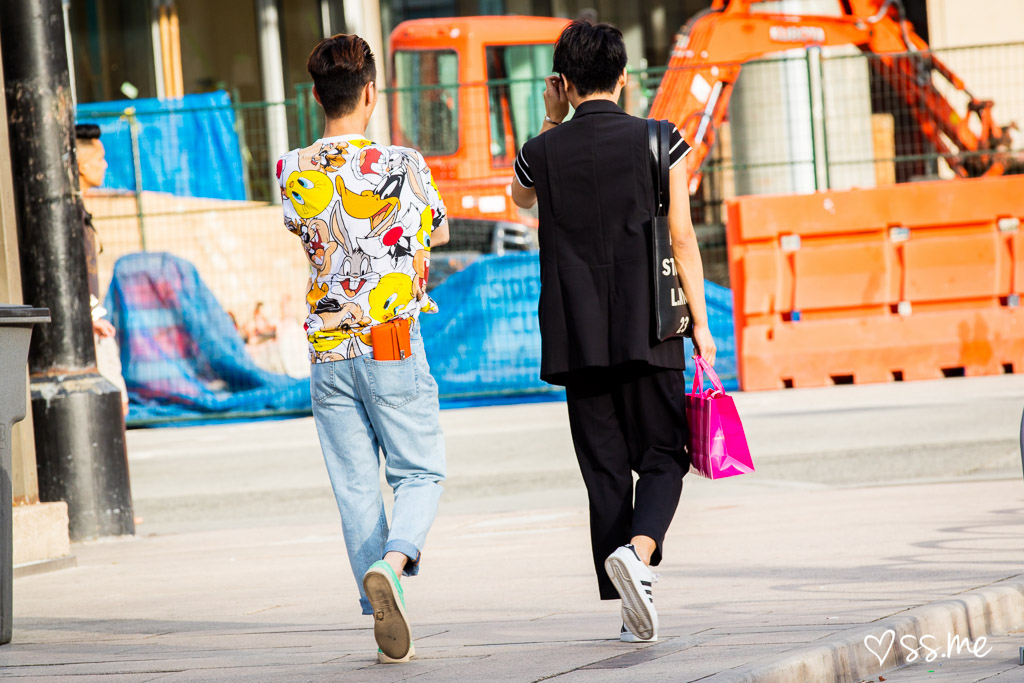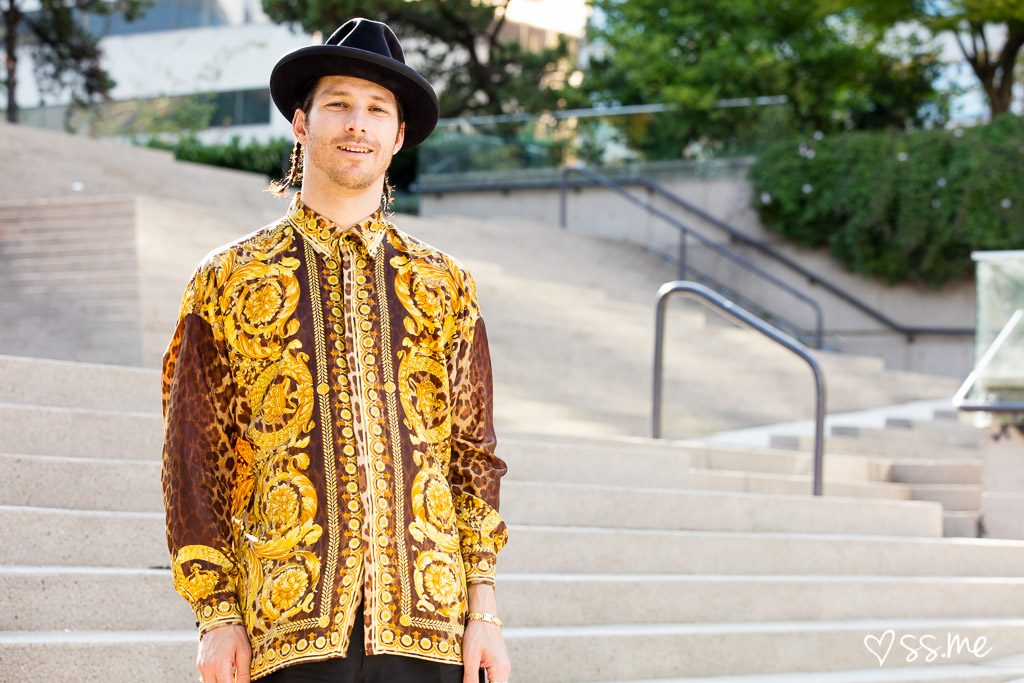 I'm big into 80's and 90's thrift. My family stored a lot of old clothing, so I have a big selection to pull from. I also love thrift shopping. This outfit is entirely thrifted along with most of my outfits. – Eddie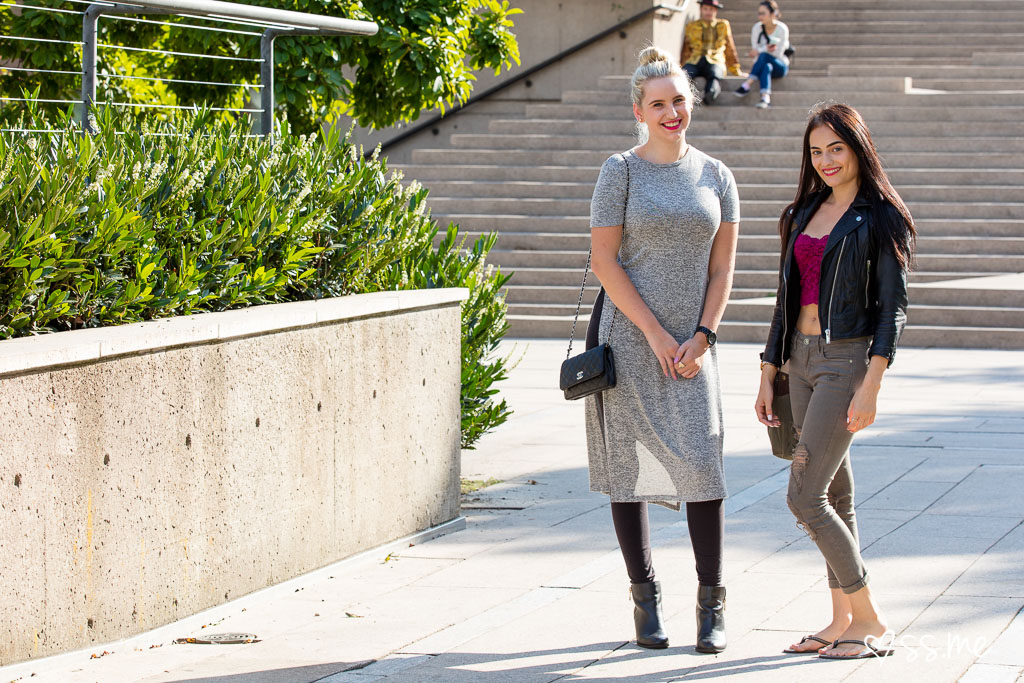 Check the label and see what country the piece is made in. – Bailey
Buy locally, so you know where your clothes are made. Hand your clothes down and sell to consignment stores so you know the clothing is used again. – Addy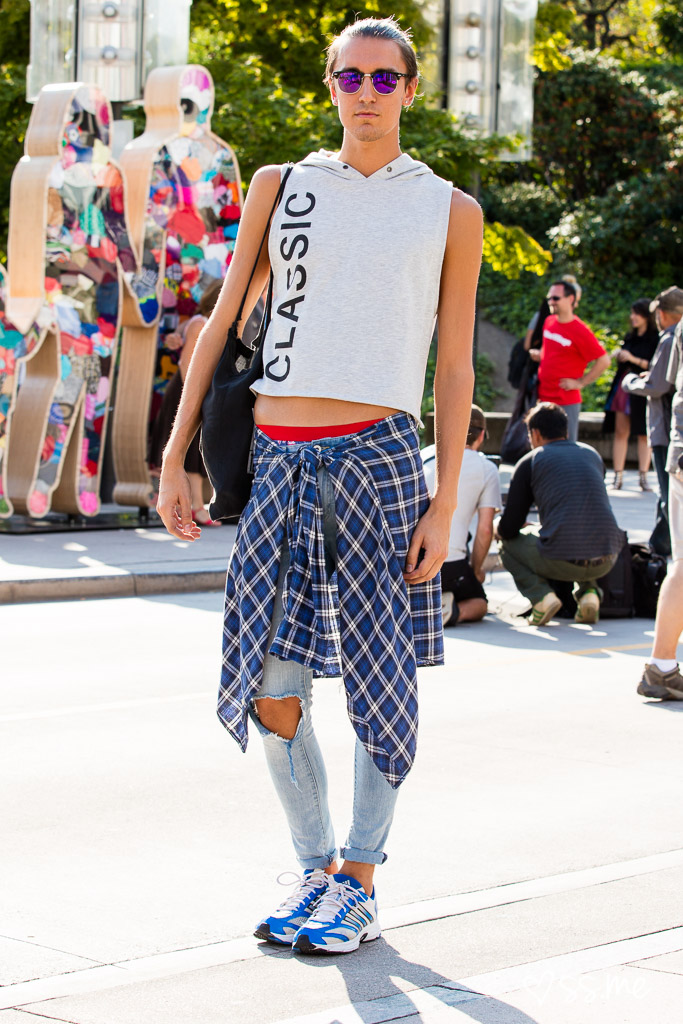 I buy jackets, sweaters and other clothes from Value Village. I would say you should scavenge and look around because sometimes there are hidden gems in there. Don't just walk in and take a quick look or you won't find those special pieces. – Jesper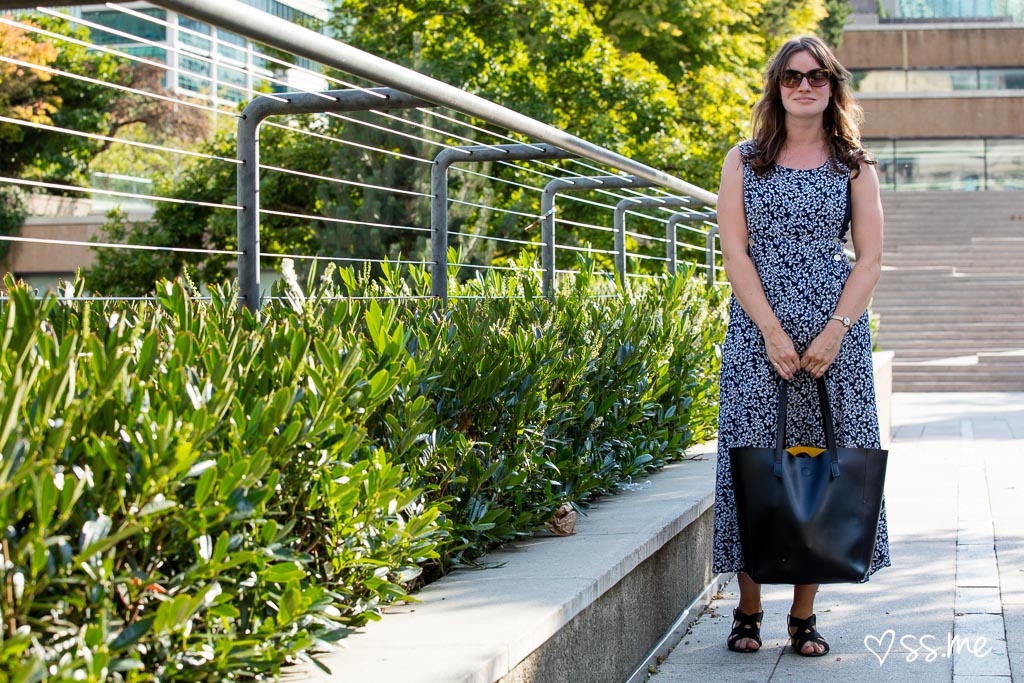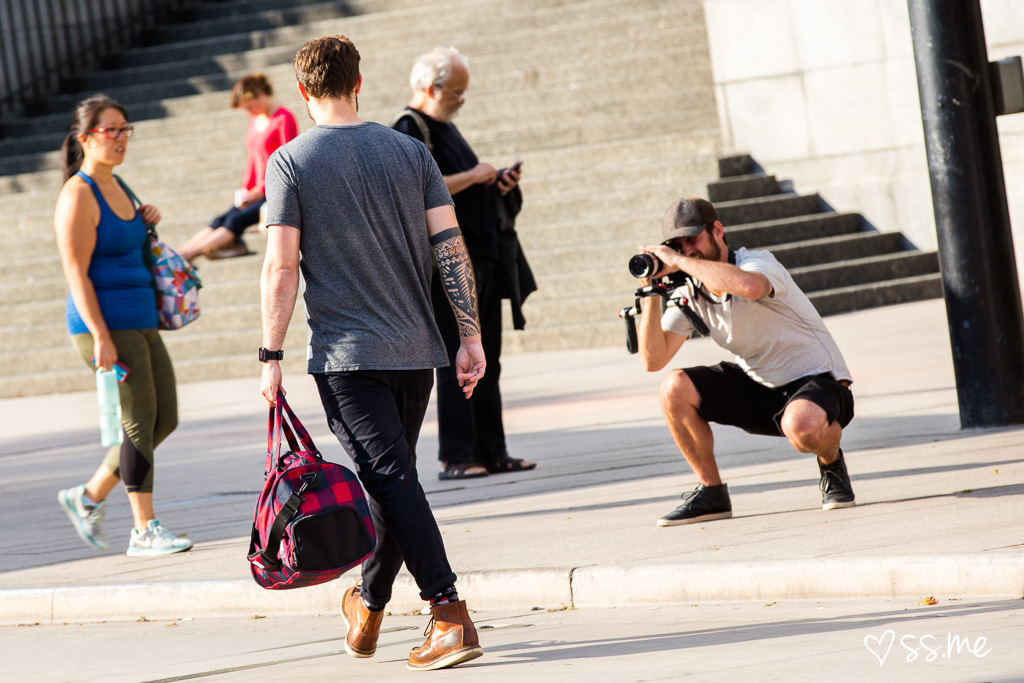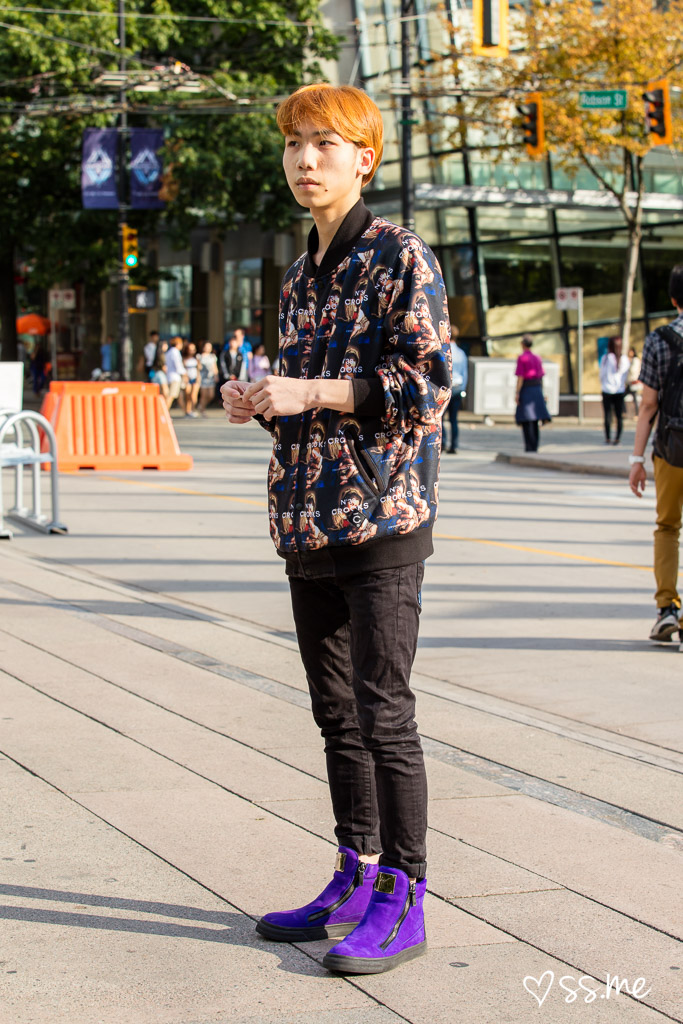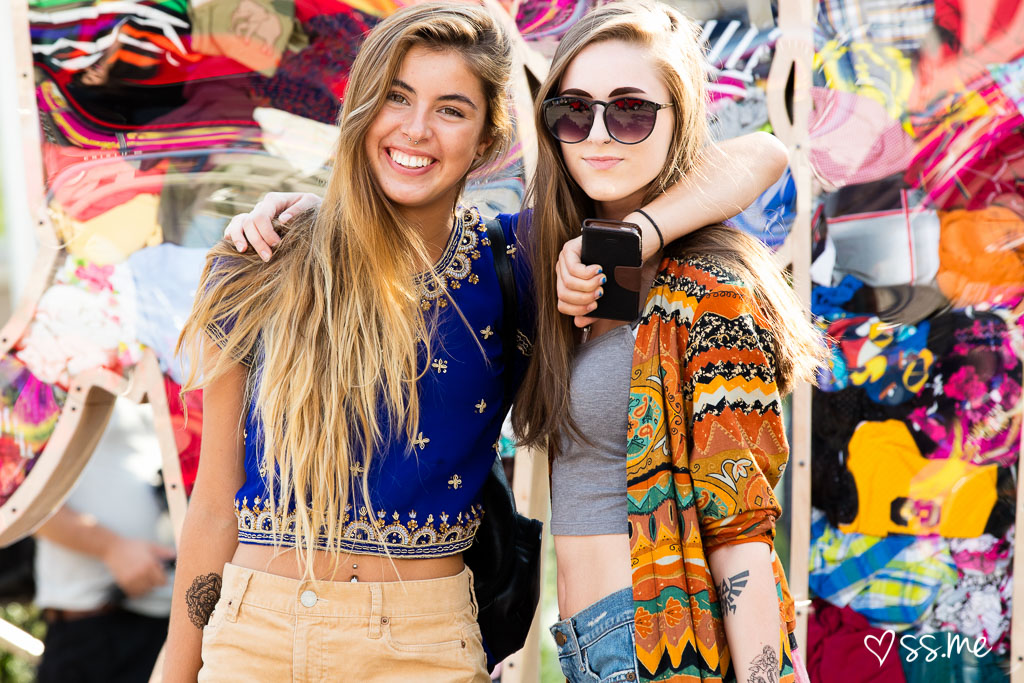 To me being a green shopper is a way of expressing your individuality. You can head to somewhere like Value Village, for instance, and find pieces you wouldn't be able to at chain stores where everyone else is shopping. It's your chance to get things for yourself that no one else will have, and to me, that's super important…and if you're going to be green in the process of doing it, why not do it? – Madison (left)
Thrifting is reusing and making sure we are being conscious of the environment. If we keep pumping out clothes at chain stores, it's a lot of waste. People don't usually wear their clothes to their fullest potential. They wear something once and keep buying what's trendy. My whole family and I go down to Value Village when we have clothes to donate. -Ashley (right)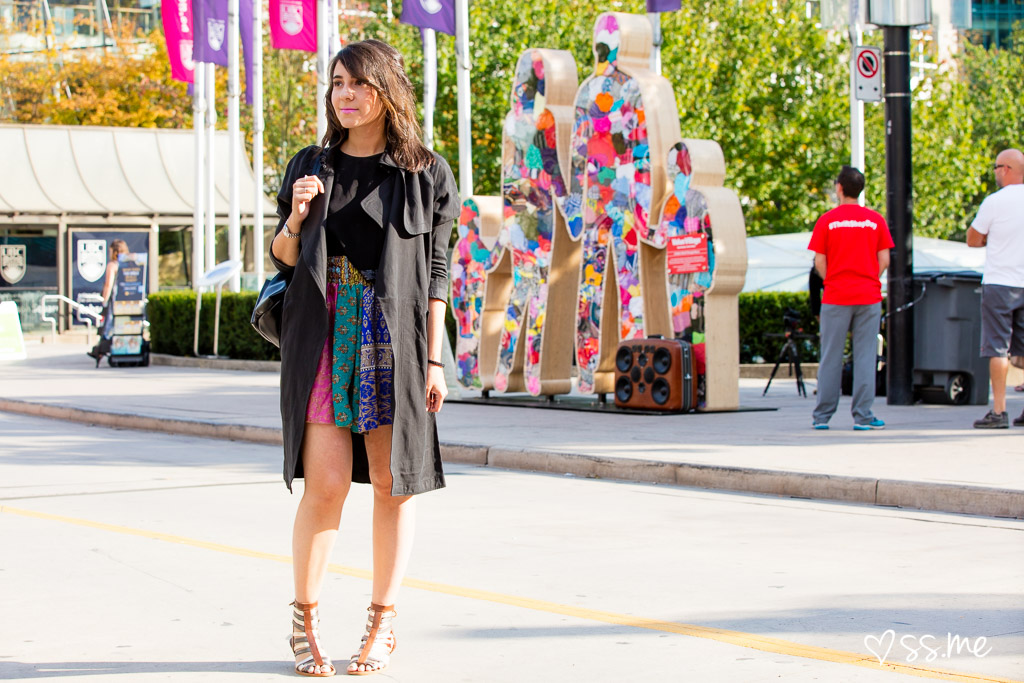 Mix high with low pieces/old with new, ultimately creating an outfit that no one else in the room will be wearing. Buy less, but when you do, buy for quality and invest in pieces that stand the test of time – both durably and sartorially. The duster coat I'm wearing here transitions from season to season, year after year, and never goes out of style. – Sabrina
Timelapse Video by
Alfonso Arnold