Featured image by Elise
Walla Walla, oh where do I start?
While Walla Walla may not be as high on your must-see locals travel list as, say, Portland or Seattle, think again. This charming city in Washington won our hearts over faster than you can say "wine" (and trust me, this town has a LOT of wine). The reason? With 150 wineries, Walla Walla is well on it's way to becoming the Napa Valley of the Pacific Northwest.
Locals say, the town is so nice, they named it twice.  So, even as a hardcore city dweller, you'll fall in love with the charming ease of this little town, I promise.
Travel About Mag and Tourism Walla Walla, Washington certainly showed myself, Randa, Maneli, and Elise a nice time, and despite a snowstorm, we were able to experience the highlights of this charming little town. So let's spend 48 hours in Walla Walla together!
10pm // Suncadia Resort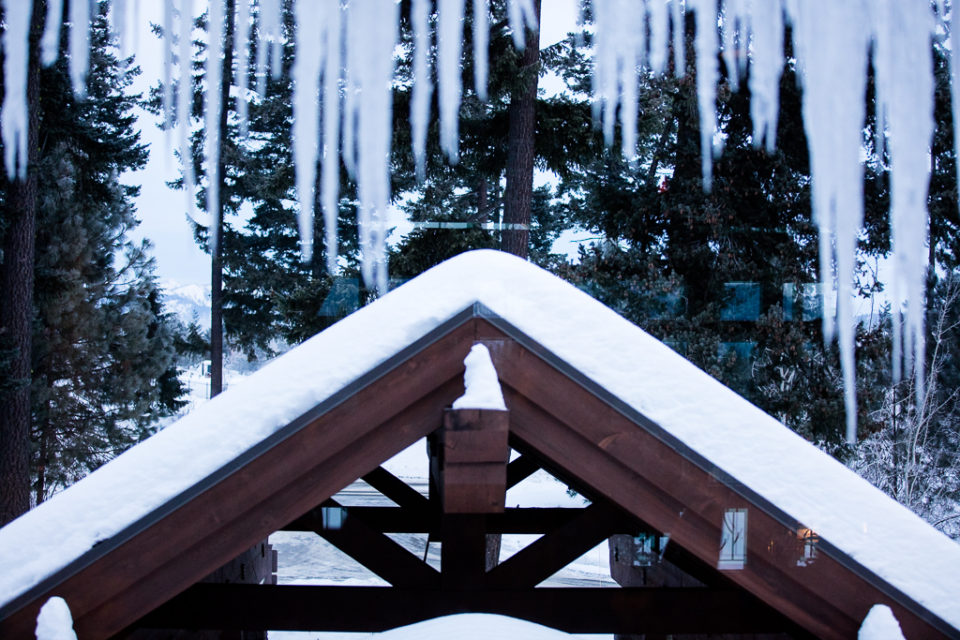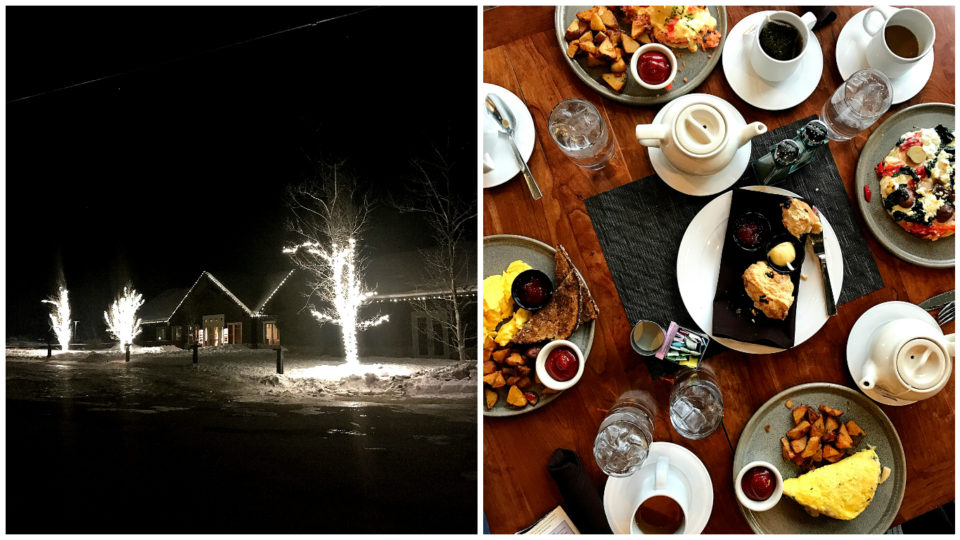 BUT FIRST, a late night stopover at dreamy Suncadia Resort is necessary. The evening started with us wooing over our beautiful lodging and ended with an early rise breakfast hosted by the resort. I'd highly recommend a romantic getaway here. Heck, I'd also recommend a sleepover with your girlfriends snapping Snapchat selfies late into the night. (We may have done something similar, guilty as charged.. 😉 )
There are more than 6,000 acres of forested mountain, so Suncadia Resort is also an ideal Pacific Northwest escape. It's a great place to visit year round because of the hiking and biking trails, wining and dining…not to mention, the outdoor concert and cinema series in the summer.
Suncadia Resort // 3600 Suncadia Trail, Cle Elum, Wash. // website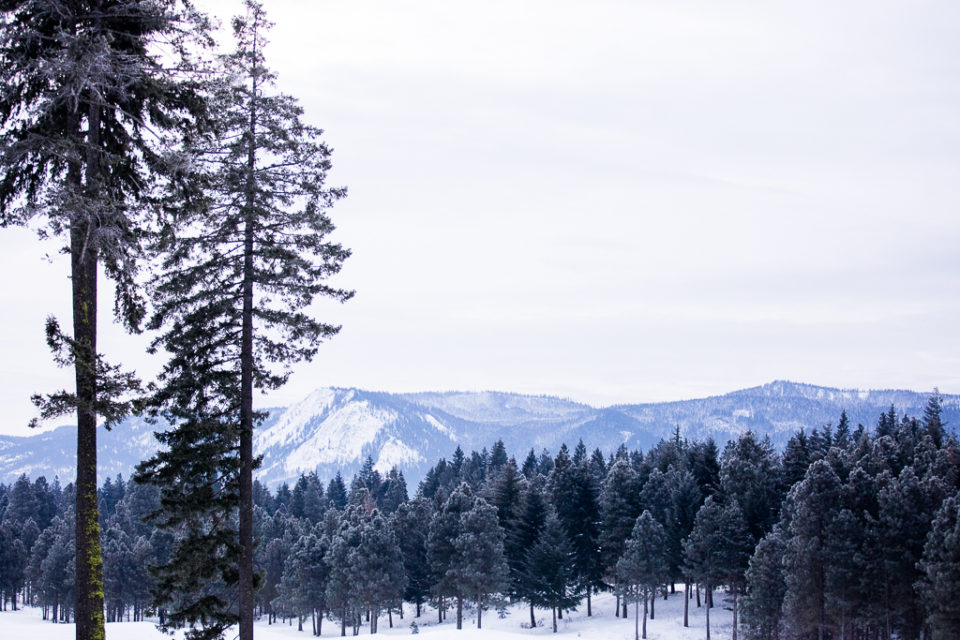 Before hitting the road, we stopped to take in the views and some photographs. Randa, Elise, and Maneli all have equally cool yet totally different style, so I thoroughly enjoyed photographing each of them in this less-expected environment than my usual street style photography.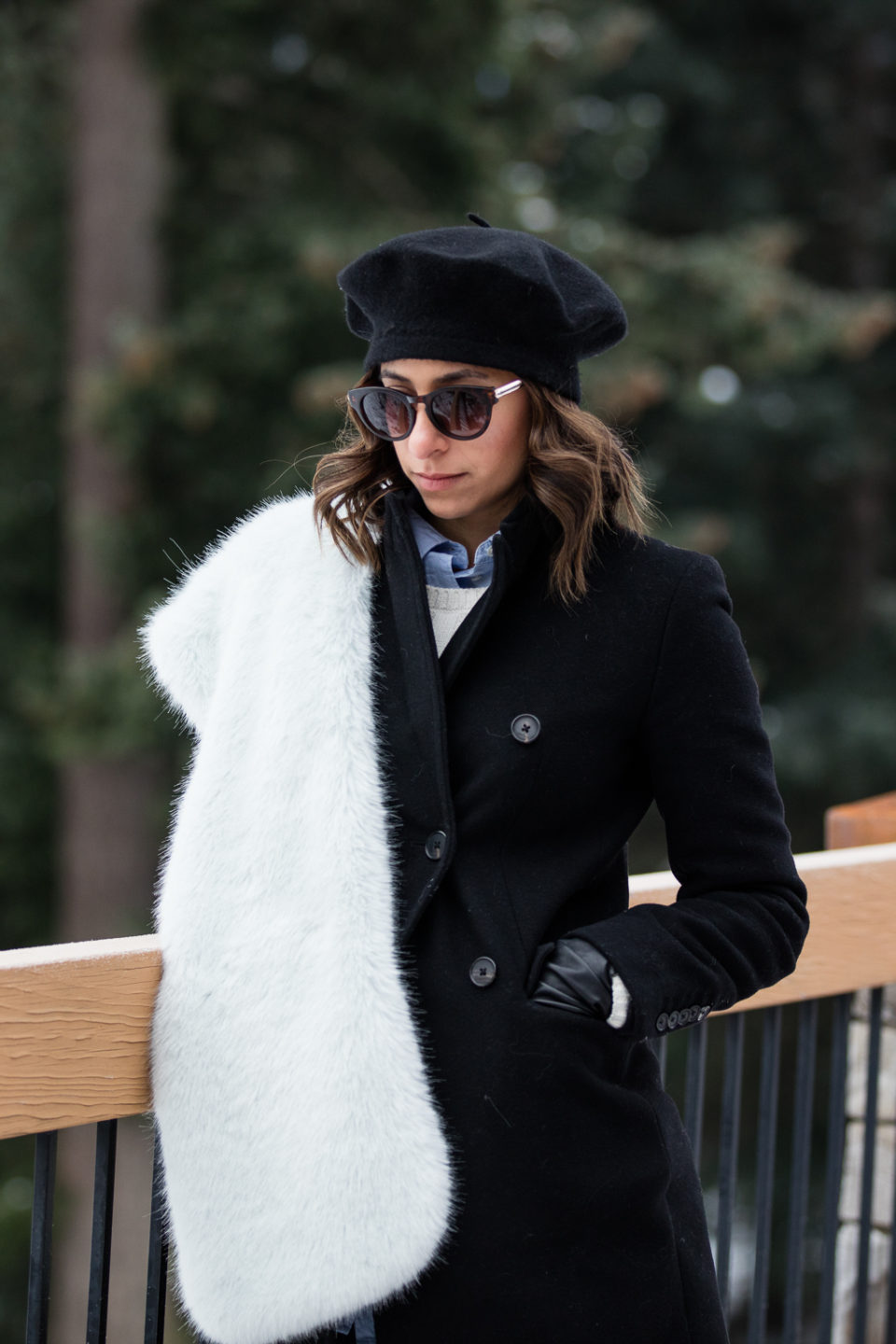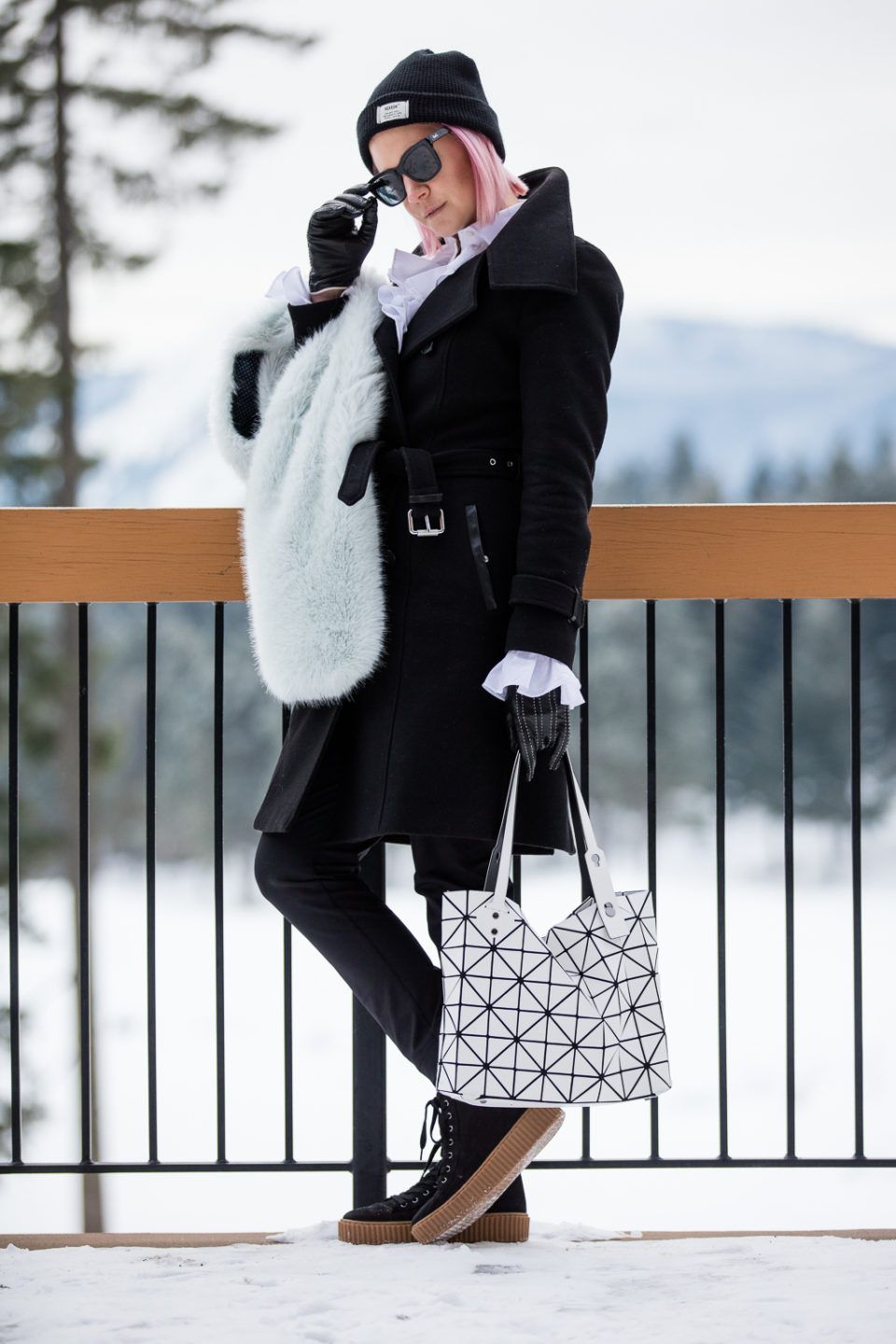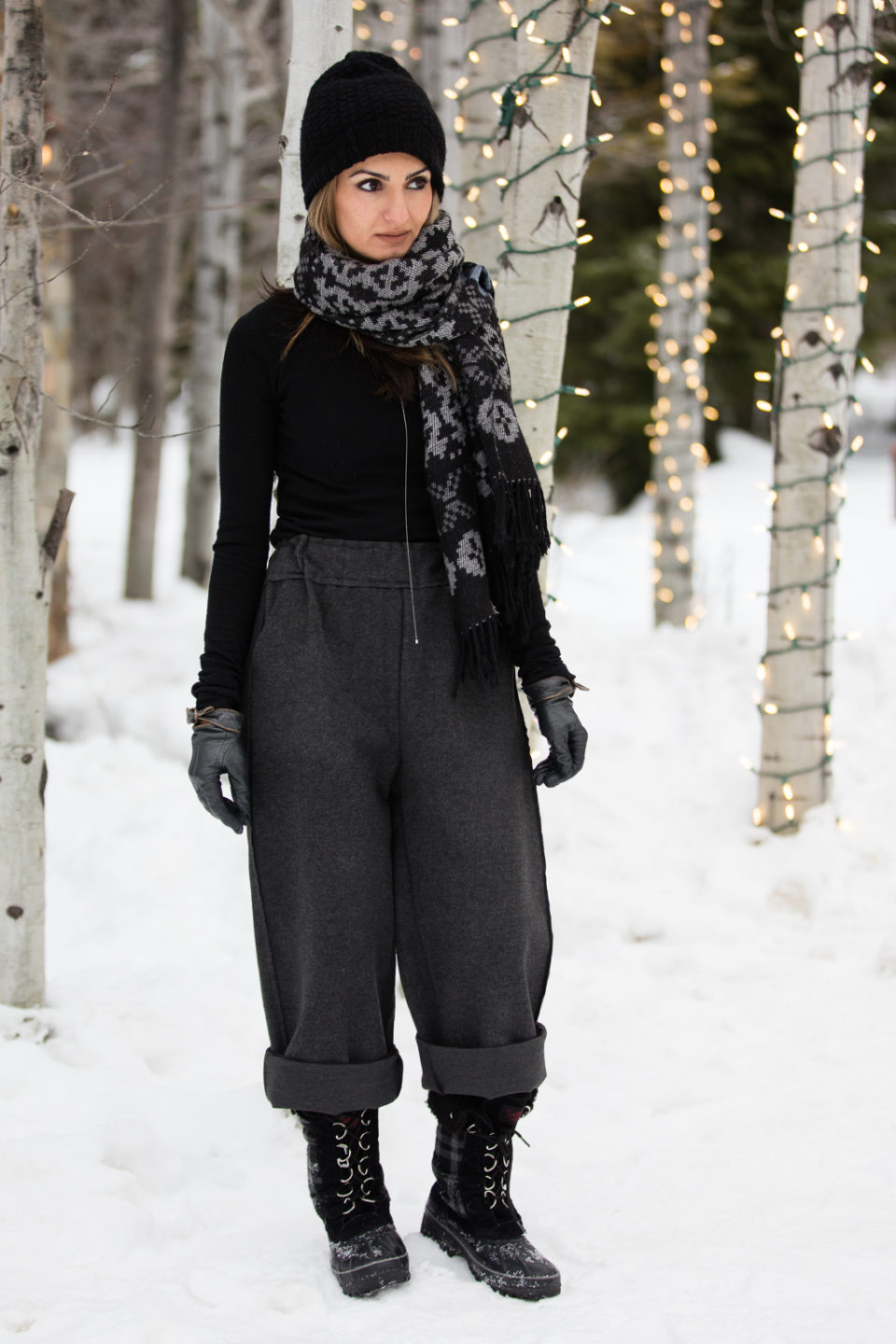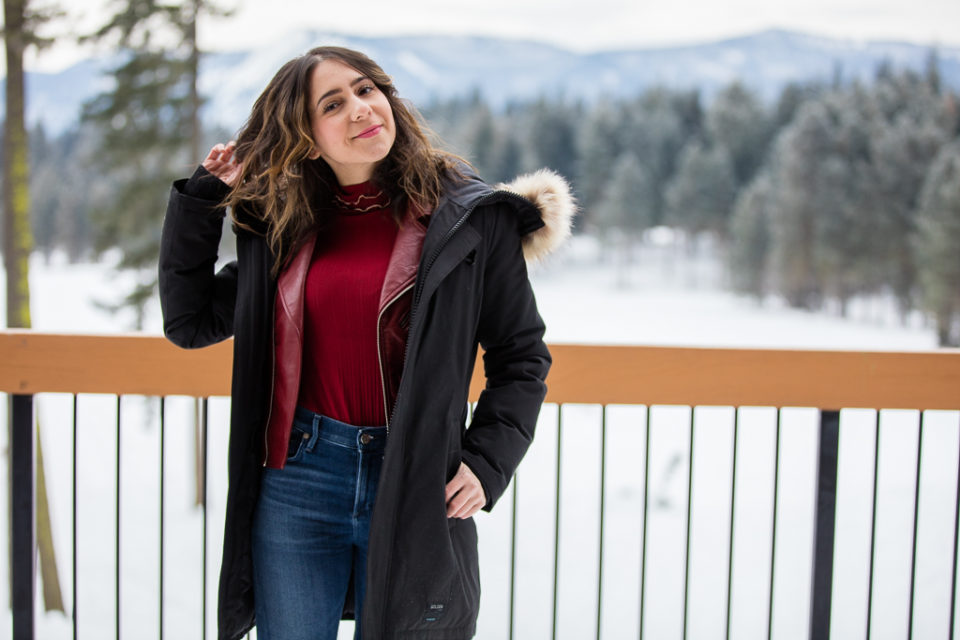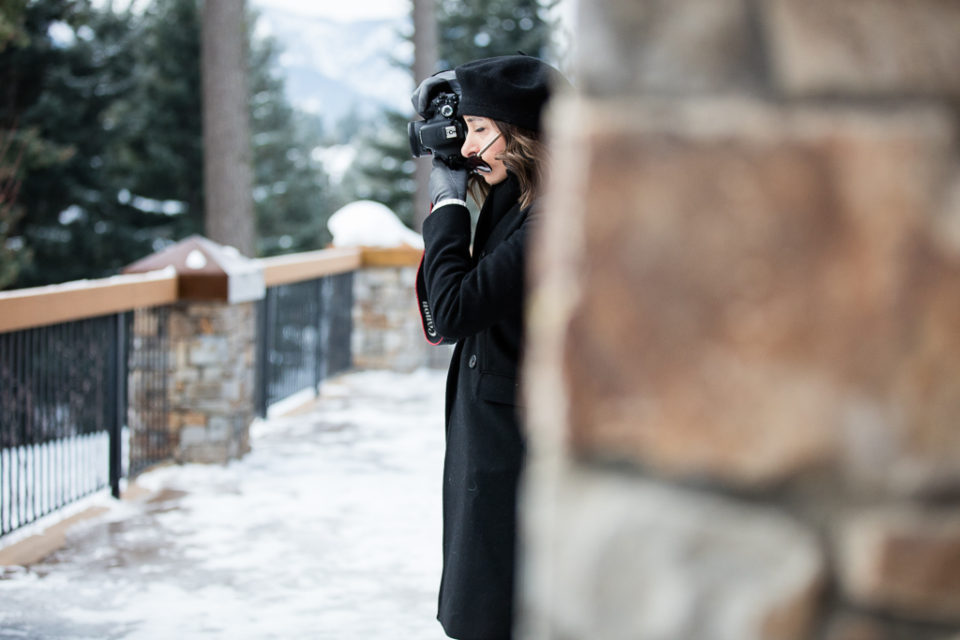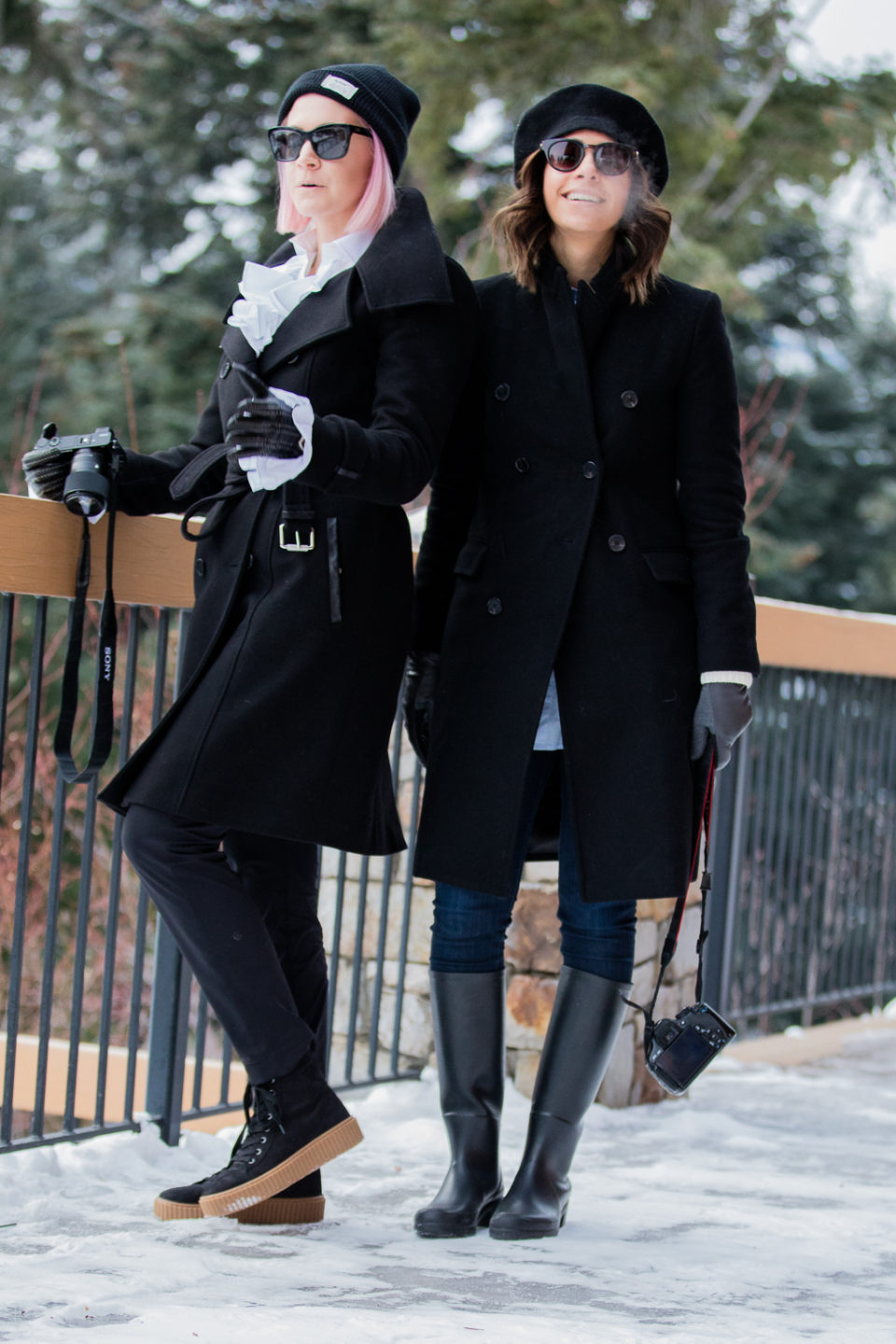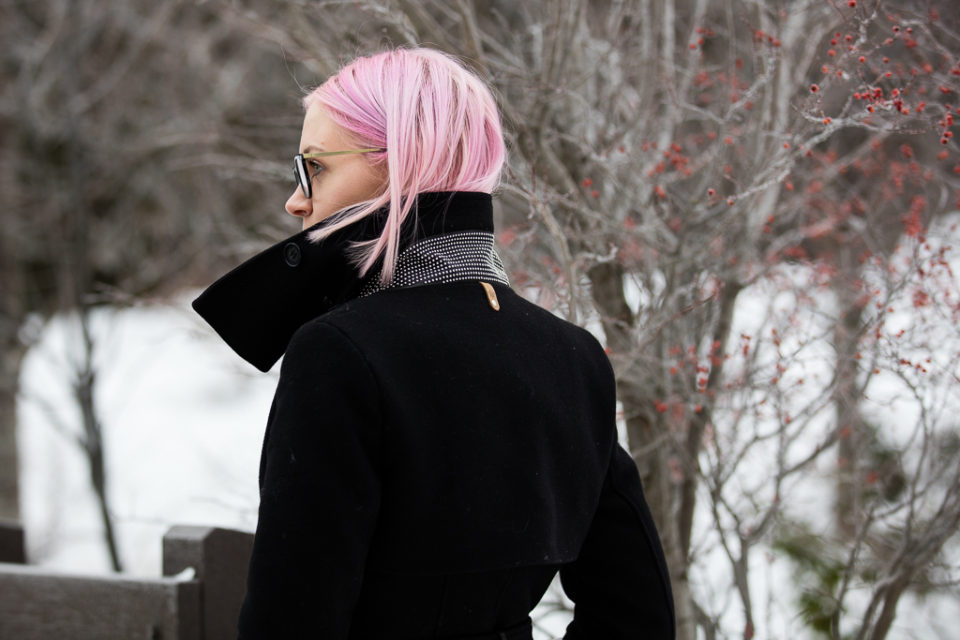 Before we knew it, we were back on the road to hit our final destination, Walla Walla.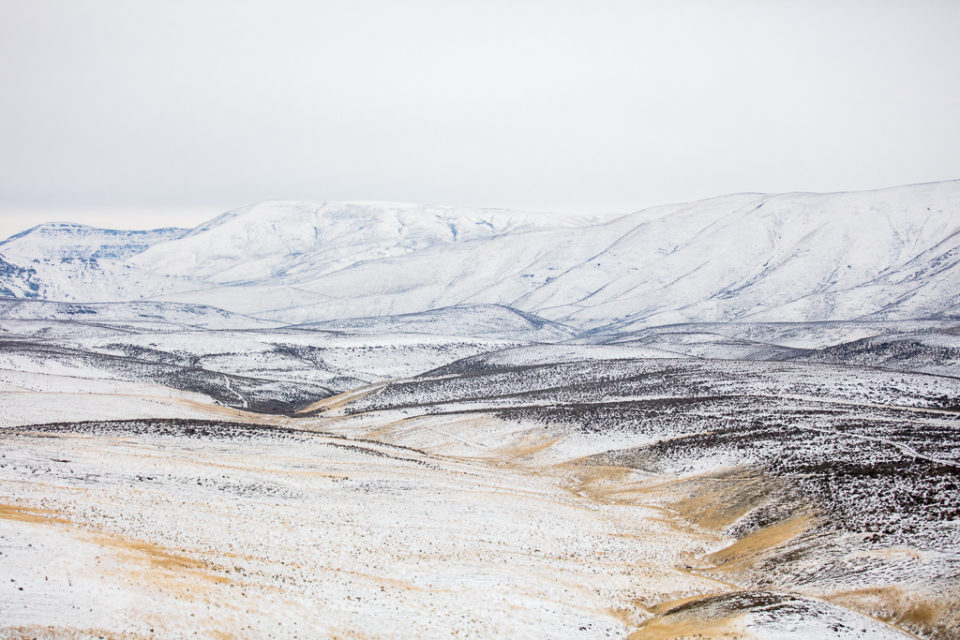 3:30pm // Walla Walla
So, some fun facts about Walla Walla.
Outside the Pacific Northwest, most people will assume you're just kidding if you tell them you've been to Walla Walla because they think it's an imaginary town made up by Bugs Bunny. Warner Bros. cartoons mention it several times, the most prominent occasion being the cartoon where Bugs Bunny was the guest for the game show " 'This Is A Life?' sponsored by the Wishy-Washy Washing Machine Company of Walla Walla, Washington.
With over 150 wineries, Walla Walla brings over 100 million annually to the valley. That doesn't include all the businesses that are able to tap into this lucrative and largely untapped market.
Walla Walla is also home to some seriously higher education, including Whitman College (the most expensive college in WA and listed on Forbes top 20 ranked colleges in America), a liberal arts college, and Walla Walla Community College (voted #1 Community College in the US, also known for its Enology and Viticulture wine making program).
4pm // Otis Kenyon Wine
We didn't waste any time once we arrived in Walla Walla. Since we stopped to take photos, we were running behind schedule and wanted to make sure we made it in time for our wine tours.
It was so great doing the tasting with Muriel because she gave us an entire backstory on this family-owned and operated winery. It was really interesting to learn about its roots and deep historical ties to Walla Walla…and how it exists in tribute to four generations of Otis Kenyons, each with strong ties to the Walla Walla Valley. It's quite the story if you want to learn more here.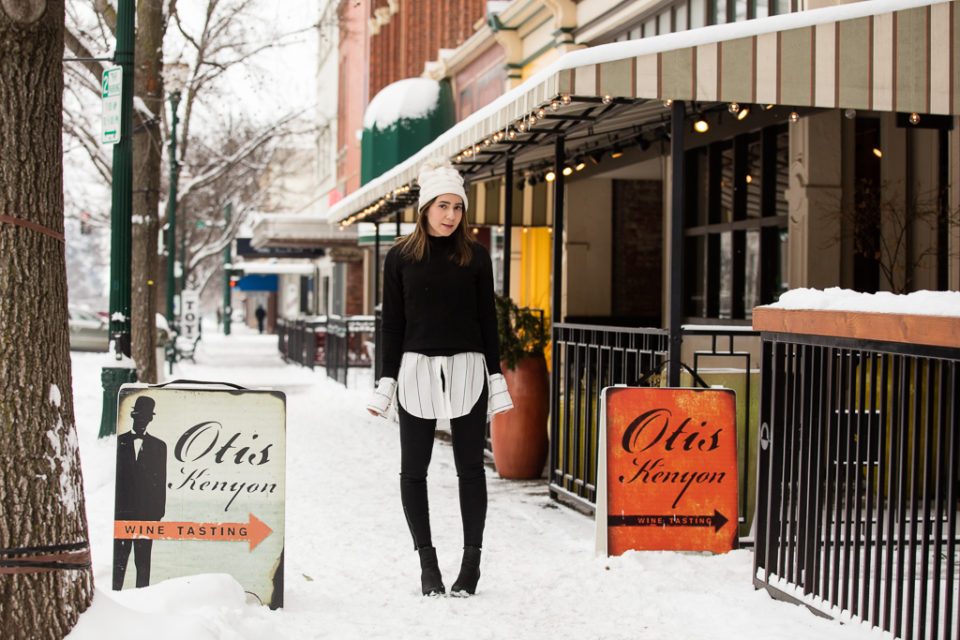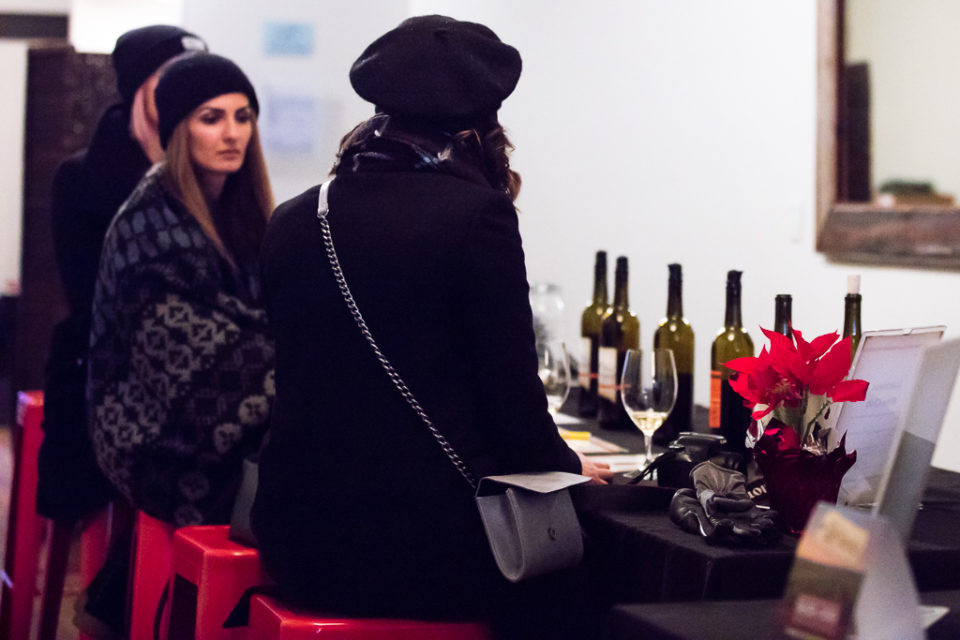 I loved learning about the Gentlemen Of The Road Stopover Festival in Walla Walla and what a tremendous deal this was for the city. They had the likes of Mumford and Sons, Foo Fighters, and The Flaming Lips humbly walking through their town. Otis Kenyon allowed visitors to write on the walls of their winery during the festival…and I got to add my own personal note too.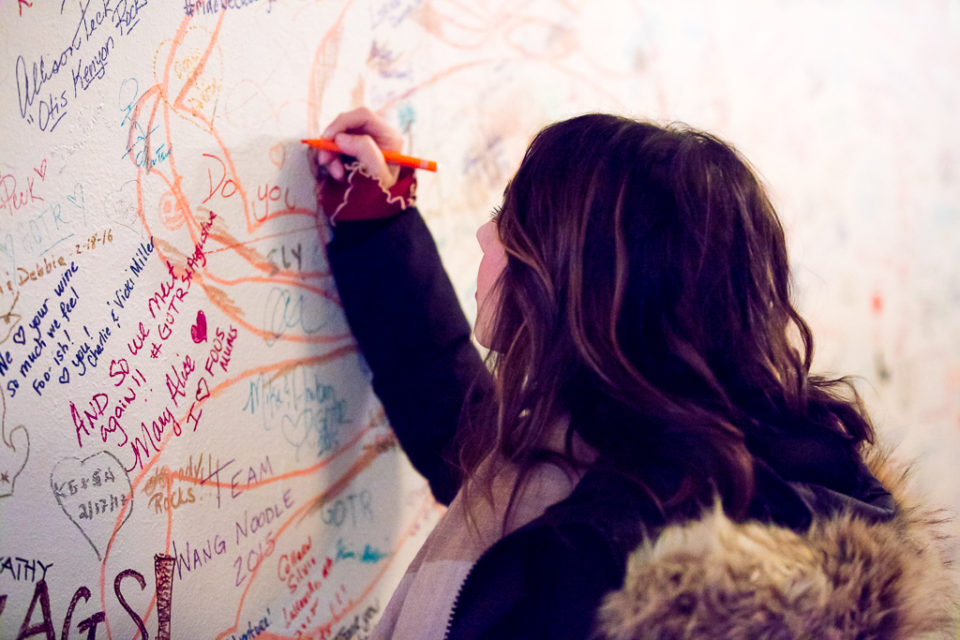 Otis Kenyon Wine // 23 E. Main Street // website
5pm // Cadaretta Winery
Next stop. Another winery, and the coziest spot to spend the early part of our evening. As soon as we walked in, we were greeted with the most lovely scents, and coziest vibe. It was much-welcomed after being in the winter chill all day. Not so surprisingly, the winery is known for it blend of science and soul. Owned and operated by the Middleton Family winemakers, Cadaretta was named for a ship that once carried its family's goods to market.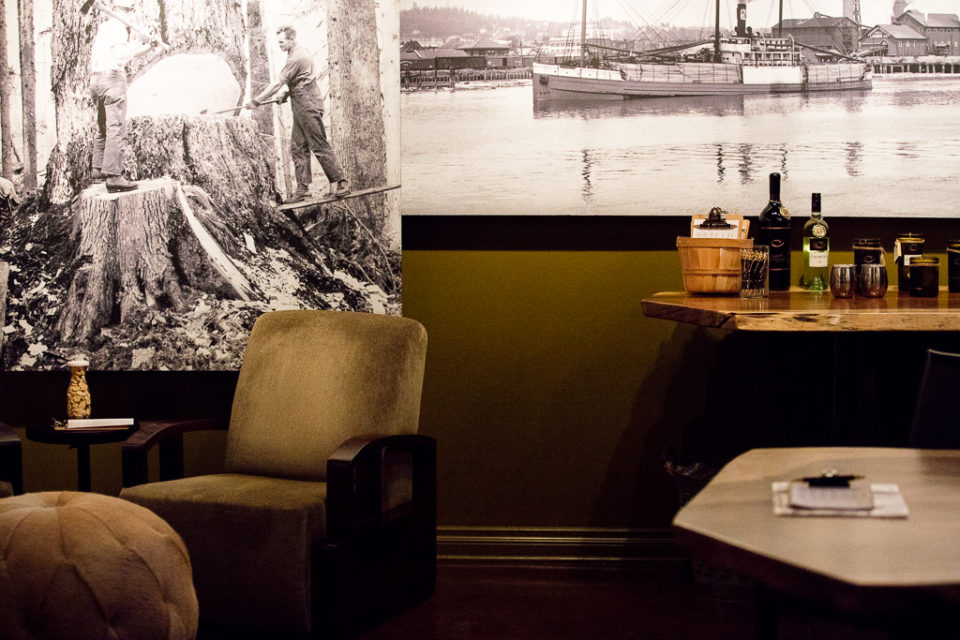 Aside from delicious wine, we also got to take home amazing souvenirs. Candles made in wine bottles. The scent fills my home and I'm brought back to the cozy winery, Cadaretta each time.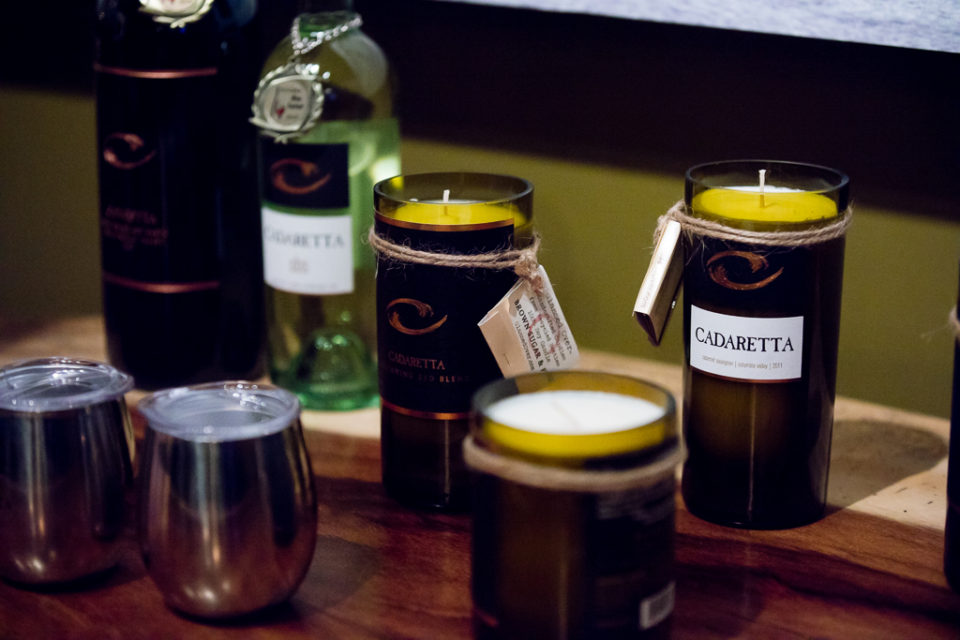 Cadaretta Winery // 315 East Main Street // website
6:30pm // The Willows
Alas, we made it to our accommodation! The Willows is an updated 1930's bungalow. The space was so enchanting, filled with charm, and was cozy to the core. It was the perfect place to host four gals for a weekend slumber party. I'd highly recommend staying here for a couples getaway as well as the lodging has 3 bedrooms + 1 queen sleeper sofa/ 2 bath and is located just a few blocks away from downtown.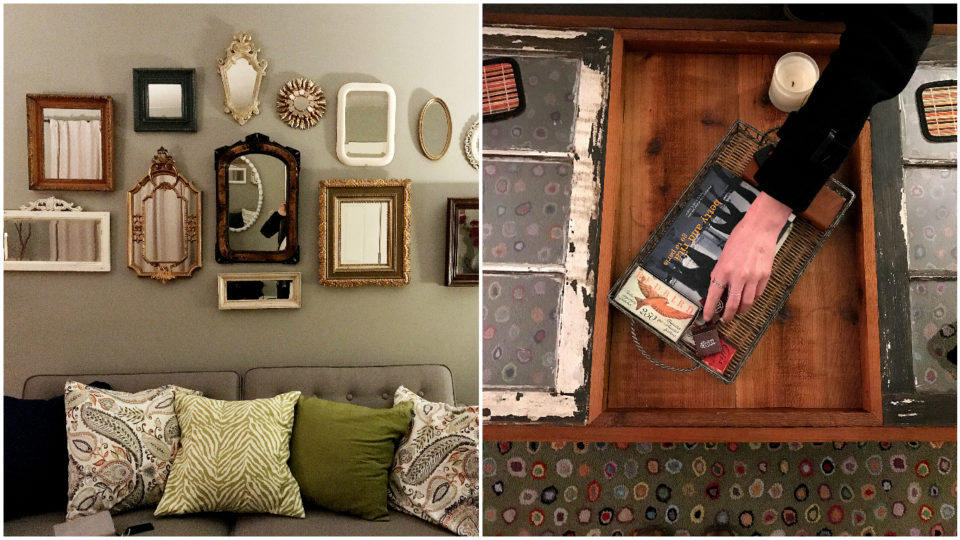 The Willows // Downtown Walla Walla // website
8:00pm // Whoopemup Hollow Cafe
Whoopemup takes its name from a local hollow where legendary parties were once hosted by its residents. What an experience! From gumbo and shrimp + grits, to lamb and the best pizza I've ever tasted, paired with carefully selected wines for each course, our tastebuds didn't know what to do with themselves. The co-owner and pastry chef, Valerie Mudry gave us all the goodies of Southern Regional Cuisine and almost all locally-sourced ingredients. We were also lucky enough to sit down and chat with the Ron Williams, the Executive Director of Visit Walla Walla.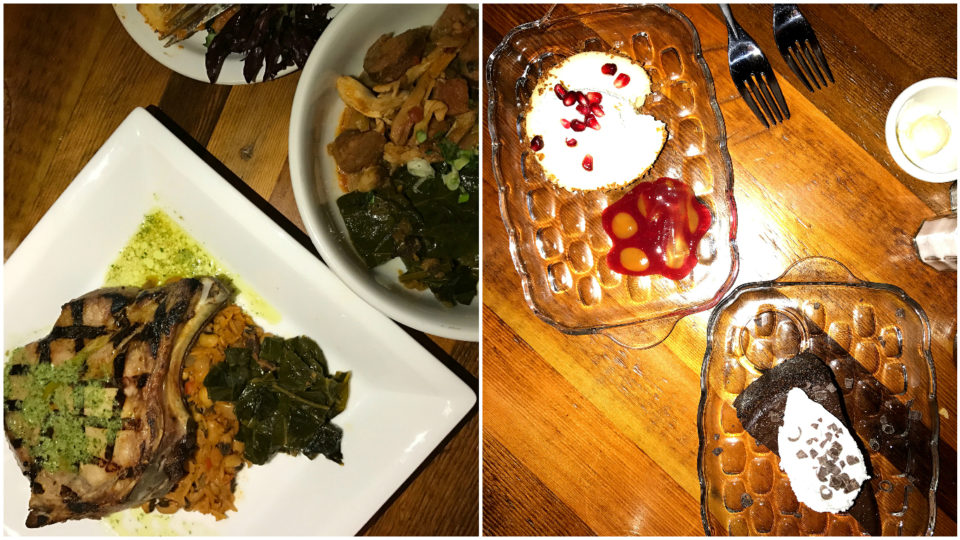 Whoopemup Hollow Cafe // 13 East Main Street // website
9:00am // Bacon And Eggs
Breakfast was served at Bacon And Eggs, a locals favourite brunch spot, especially on the weekends because of their delicious brunch cocktails. Each of their dishes is inspired by a place or experience they've shared…the owners love eating, growing, finding and making food for their guests. Inspired by the farm-to-table movement and sustainability, everything possible is locally grown or family farmed.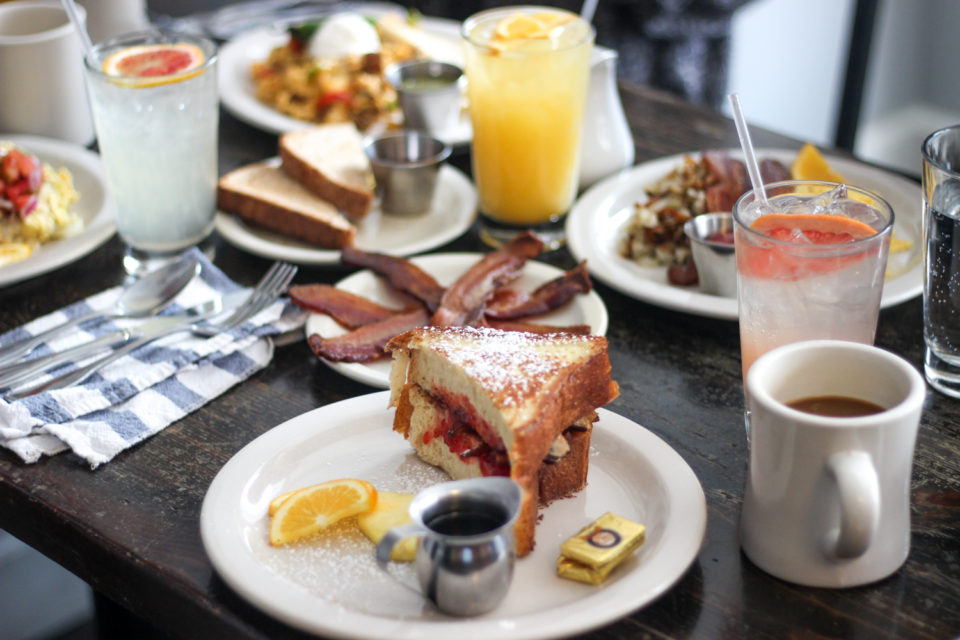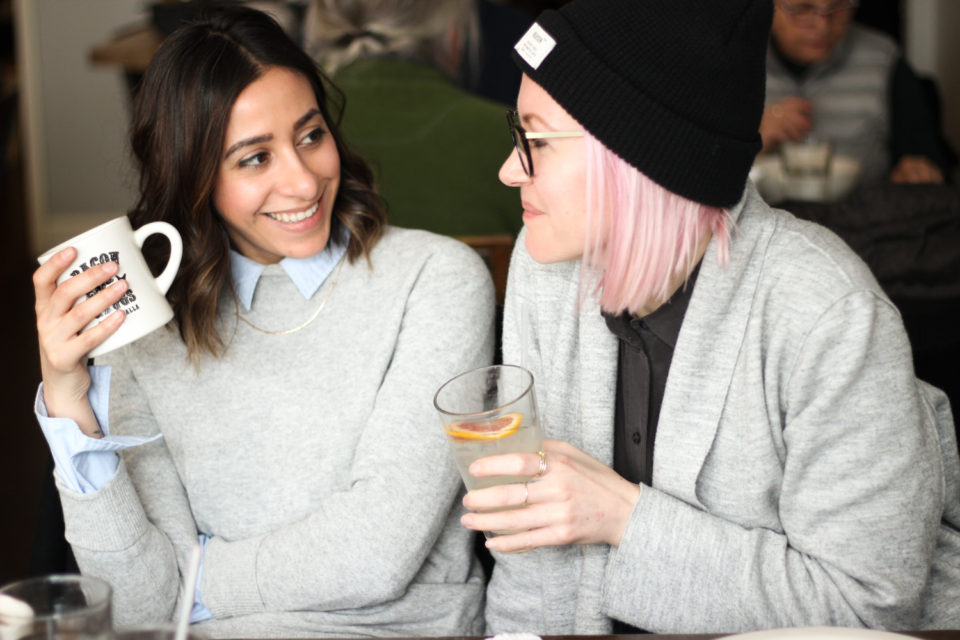 Bacon and Eggs photos by Randa
Bacon And Eggs // 57 E Main Street // website
11:00am // Photo Time
We then hit the snowy downtown streets of Walla Walla to take our last outfit photos before getting back on the road.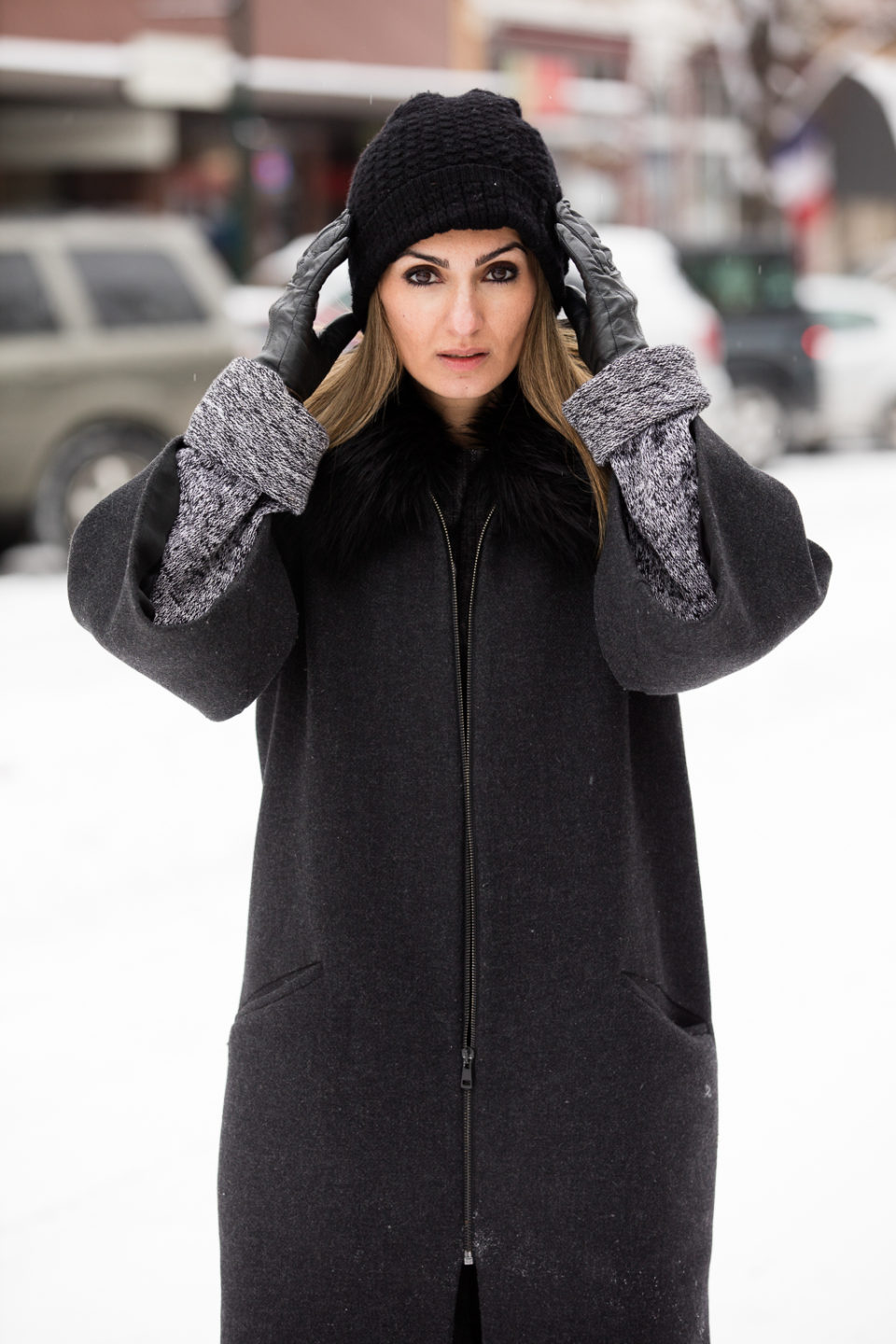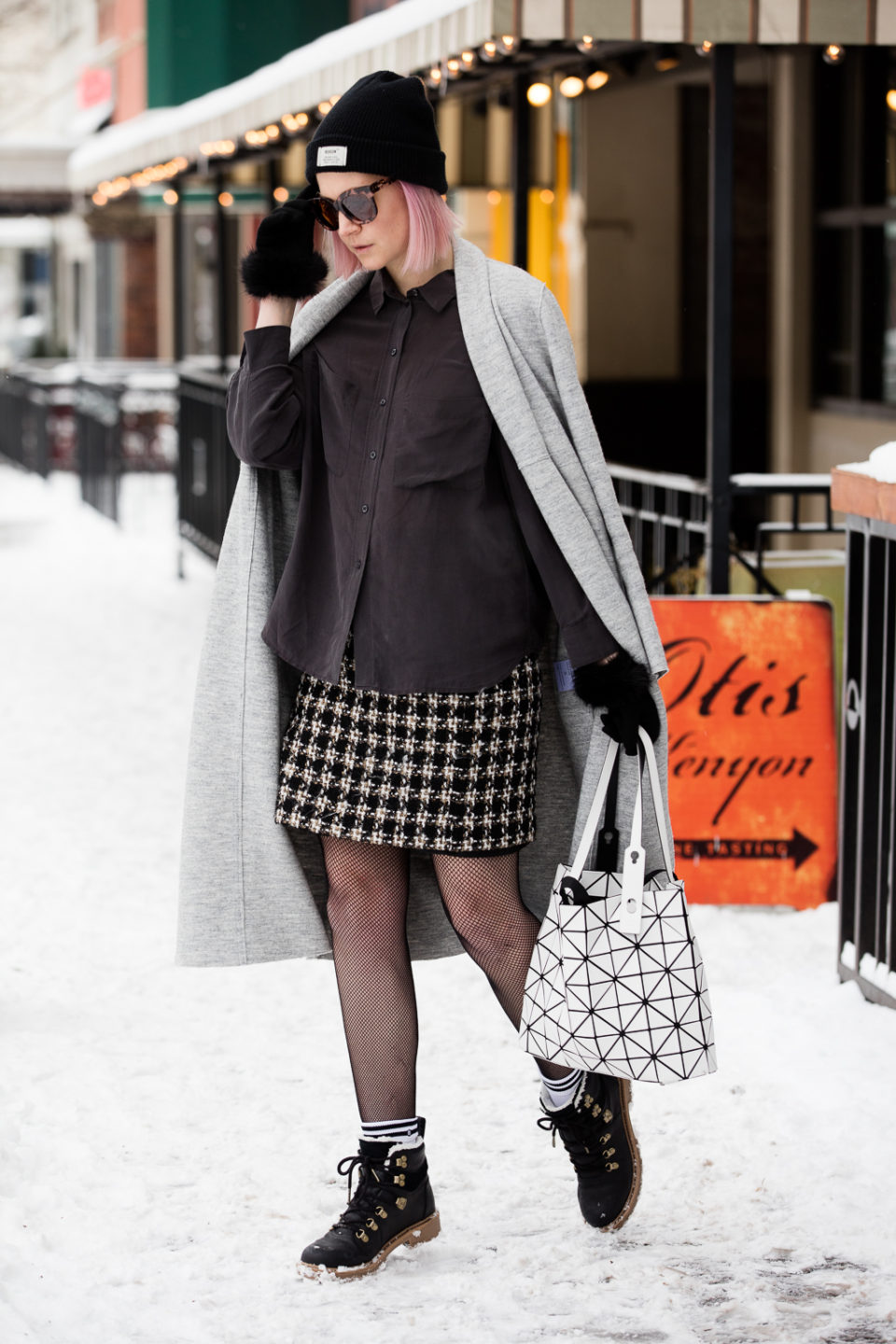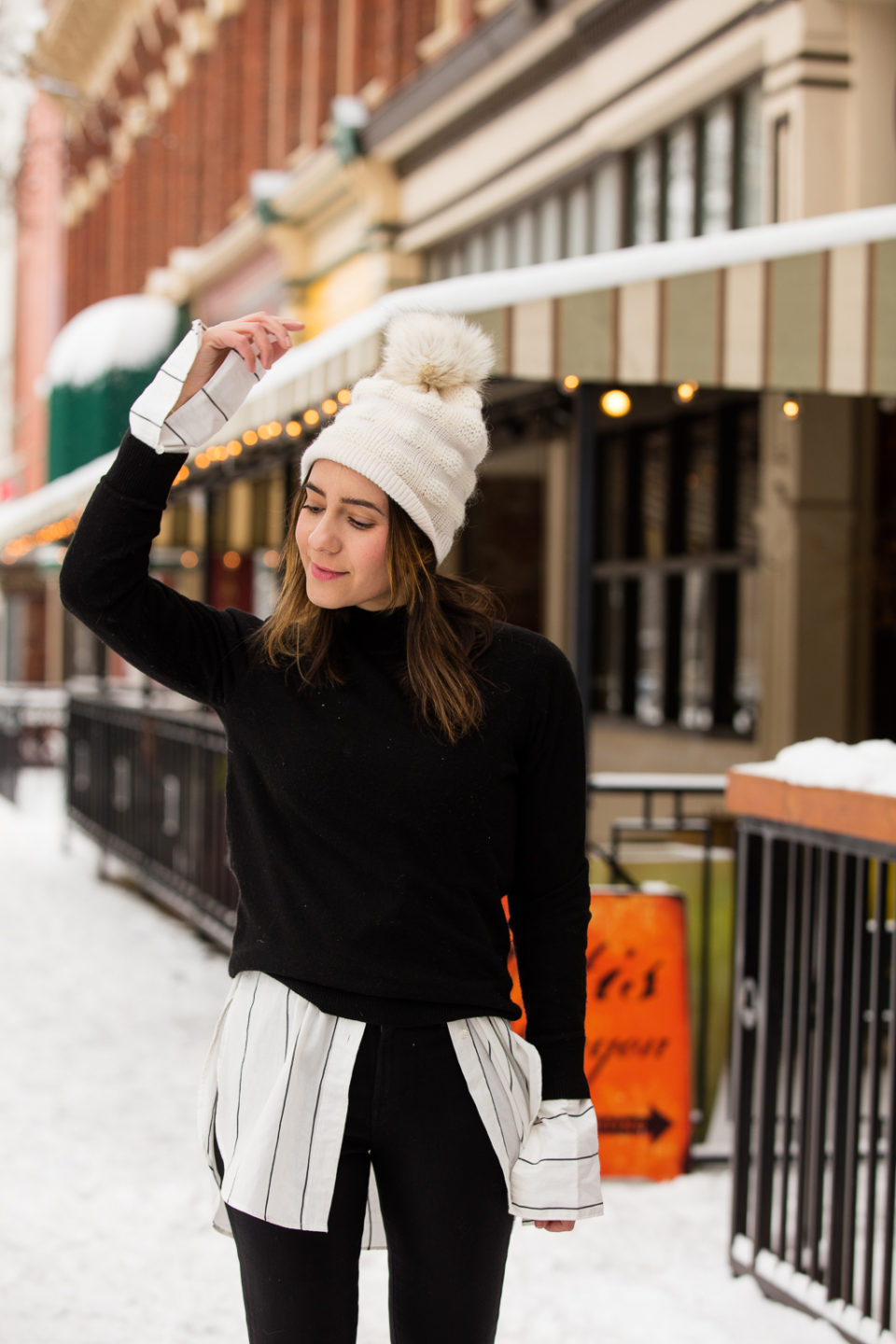 We actually ended up hitting a snowstorm, which delayed our return by one day (trust me, none of us were disappointed about spending another night in Walla Walla and at our cozy little lodge). We spent the evening having a "snowed in" day…drinking wine, editing our pics, and sharing tons of blogging tips with each other. With that said, I have to say, it's so important to collaborate with your friends and support each other in their initiatives. I was so honoured to spend the weekend with three amazingly strong, smart, fun (and might I say stylish) gals.
If you'd like to check out Walla Walla and want some extra tips, be sure to ping me at sabrina[@]streetscout[dot]me and I can help you out!
IG Story Outtakes