The start of a new season brings a lot of new and exciting trends…but it also brings the pressure to go out and buy them!
Let's face it:
Constantly buying new clothes isn't very realistic for most of us. While the temptation is definitely there, I've started to invest in more staples and look to my closet for new takes on old pieces.
Ahead, I've rounded up 5 fall trends you can easily try out with the clothes you already own. Look no further than your closet and these easy styling tricks.
Wide cuffed denim
There's no question that the exaggerated cuff makes a bold statement. The real question lies in WHAT denim to cuff in the first place. I'd aim for a heavier weight in a wider silhouette to get a solid cuff going. The denim also needs to be long, so you can cuff it in the first place. The bonus? You'll get some wear out of them before that trip to the tailor. As to whether you take this look street or chic, that's entirely up to you. I'm a big fan of this style.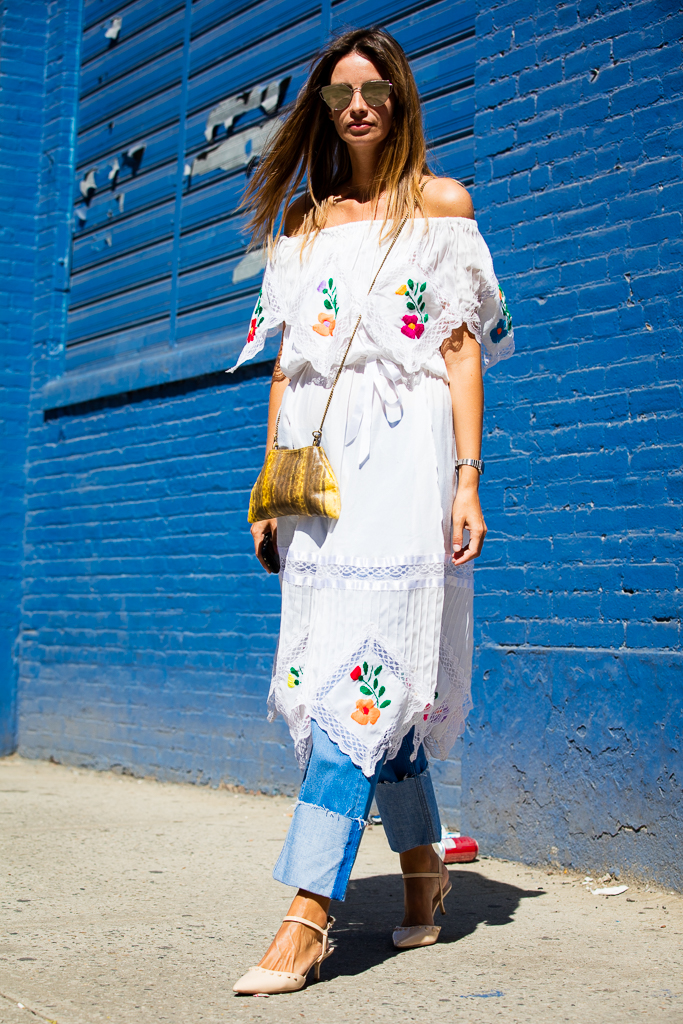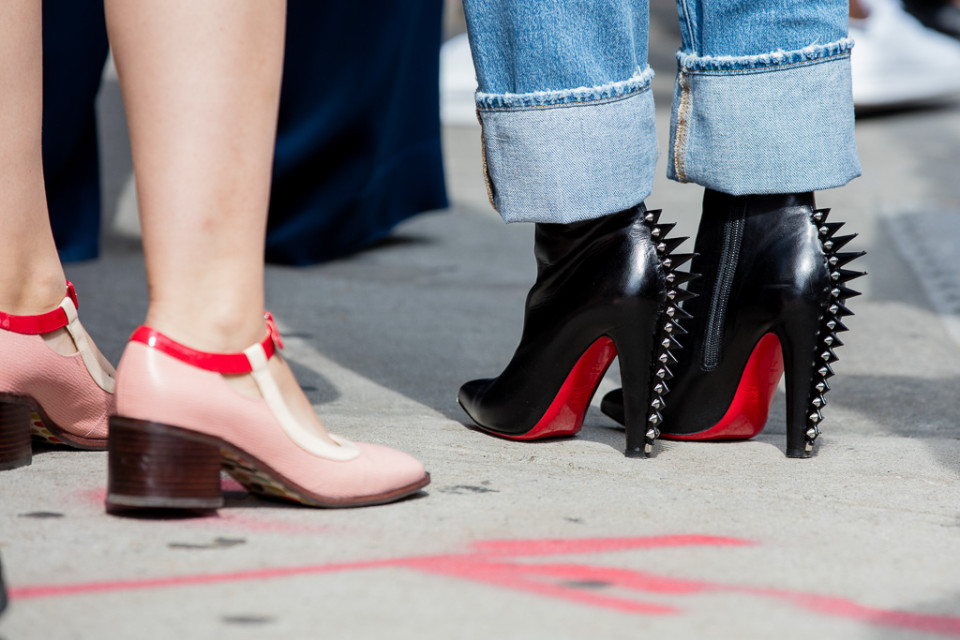 Shop the look //
White tee with a twist
In the name of making old staples feel new again, turn to your trusty white tee. It will never fail you. This season, we spotted a ton of stylish ladies pairing theirs with silky camisoles, blouses, and dresses. The layers add a little warmth and a ton of visual interest for fall. You can even try this trend by substituting your tee for a blouse.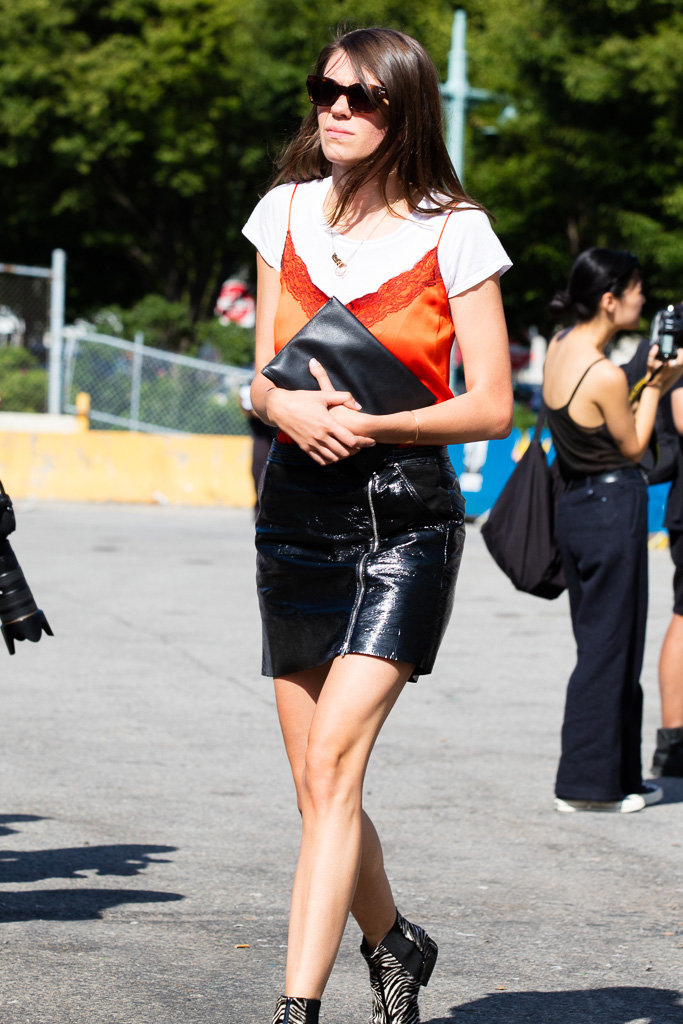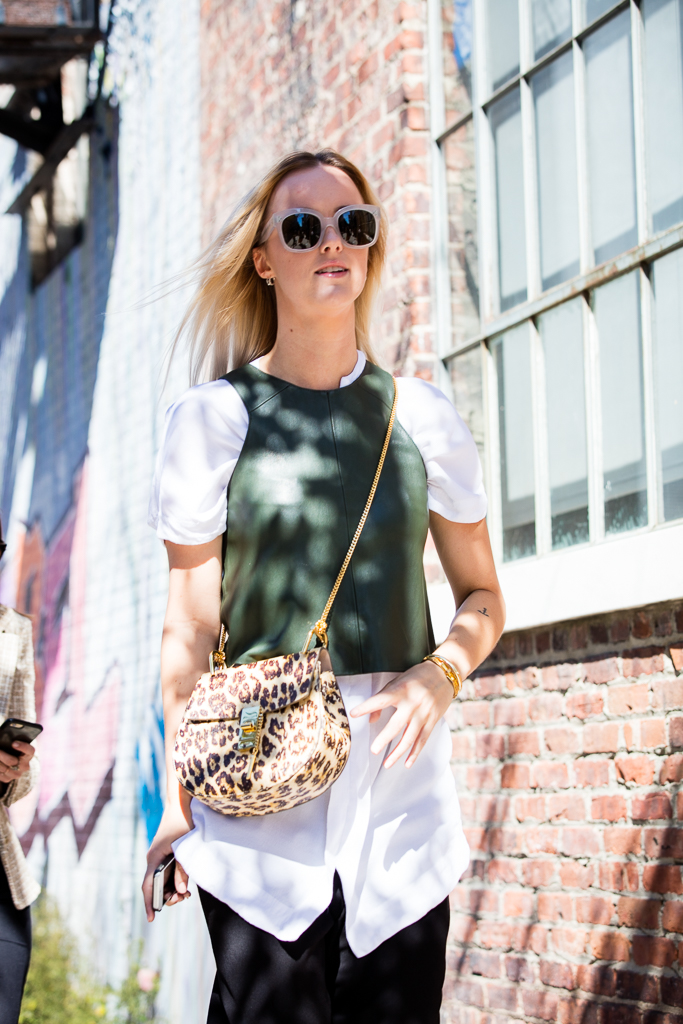 Shop the look //
Mixed prints
Street style constantly makes the case for effortlessly paired mixed prints. You just have to be wise when pairing those prints together and they will look harmonious despite their contrast. I like this example below of bold stripes and flowers because there's enough contrast to balance the prints out. Plus, introducing secondary prints through accessories is an easy way to add interest without looking crazy. Or you can balance out the look by pairing a busy pattern with something less so. Take it a step further with mixed textures for a Fall-apropos ensemble.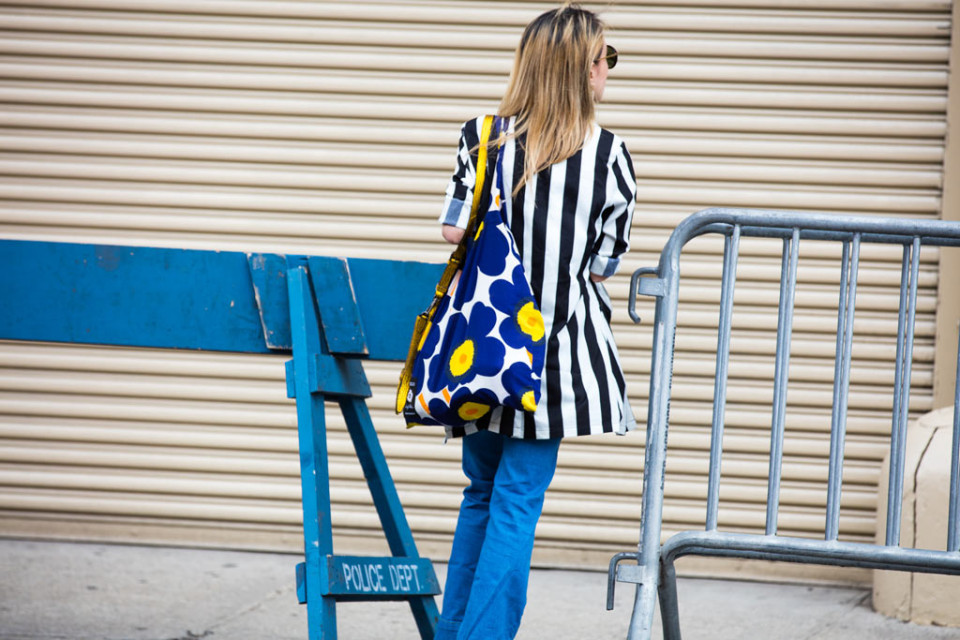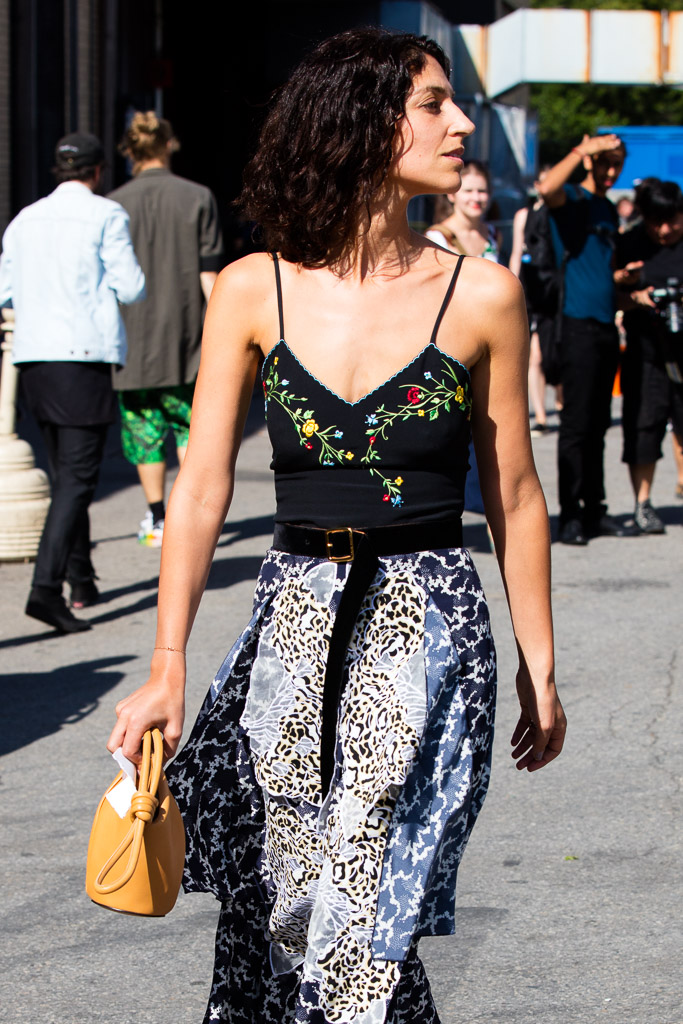 Shop the look //
The crop top
If you're getting ready to store away your crop tops until next summer, think again. The crop top might not feel fall-appropriate but when paired with an extra layer, showing a little skin is ok in my books. Just be sure to pair it with something high wasted (midriffs are kinda a bad look). Pair your go-to crop top with a blazer for a more dressed up look or a shawl and boyfriend jeans for a casual night out with friends.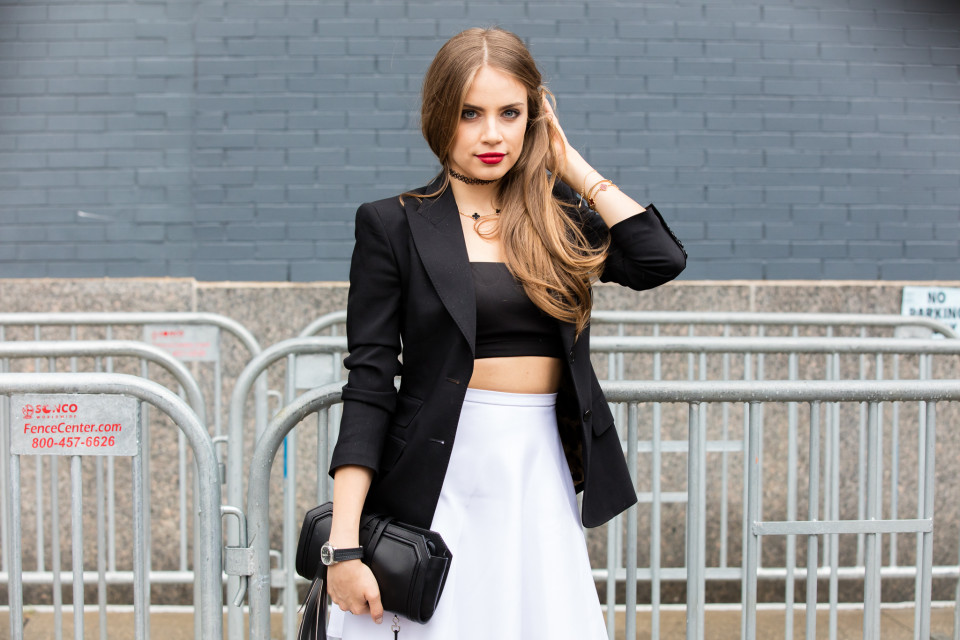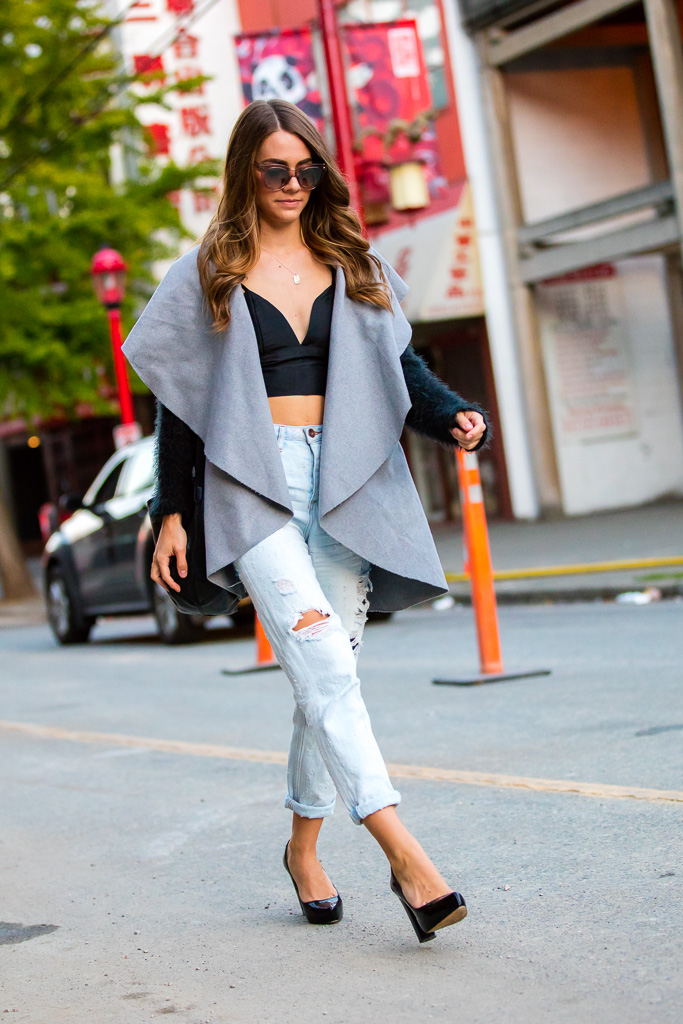 Shop the look //
The miniskirt
Miniskirts (especially a-line) are so fun for fall. Easily style yours with staple fall sweaters and jackets…and as the weather gets colder, swap out your bare legs for boots. Knee-high or above-the-knee are the boot of the season and look great with a miniskirt if you want to work in that 70's trend while you're at it.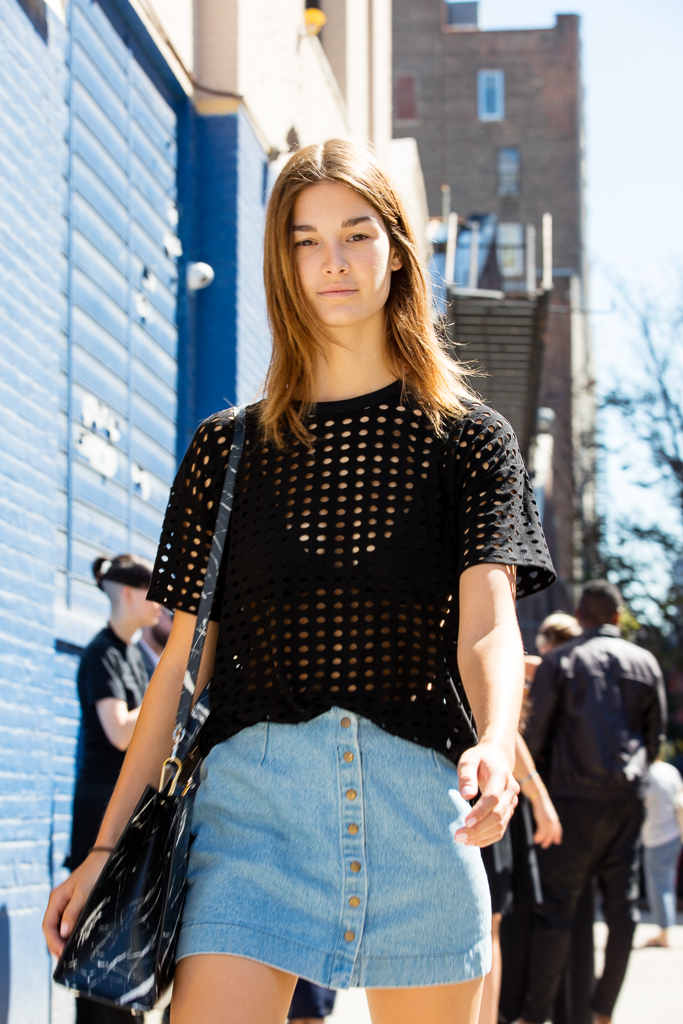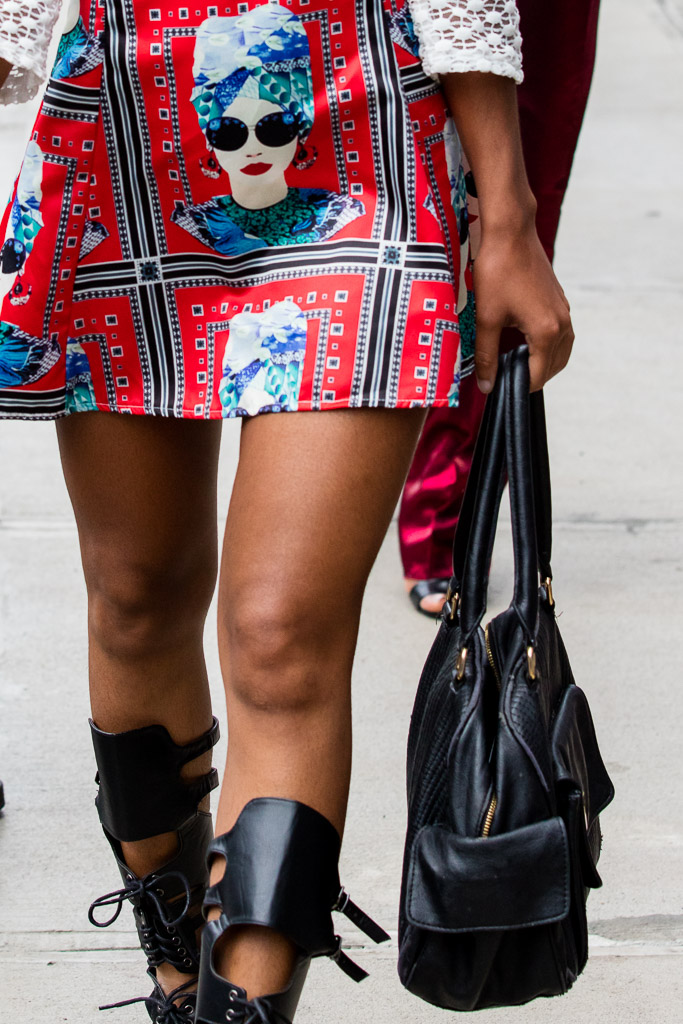 Shop the look //
And that's it! What fall trends are you excited to try?