Let's face it..when it comes to trends, Vancouver is a little lot behind. Luckily we spent five days at New York Fashion Week (NYFW) street scouting and we've returned with some serious street style trends for you to try out.
Whether you're getting dressed for Vancouver Fashion Week (taking place September 28 – October 4) or you just want to look like a rockstar this fall, these trends are super easy to cop.
We posted a full feature on Vancity Buzz, so head on over there to see all the looks and where you can shop them in Vancouver.
Comical Prints
Possibly my favourite trend this season, we spotted this pop art everywhere at NYFW! You can easily incorporate it through an accessory (like a clutch) or go all-out in a printed jacket or skirt.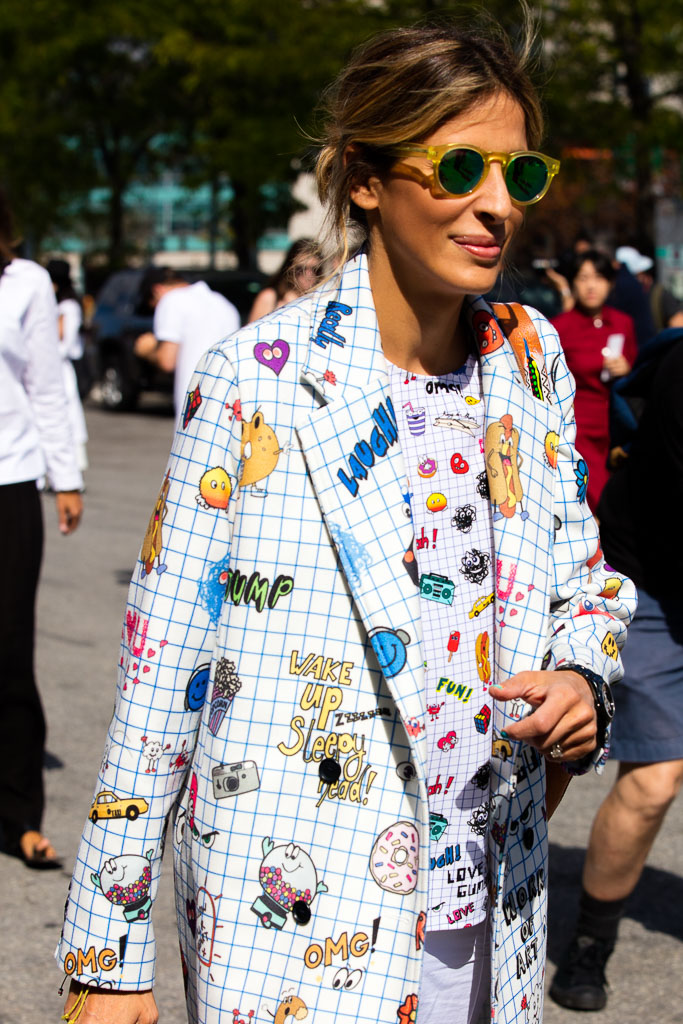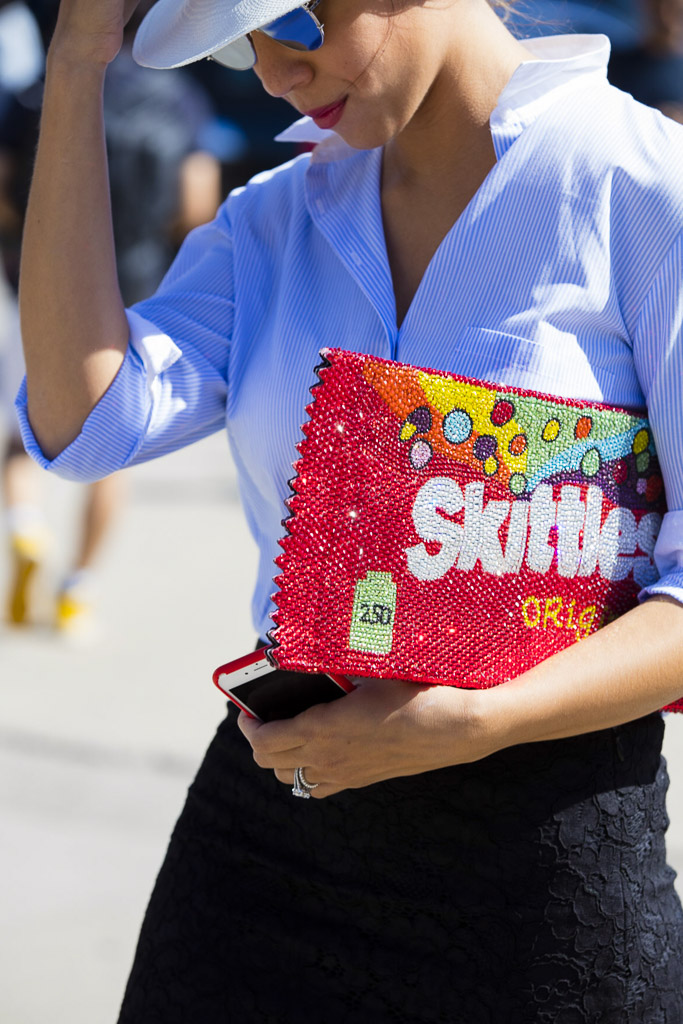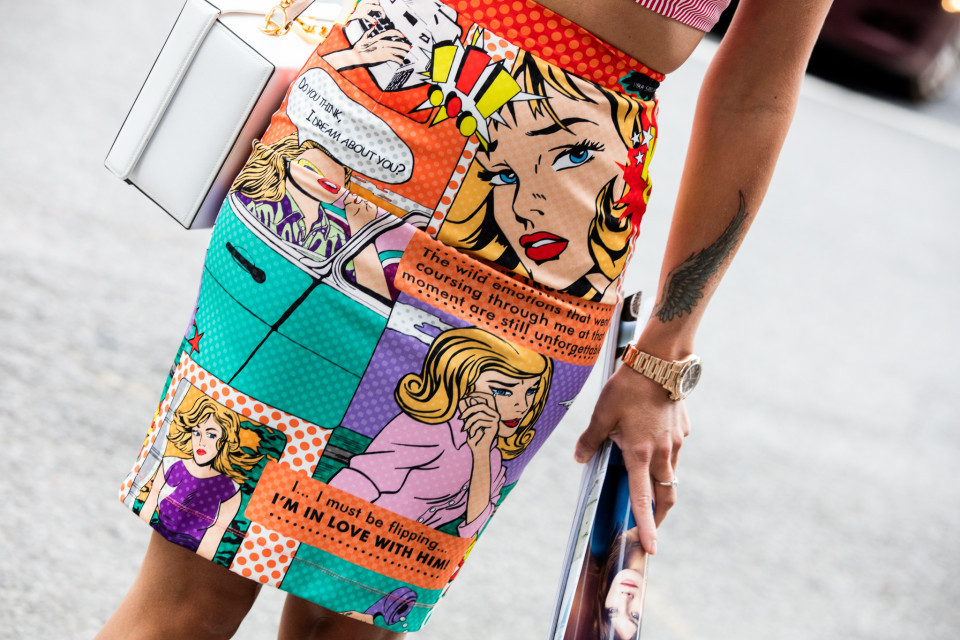 The Fringe Movement
The movement of fringe is beautiful to capture, so you can be sure our camera will be aiming for it this season. In fact, fringe was spotted this season more than any other trend. Once again, if you don't want to fully commit to the trend, incorporate it through an accessory. It adds a little textural intrigue to your look. If you want to have fun with the trend, go for a sexy skin-baring effect on a skirt.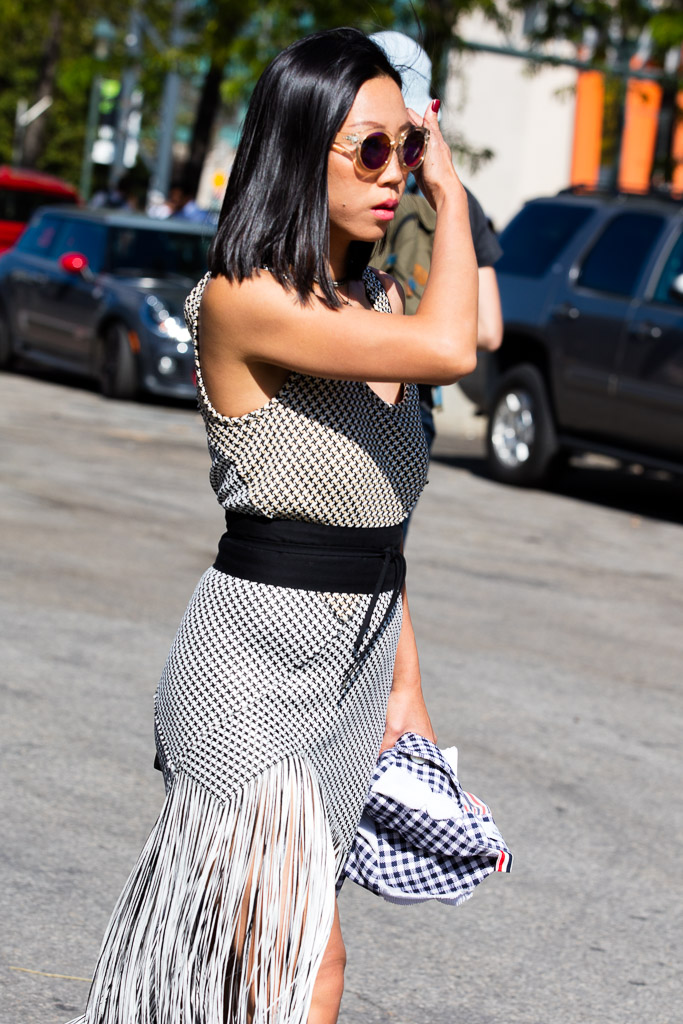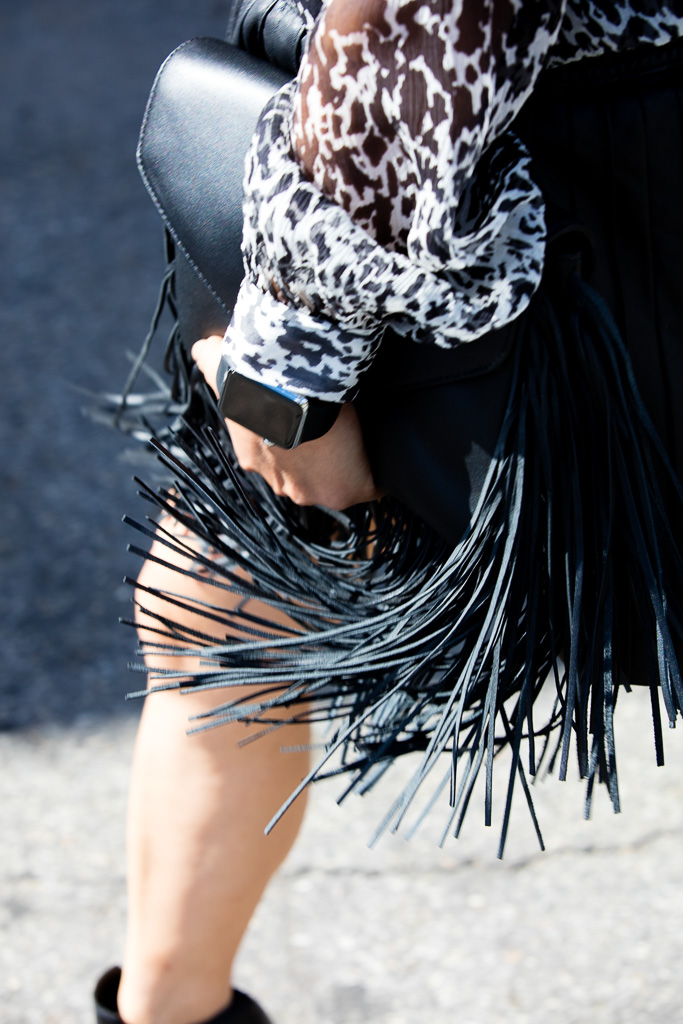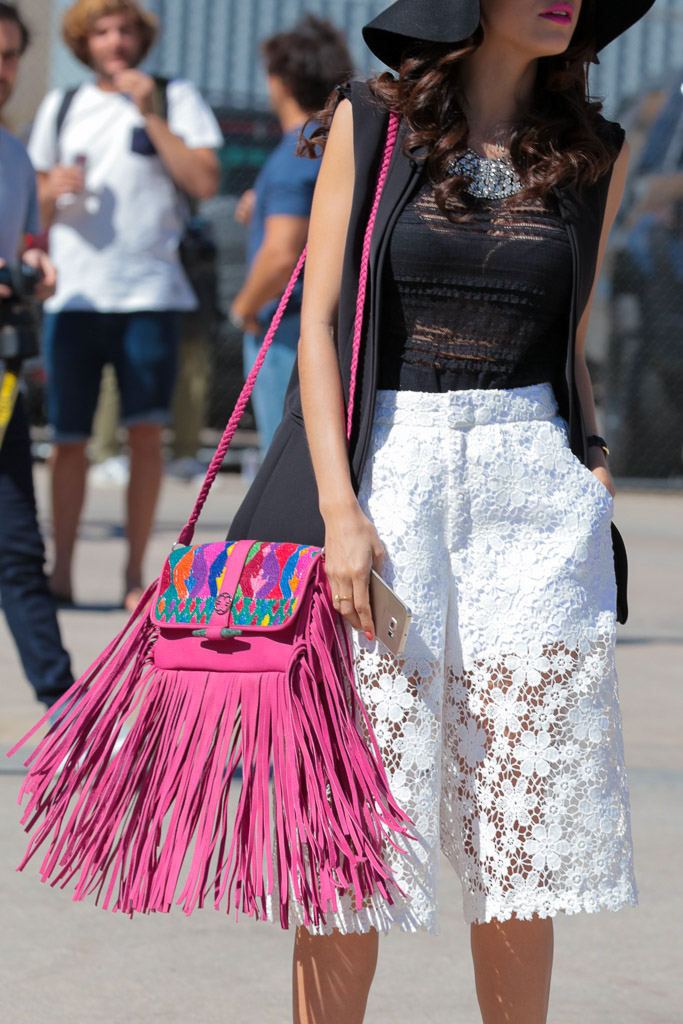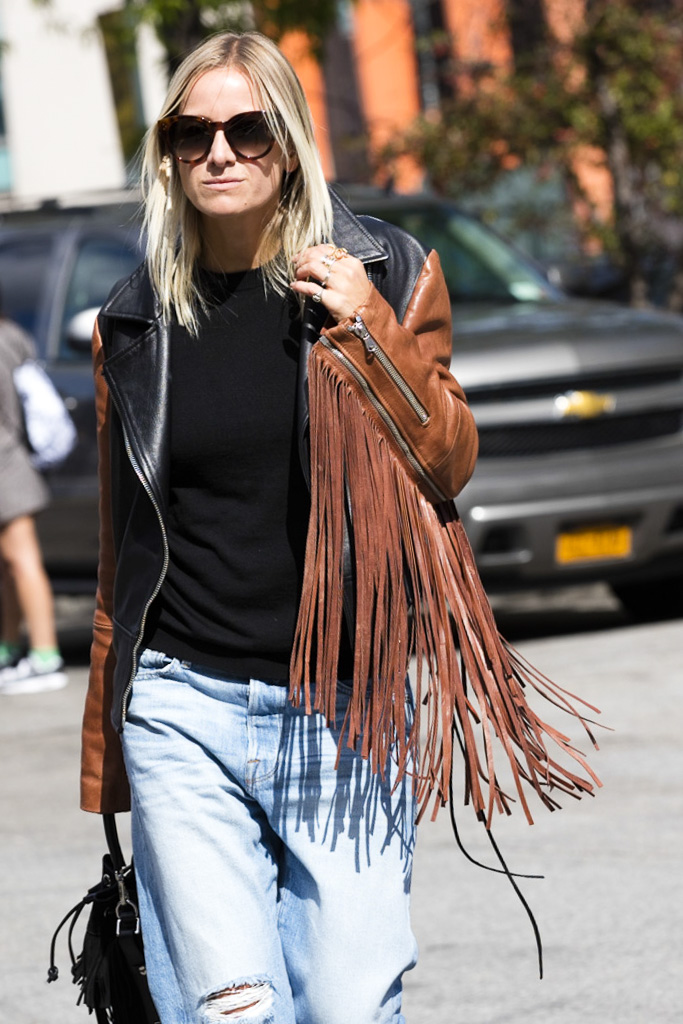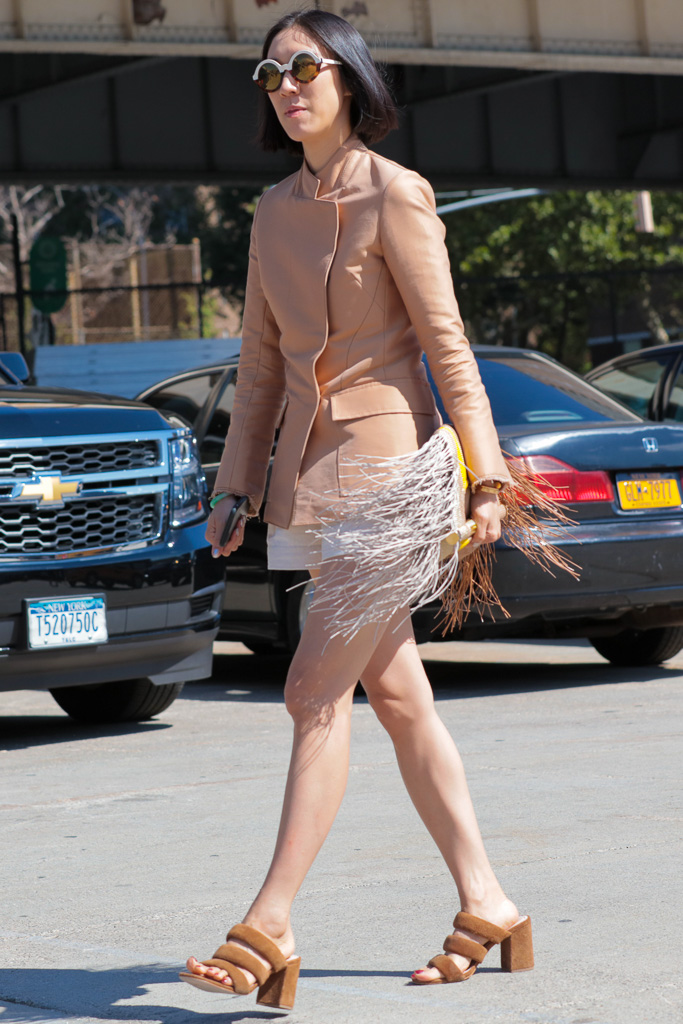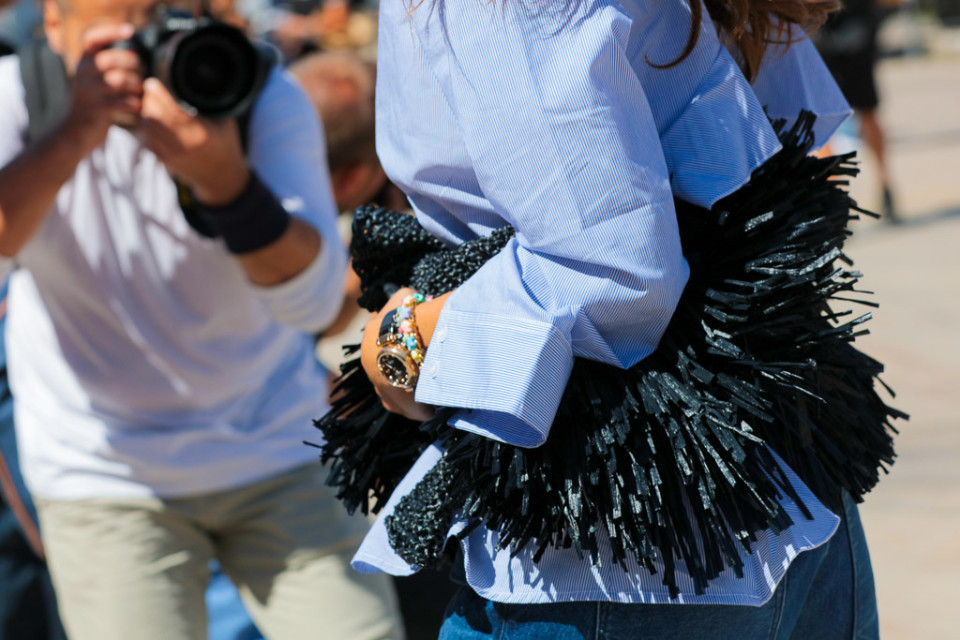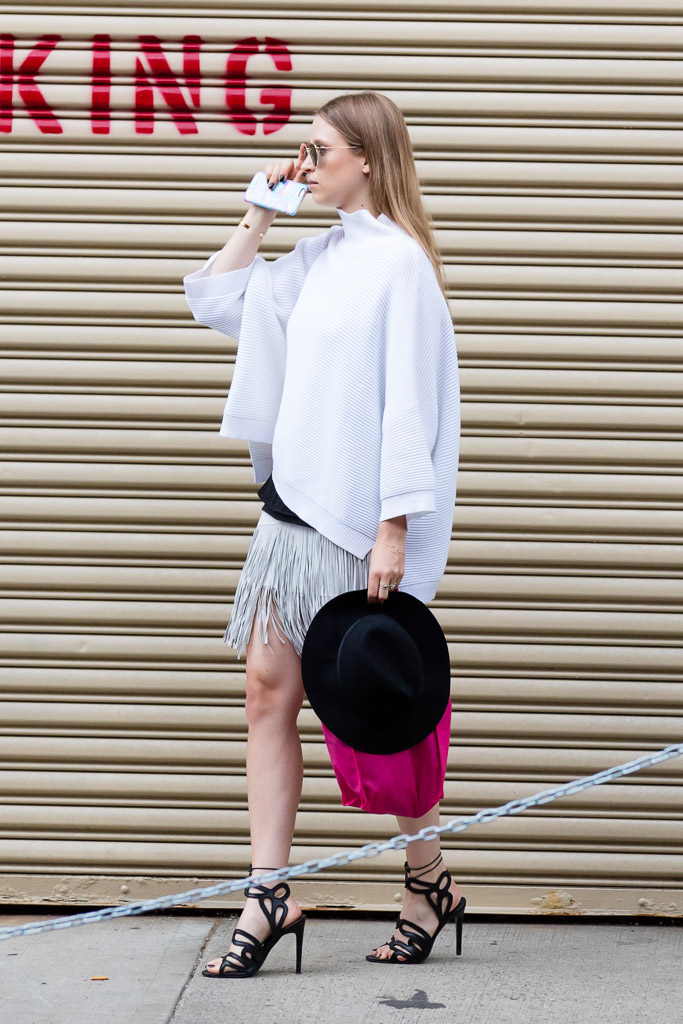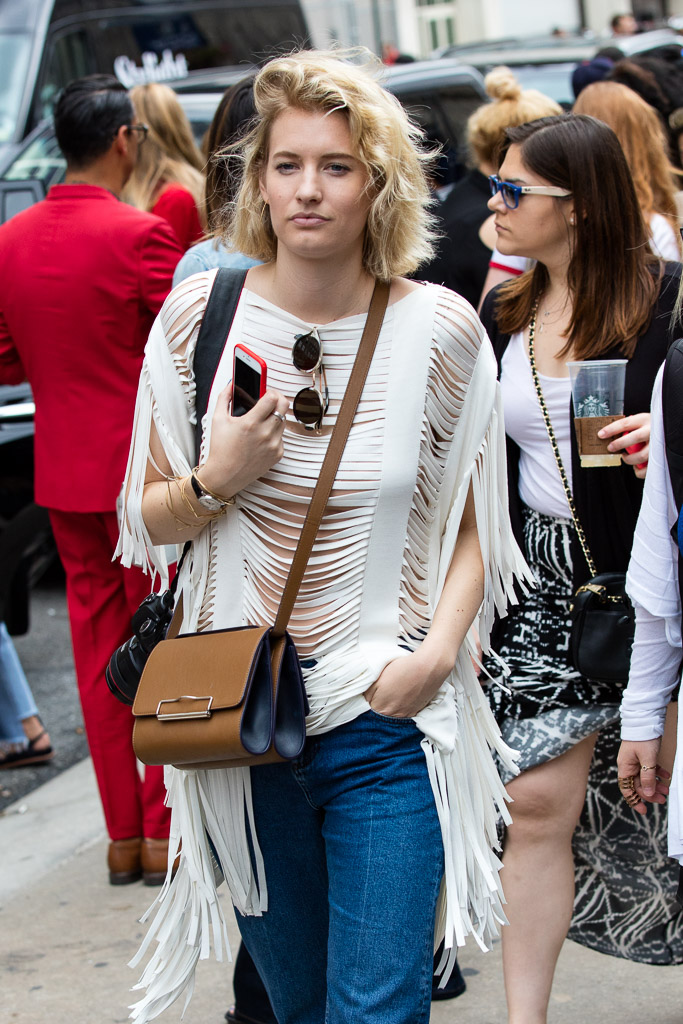 That 70's (Street Style) Show
The runways main aesthetic reference made its way to the street in a BIG way. The evidence was in suede skirts and knee high boots, multi-colour leather panel skirts, flares, and that fringe we talked about.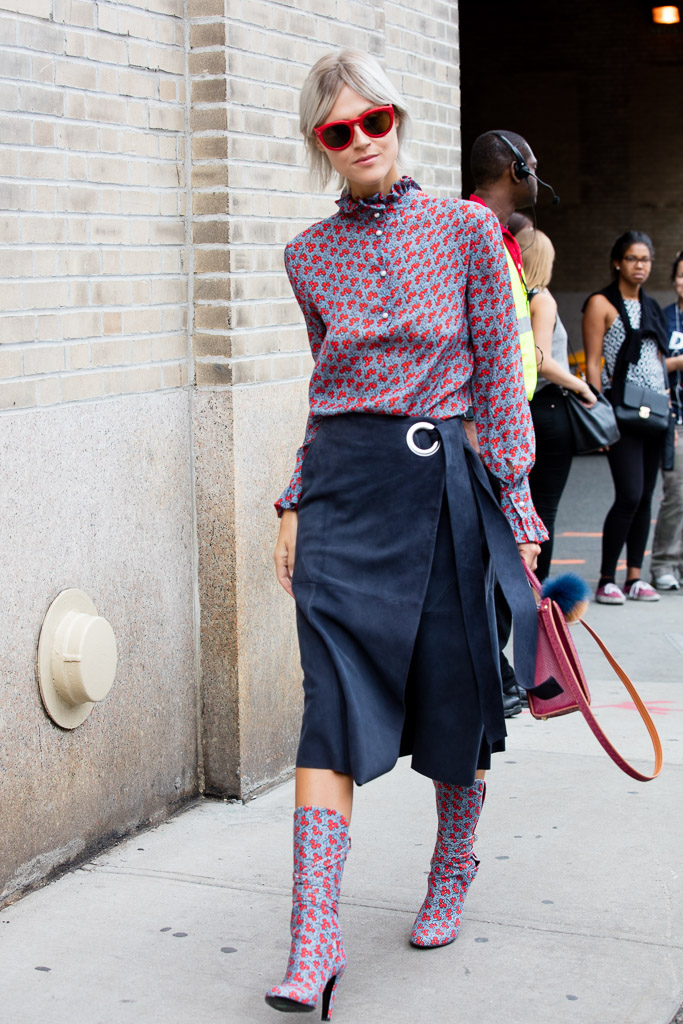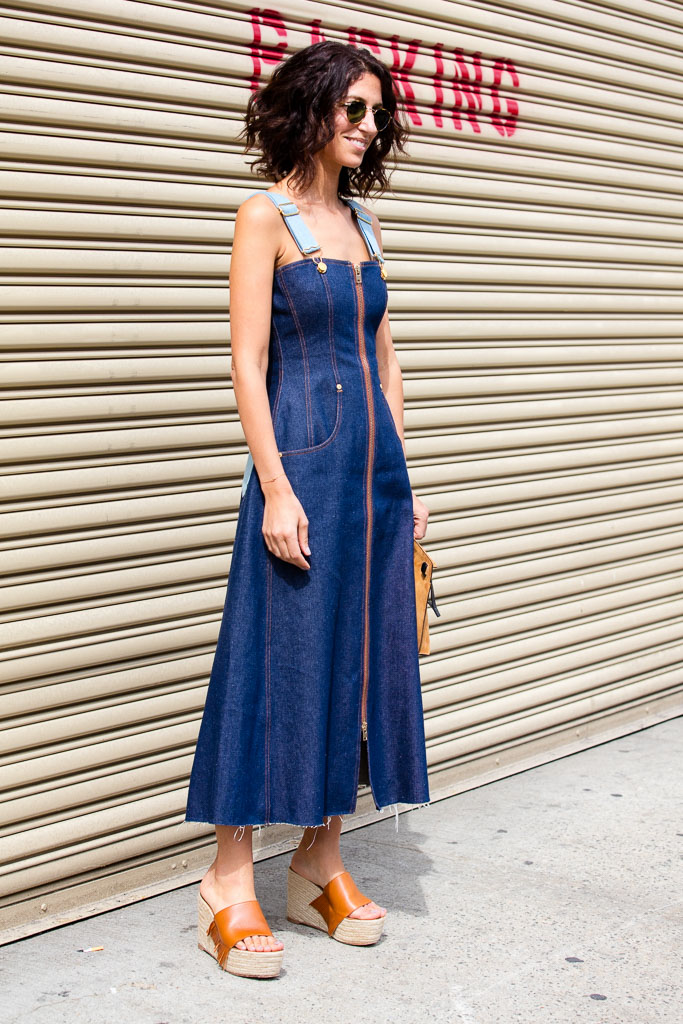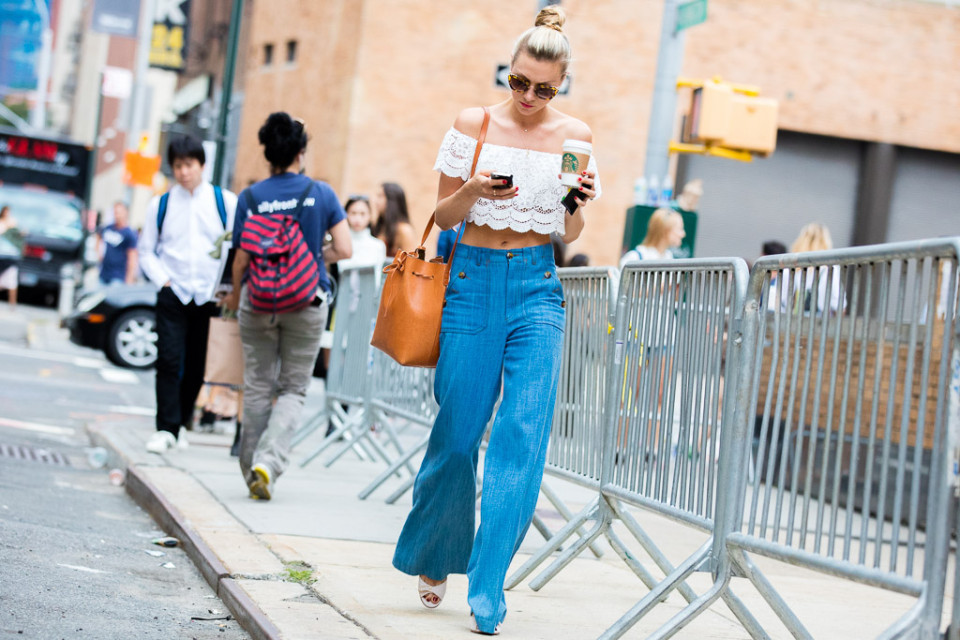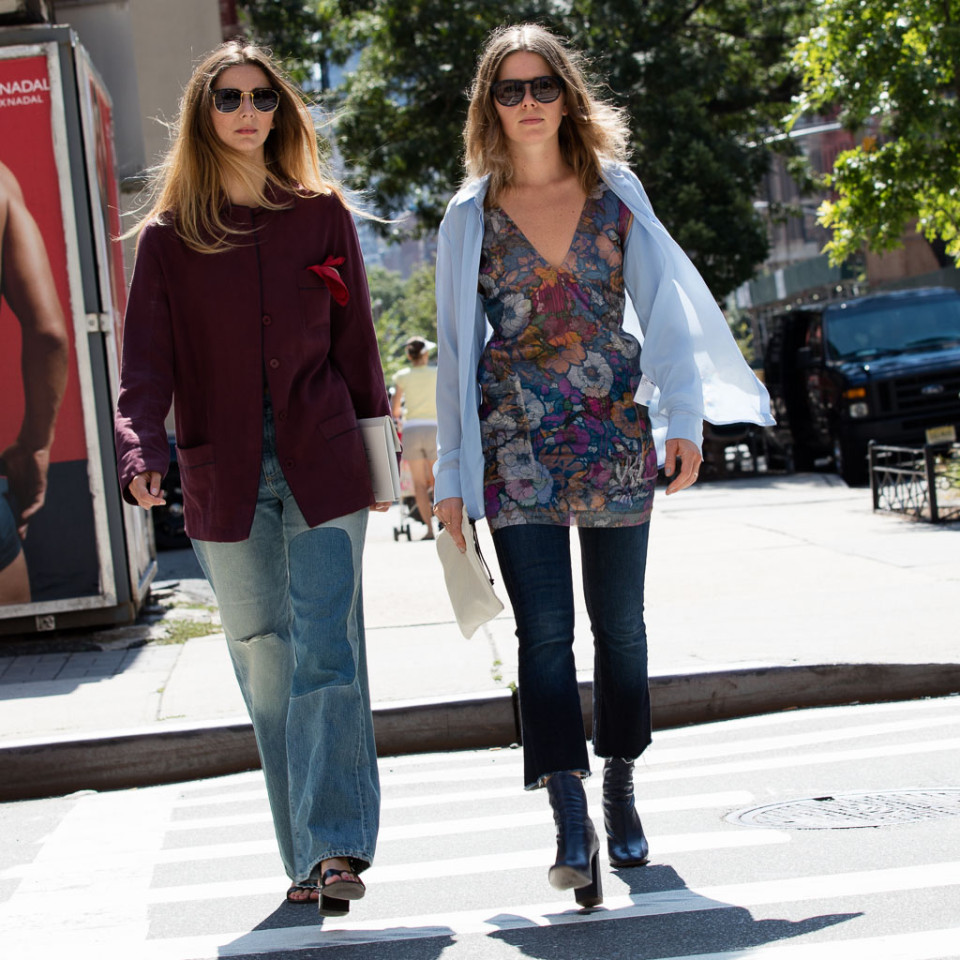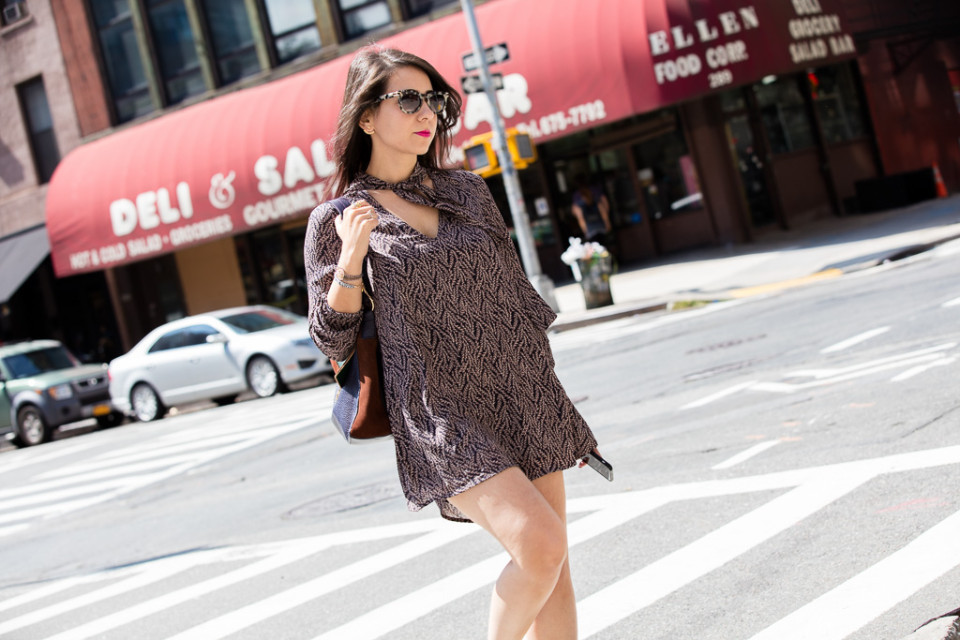 Bold Eyewear
Bold eyewear is forever in style because it just completes a look. No matter what you're wearing, it adds insta-chic to your outfit. Take it from these fashionable women and don't leave home without your favourite pair!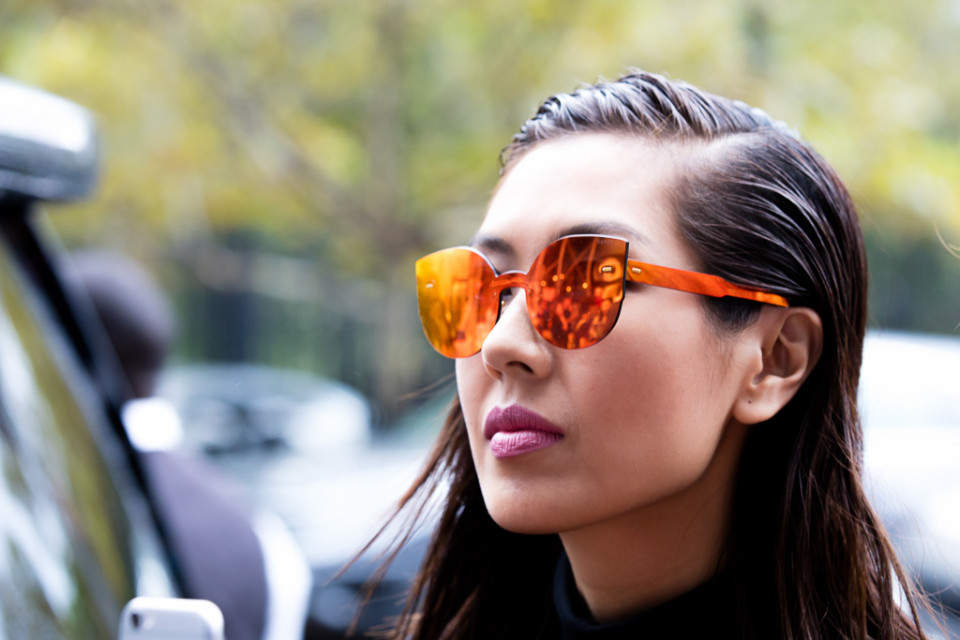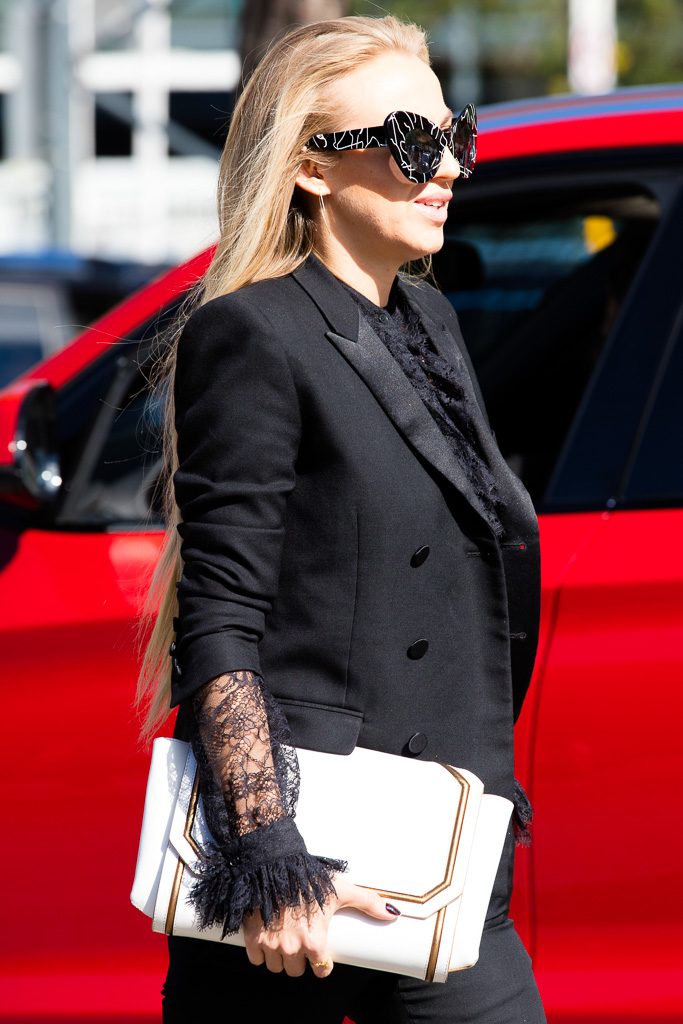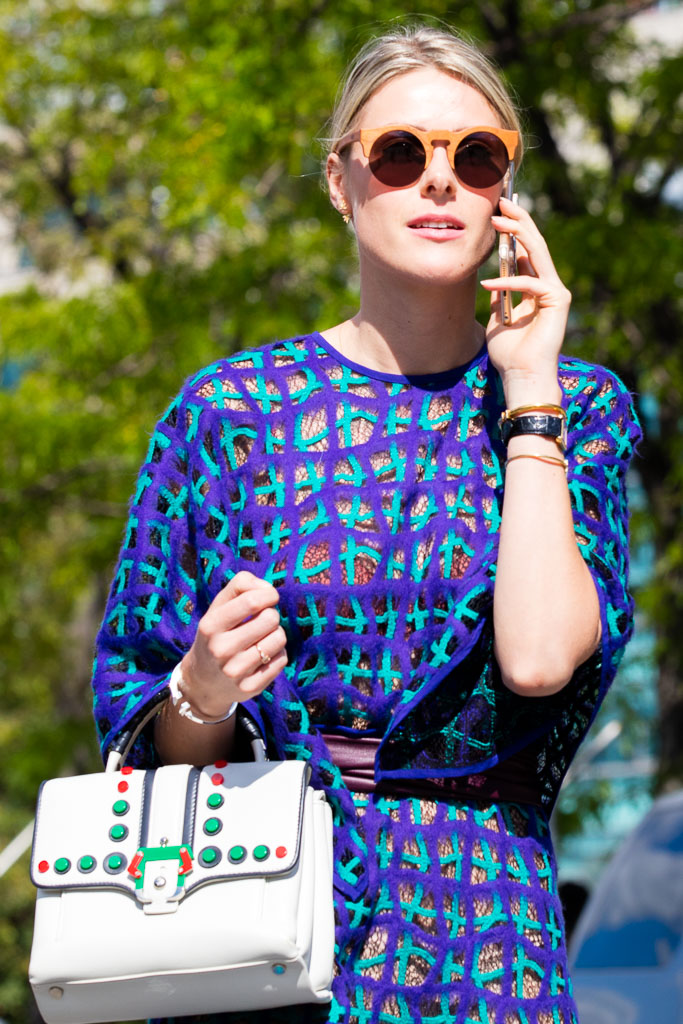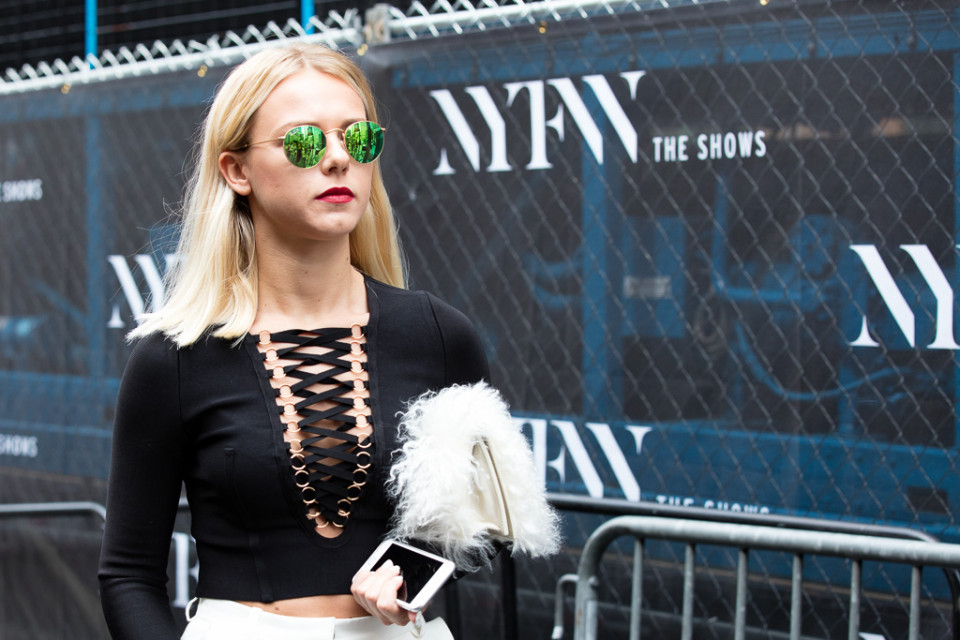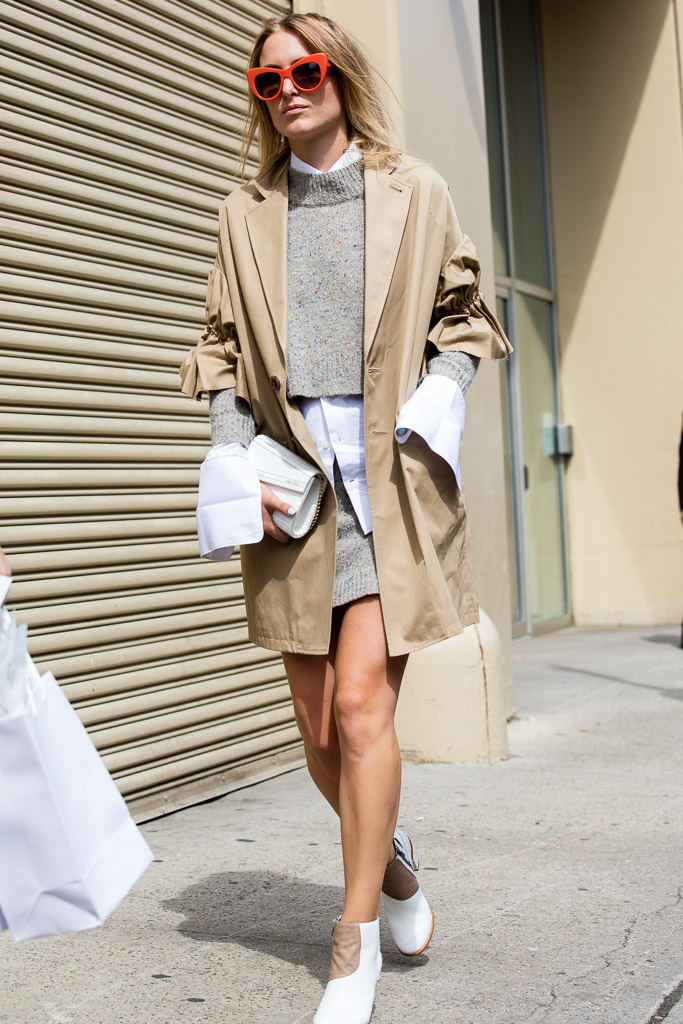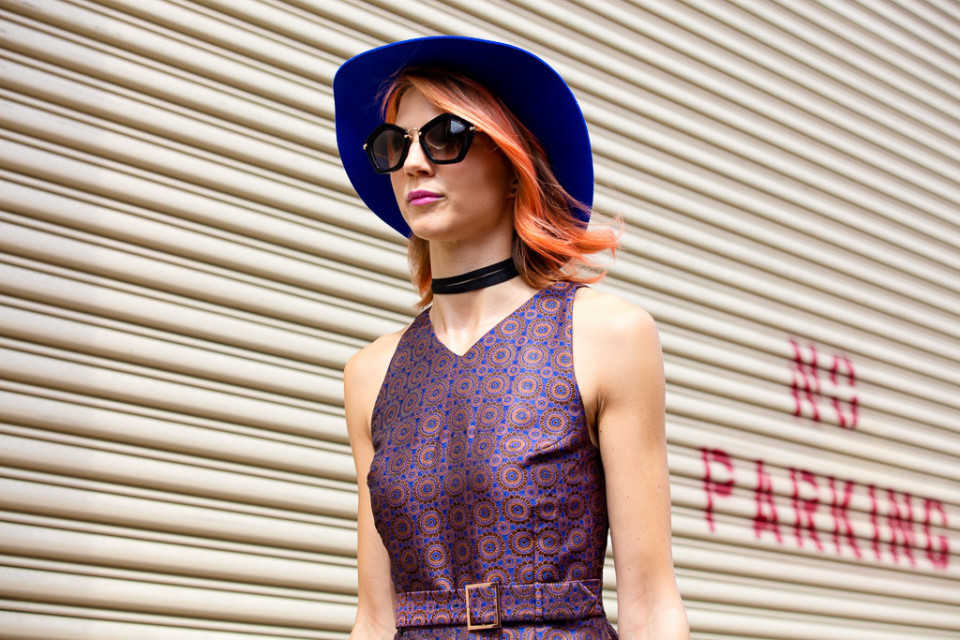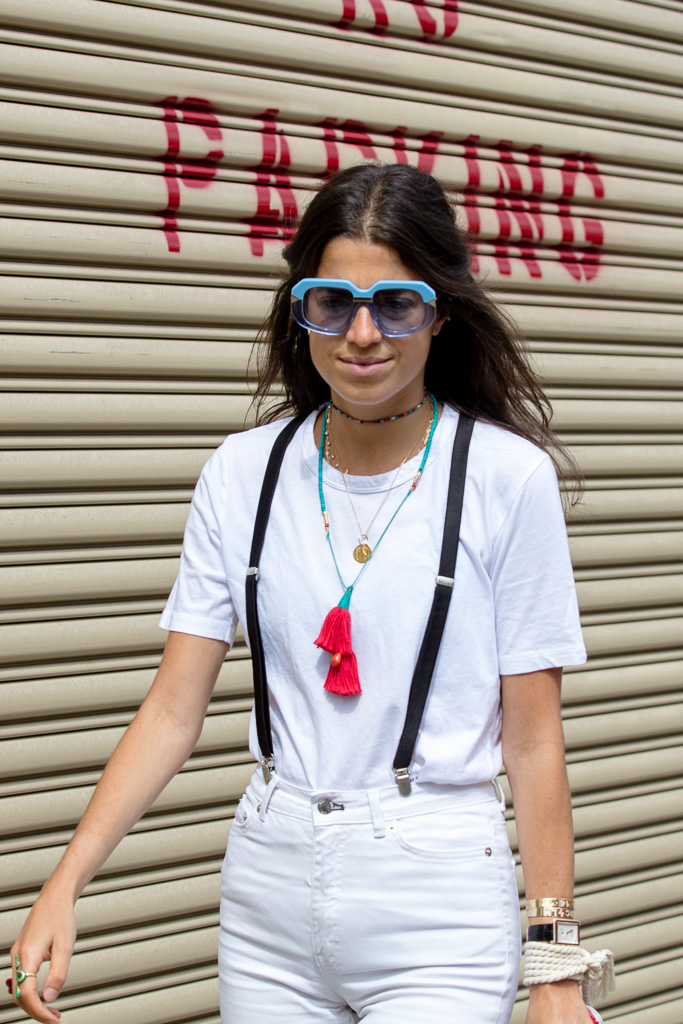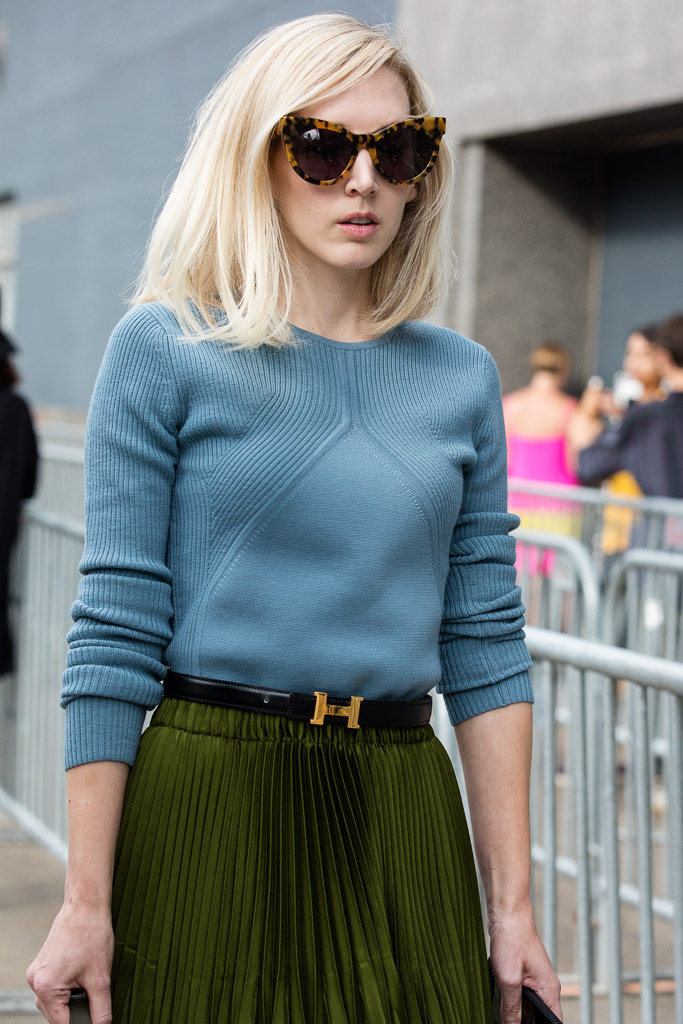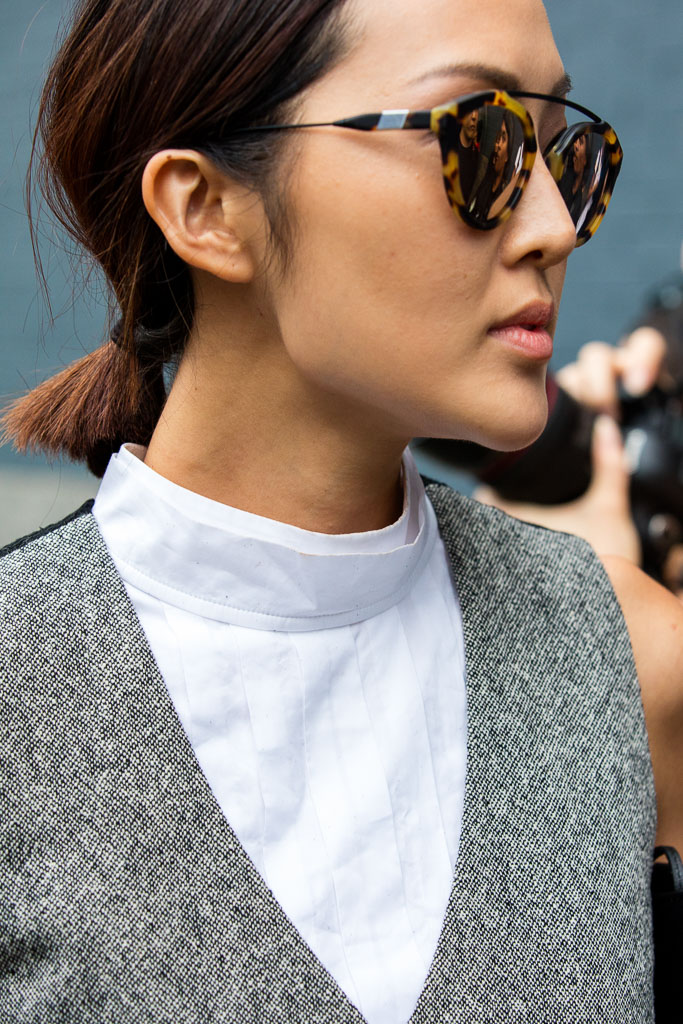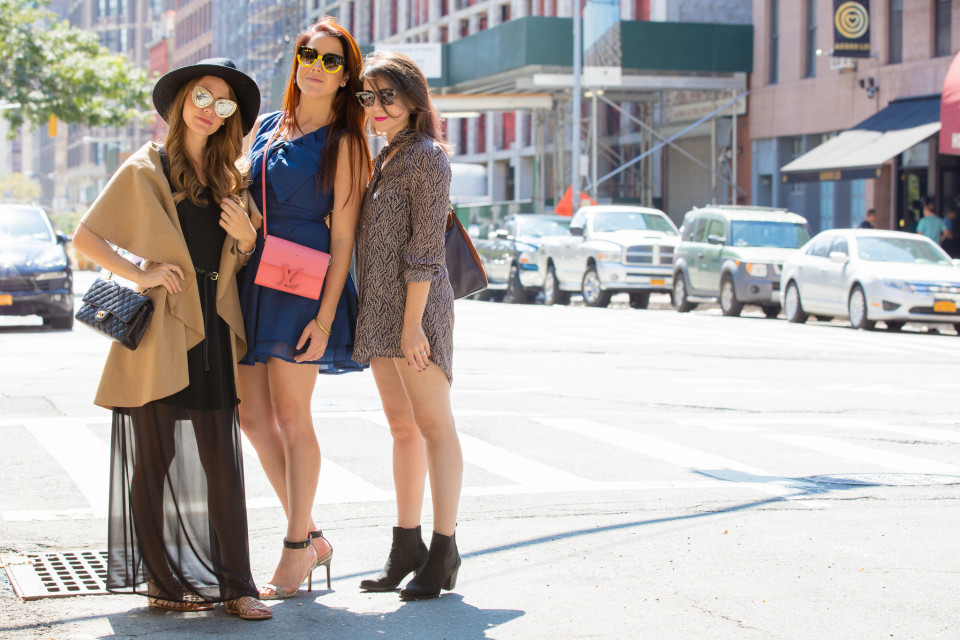 Sporty Chic
Give us any excuse to wear flats, and we'll take it. As women, we put ourselves through too much pain wearing super high heels that we can barely walk in. Enter the sporty chic look (as spotted at the Tommy Hilfiger show)…this trend begs for flats and comfort as luxury. Take it from these NYC women…they know best.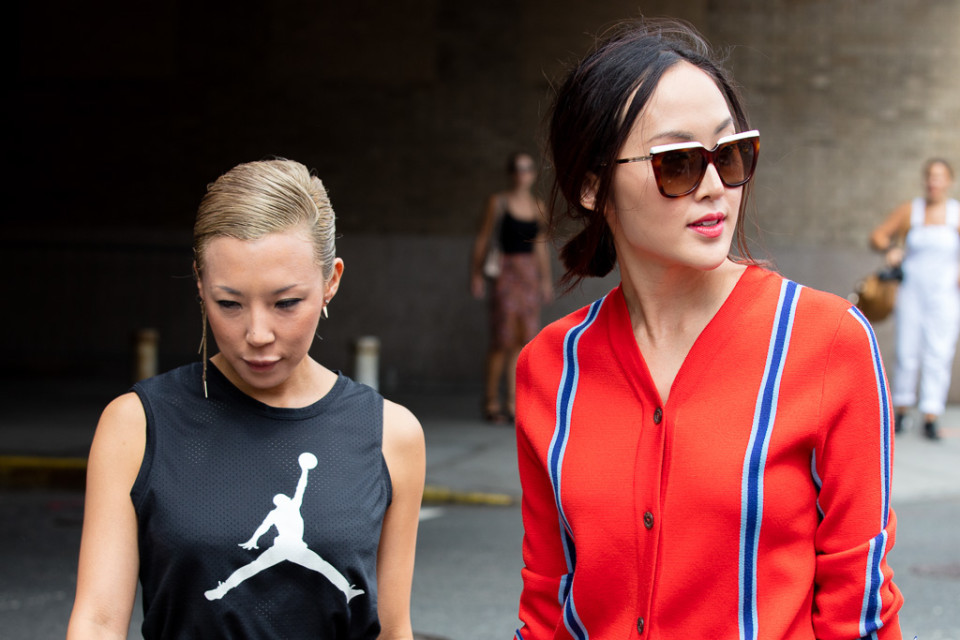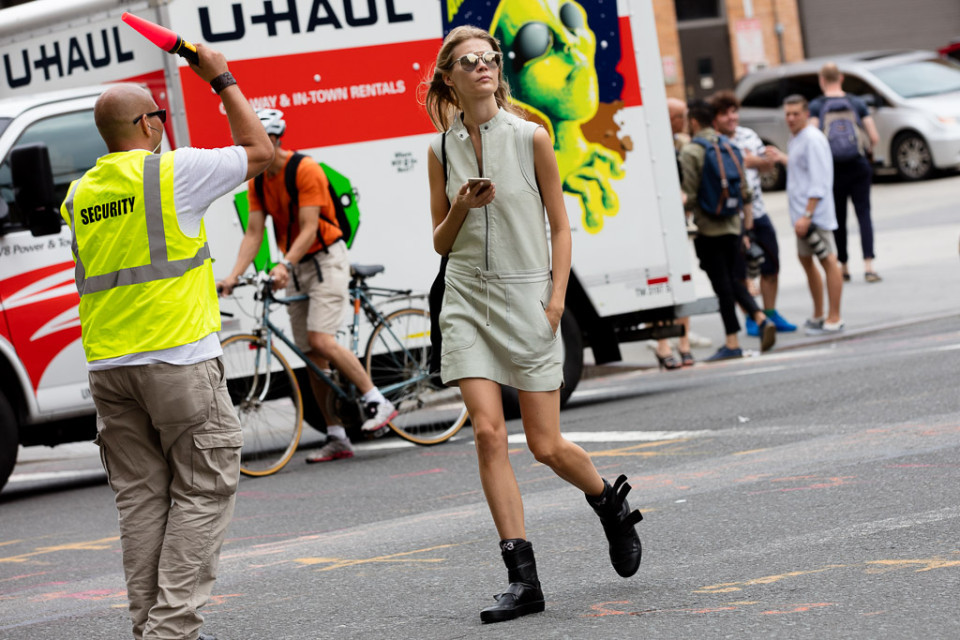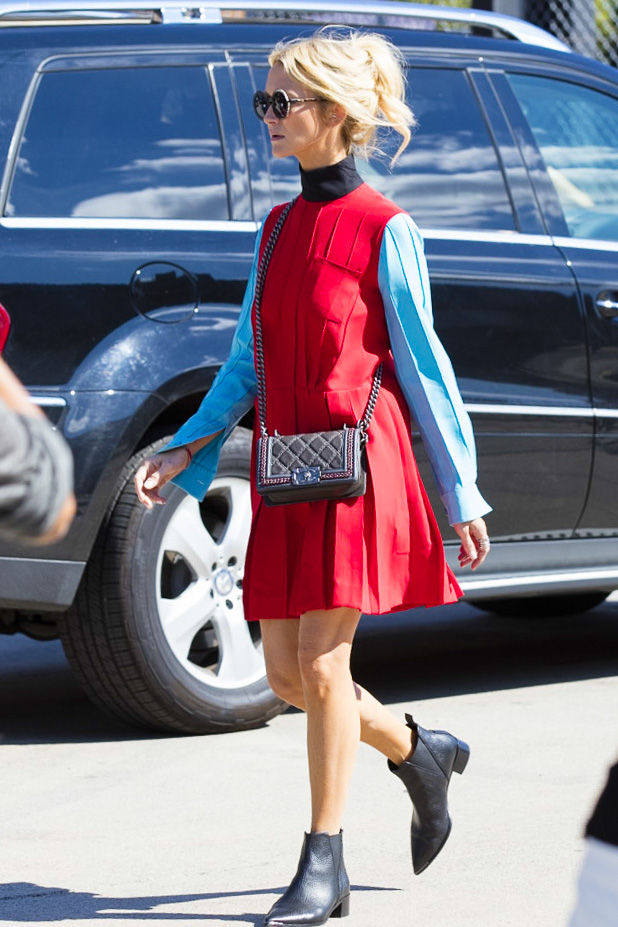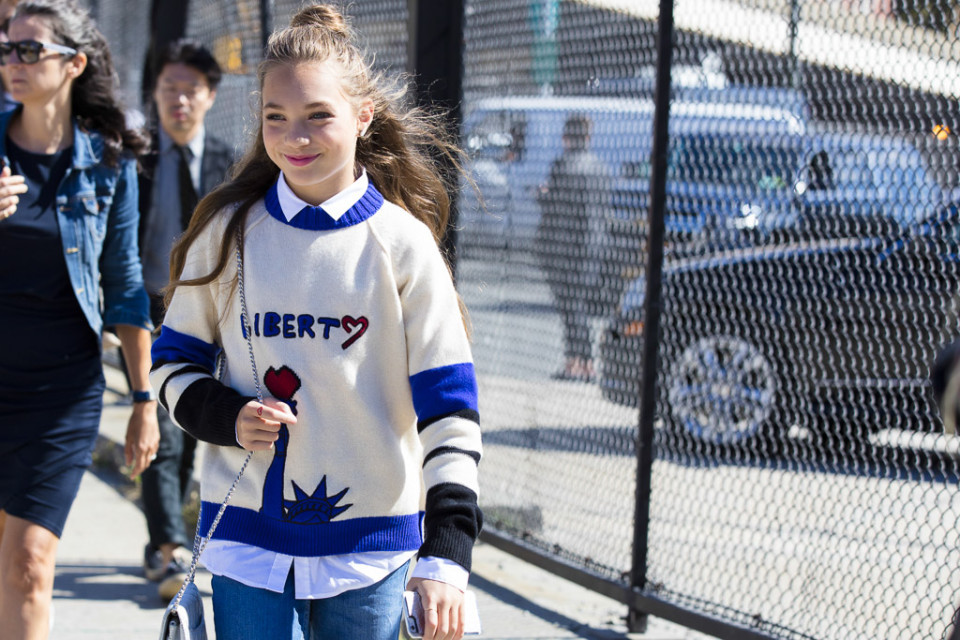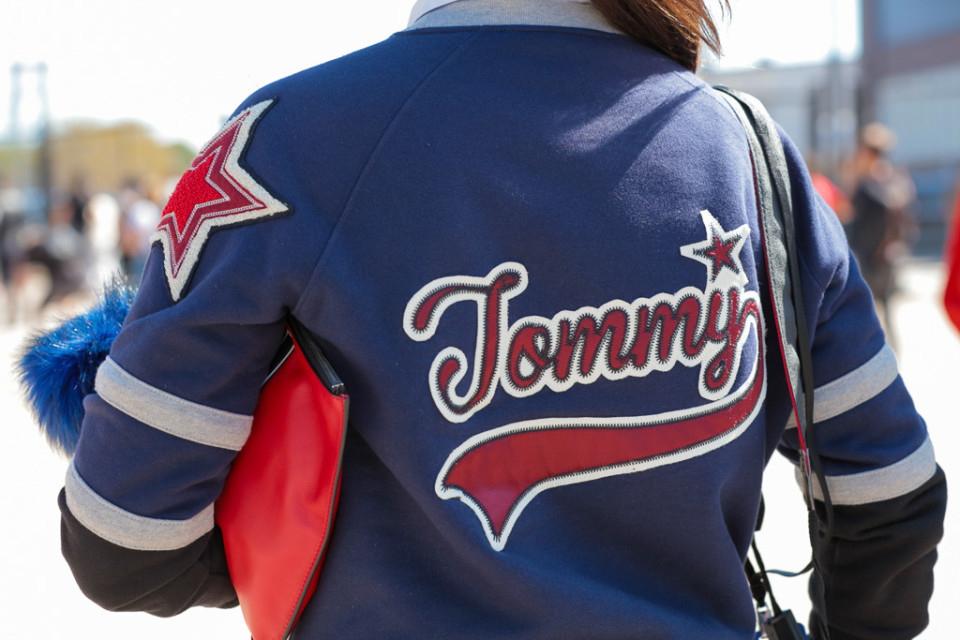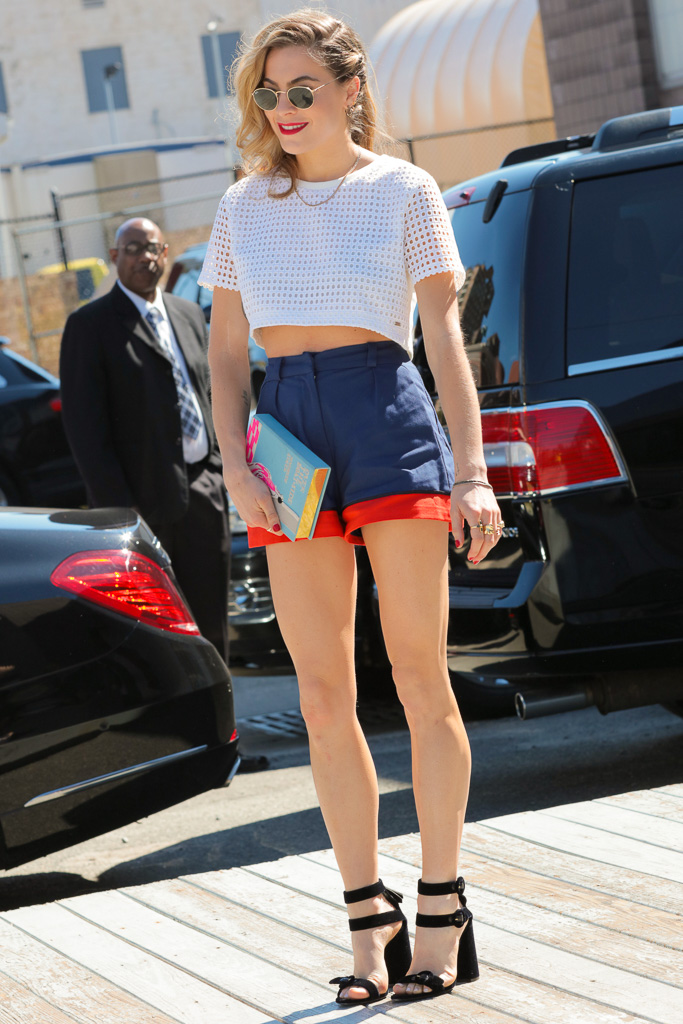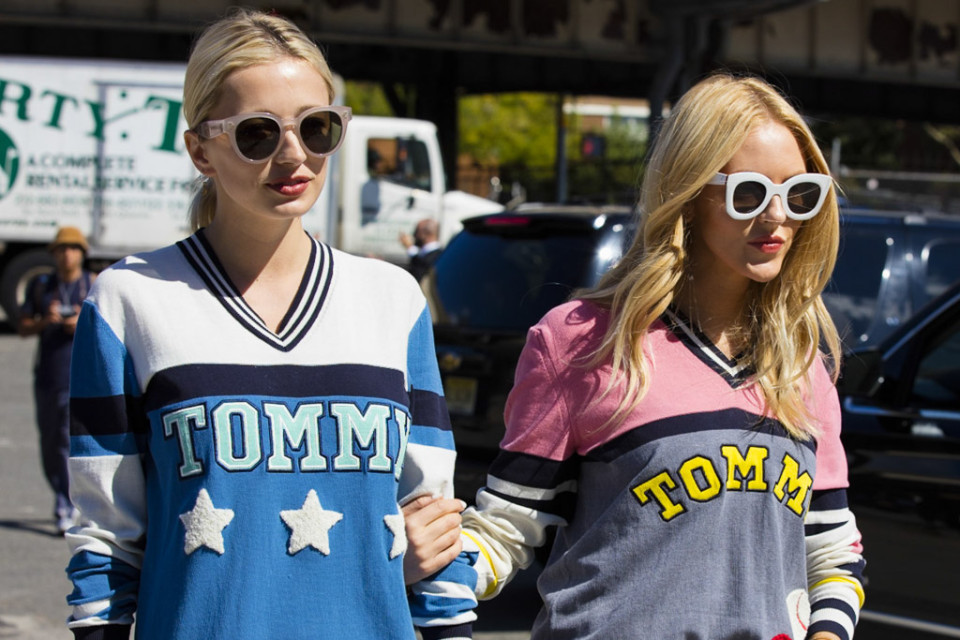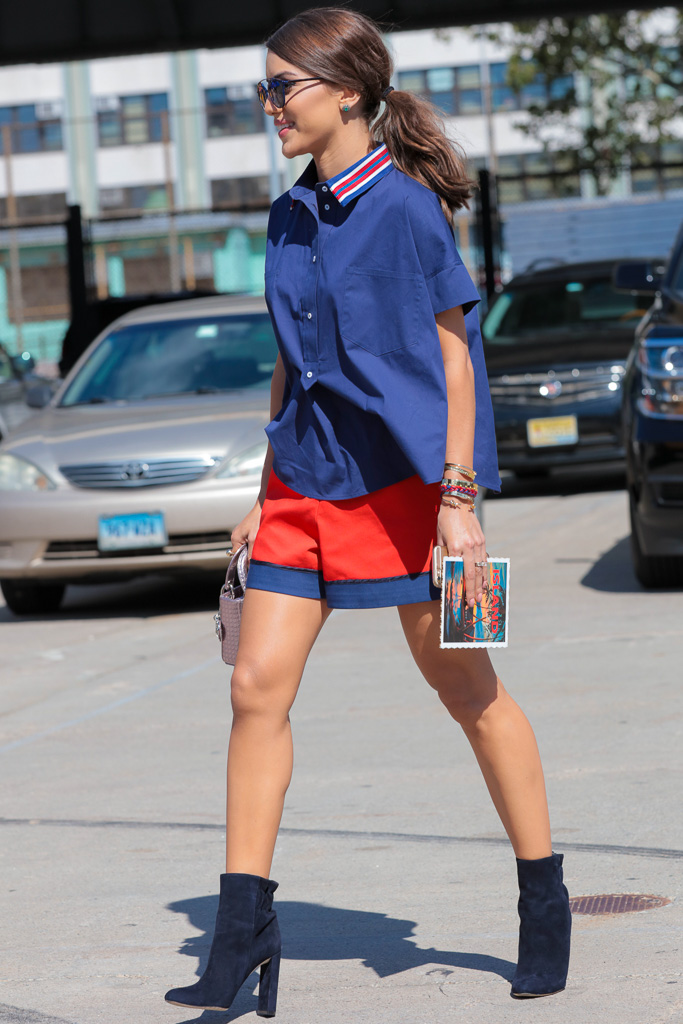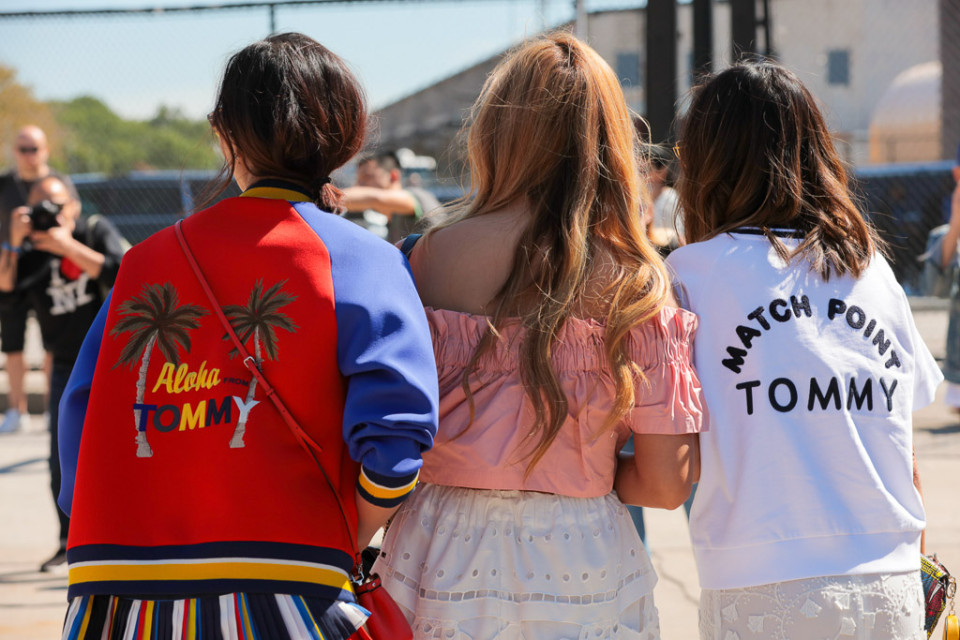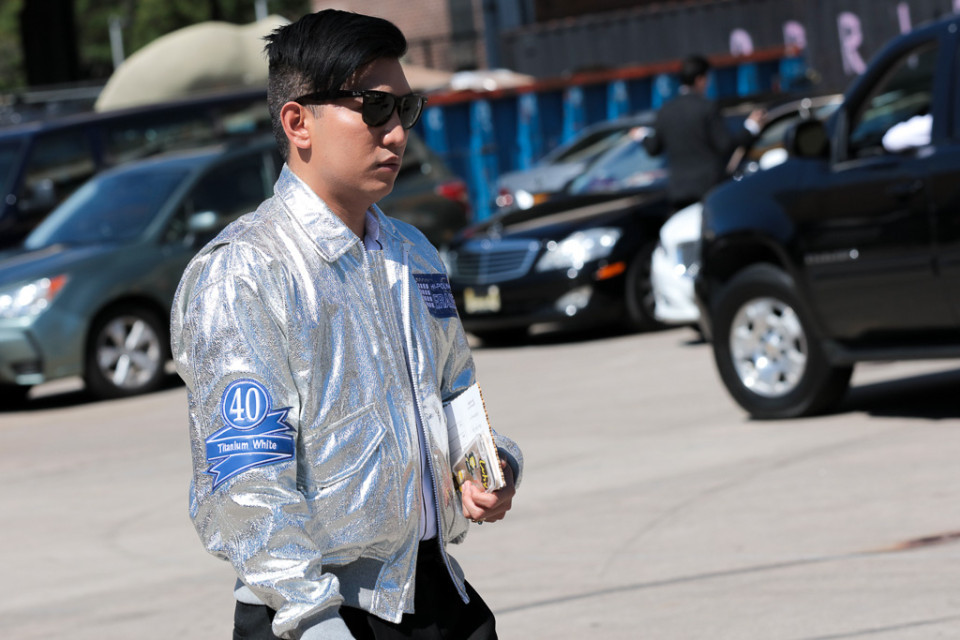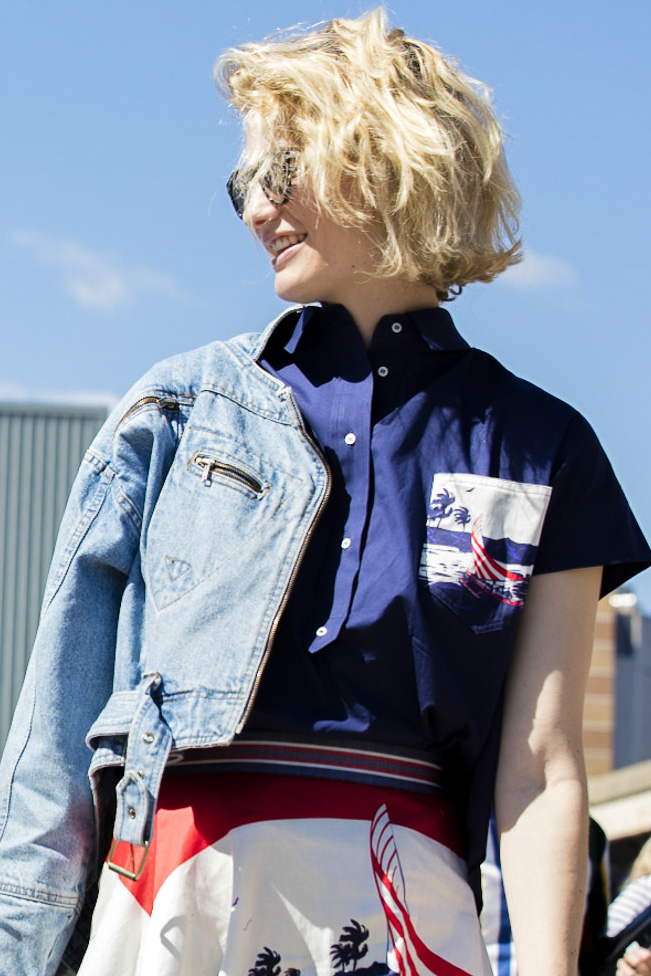 Playful Prints & Shapes
Have fun with fashion this Fall! While it's easy to reach for richer tones and simple shapes in the colder months (and don't get me wrong, I love those too), it's nice to add a playful shape or print to brighten up a dreary day.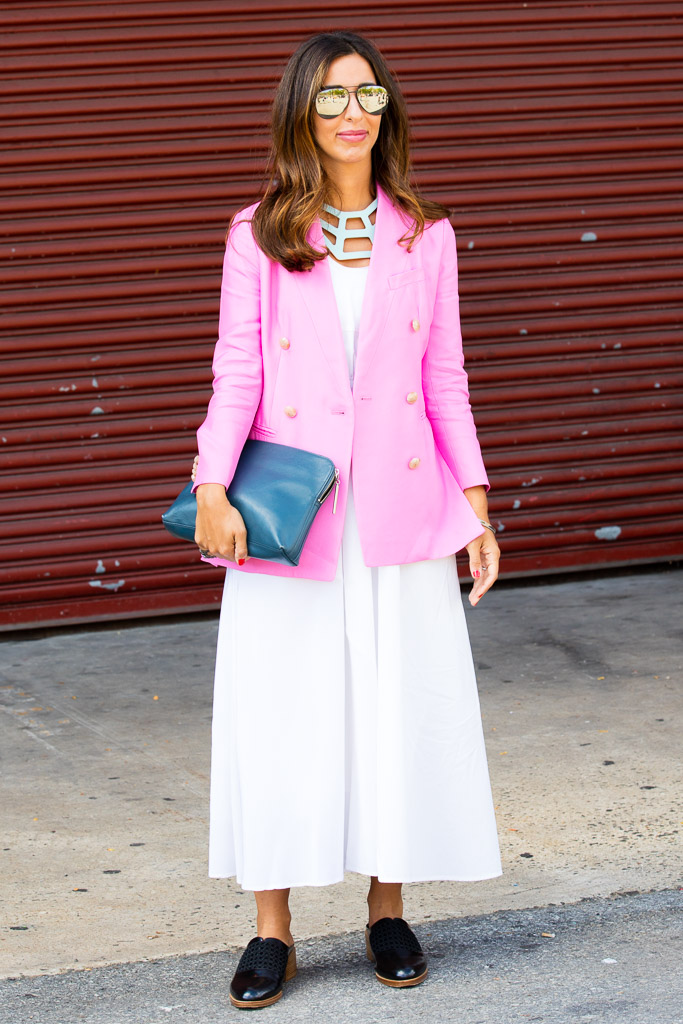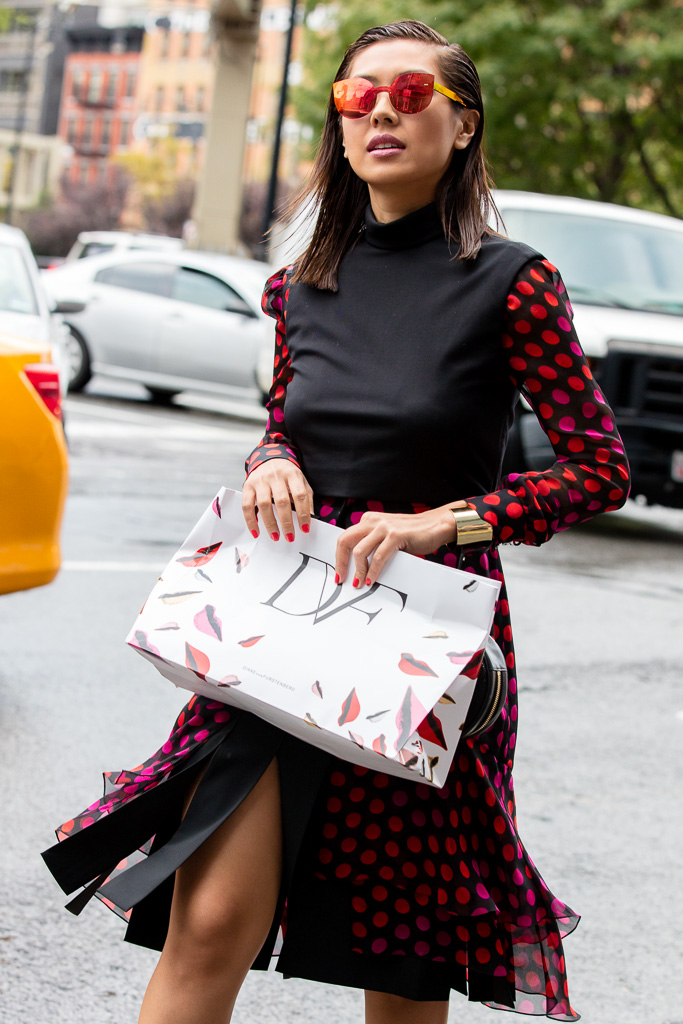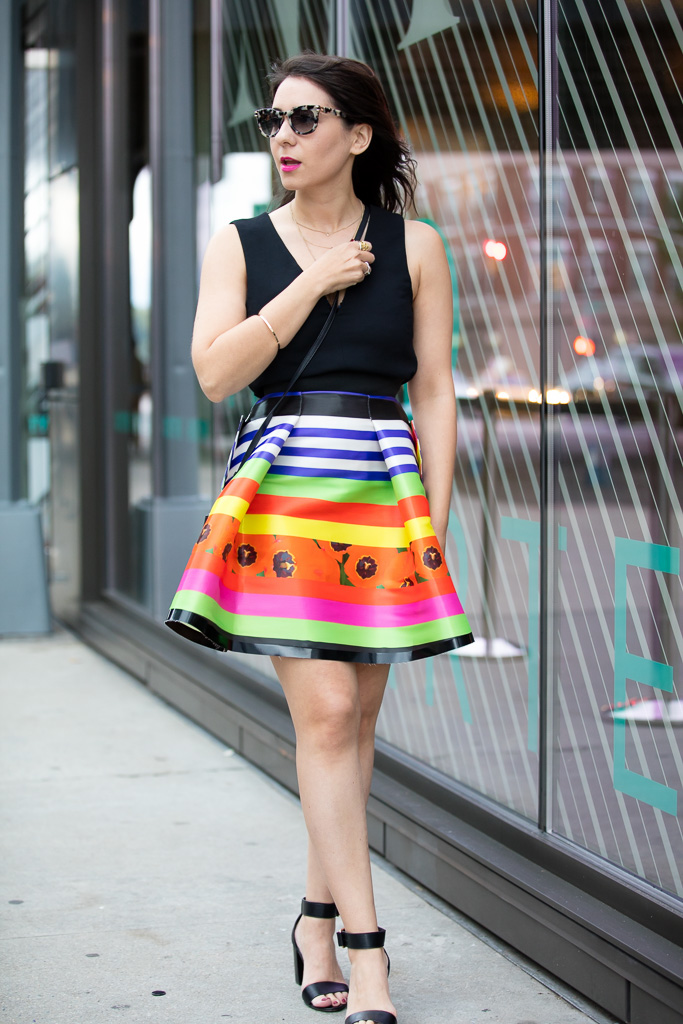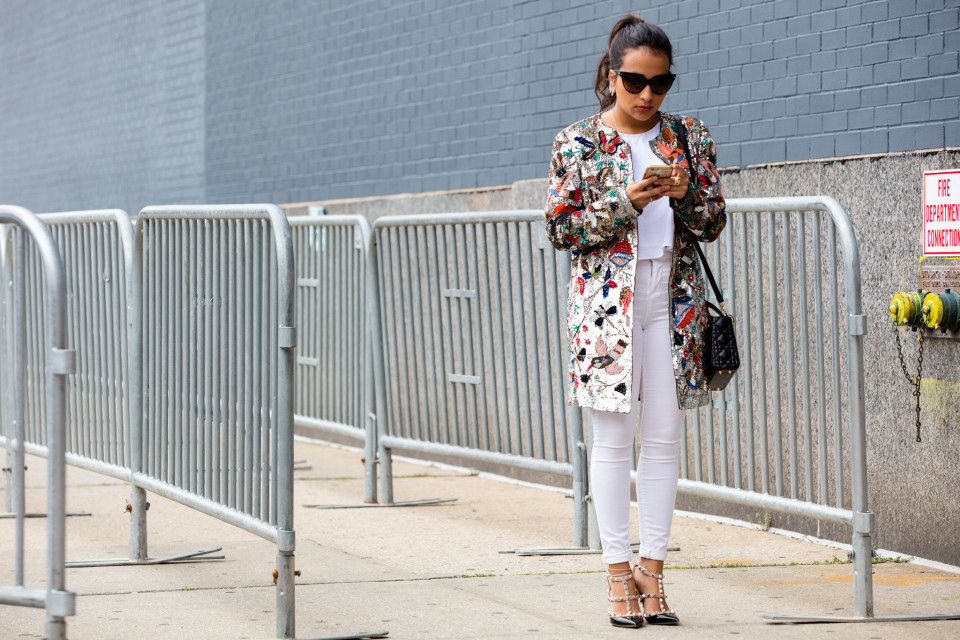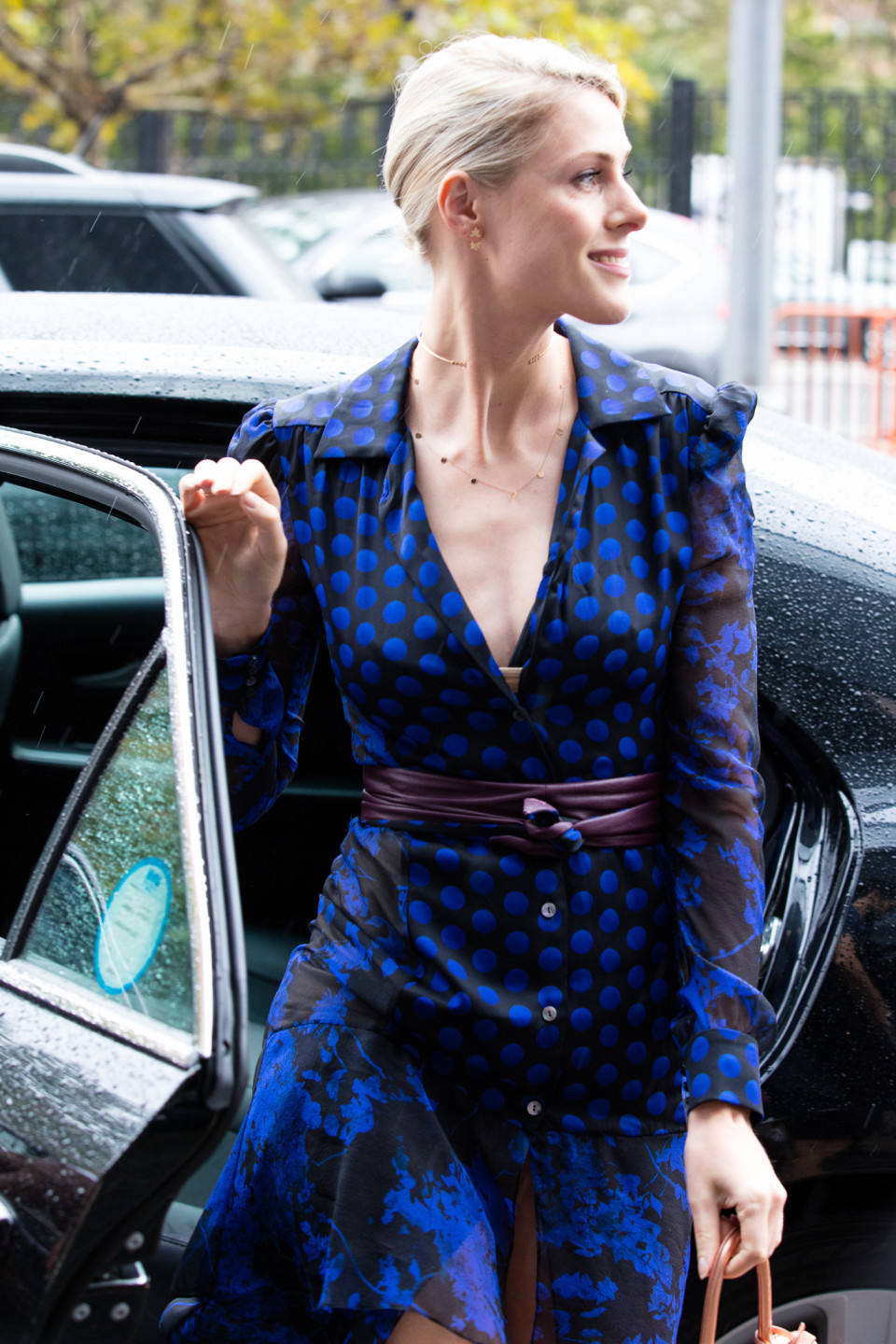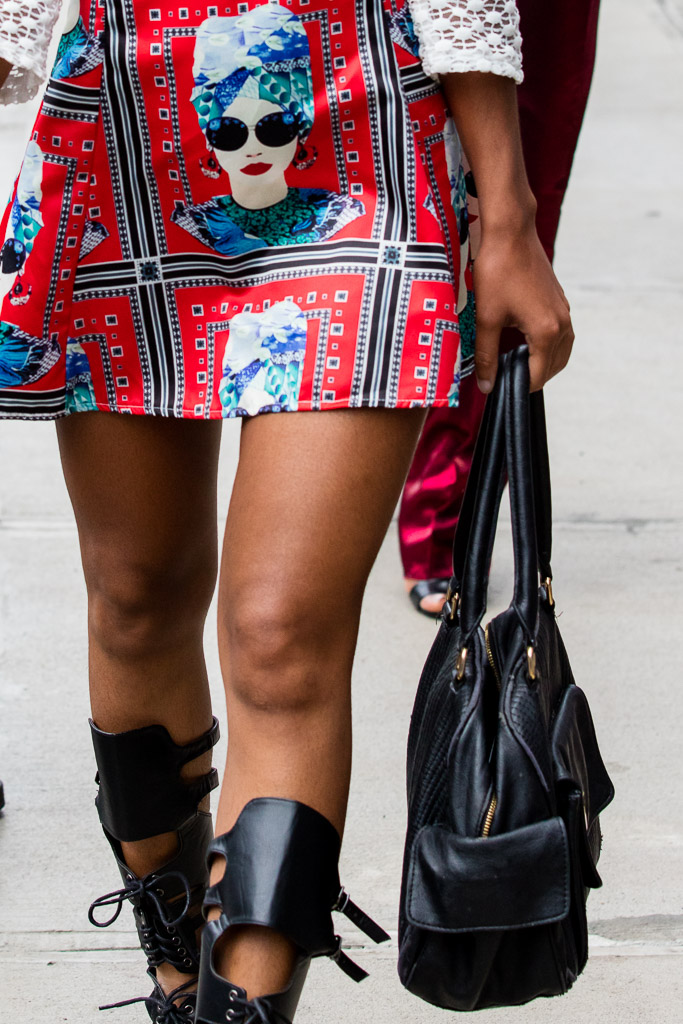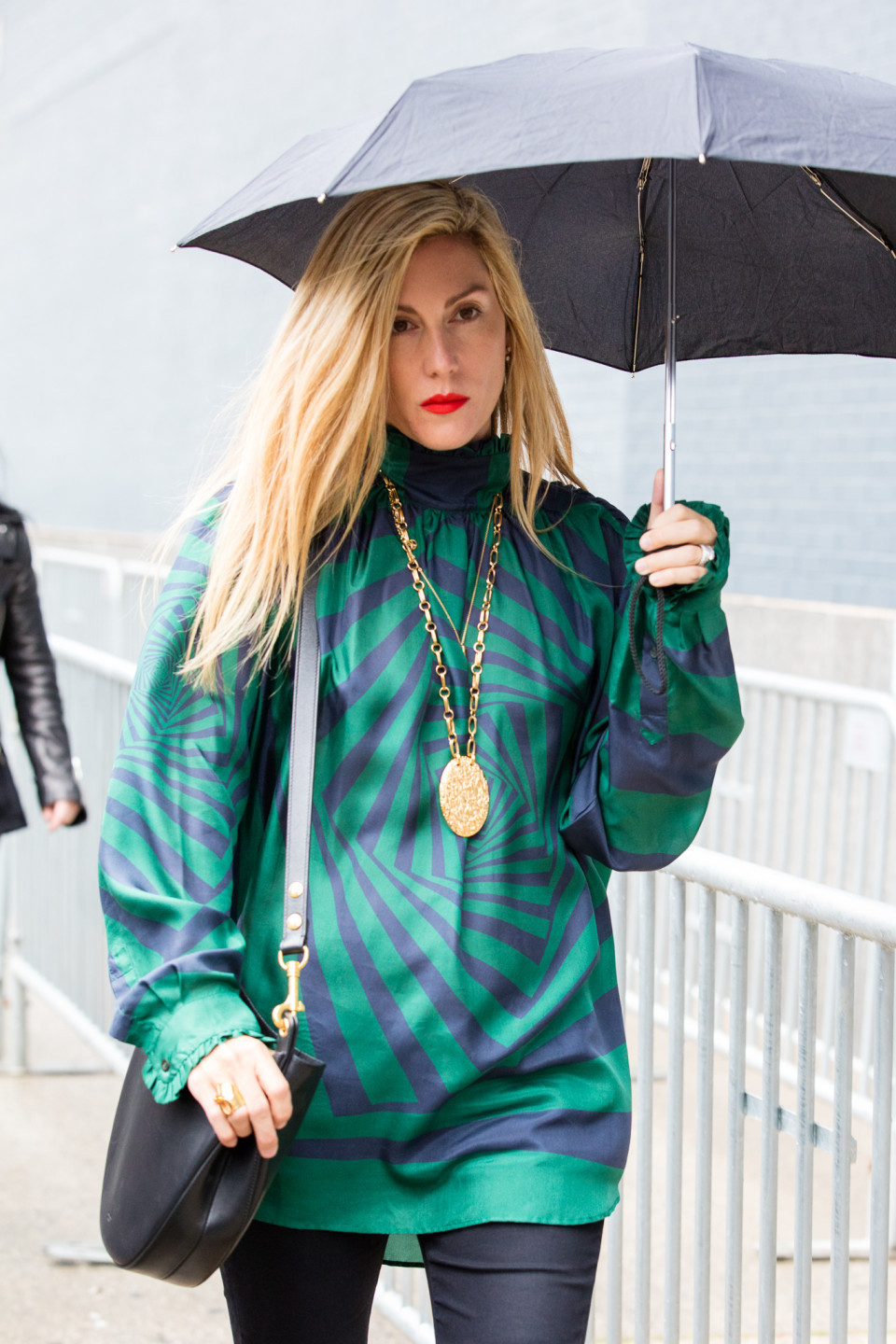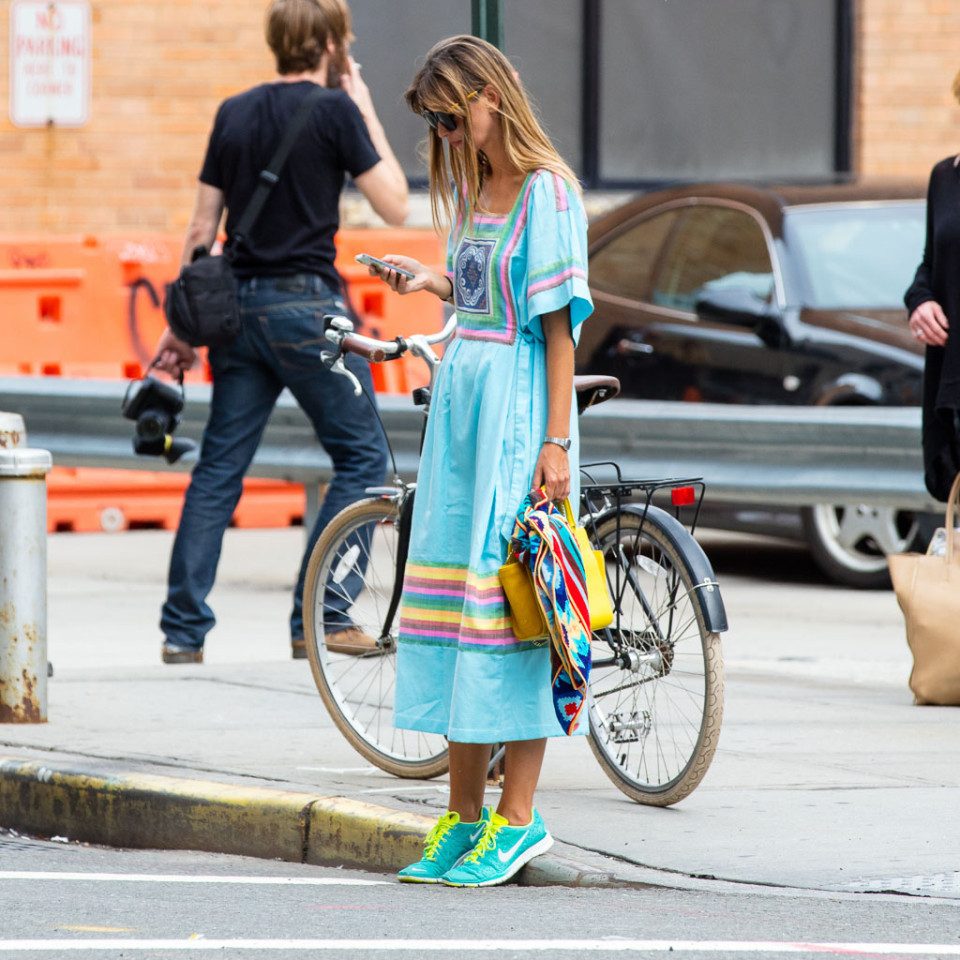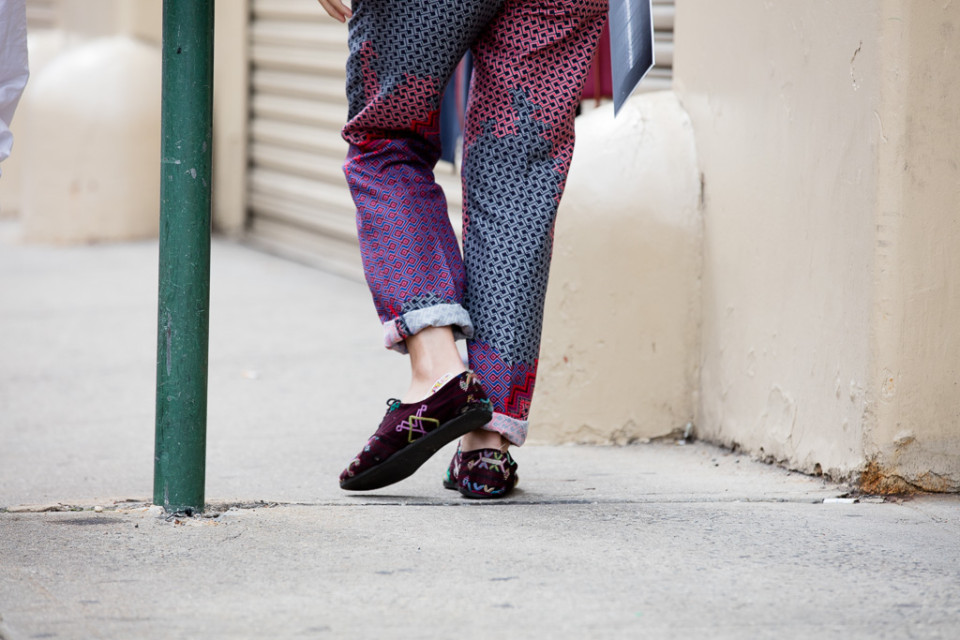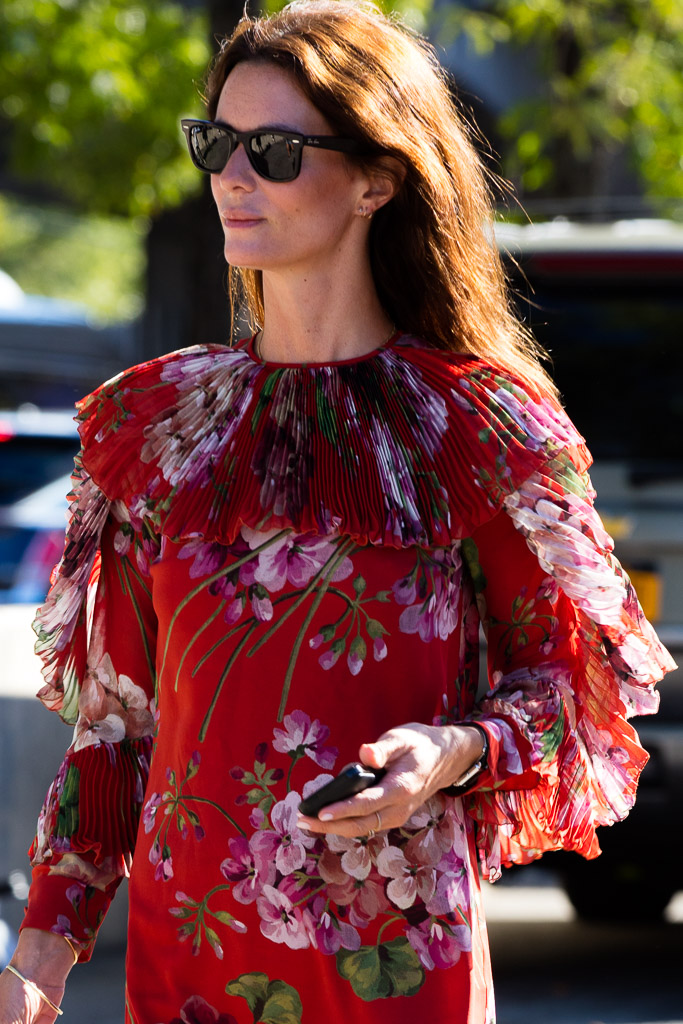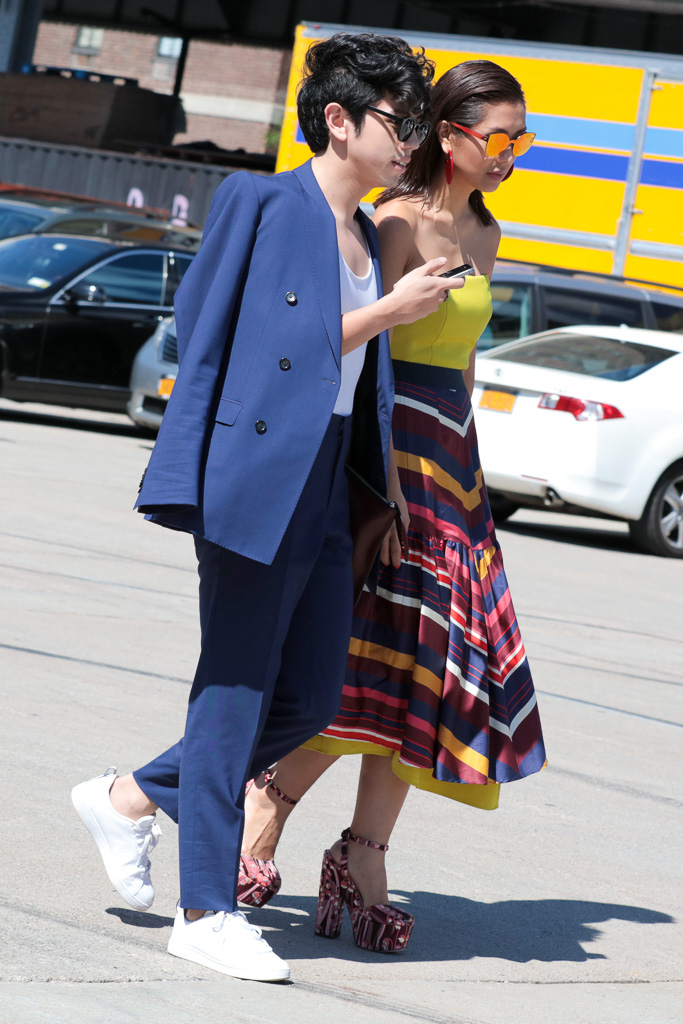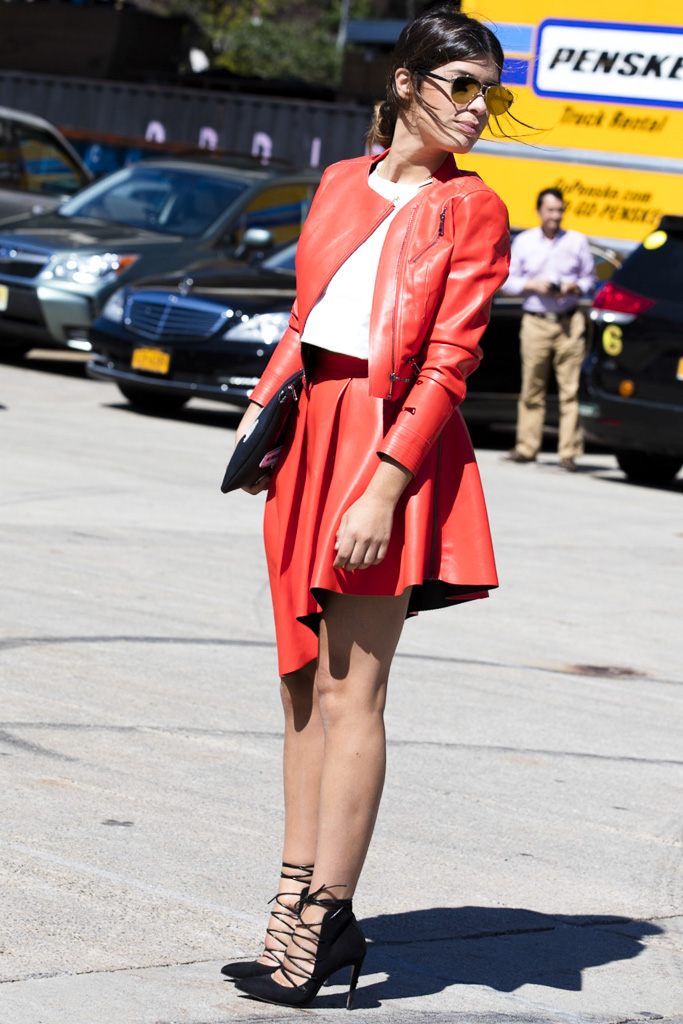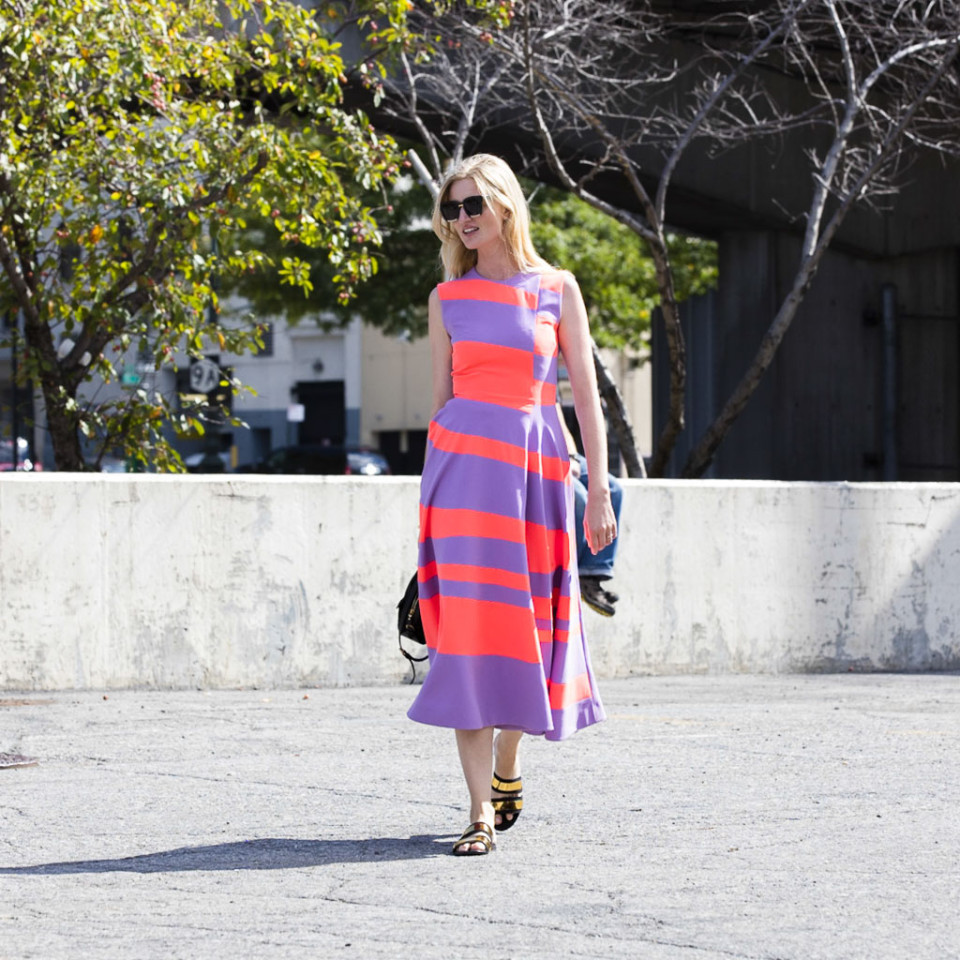 The Faux Pom-Pom
Yes! This trend is SO fun. We spotted them attached to clutches, purses, and my friend just showed me the cutest iteration on a skirt! The chicest of the pom-poms were multi-coloured too.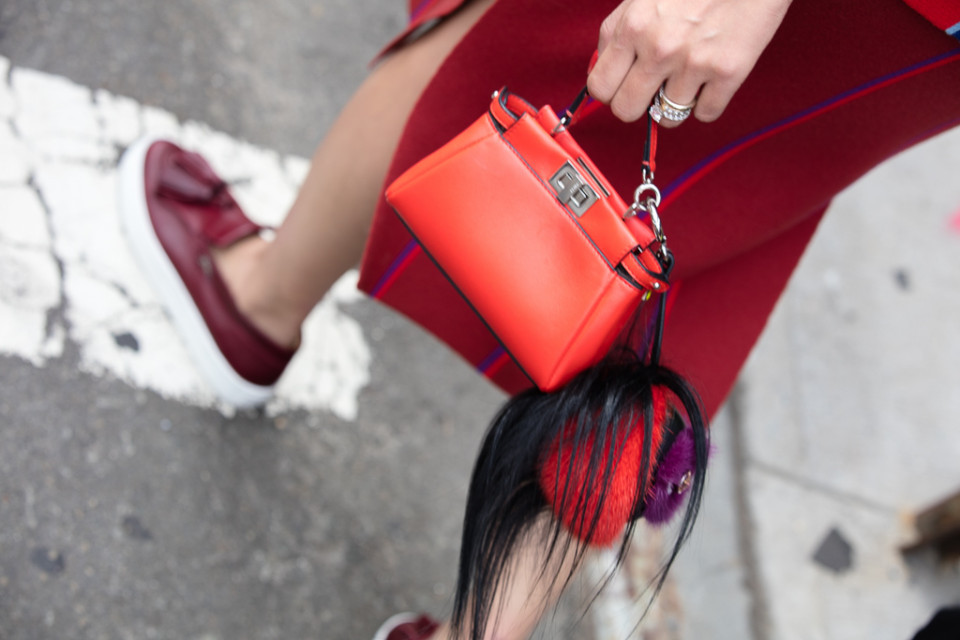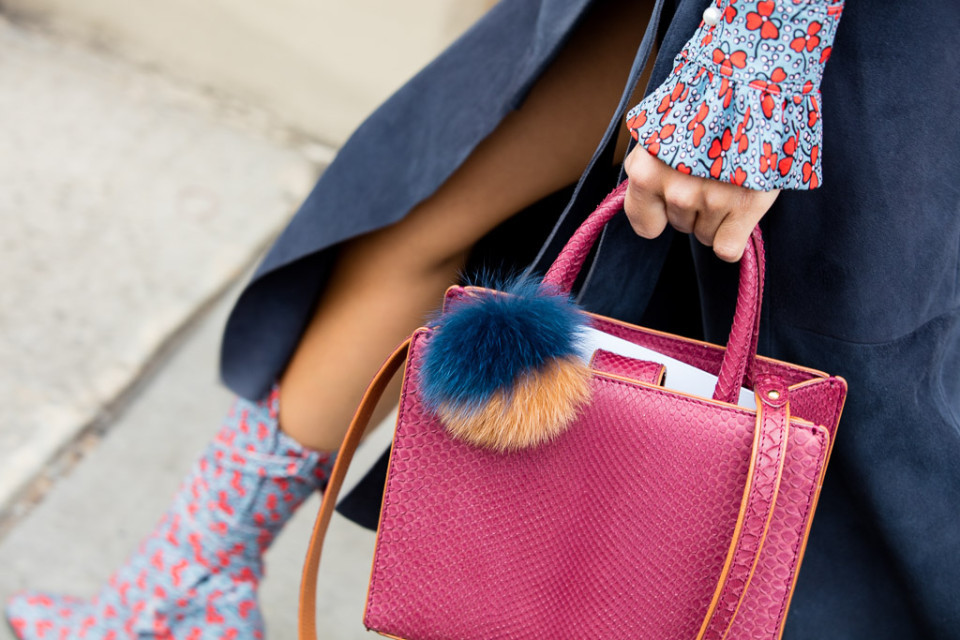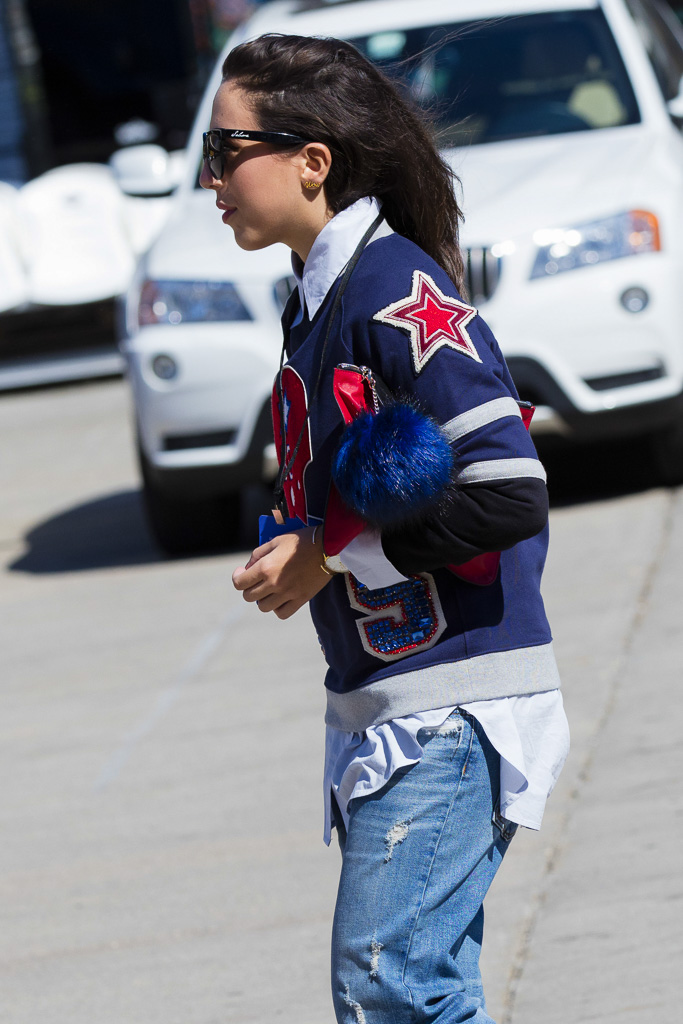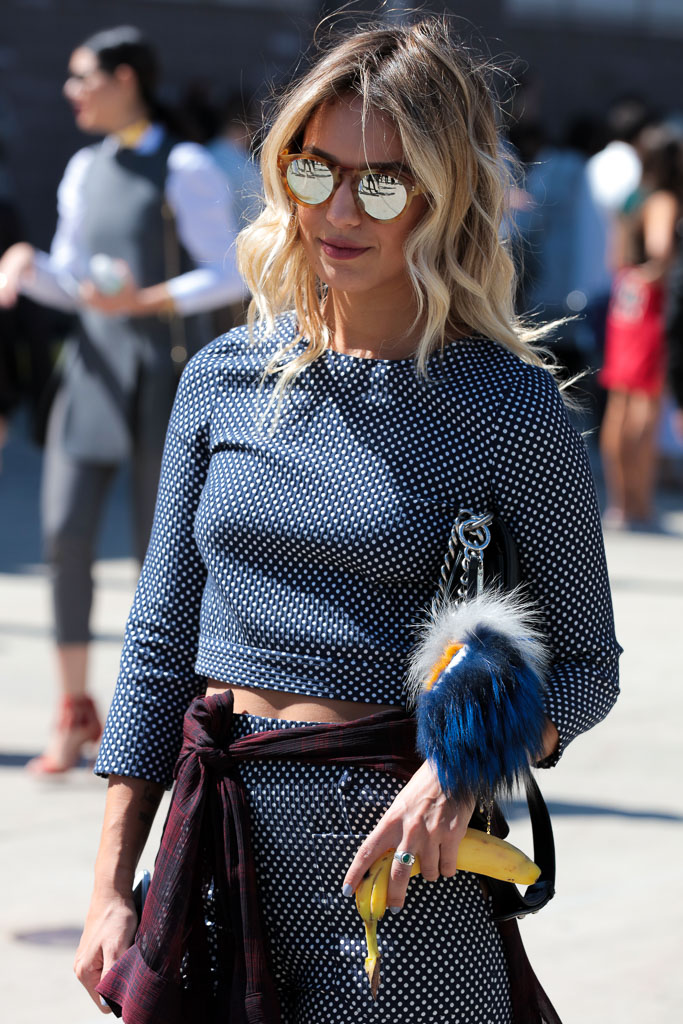 The Shoulder Drape
The shoulder drape is the perfect way to welcome Fall without fully committing to the colder weather yet. We still have some time, ladies!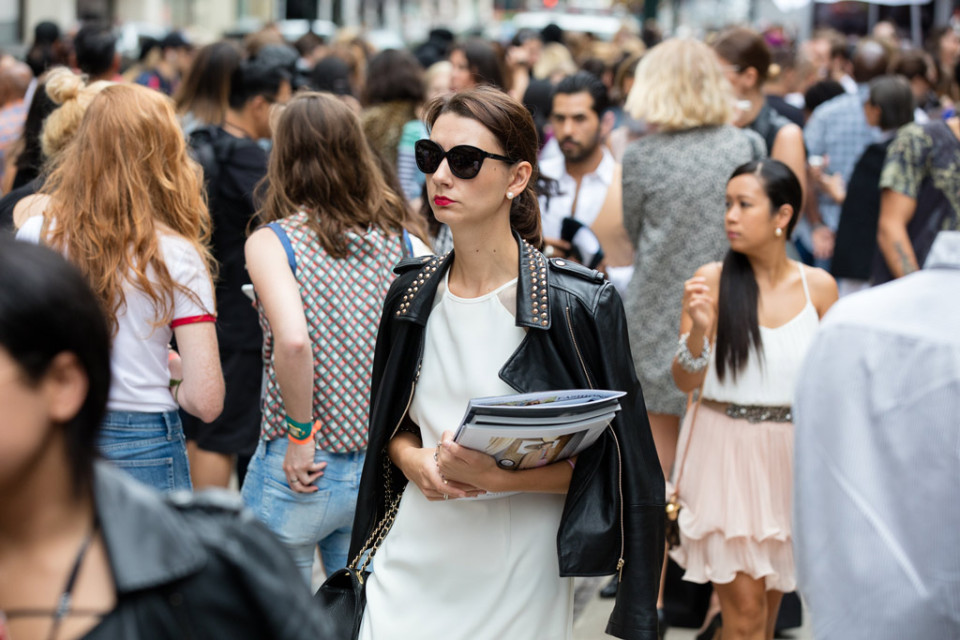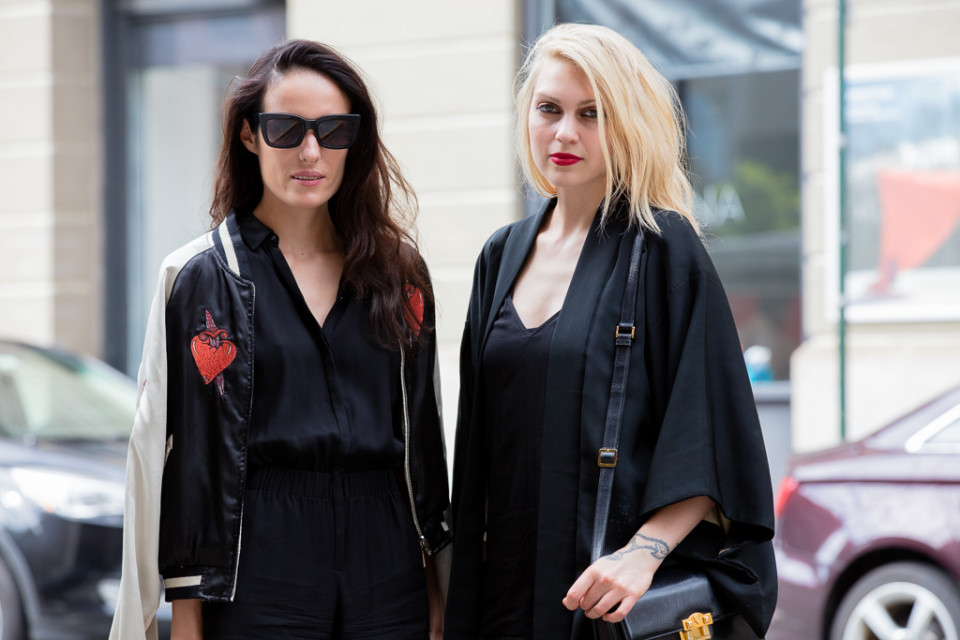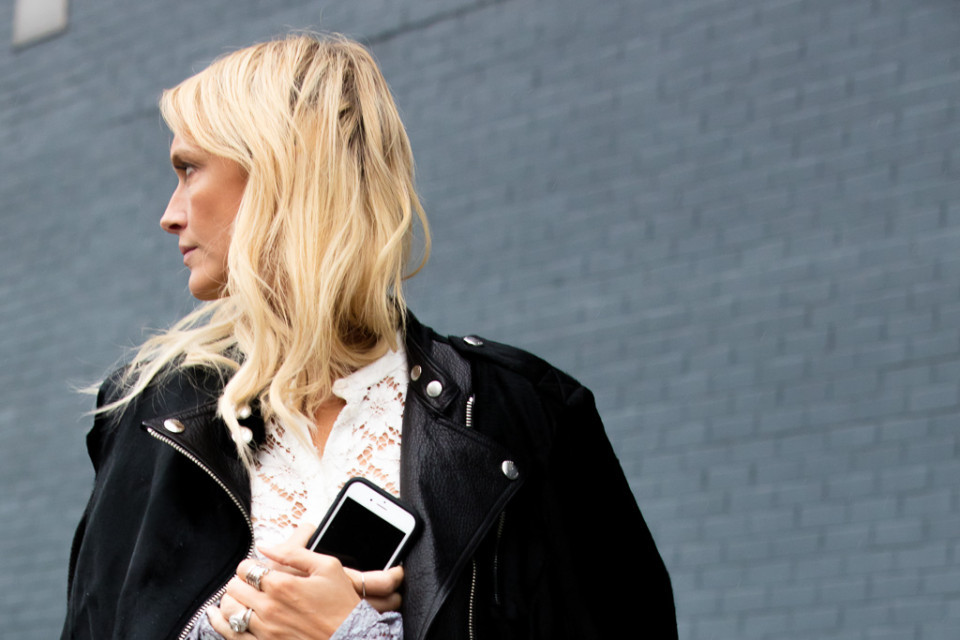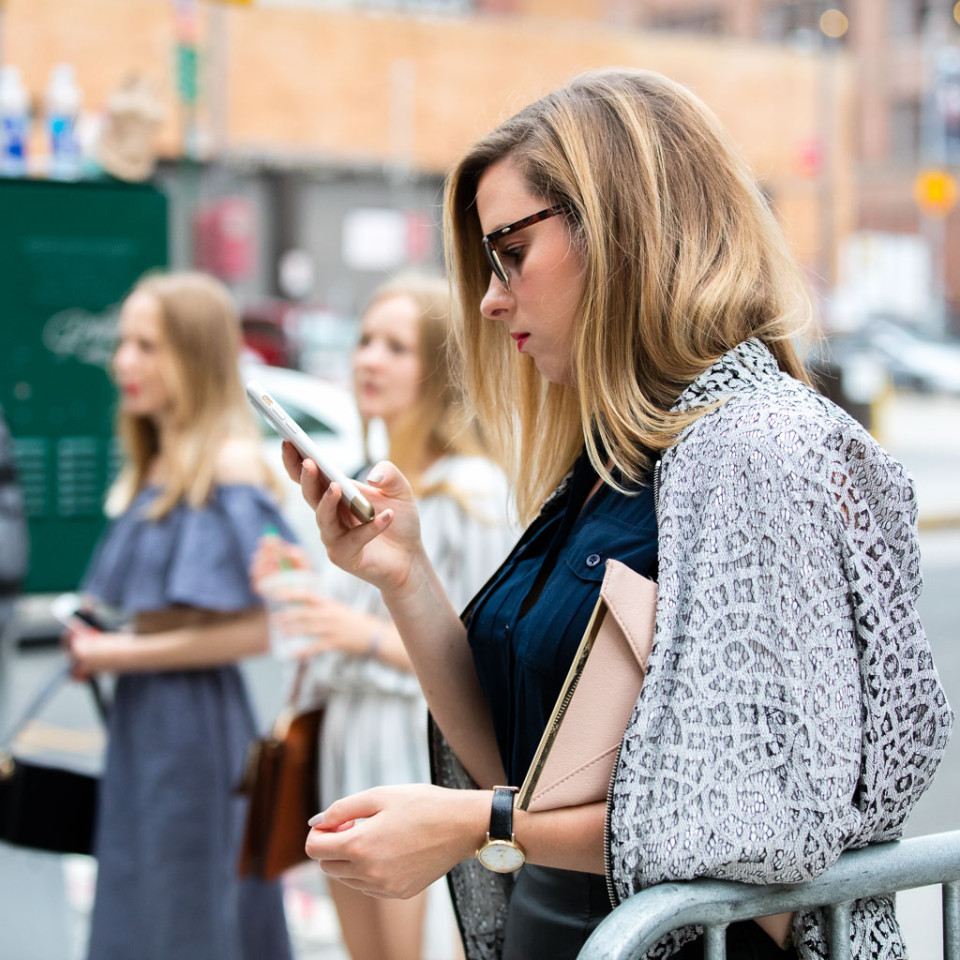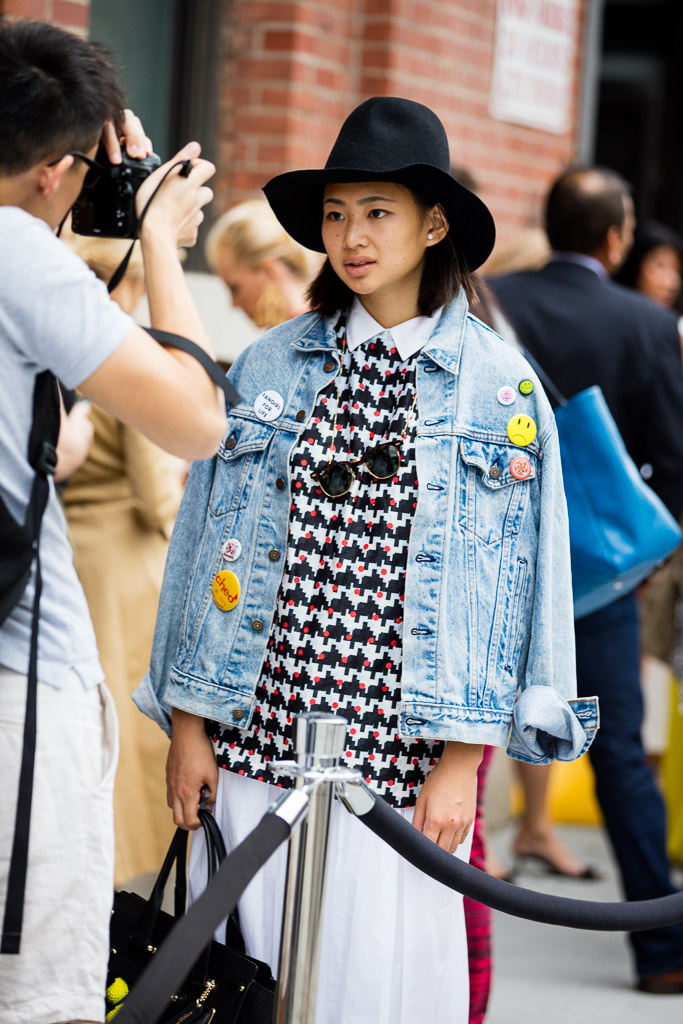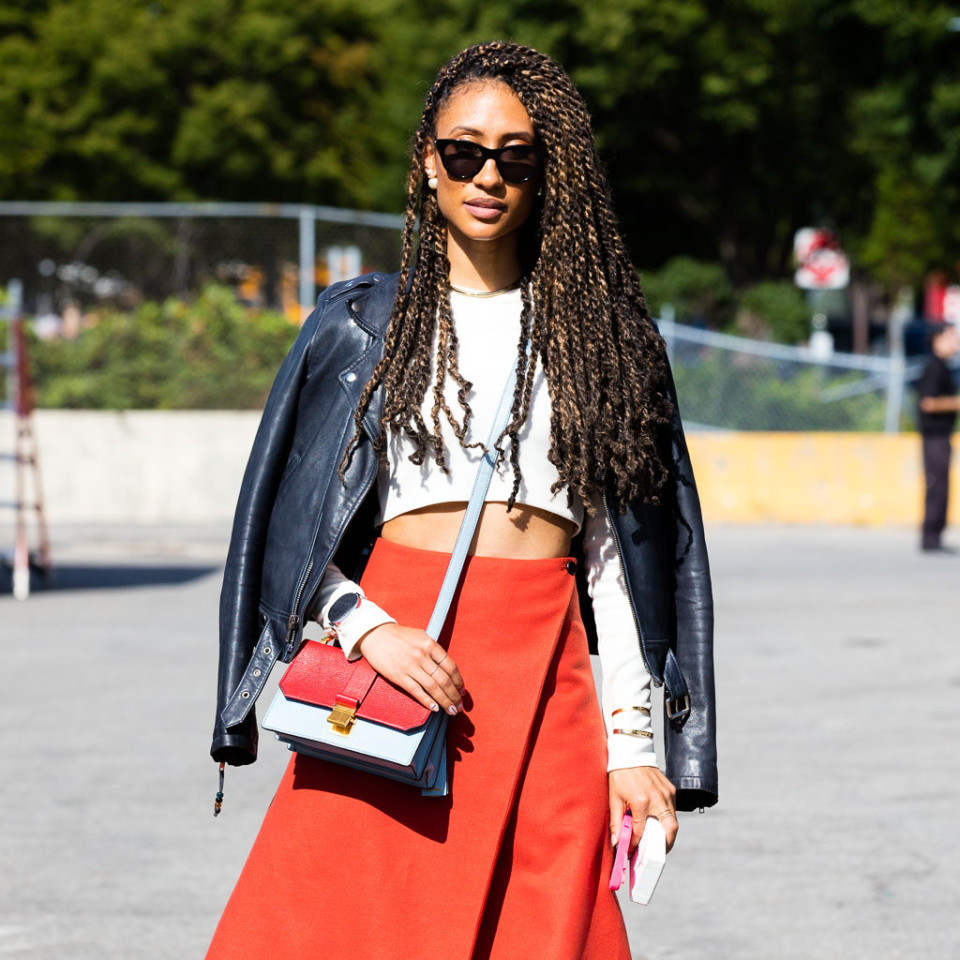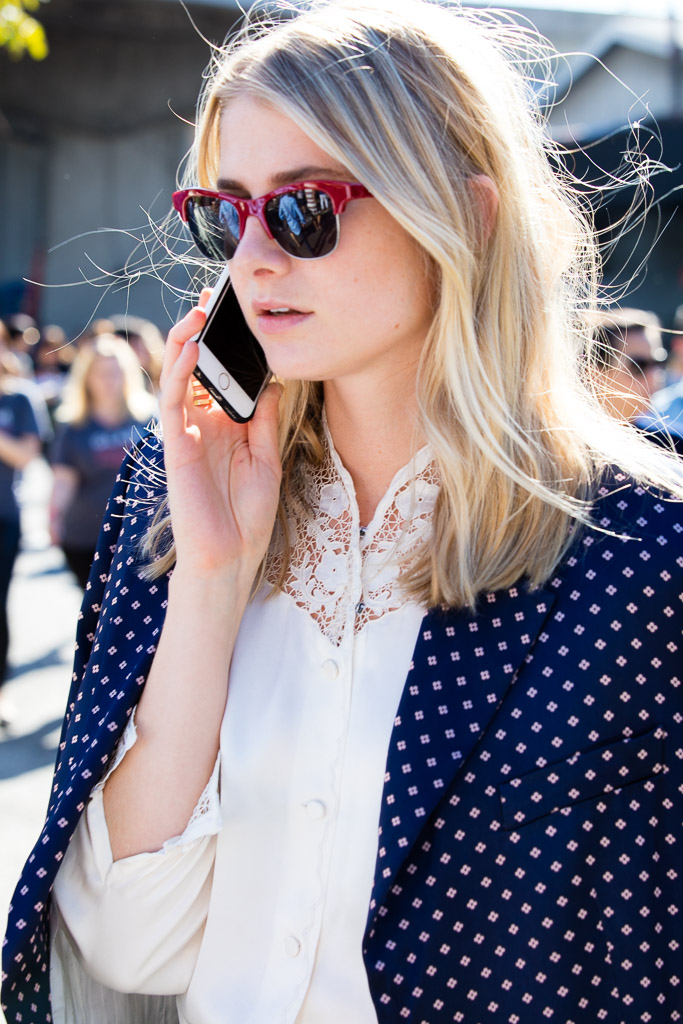 Any other trends you're dying to try out this Fall? Let me know in the comments!