*head to toe on Sanda: Goodwill thrifted (no brand) coat, Gucci Disco bag , Junya Watanabe Comme des Garcon skirt, CDG Play tee, Nike Air Max Sneakers, Nordstrom socks (all from Nordstrom except for the thrifted coat).
Sanda Belaire is one of the most stylish ladies I've had the pleasure of meeting in Vancouver. I met her at the Nordstrom x Nike pop in event and I knew immediately I had to photograph her. On her most recent trip to Vancouver, I had the opportunity to snap some pics and get the insider scoop on her street style. Check it out!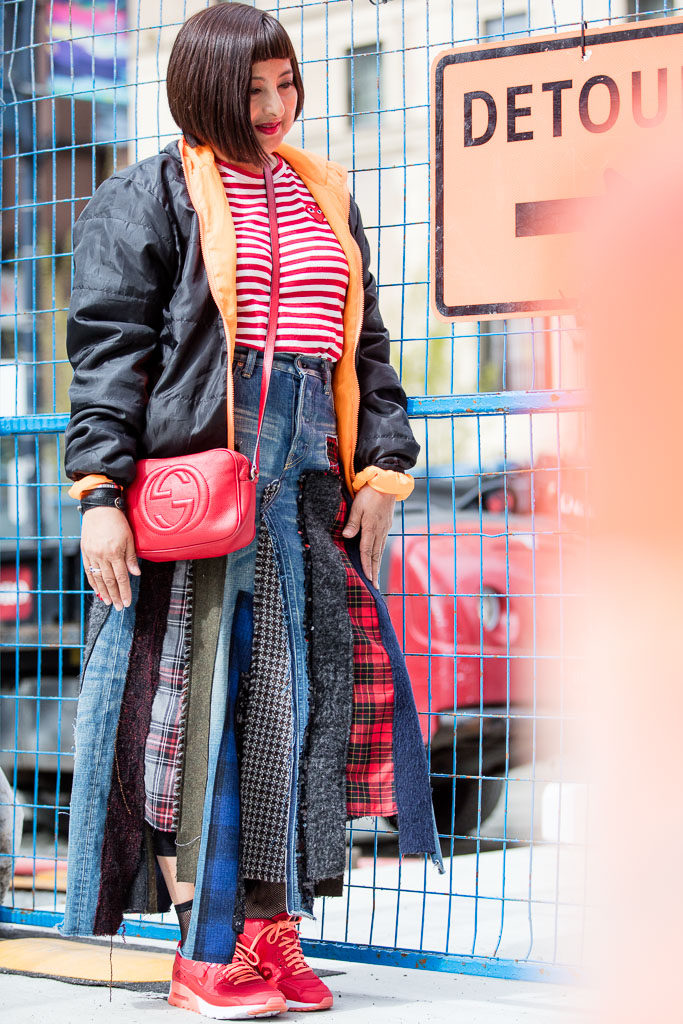 What's your role at Nordstrom and how does your job there play into your style?
I'm the Creative Projects National Merchandiser so I travel to 8 different Nordstrom stores in the US & Canada merchandising and supporting our Pop In at Nordstrom and Nordstrom x Nike shops. It's a dream role where I get to work with the best product, new designers and a team of inspirational, hard working people. Our Pop In shops change every six weeks so I am always learning something new! I also try to incorporate Nike into each outfit, by wearing Nike sneakers or using the swoosh as an accessory to an outfit. Nike is not just for working out but can be mixed with other designers to be part of a compelling outfit. That is what NxN shop is all about!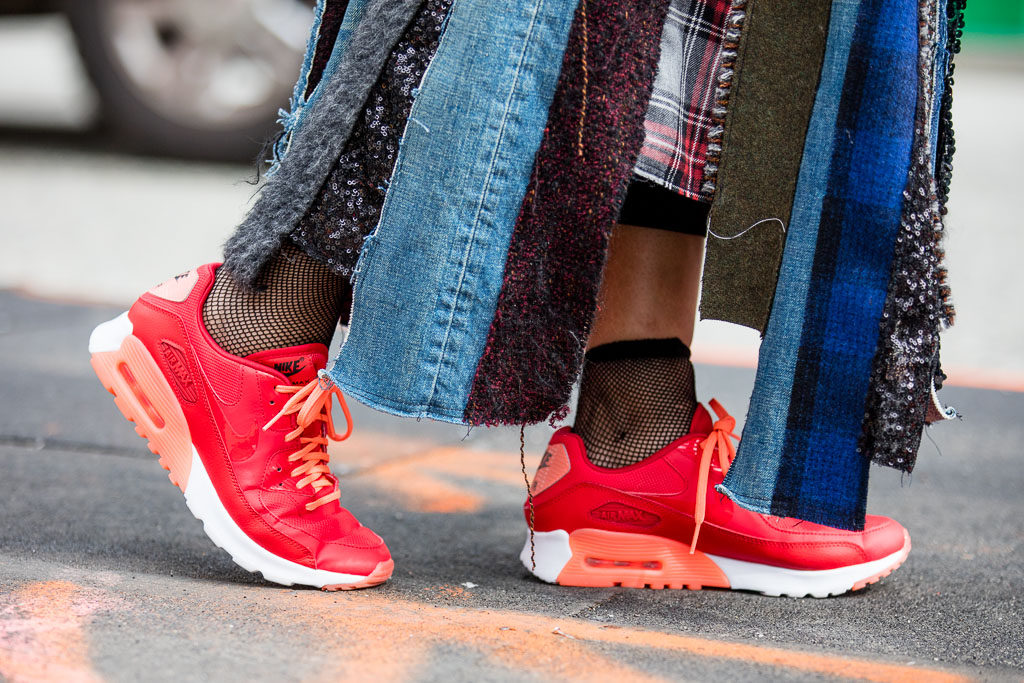 Do any of the pieces you are wearing today have a story?
My black and safety orange coat was a $ 5.99 find from the men's section at the Seattle Goodwill. I love the treasure hunt of thrifting and vintage shopping- you never know what you will find.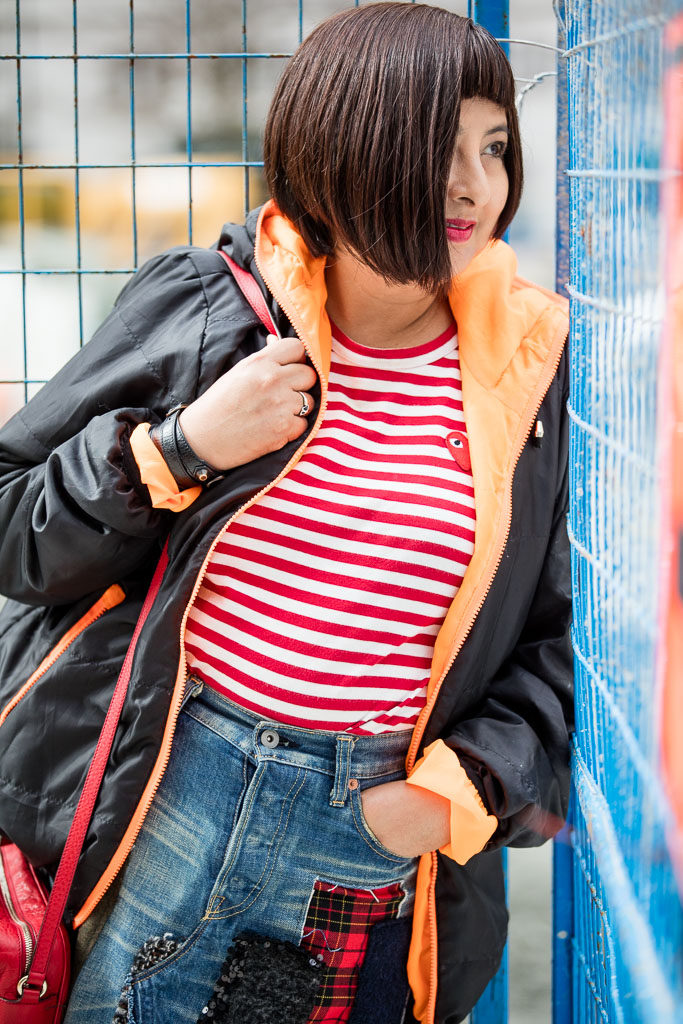 What inspired your outfit when you got dressed this morning?
Vancouver has an incredible fashion-forward customer. I packed my Junya Watanabe Comme des Garcon denim patchwork skirt because I knew the Vancouver Nordstrom team and customers would appreciate it! It's such a crazy piece with tweed, sequins, wool strips all sewn onto denim. The TSA agent at the airport in Seattle asked me "What is wrong with your skirt, is it suppose to be like that? " but a customer asked me later as I was in our Kfashion Pop In, "Is that current season Junya?". There is an obvious love and appreciation for fashion, design and art in Vancouver. The international diversity of the city translates into a global awareness and acceptance for unique style as well as being unafraid to take fashion risks. Vancouver has the best people watching and best dressed team! I am always inspired each time I come up here!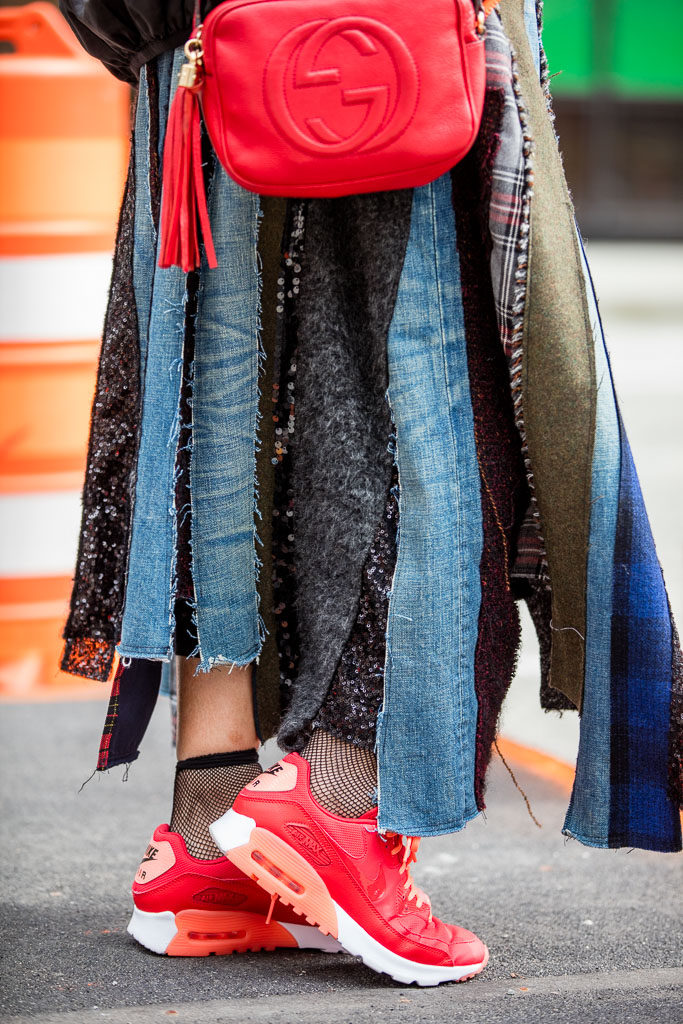 How would you describe your style?
A mash up. I'm a Gemini and it shows in my style. I love a high/low look mixing Topshop with designer and throwing on Nikes. I also like the juxtaposition of casual/dressy by wearing a Nike hoody and a metallic skirt. I appreciate a good pattern mix but could also wear all black everyday. The older I get, its about being comfortable too, not just in your own skin by not caring what people think about your outfit, but thankfully with athluxury (throwing designer with athletic wear), there's nothing more comfortable than an oversized hoody, a loose dress and sneakers!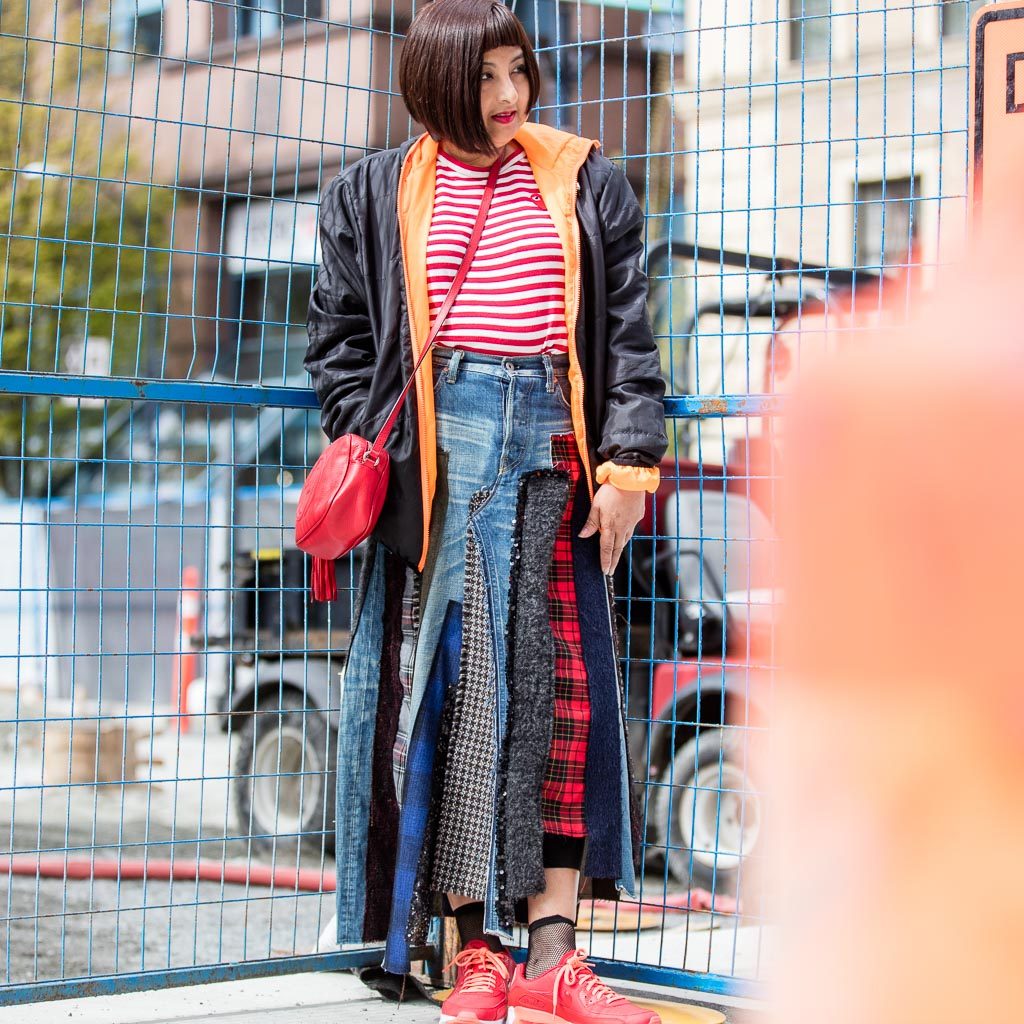 What's a pro street style tip you can offer?
Wear one statement piece and have the full confidence to own it (an amazing jacket over jeans and a tee, for example). Great style does not have to be expensive, just unique and polished. A brilliant smile is the ultimate accessory!
Check out more of Sanda's 'athluxury' style here!