I don't know about you guys but it literally looks like Alicia is stopping traffic in these photos! Ok, wait. She is. And that's precisely how we got the shot. These photos were snapped in five minutes flat and I honestly couldn't be happier with them. Normally Alicia's photo aesthetic is very feminine (which I love, by the way) but these are definitely on the edgier side.
It was such a pleasure to meet up and shoot with Alicia Fashionista. She is stunningly confident, feminine and fun, and when it comes to her blog, she has just the right amount of quirk and completely relatable rant to keep me coming back for another read.
*head to toe: Forever 21 dress, Front and Company denim vest, Le Chateau sunglasses, Miz Mooz booties, The Gap bag, Marc by Marc Jacobs watch.
Alicia Fashionista Dets //

• web: Alicia Fashionista
• instagram: @aliciafashionista
• facebook: Alicia Fashionista
• twitter: @604fashionista
Cop the look //

By the way, there's no real way to 'cop' these sunglasses, so just go buy them from Le Chateau!
Scroll down for more street style snaps!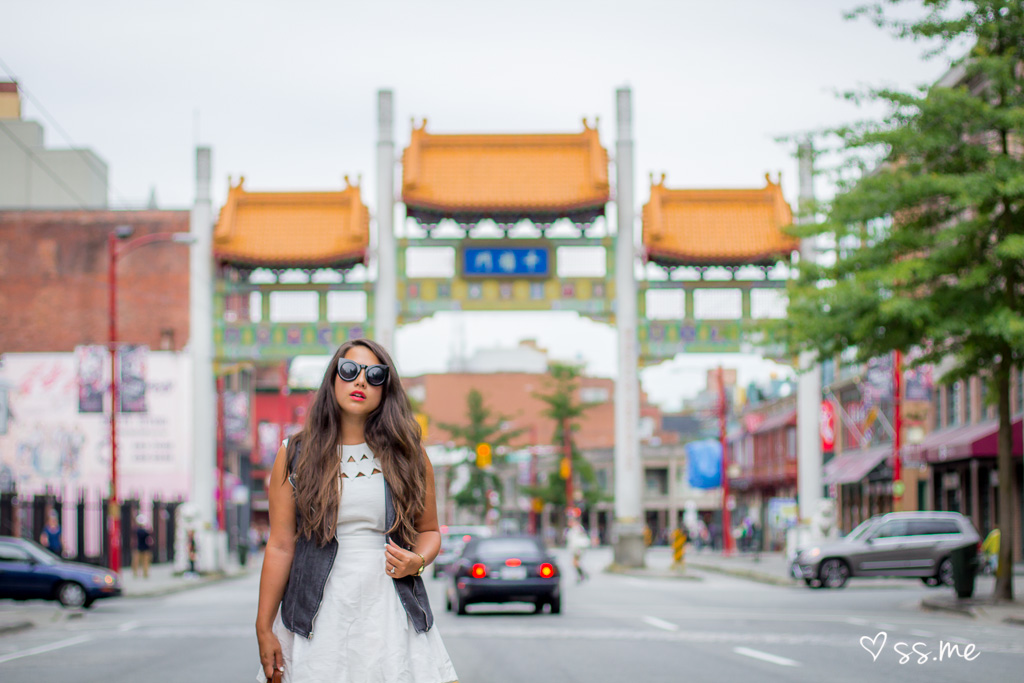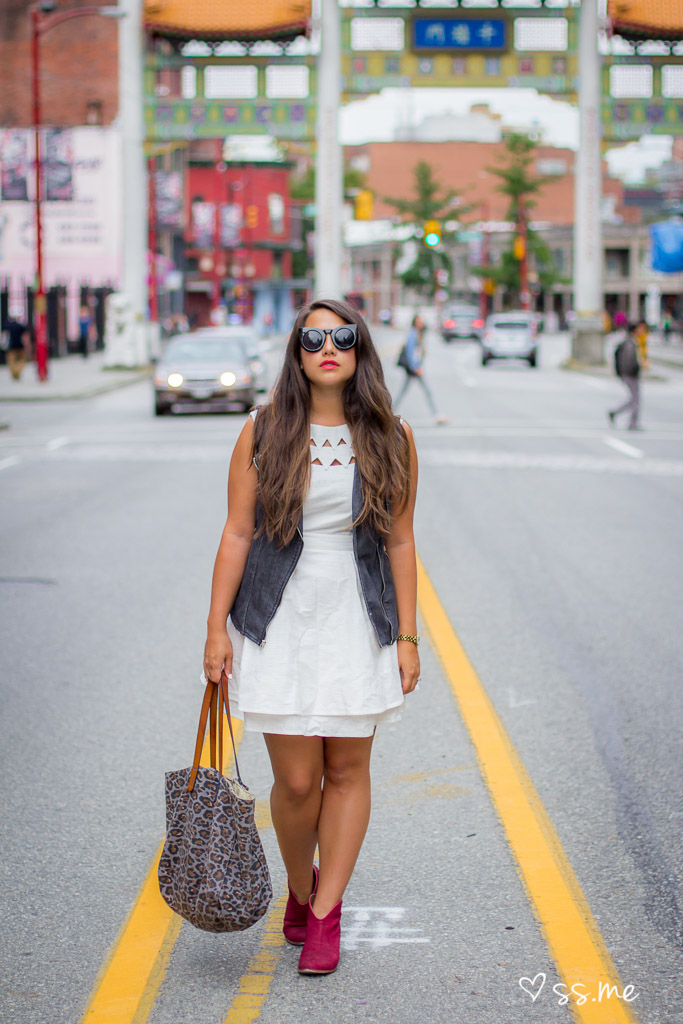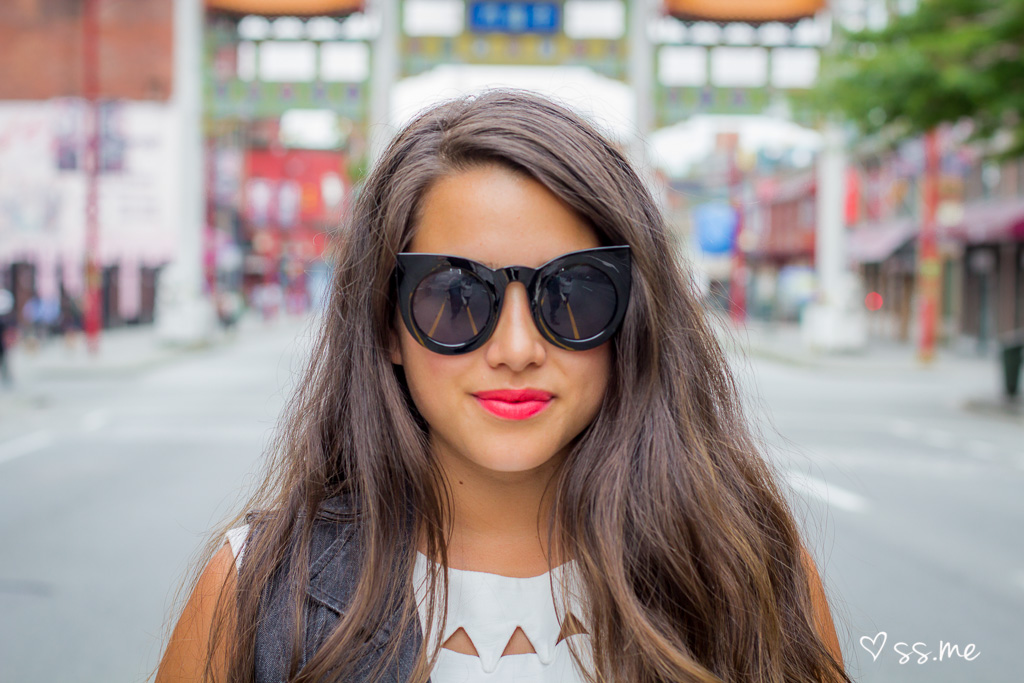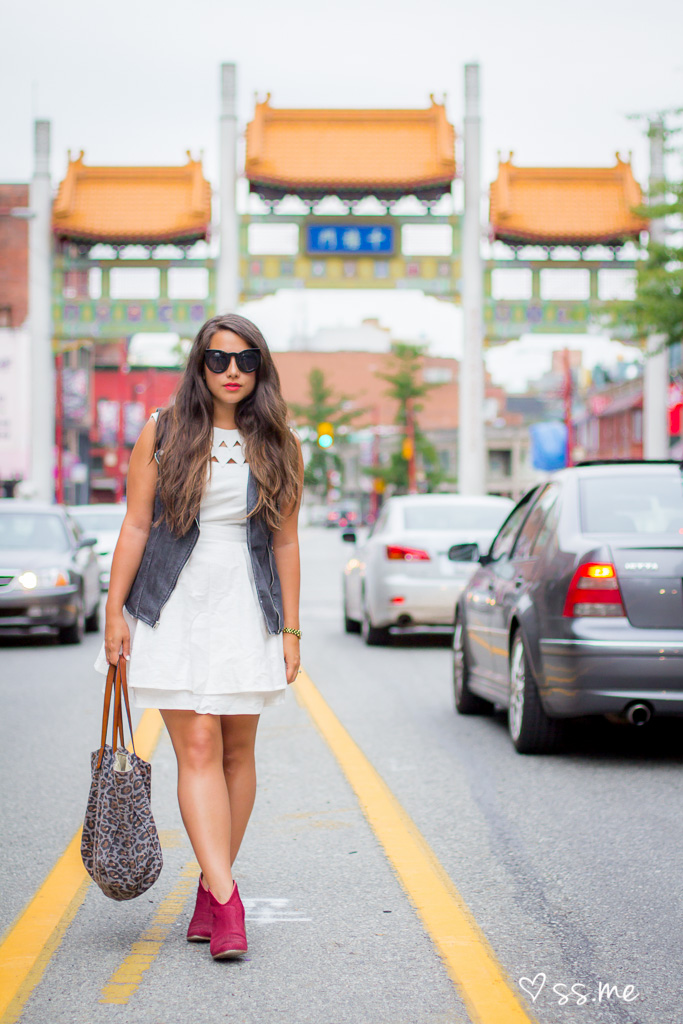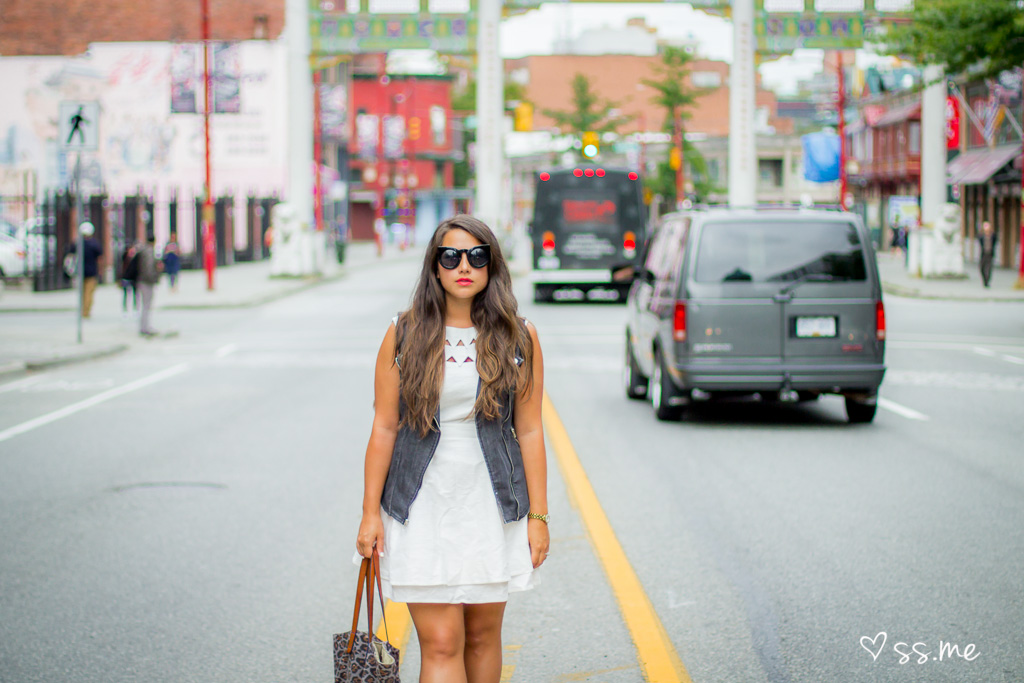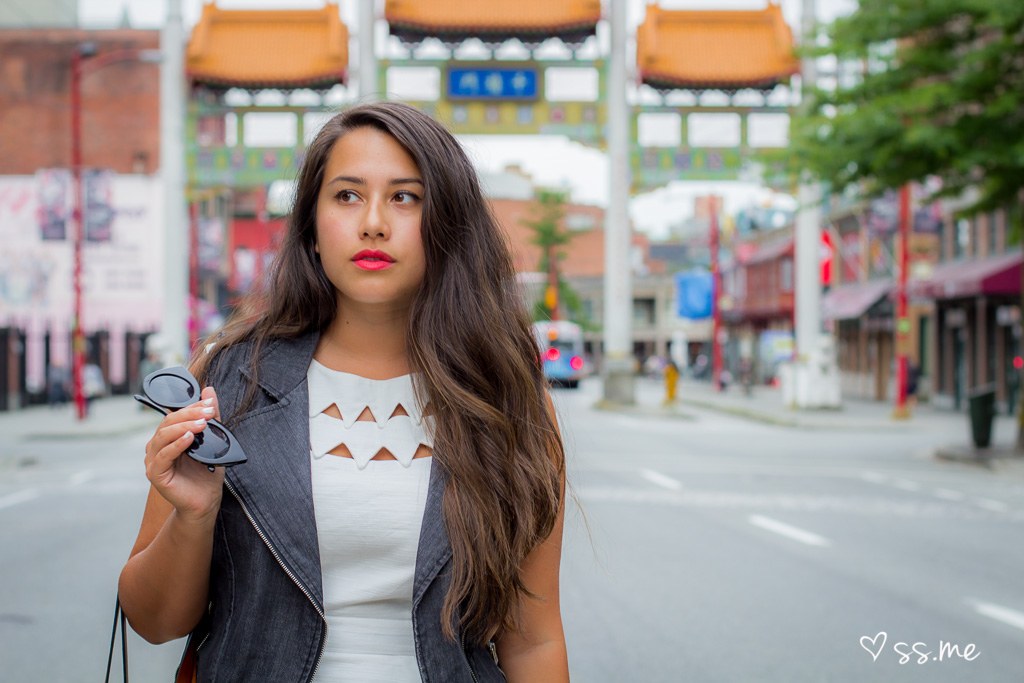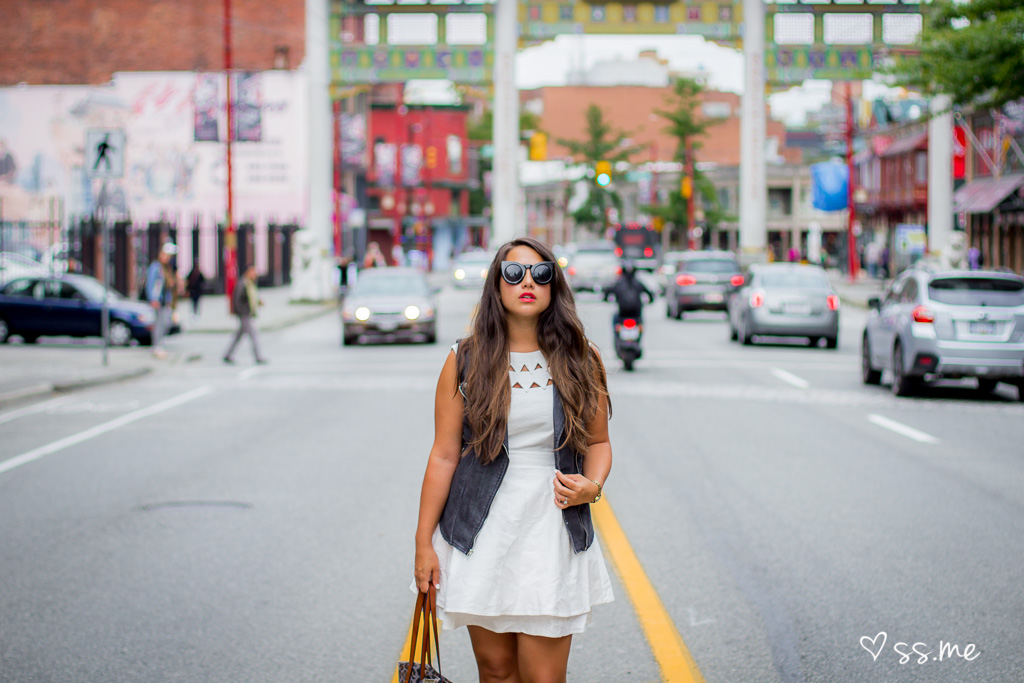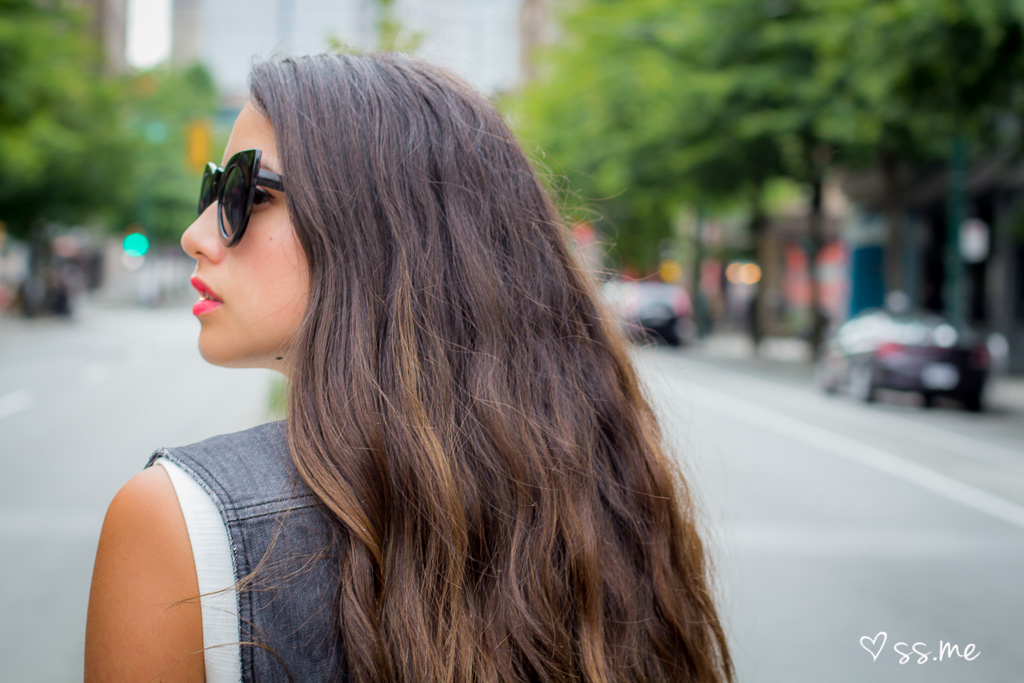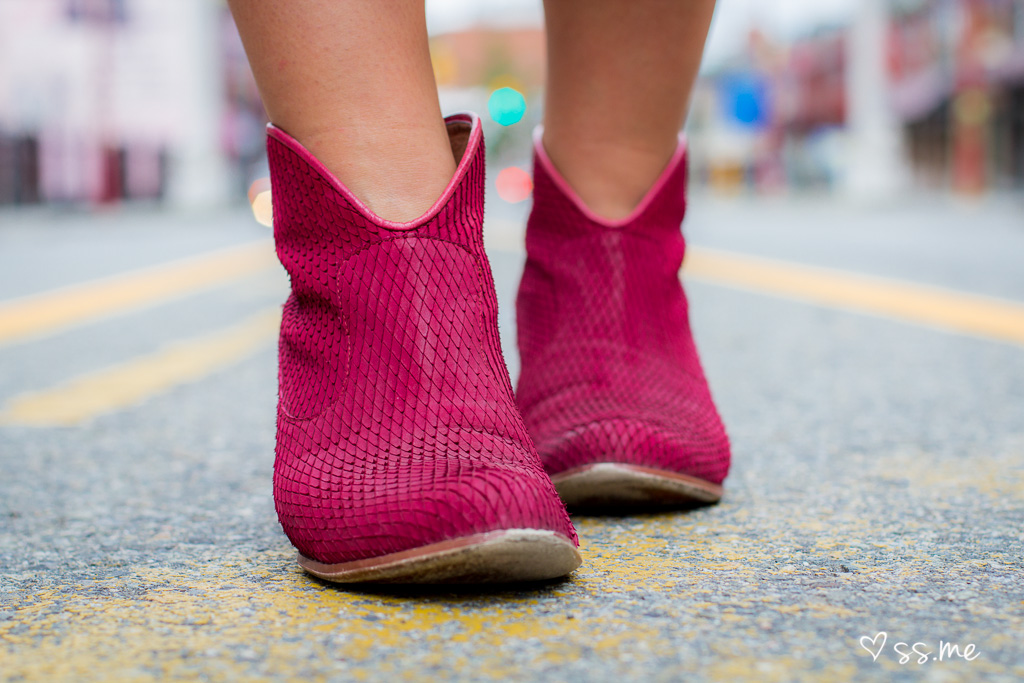 See more style blogger snaps.