It's just two weeks to go until fashion week so it's time to think about what to wear to the shows! If you missed last week's post, be sure to check out the fashion week-inspired snaps we took with Alison of Styling My Life.
This week we're featuring Aneeka Sandher. She was a standout for us at fashion week last season because she made bold fashion choices and was such a pleasure to photograph outside the shows.
We asked Aneeka to style herself in something she would wear to fashion week. Scroll through to see the outfit and her thoughts on personal style during fashion week.
*head to toe: H&M printed top, Zara blazer, Stella & Dot necklace, Topshop skirt, ASOS shoes, Chanel bag.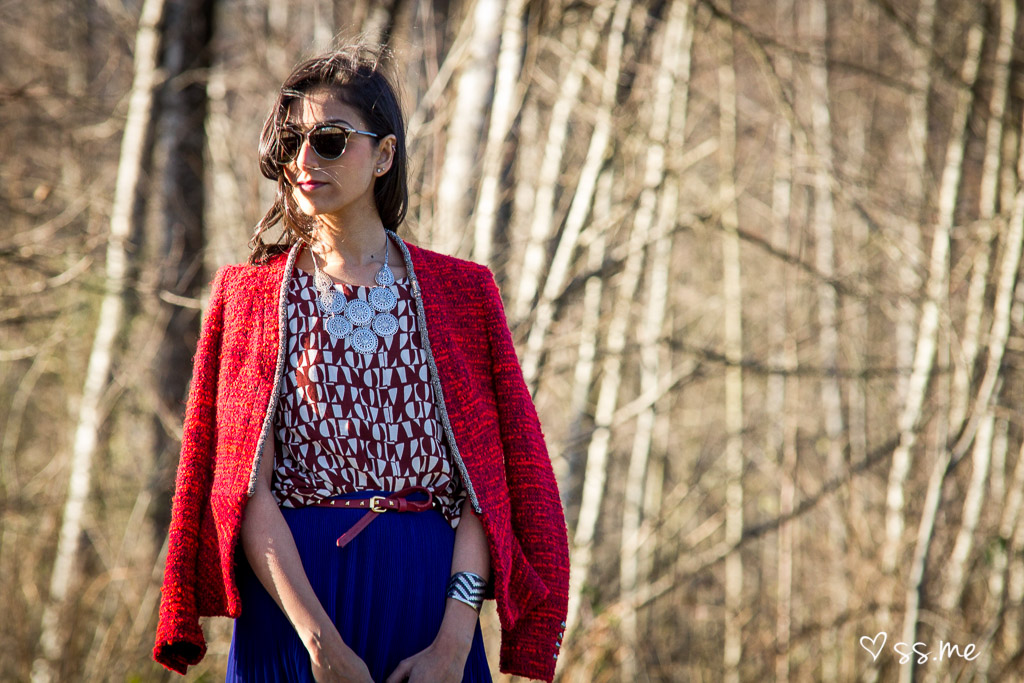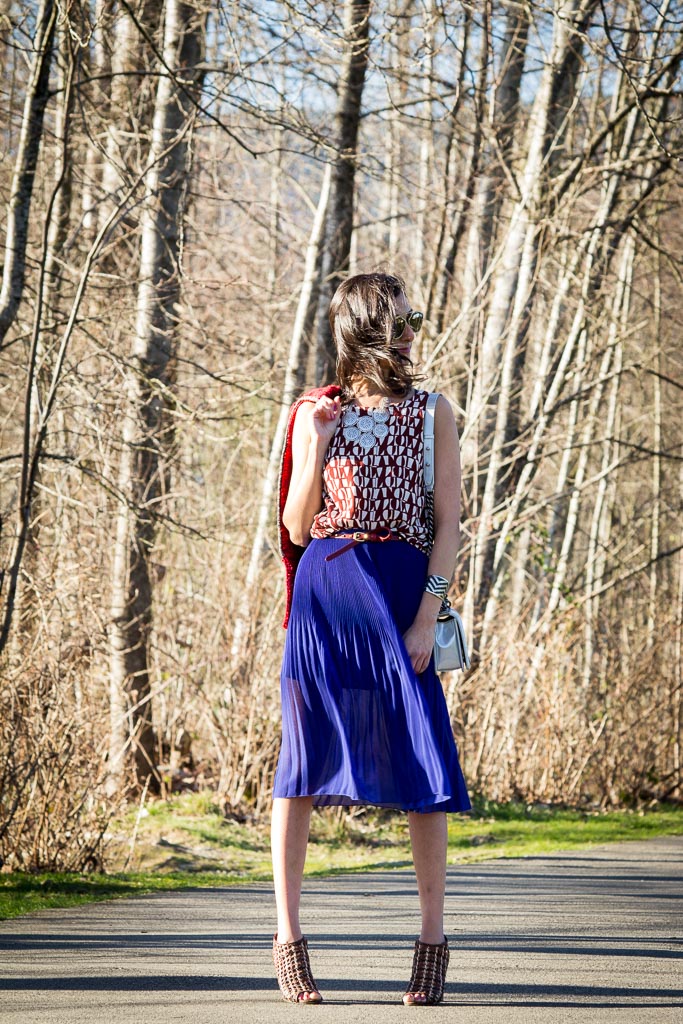 How would you describe your personal style?
Feminine but edgy. I love classic pieces, such as a perfectly tailored blazer or tight fitting jeans and skirts and the edginess comes from adding that bit of leather, a hint of black or something unexpected – whether it be a print or an accessory (I have an obsession with jewellery and shoes!). I love playing with themes and mixing the feminine with something a bit more hard hitting; I think it brings an understated sexiness, which I love.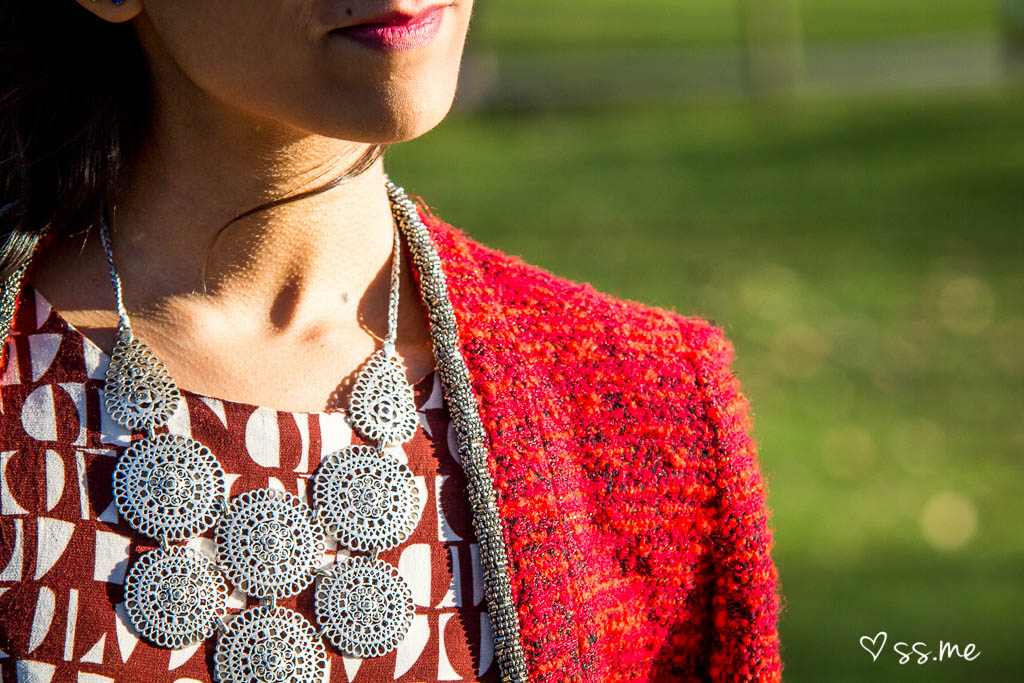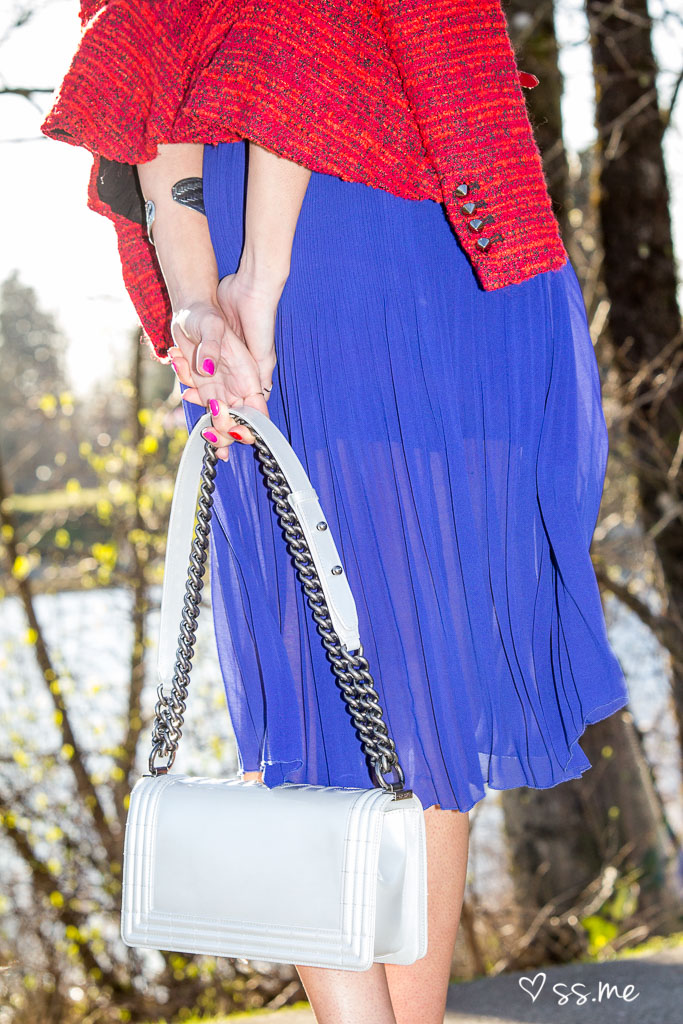 What's your style like during fashion week?
During fashion week I try to elevate my look to the next level. I would wear an outfit that I would wear on a normal day but top it off with standout pieces such as a funky shoe, mixed prints or statement jewellery. It's a place to take risks and have some fun – being amongst all of the other stylish show-goers definitely inspires me to a take a step outside of my comfort zone!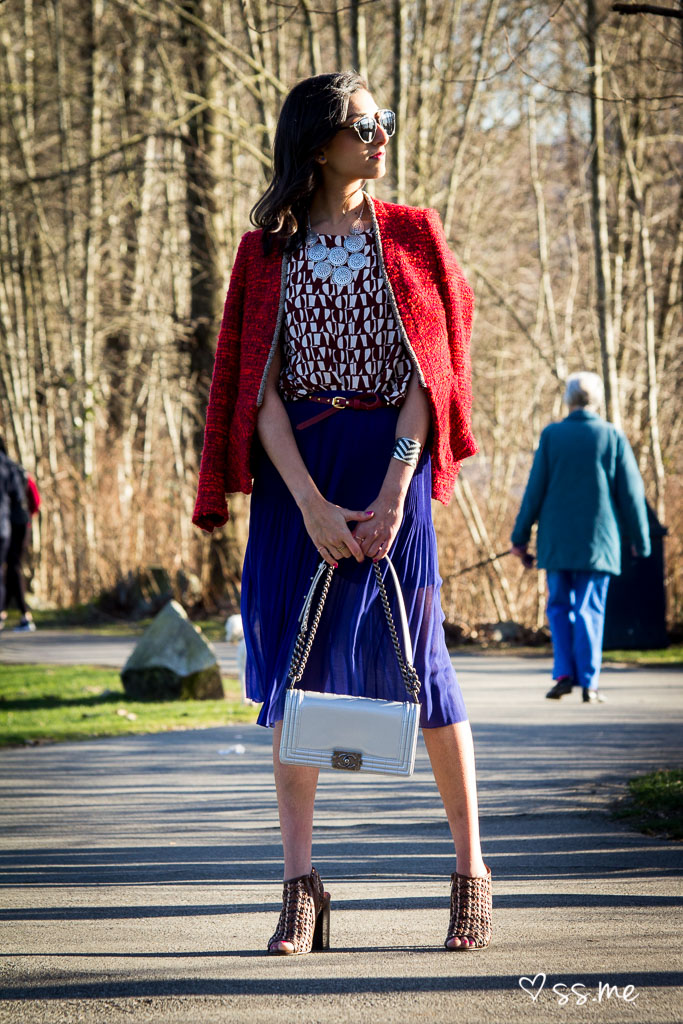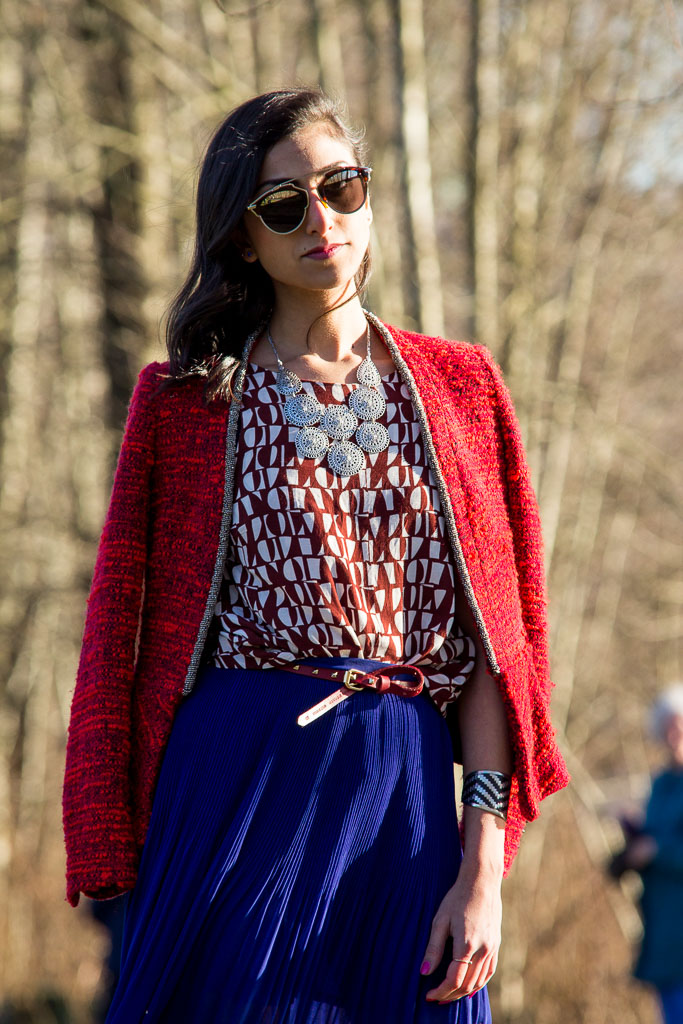 VFW is a week-long event. Where do you get the inspiration to put together so many outfits?
I honestly get inspired by everyone I see at fashion week itself! Vancouver has such an eclectic fashion scene and I always see intriguing ideas that makes me want to integrate them into my own outfits. Street style around the world is also a great source of inspiration.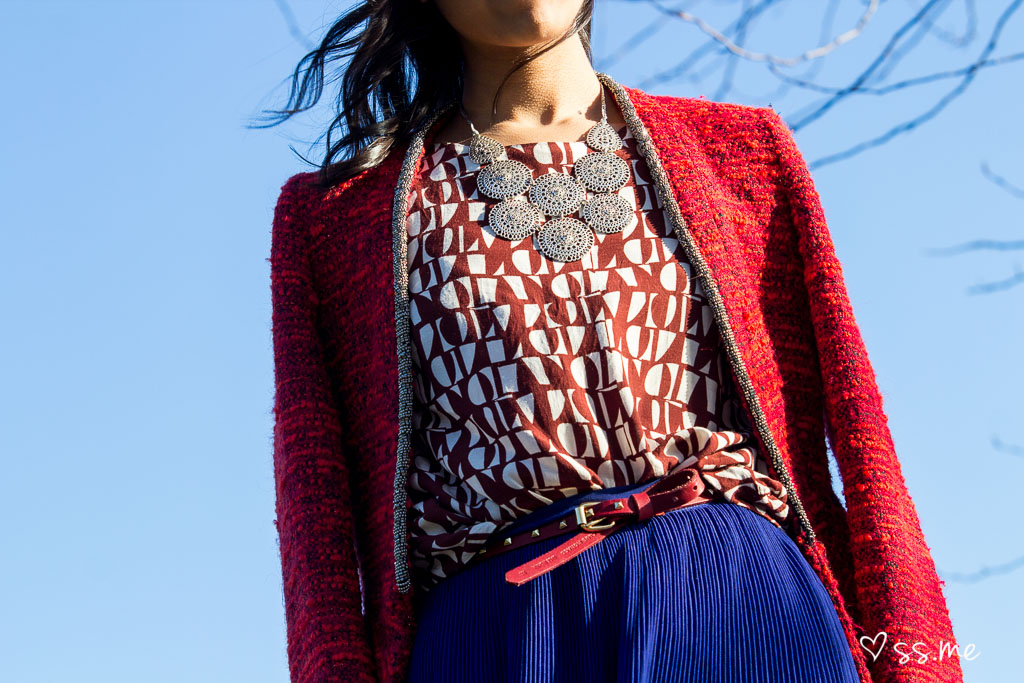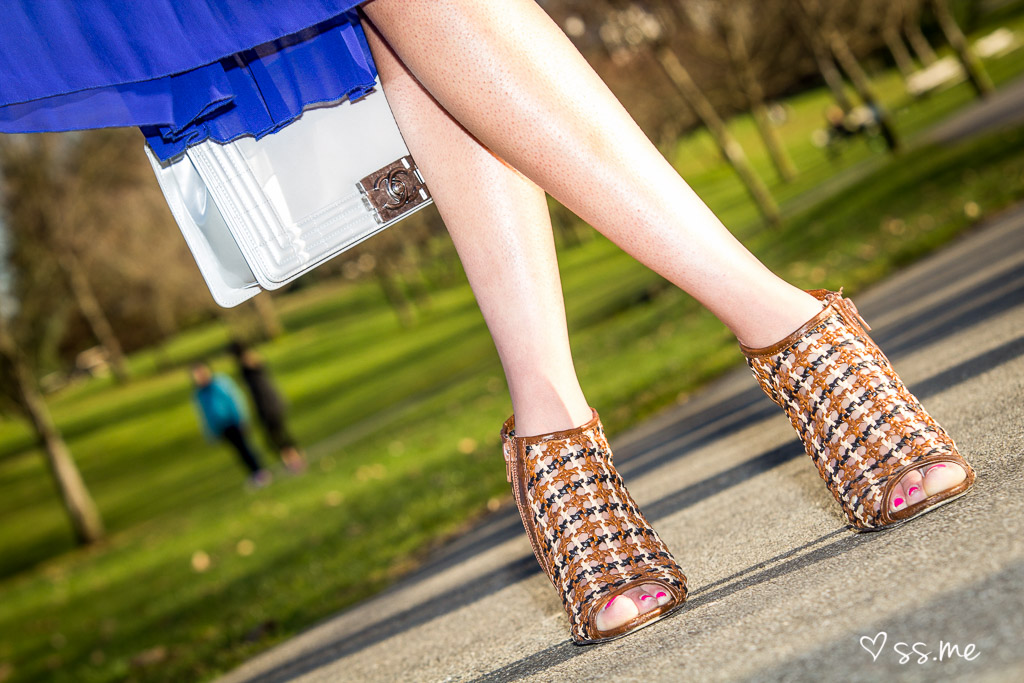 What's the inspiration behind today's outfit for fashion week?
I love playing with colours and not exactly matching, but having the contrasts compliment each other for a bit of boldness. The accessories were edgy and fun, and they mixed in with the femininity that I love! Definitely spring-inspired.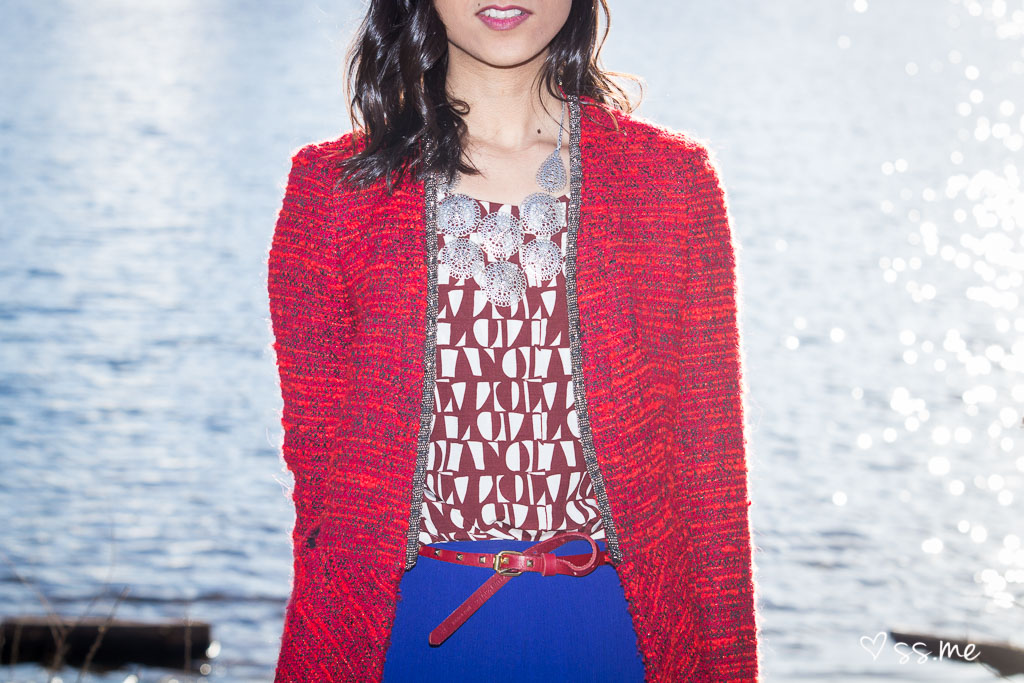 What's the most exciting part of fashion week for you?
Seeing everyone attending the shows, for sure! We all have such busy schedules but during fashion week it's like a little reunion and a chance to catch up between shows.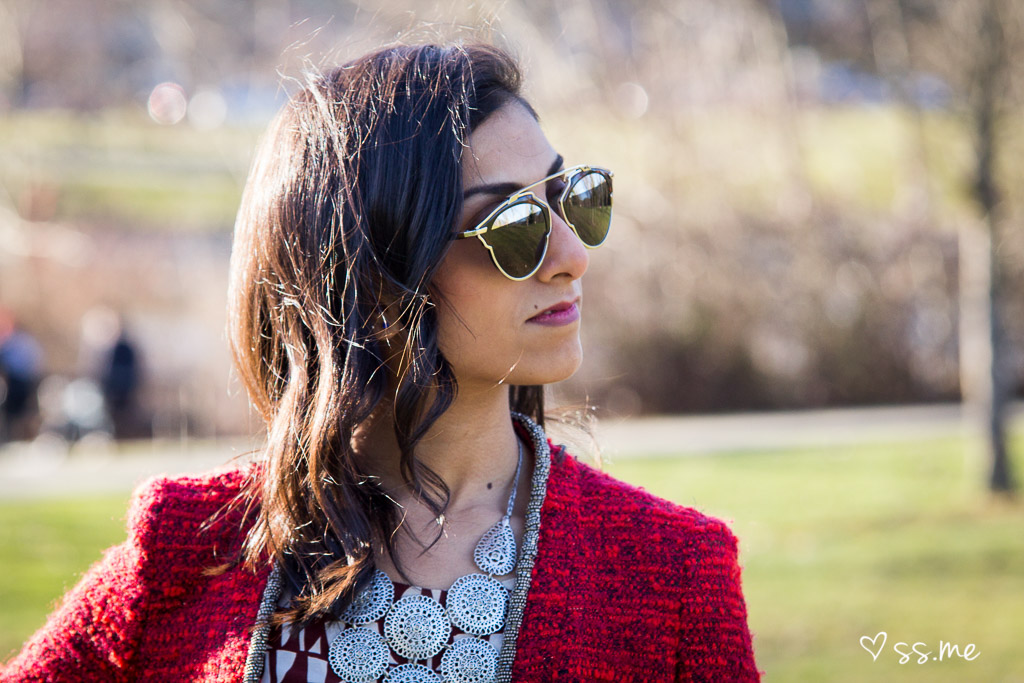 What designer are you most excited to see this upcoming season?
Alex S Yu, Connally McDougall, Noe Bernacelli.