For the past two weeks we've been getting hyped about fashion week but we know it isn't easy to get dressed for a week-long event. To get your creative juices flowing, we've partnered with a few fashion week fixtures to give us their take on a fashion week-inspired look.
Today we're featuring the effortless and edgy boho babe, Kiara Schwartz of Tobruck Ave. Scroll down to read her thoughts on fashion week and all the beautiful snaps of this leather-lace-stripes combo.
head to toe: Diesel jacket, For Love And Lemons top, Fifth Label dress, Citizen Grace necklace, Free People shoes.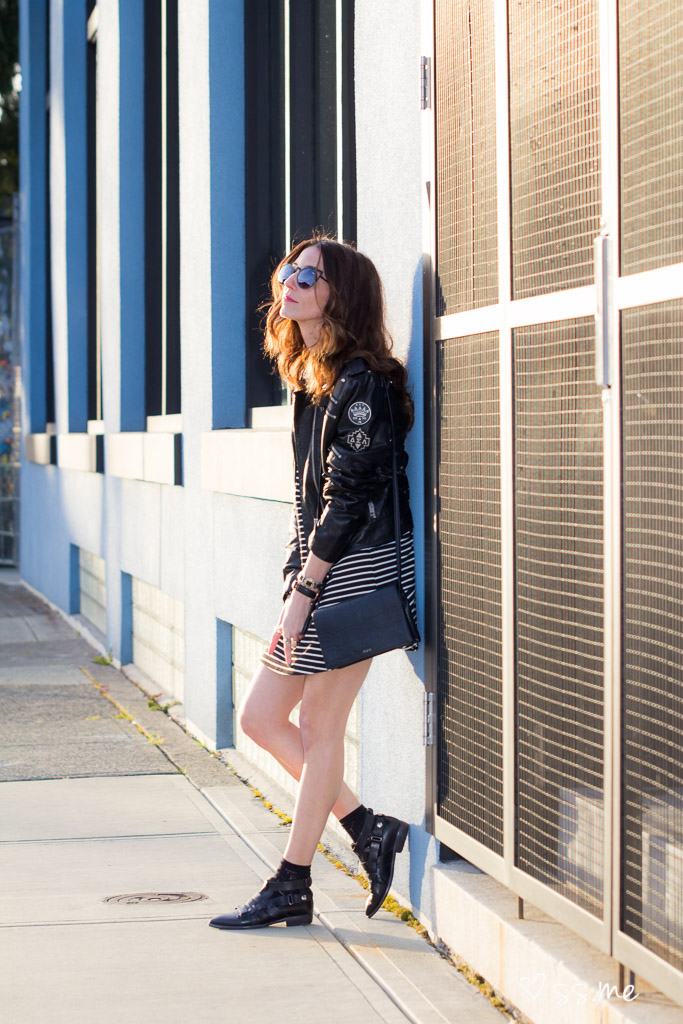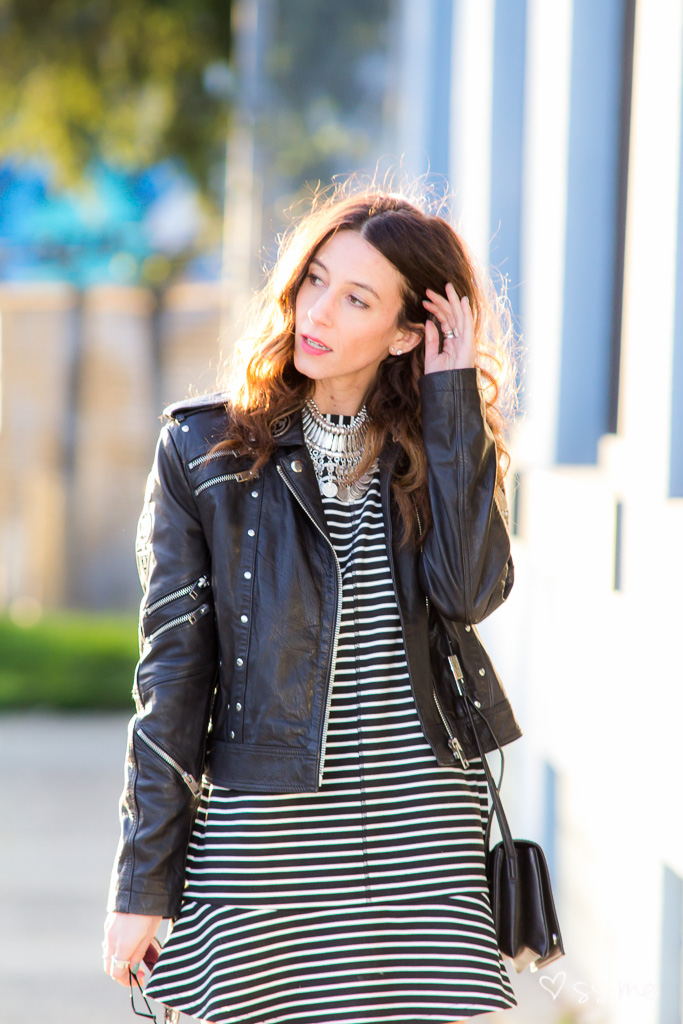 How would you describe your personal style?
My personal style is an eclectic mix between two worlds, the edgy classic and the beachy boho come together in a perfect little mix that has formed in my closet. The spring and summer bring out the more spirited and bohemian side of me and new york city and fall make me lean towards leather and black.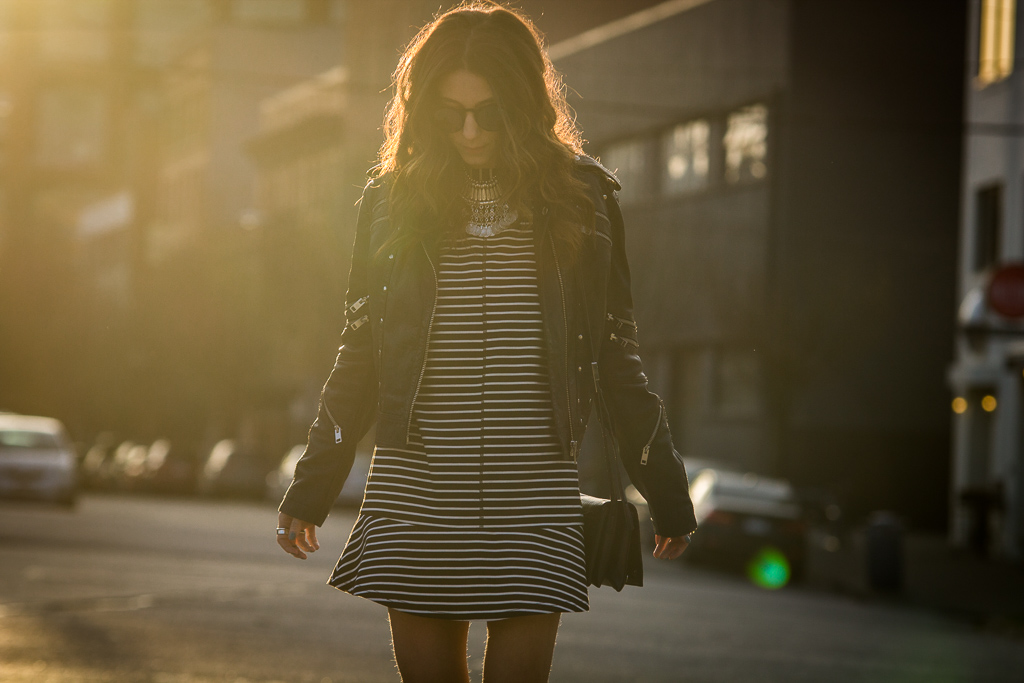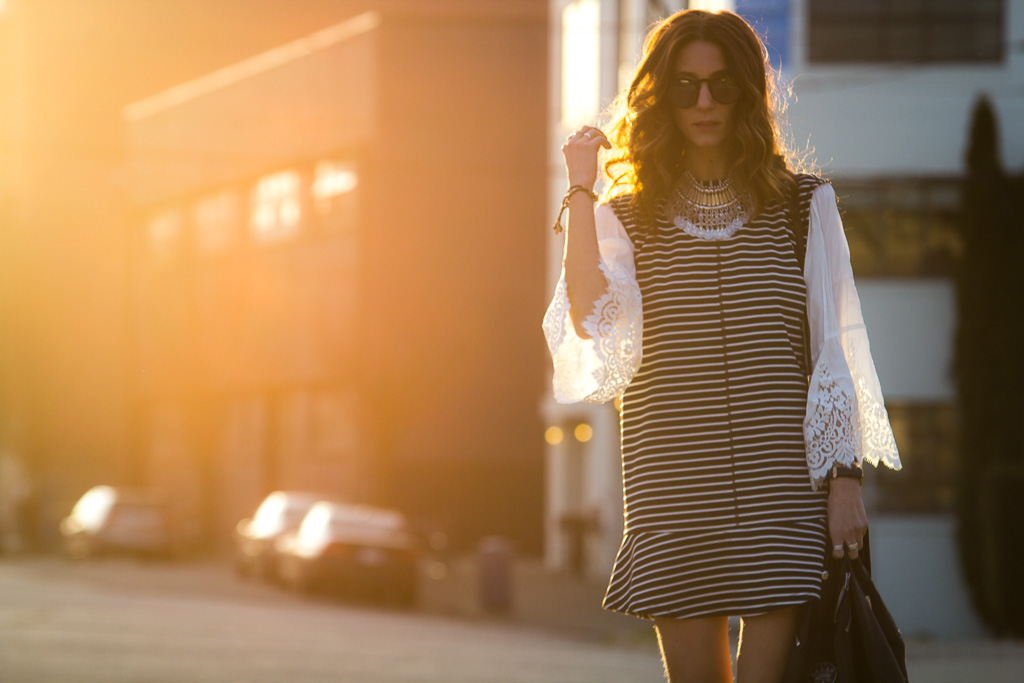 What's your style like during fashion week?
Thats an interesting question, as I feel like my style does not differ from fashion week to regular life. Fashion week is a reflection of your personal style but maybe just a little more elevated than usual. Maybe adding another layer of jewelry or an extra stand out piece.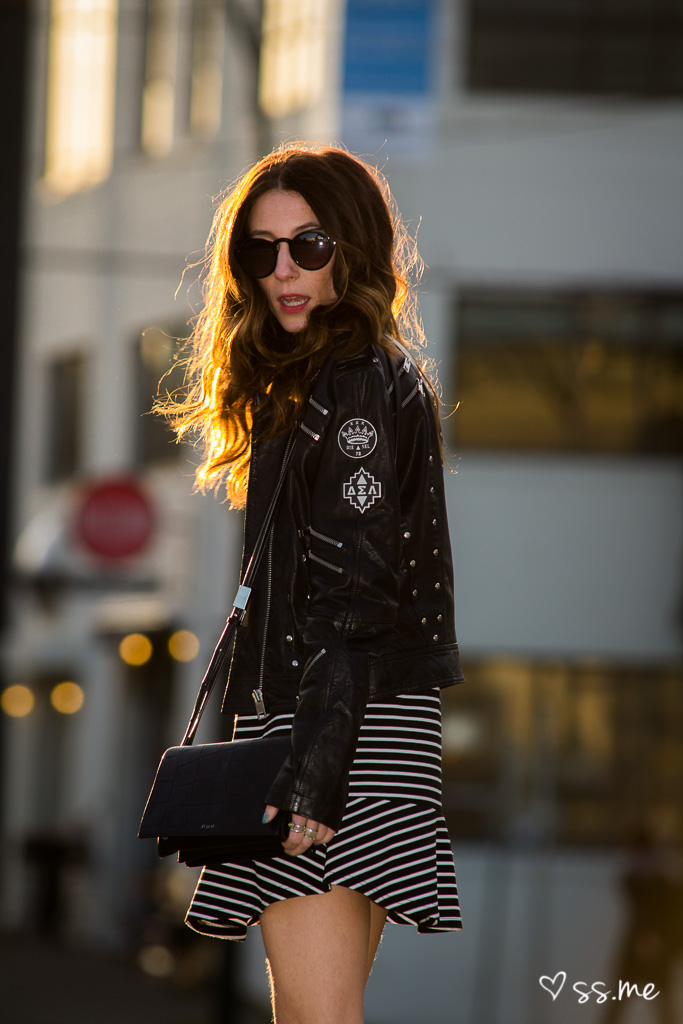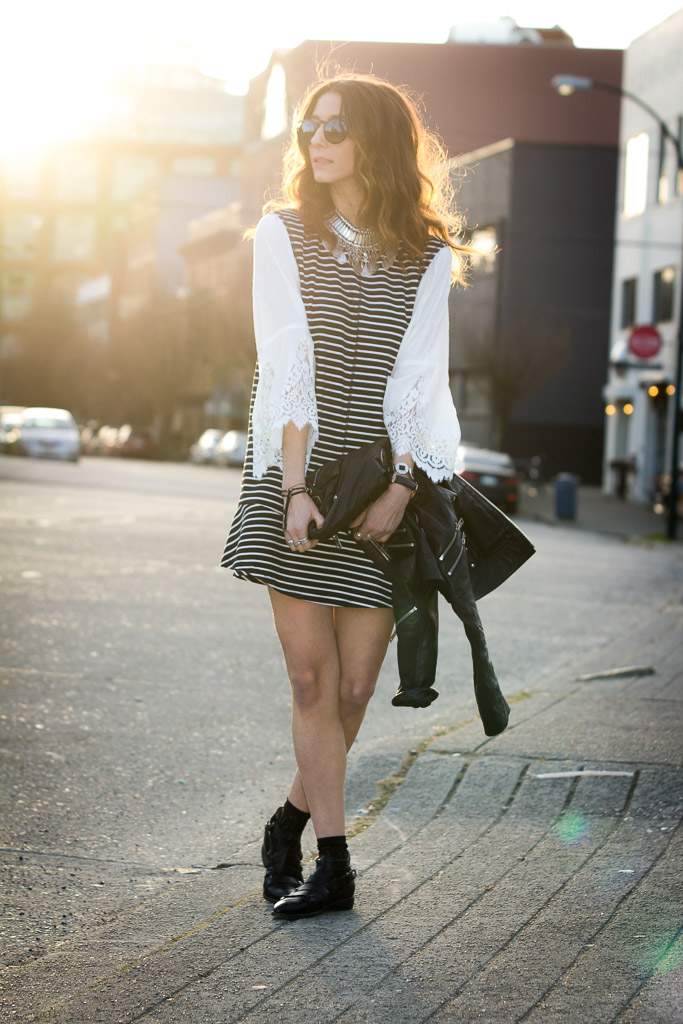 VFW is a week-long event. Where do you get the inspiration to pull together so many outfits?
Usually my looks are inspired by designers I work with and by the energy that surrounds the city during fashion week.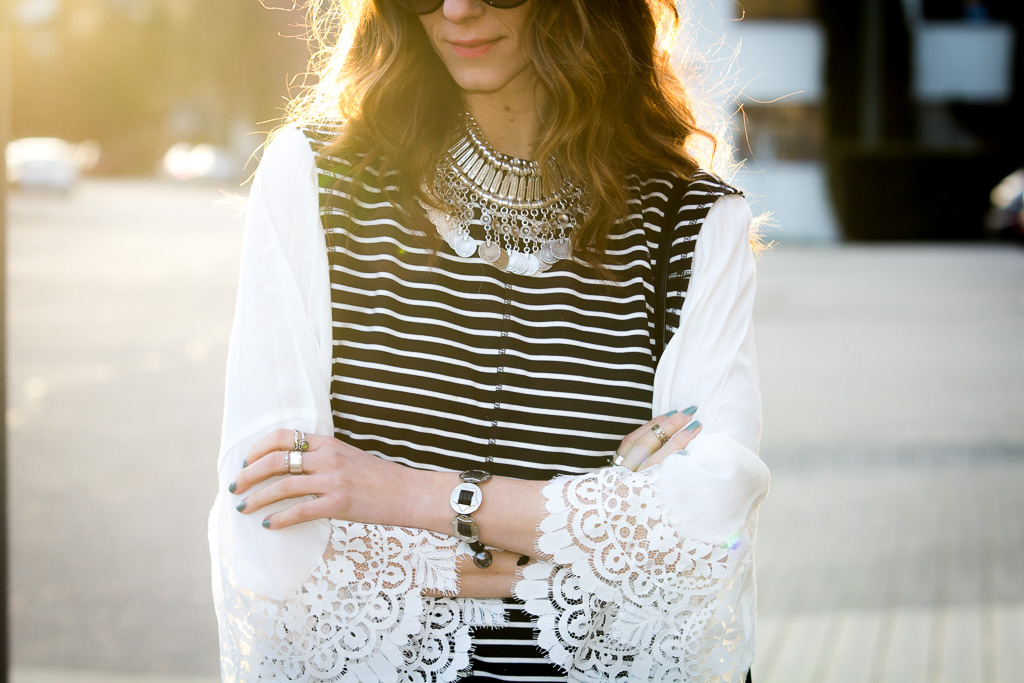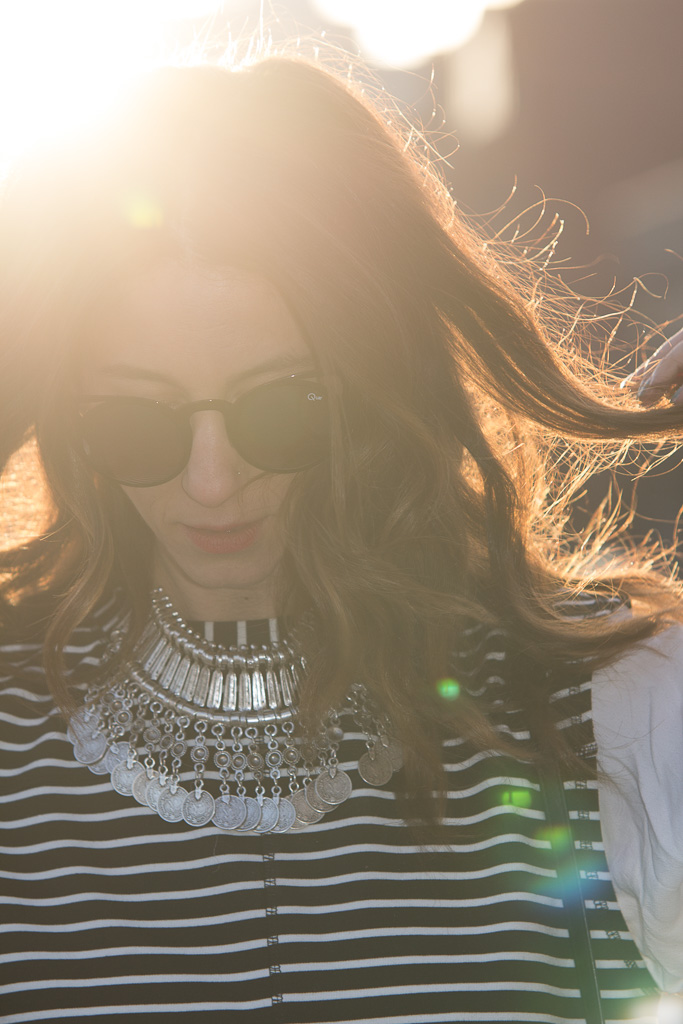 What's the inspiration behind today's outfit?
This outfit is the perfect reflection of my style, stripes are classic the leather jacket edgy and the jewelry and bell sleeved lace top is all boho. Together its the perfect mix that reflects me!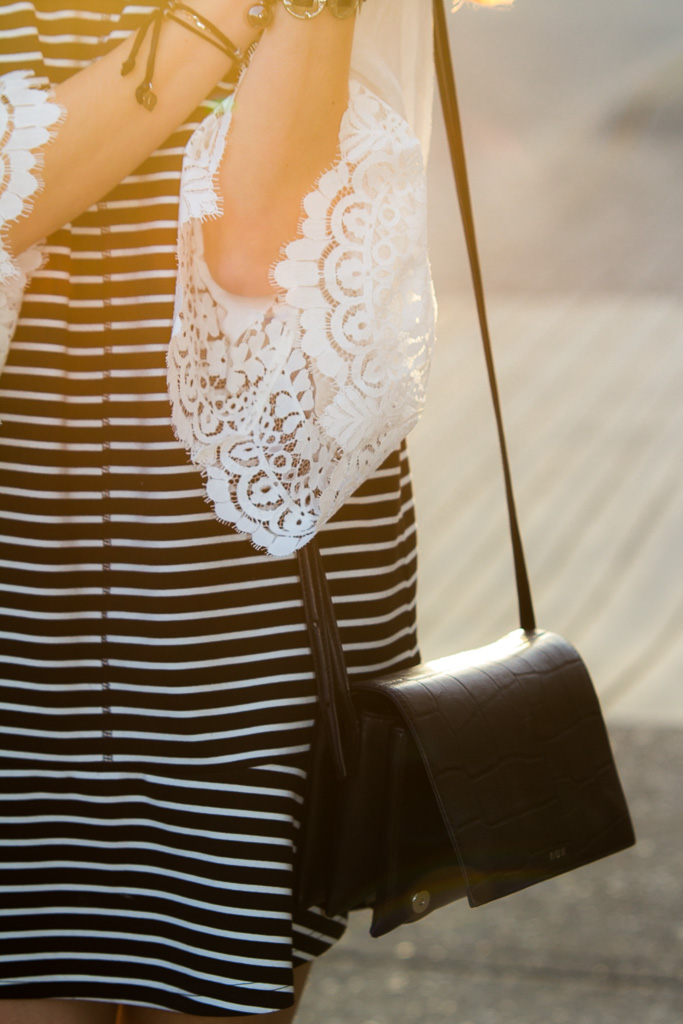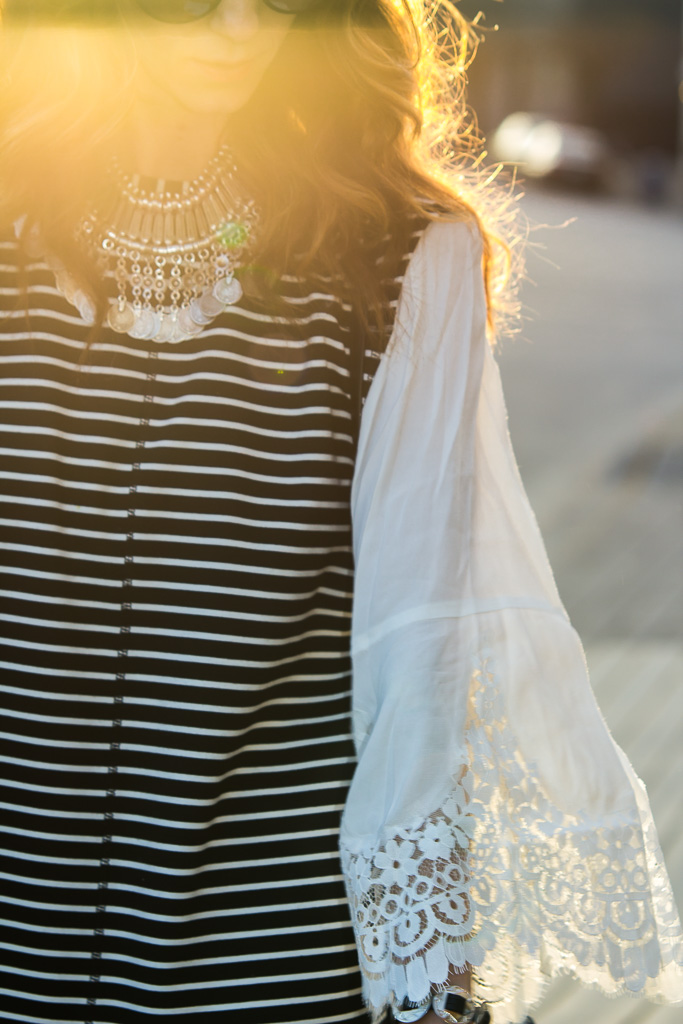 What's the most exciting part of fashion week for you?
I love the energy in the tents before the shows start as well as seeing the proud and excited designers step onto the runway to take their bow after the shows are over.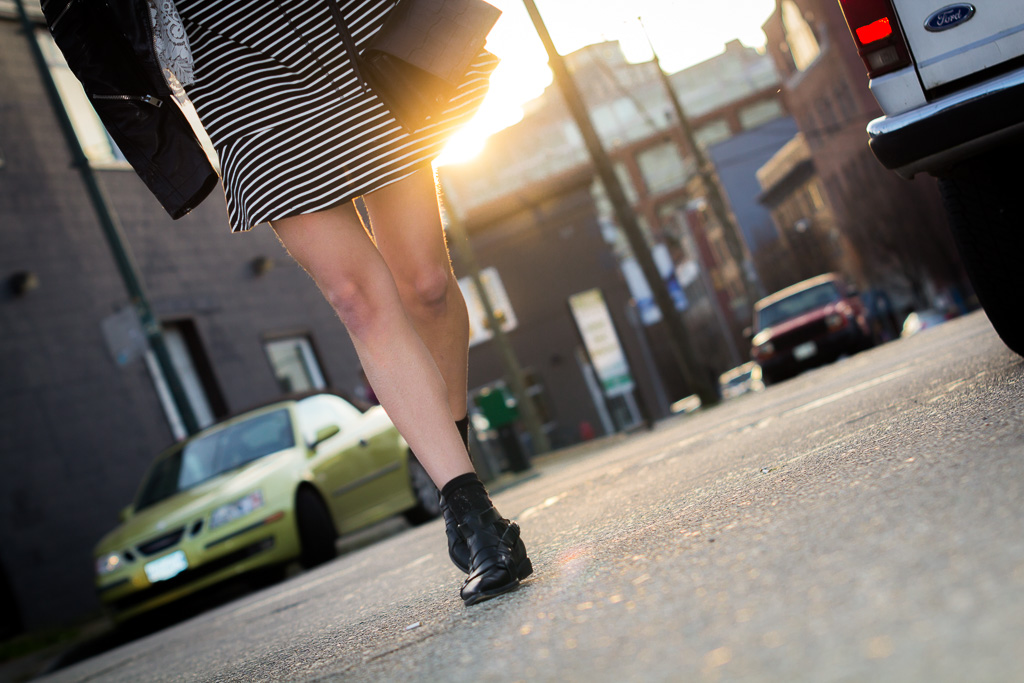 What designer are you most excited to see this upcoming season?
Alex S. Yu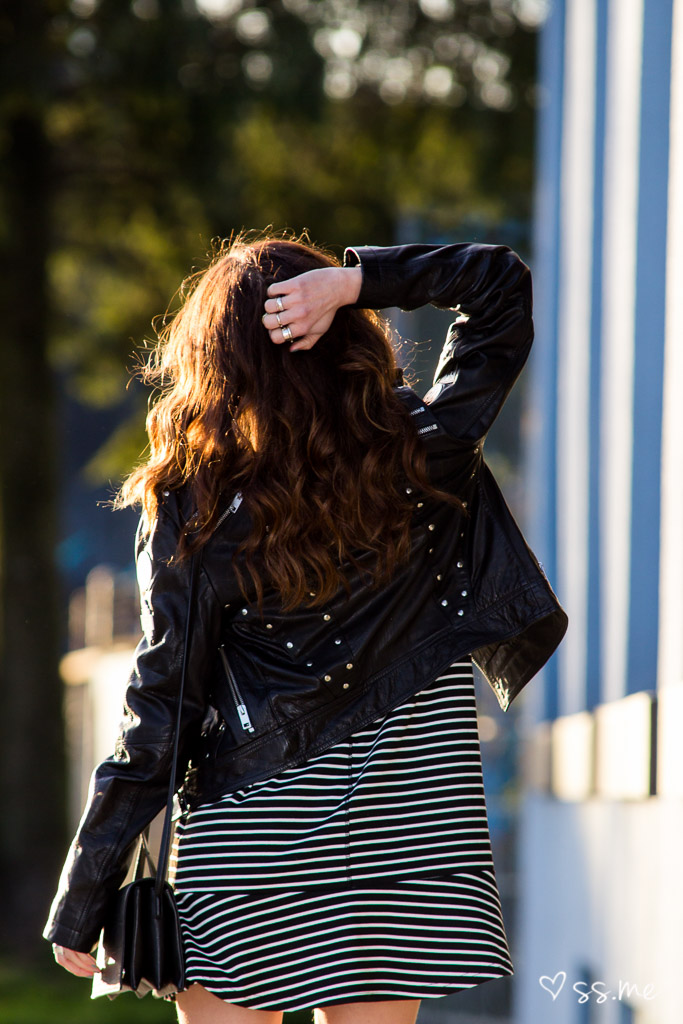 Did you see our last fashion week-inspired looks? Check them out here, here and here. See you at the tents!