We're just one week away from Fashion Week and the excitement in the local fashion industry is palpable. Over the past few weeks we've been collaborating with a few of our fashion week muses. We challenged each of them to style a fashion week-inspired look and, in turn, we hope it inspires you to put together some pretty fun looks as well. We can't wait to capture your outfits when we're street scouting at fashion week!
Today we're featuring local fashion blogger, Andrea Clare. She styled this very edgy all-black look; the contrast of ripped denim against this saree is beautiful. Did I mention I love all-black against white blonde hair? Scroll down to see the snaps!
And if you missed our last posts be sure to check out Alison and Aneeka's outfits. We're fitting in just one more awesome outfit post from a favourite local blogger so be sure to check back with us later in the week!
*head to toe: Forever21 jacket, vintage dress/saree, H&M jeans, Prade shoes and bag.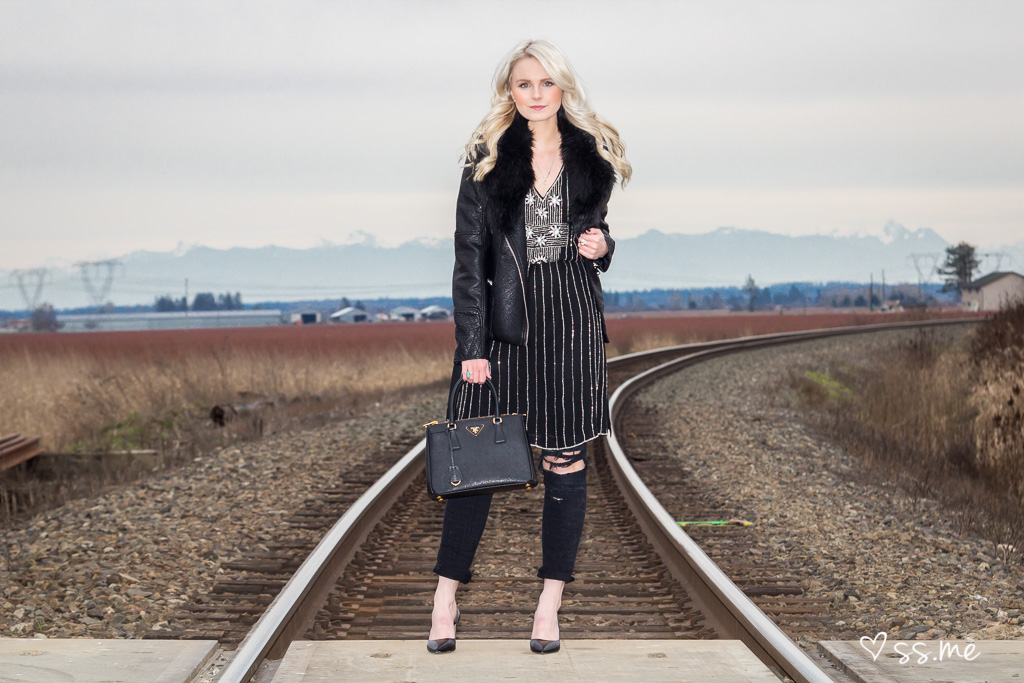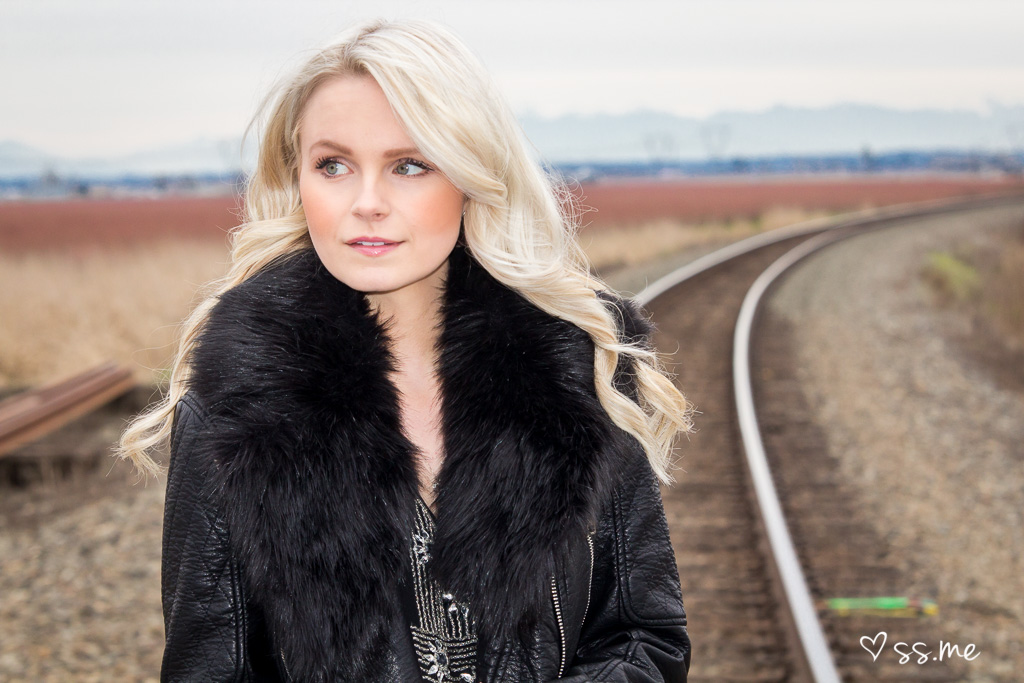 How would you describe your personal style?
It really depends on the day. Some mornings I feel like wearing a girly dress and other days I reach for more oversized, casual pieces. I wouldn't say I have a signature style, but I kind of like it that way! I don't want to limit my style by putting myself into a category.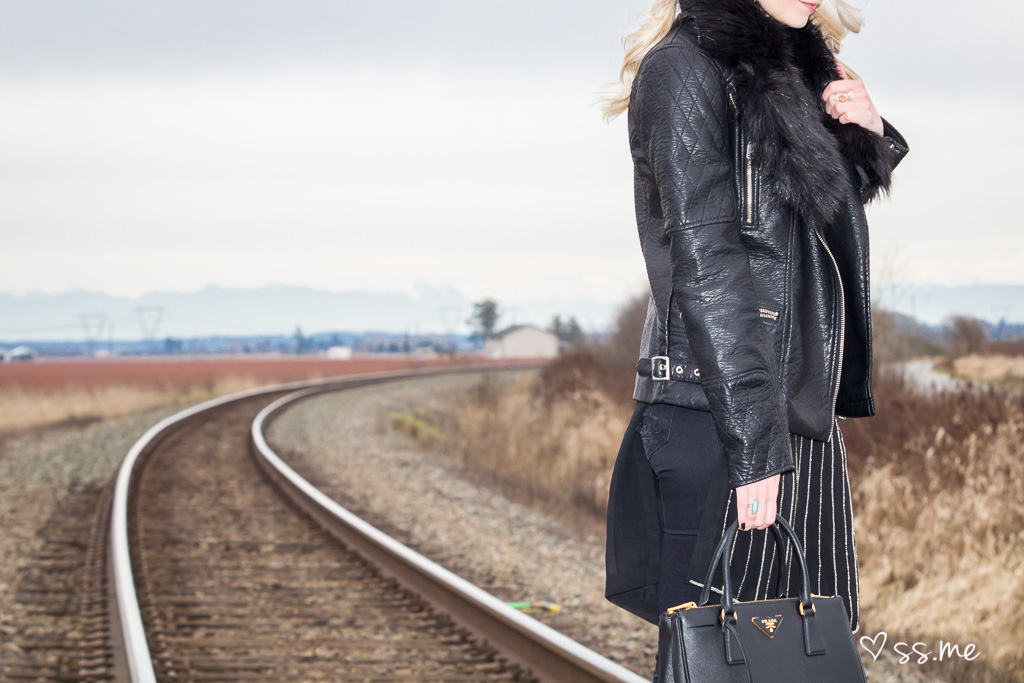 What's your style like during fashion week?
I take full advantage of fashion week by pushing the limits with my style because I know people will understand and embrace my outfits. My style at fashion week isn't exactly what you'll catch me at the grocery store in! It's the time of the season to embrace the quote "Trendy is the last step before tacky".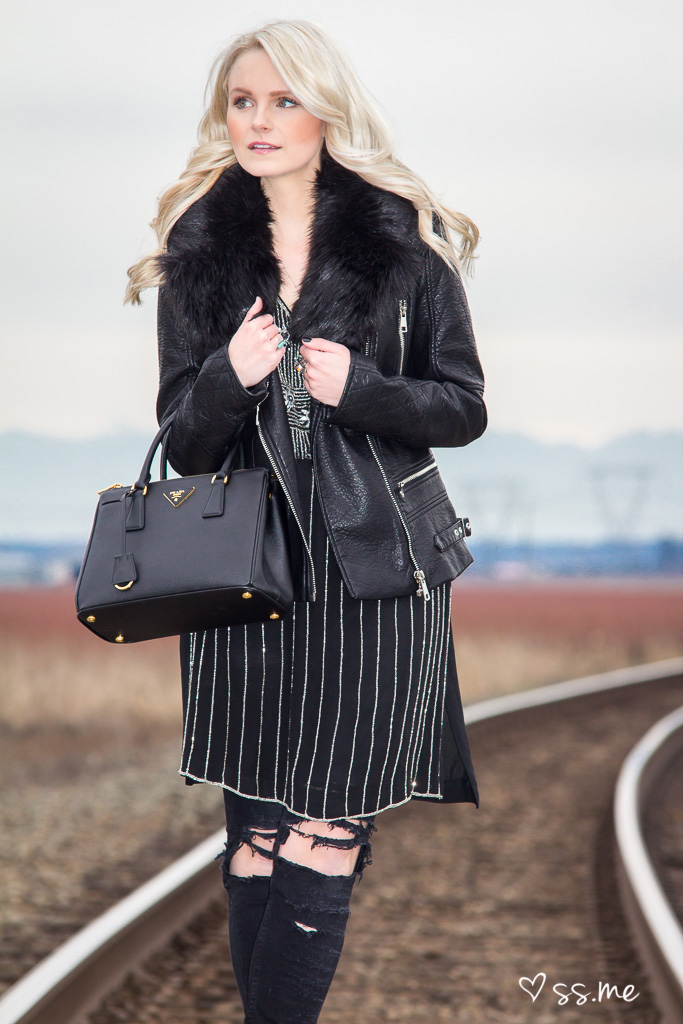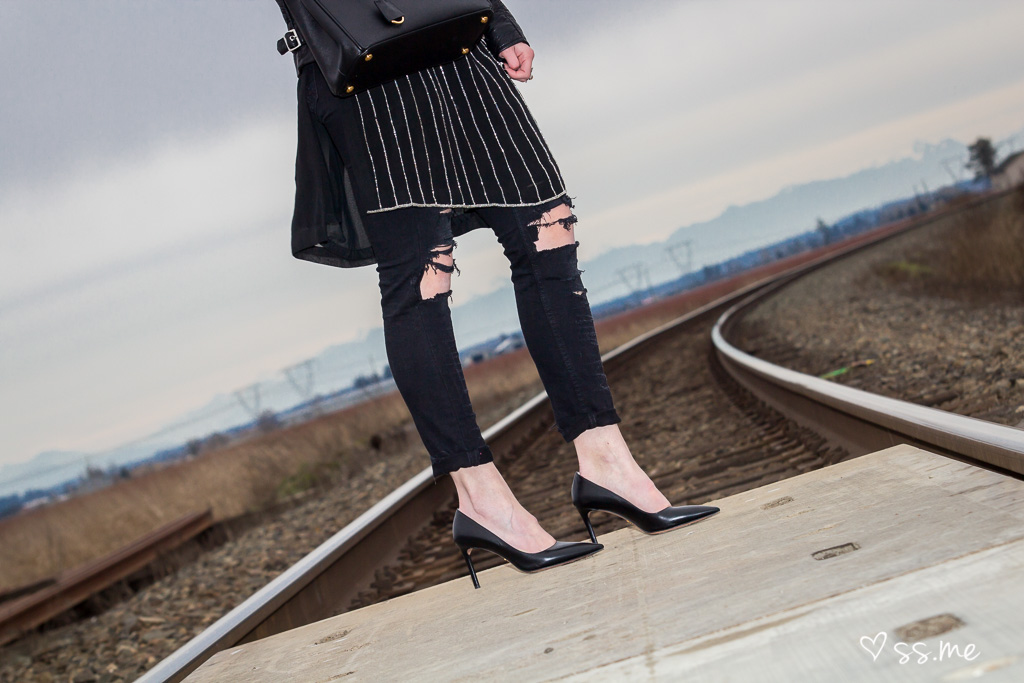 VFW is a week-long event. Where do you get the inspiration to put together so many outfits?
I find inspiration in everything. Pinterest, blogs, street style and of course, from other fashion weeks around the world. Often outfit ideas come to me late a night. In the weeks leading up to fashion week, I like to keep a note pad next to my bed so I can jot down new ideas and thoughts. That way I have lots of ideas to work with and I'm not struggling each day to put together an outfit I love.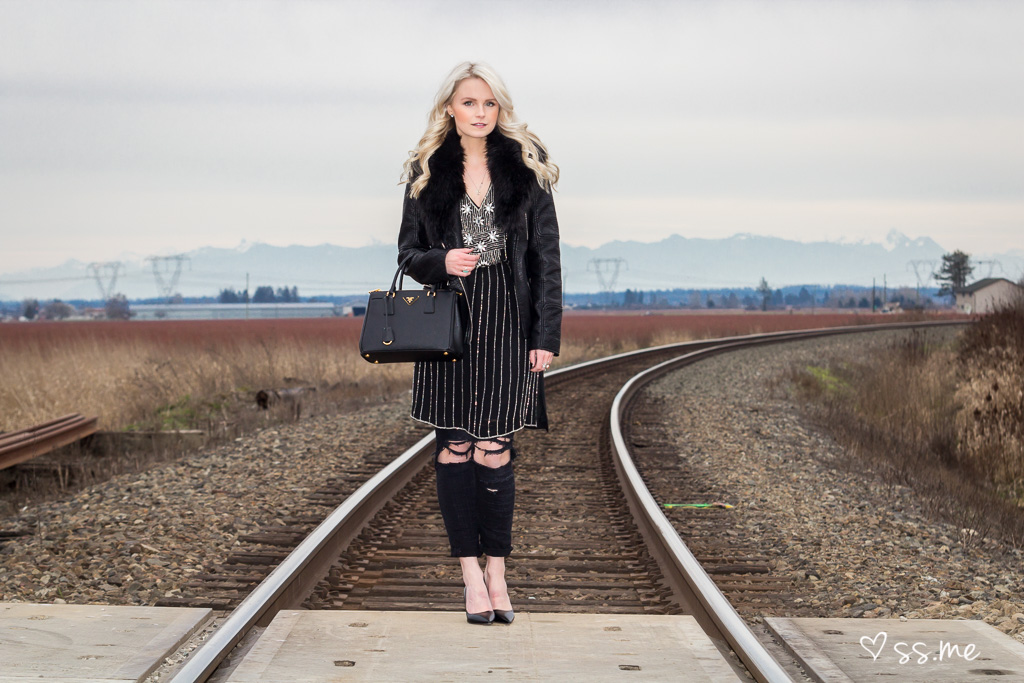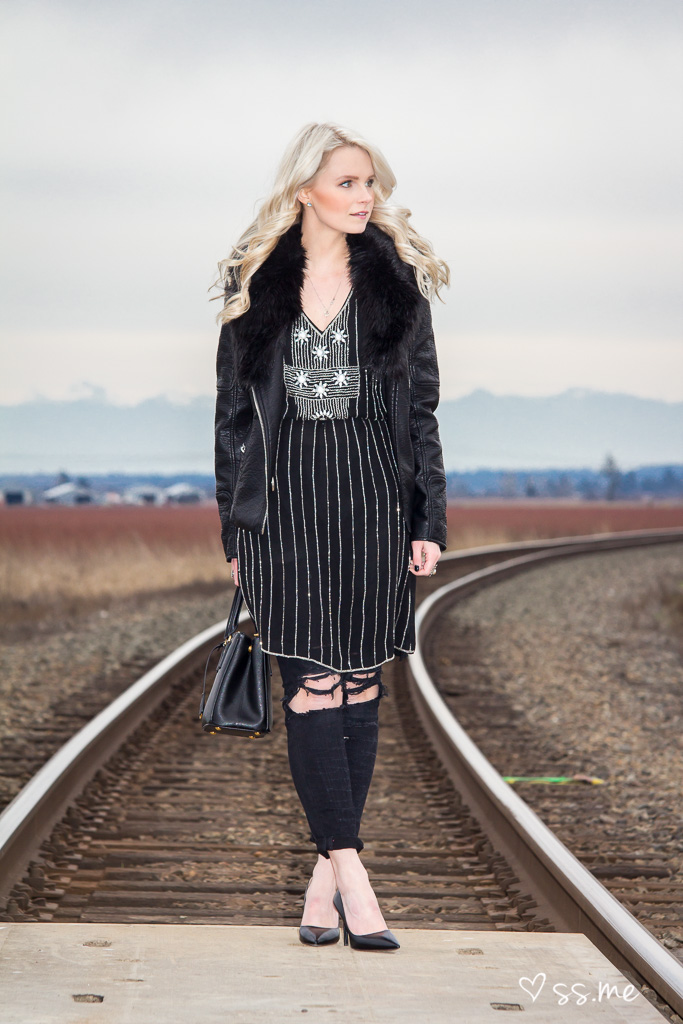 What's the inspiration behind today's outfit for fashion week?
I saw a ton of fur collars and coats during NYFW. It completely inspired me to pull out my faux fur collar and play around with it. Today I paired it with my indian saree and really liked the way it came out. I think the fur collar, the leather, the ripped jeans and the saree make for an interesting outfit.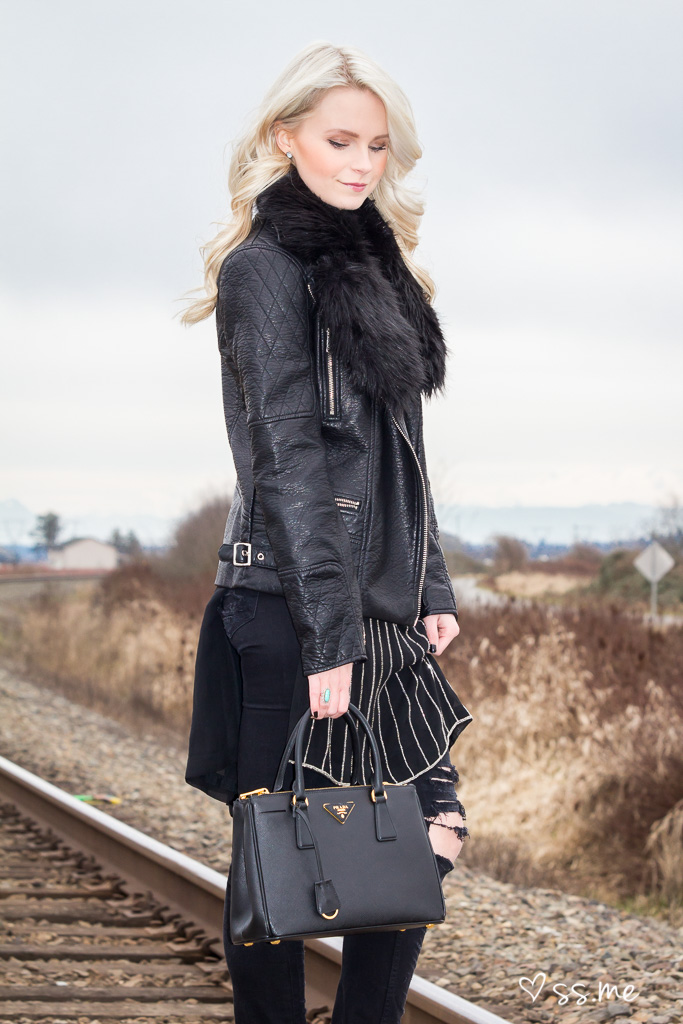 What's the most exciting part of fashion week for you?
Half the fun of fashion week is playing dress up and experimenting with layers, textures and colours. But I also love being able to see all the love and detail that goes into the designers collections up close and personal. It gives a whole new perspective and appreciation for the craft of design.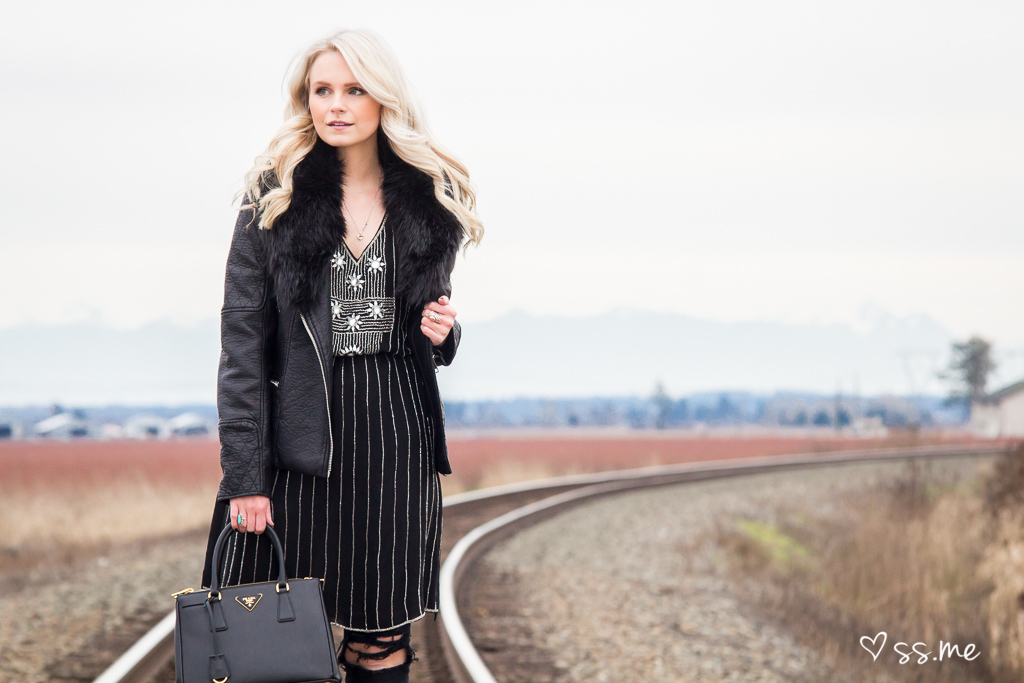 What designer/s are you most excited to see this upcoming season?
I can't wait to see Noe Bernacelli! But Nasty Habit, Atsushi Nakashima and Eliza Faulkner are also at the top of my list.