As we transition into fall with unpredictable temps, the best way to wear a jacket is to NOT. It's what we call 'coat slinging' or 'shoulder draping' and this is definitely the time of year to do it. It's also the best way to showcase the many layers of your look, have a great in-motion street style moment, or stylishly forgo the coat check at fashion week.
When we met up with Randa, I fell in love with this block mesh skirt she was wearing by Melissa Araujo. I love her fresh take on minimalism with surprising details and since Melissa strives to make pieces interchangeable between seasons, this mesh-detailed skirt is the perfect transitional piece right now.
*head to toe: Topshop crop top, block mesh skirt, Zara denim jacket, Le Chateau shoes (if you can find these bad boys in-store, they are on sale for $30 – thanks for the tip, Randa!).

Randa Salloum Dets //

• web: Randa Salloum
• instagram: @randasalloum
• twitter: @RandaSalloum
Cop the look //

Scroll down for more street style snaps!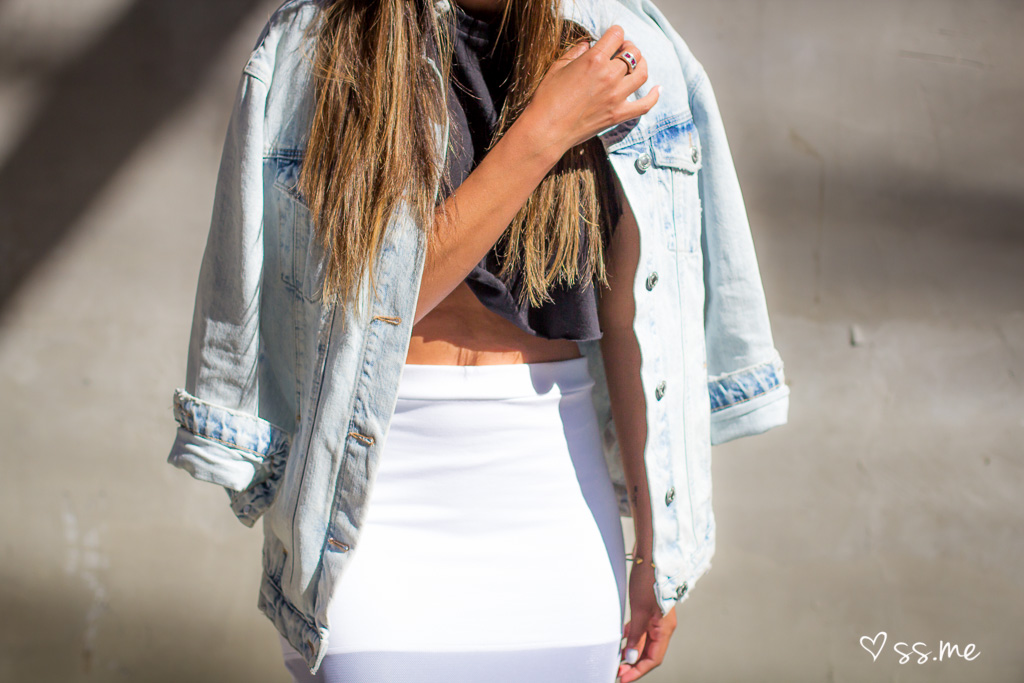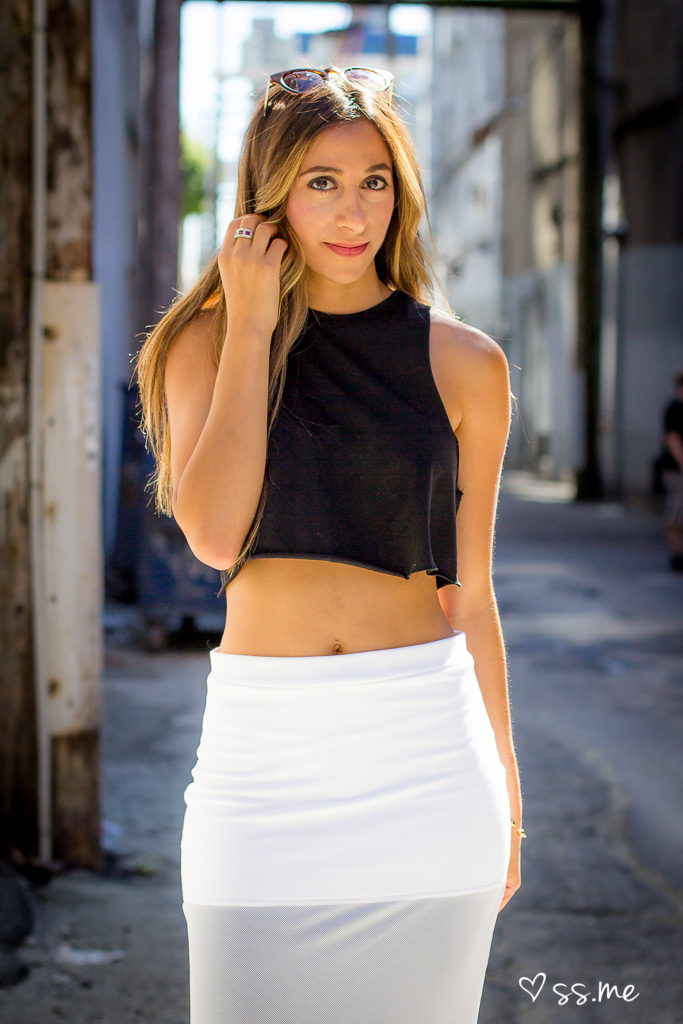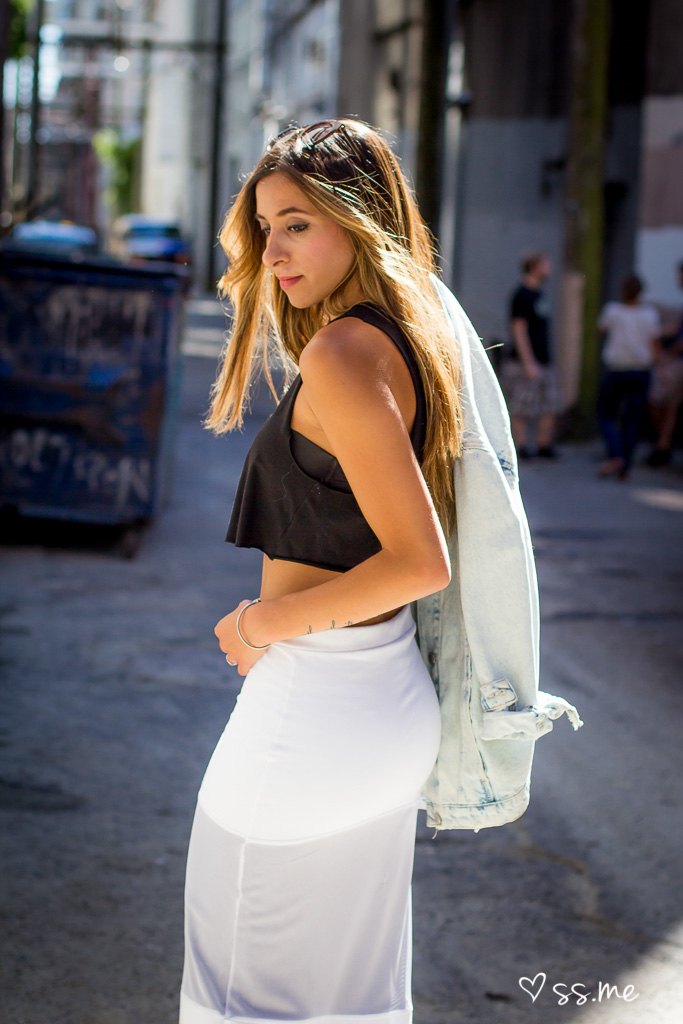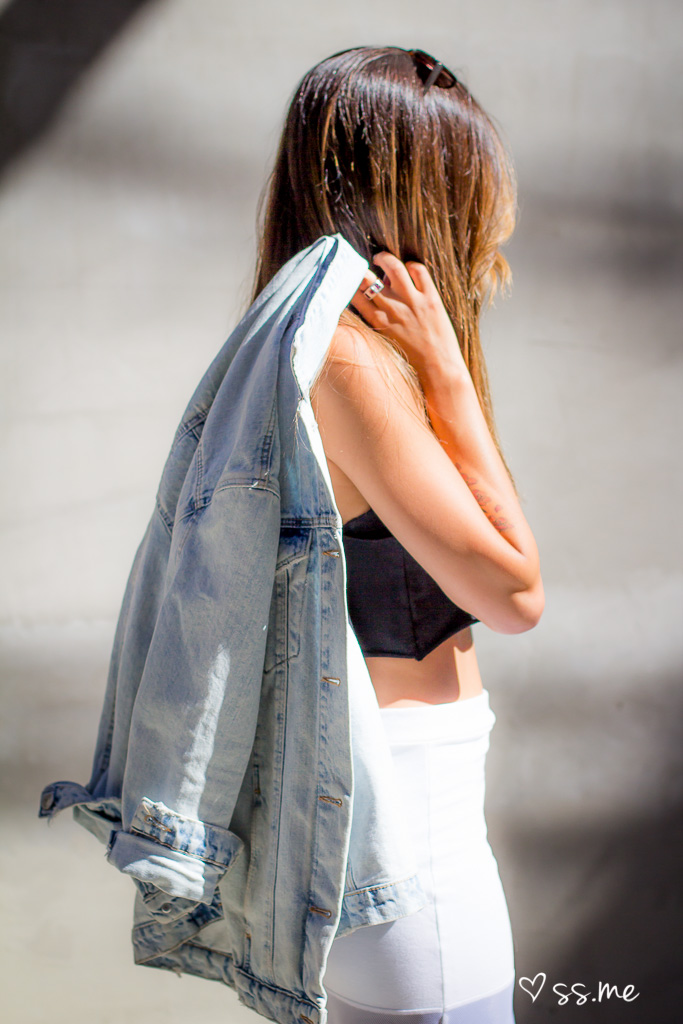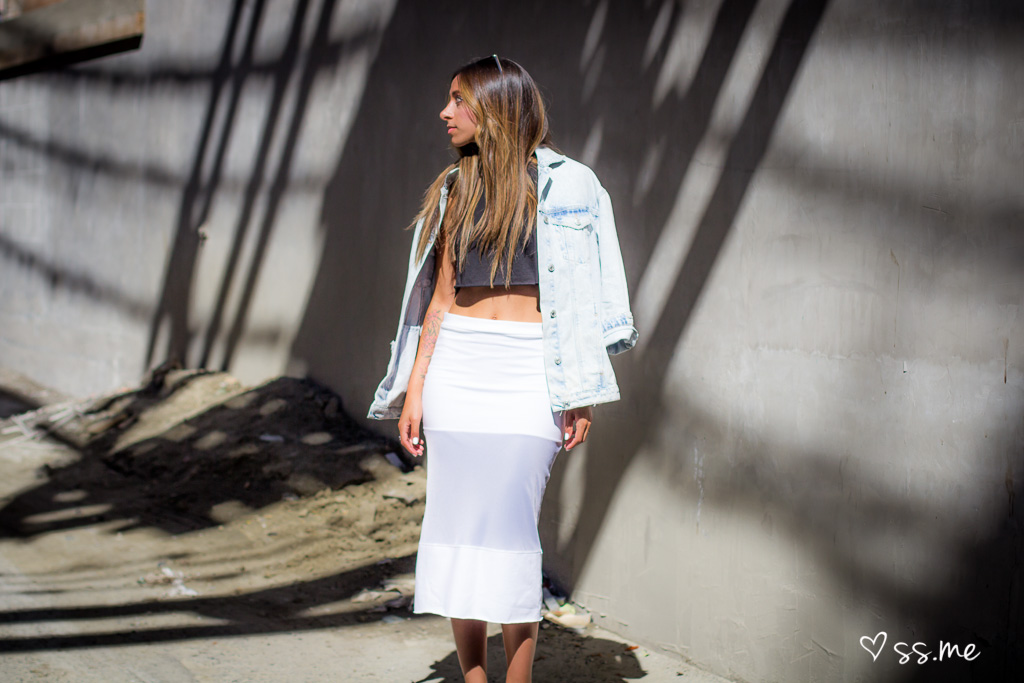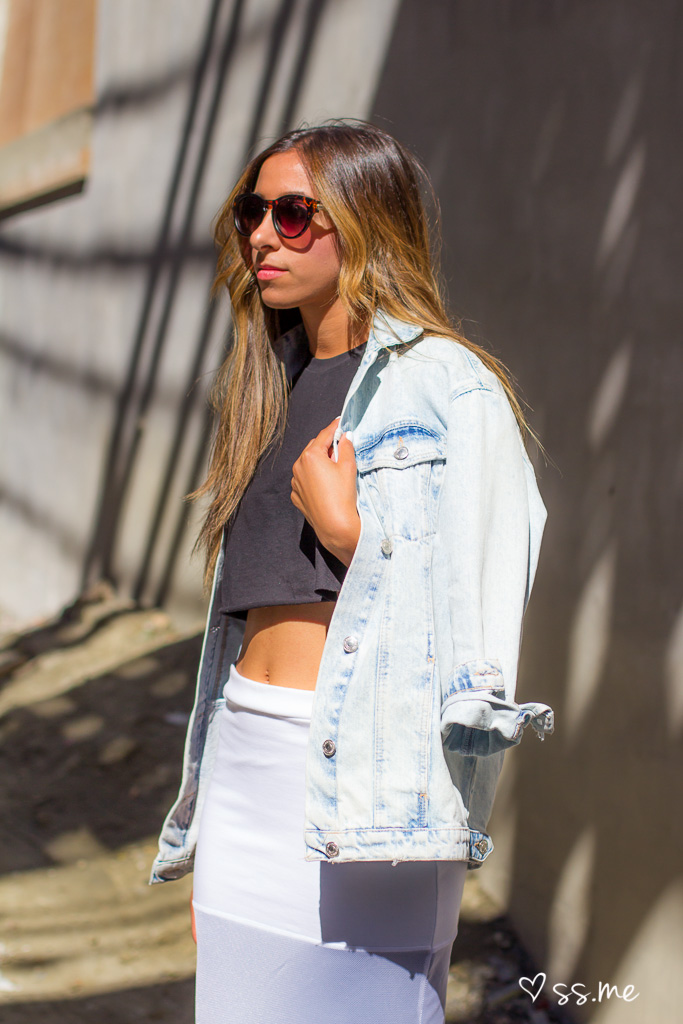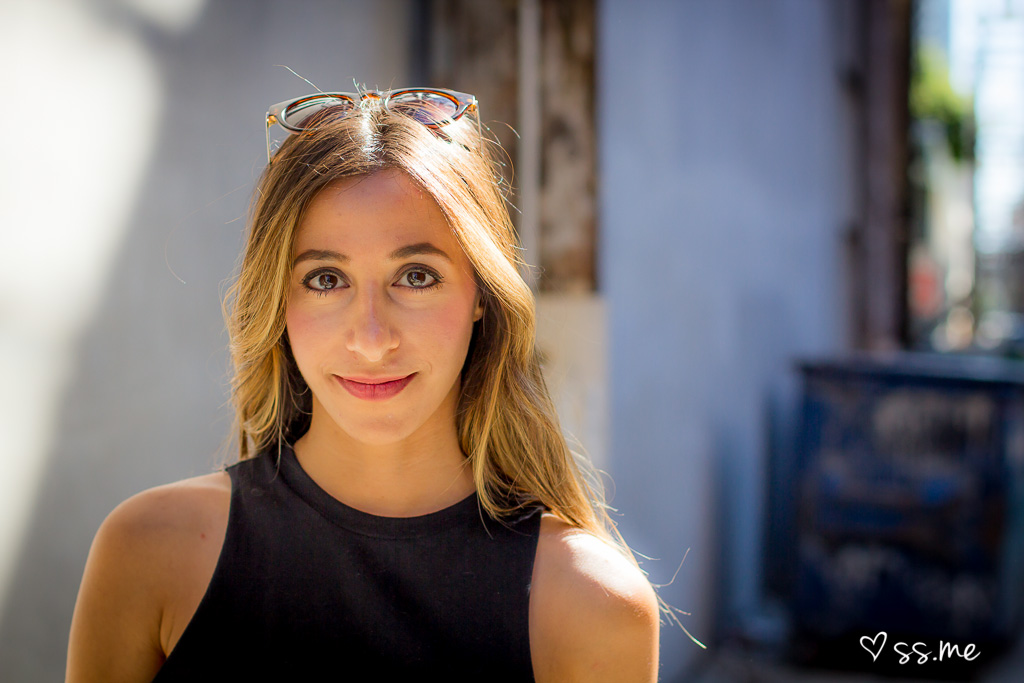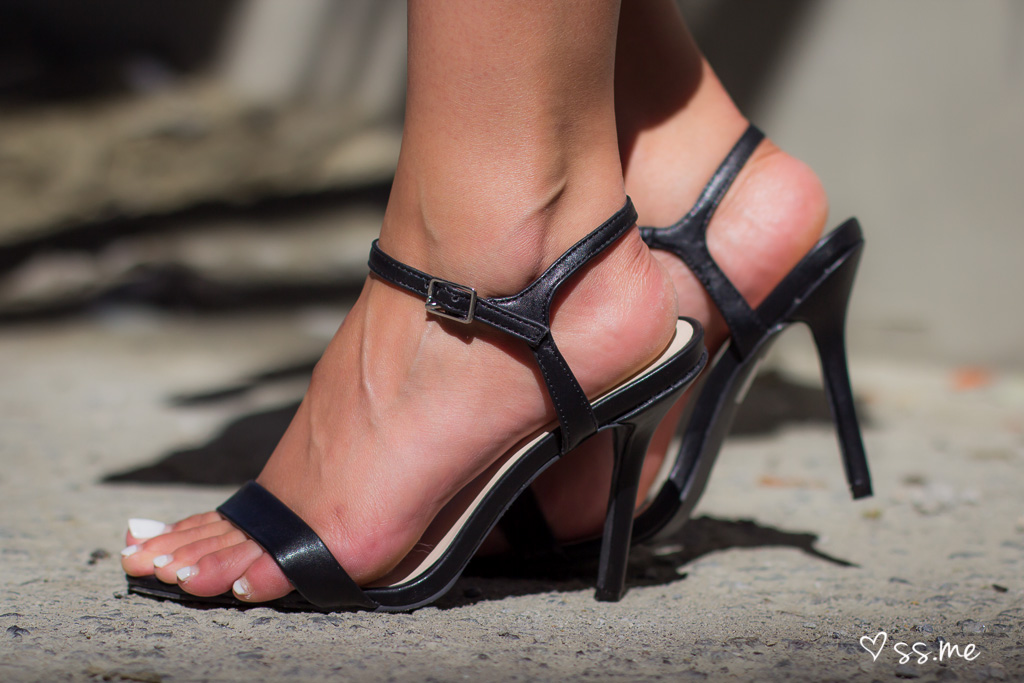 See more Vancouver style blogger looks.