*head to toe: Zara moto jacket (similar here), CK Jeans sweatshirt (similar here), Citizens of Humanity denim (similar here), and Aldo ankle boots (similar here).
The weekend is my favourite time to relax, renew, and reflect before heading into an all new week (especially on Remembrance Day long weekend) . And, though I'm a freelancer and beat to my own dress code drum, I know many of you don't…so I want to share with you my favourite go-to weekend style. Some words to describe it are: relaxed, effortless, and yet, still stylish. The denim + sweatshirt + bootie combo is perfect because it toes the line between comfort and chic. And believe it or not, sweatshirts are very on-trend right now as long as they are worn right. My personal favourite way to wear them is layered with a motto jacket on top…and just to finish things off, I like to pair it with a neck scarf. I also turn to this pair of Citizens because they have stretch in them…so they are comfortable yet still hug the body really nicely.
What's your go-to weekend style? And what are your plans for the long one ahead?
PS. The title of this post was inspired by one of my favourite tunes, Into The Wild. Have a listen if you want to get a little lost this weekend.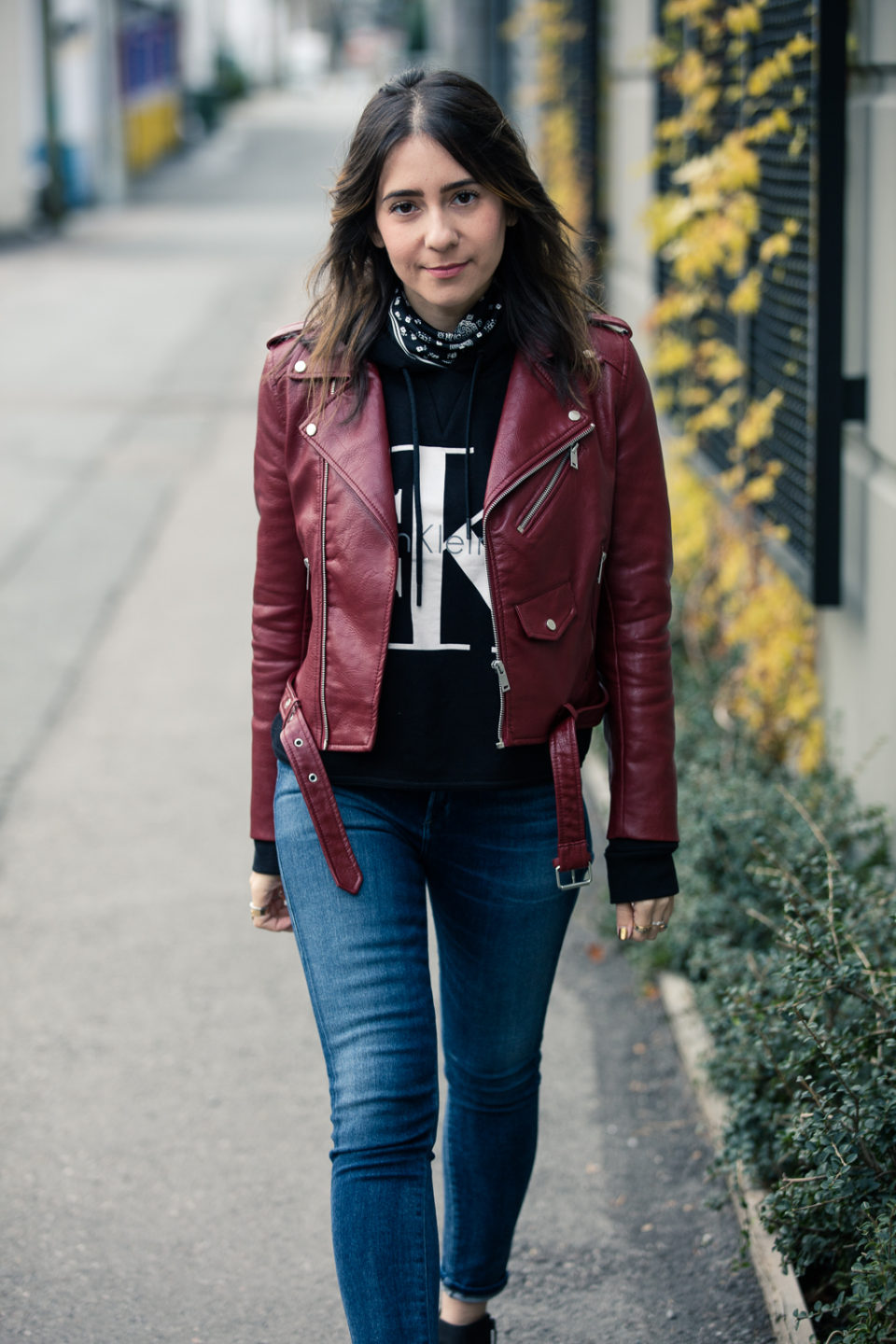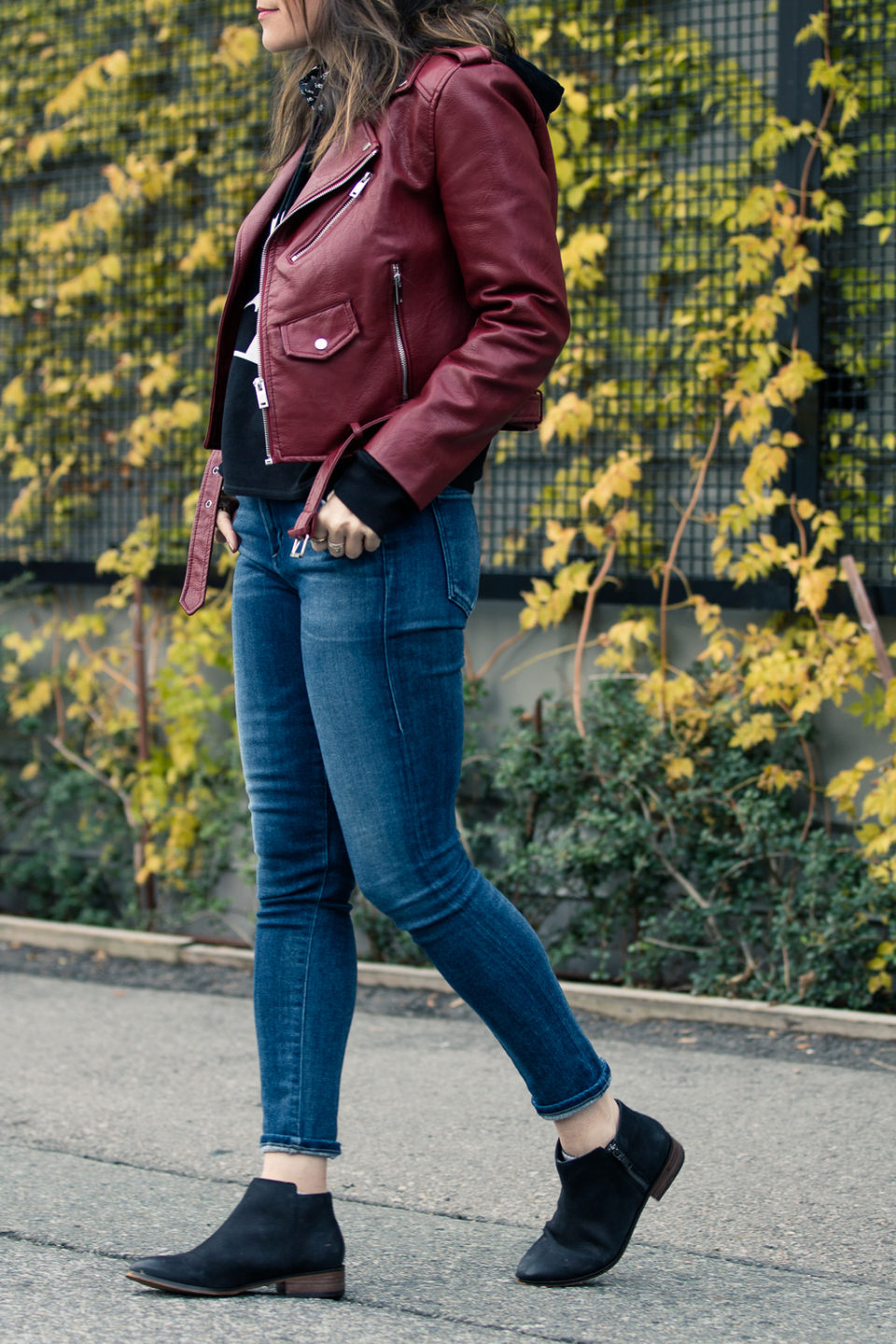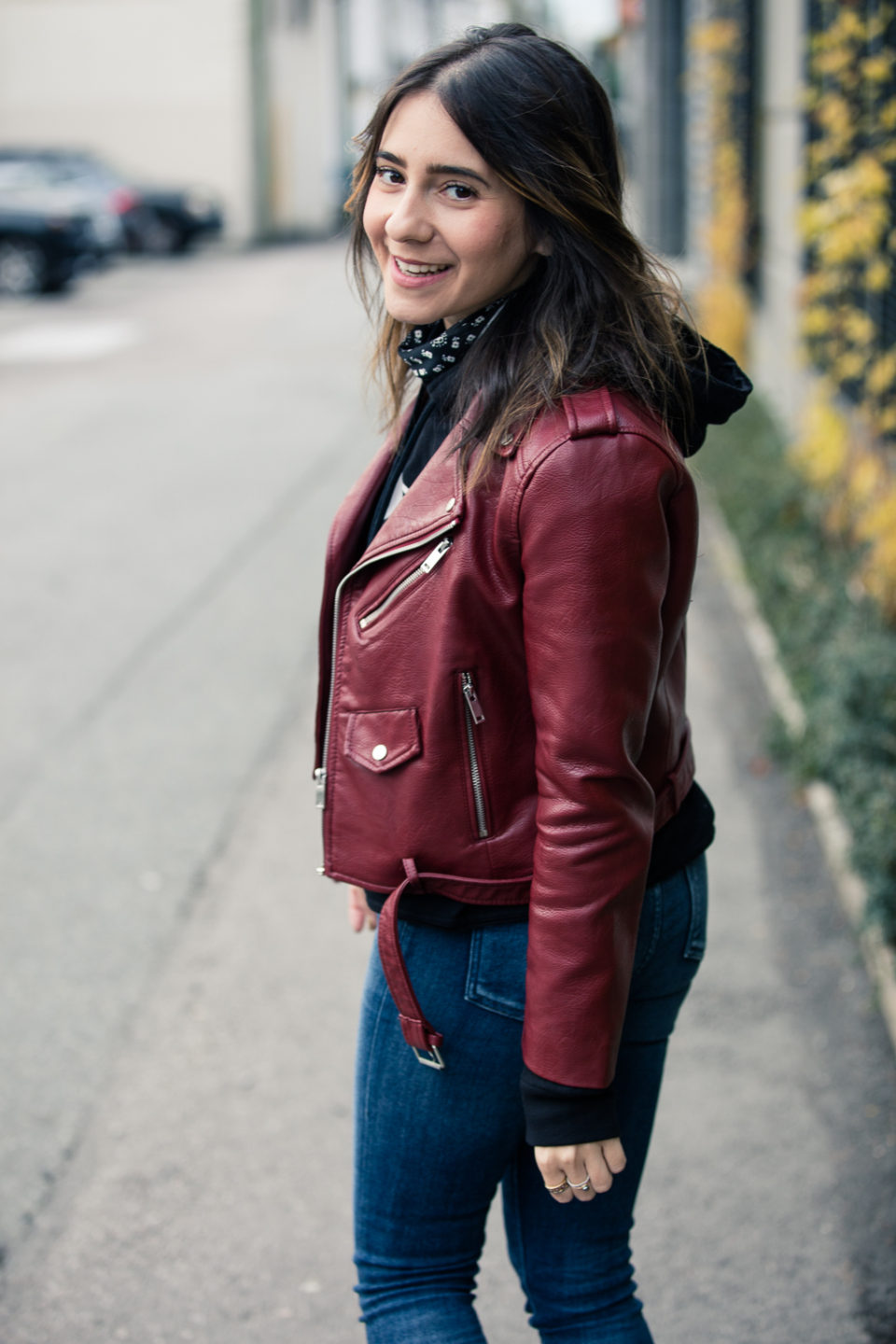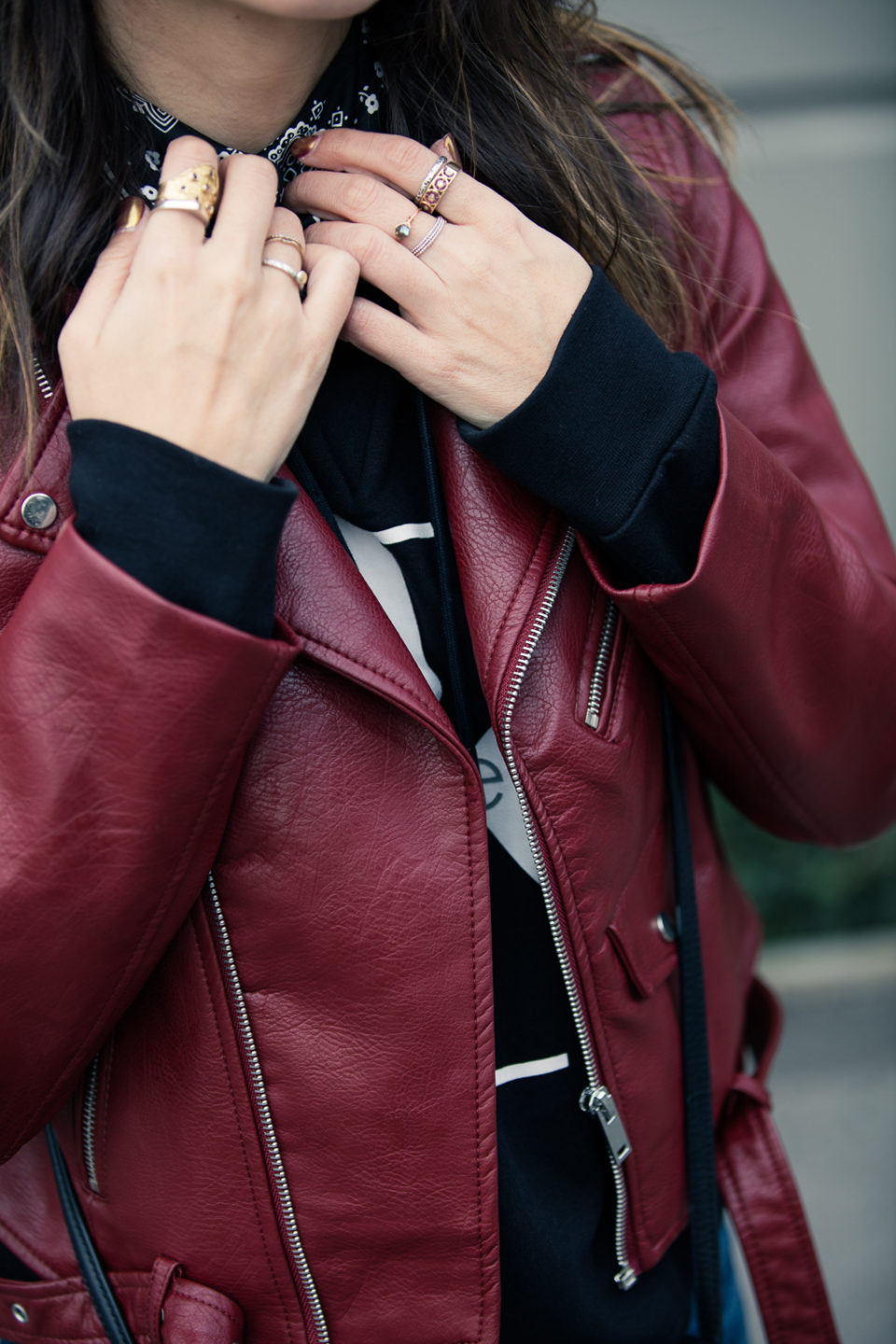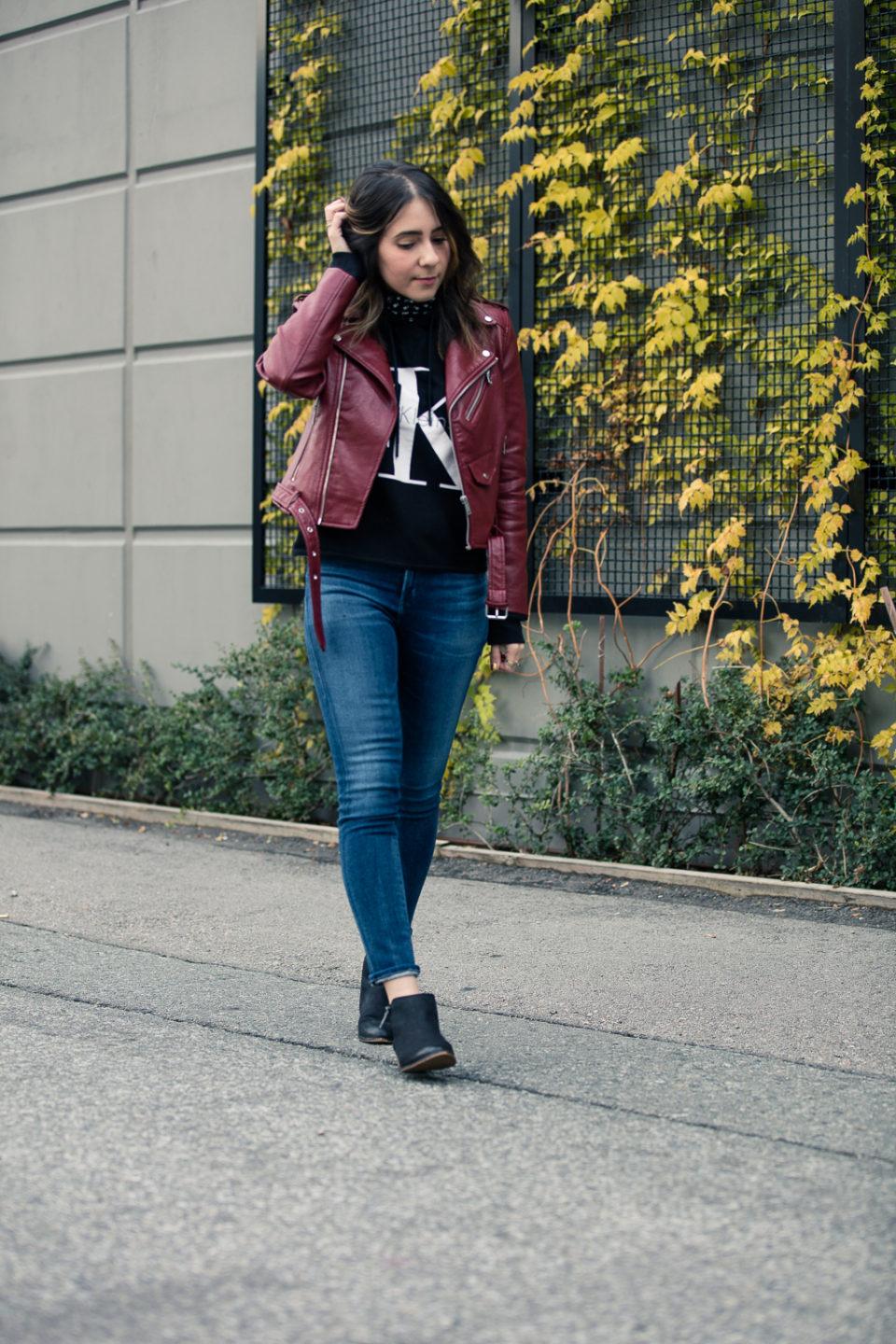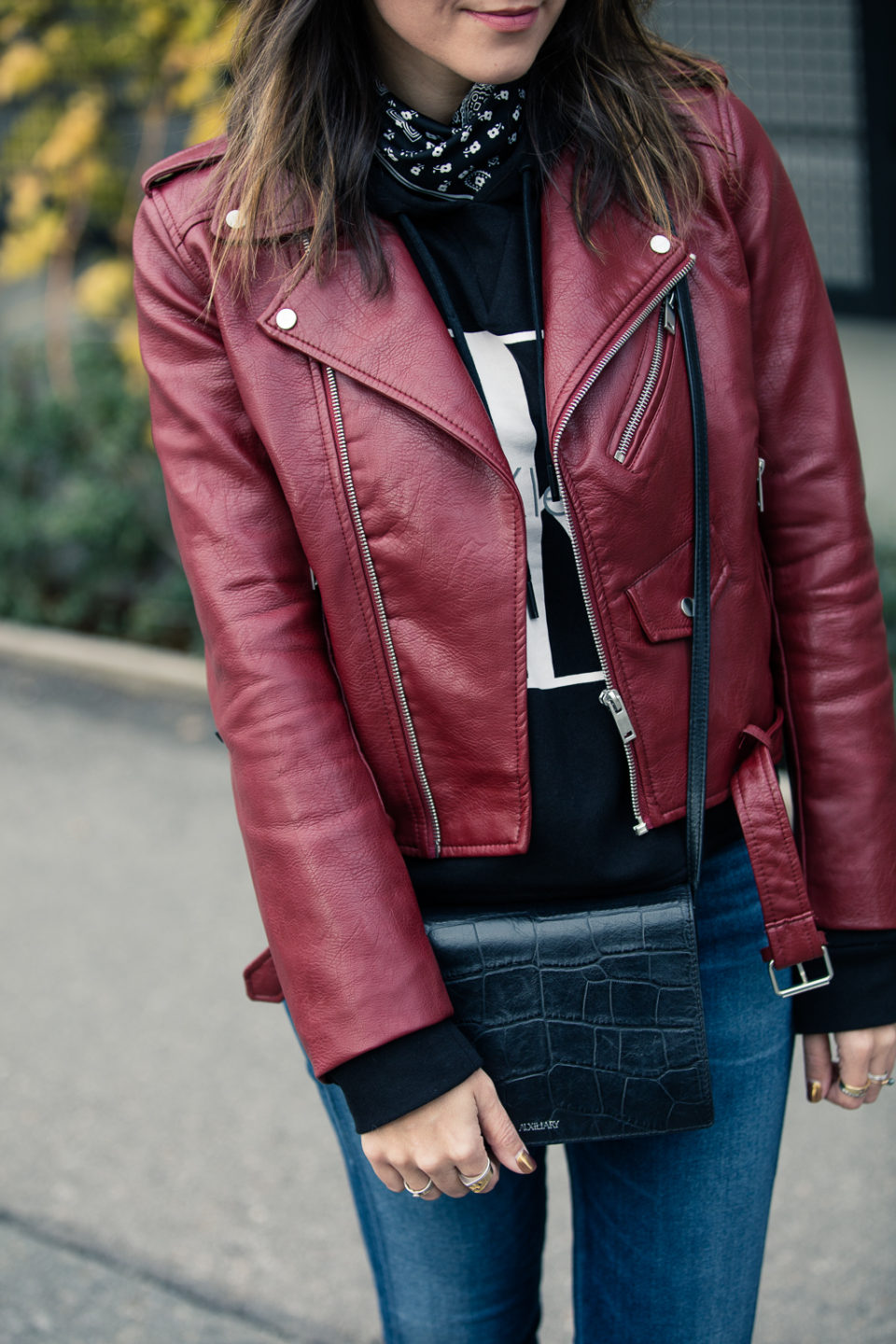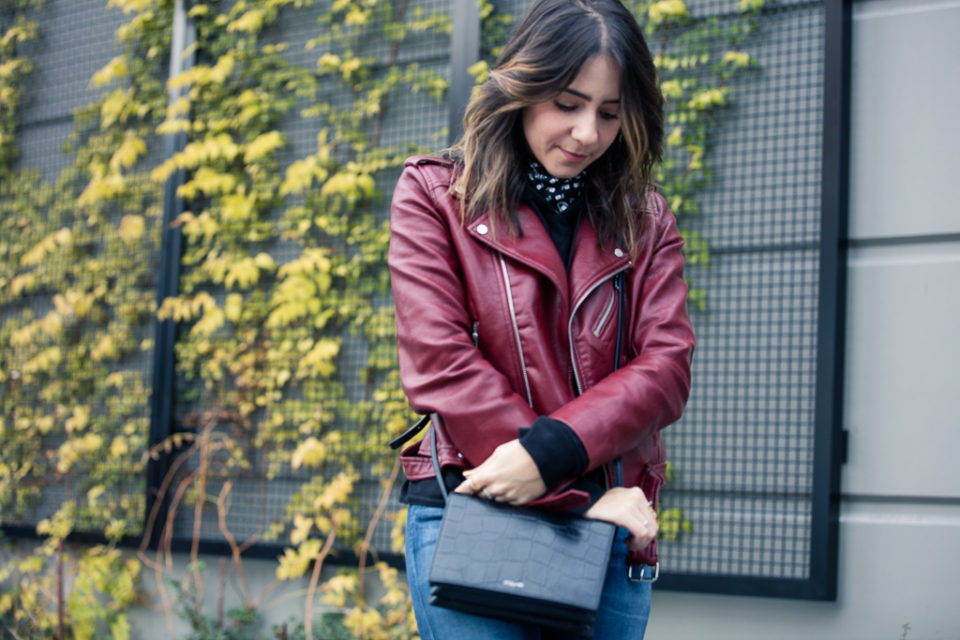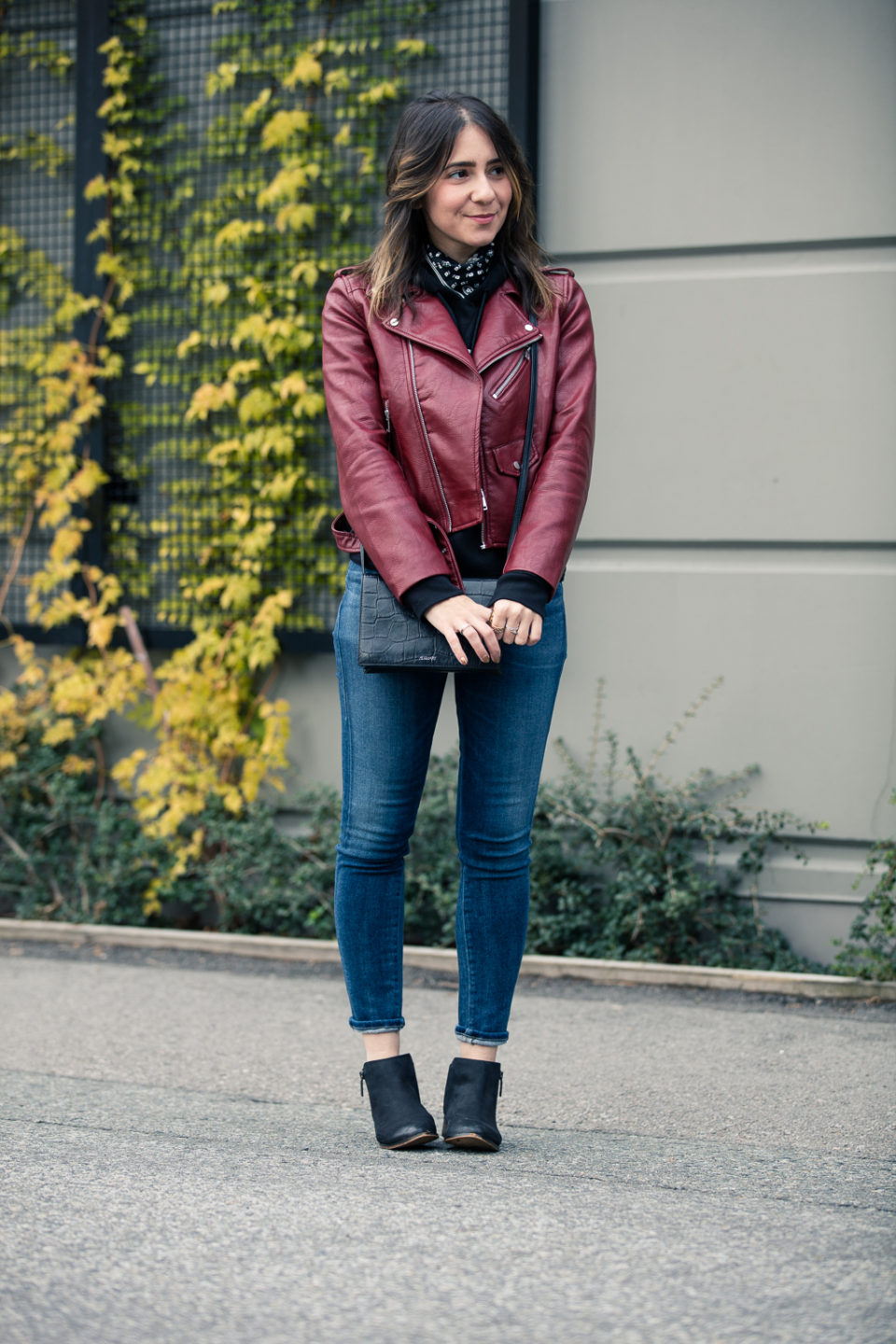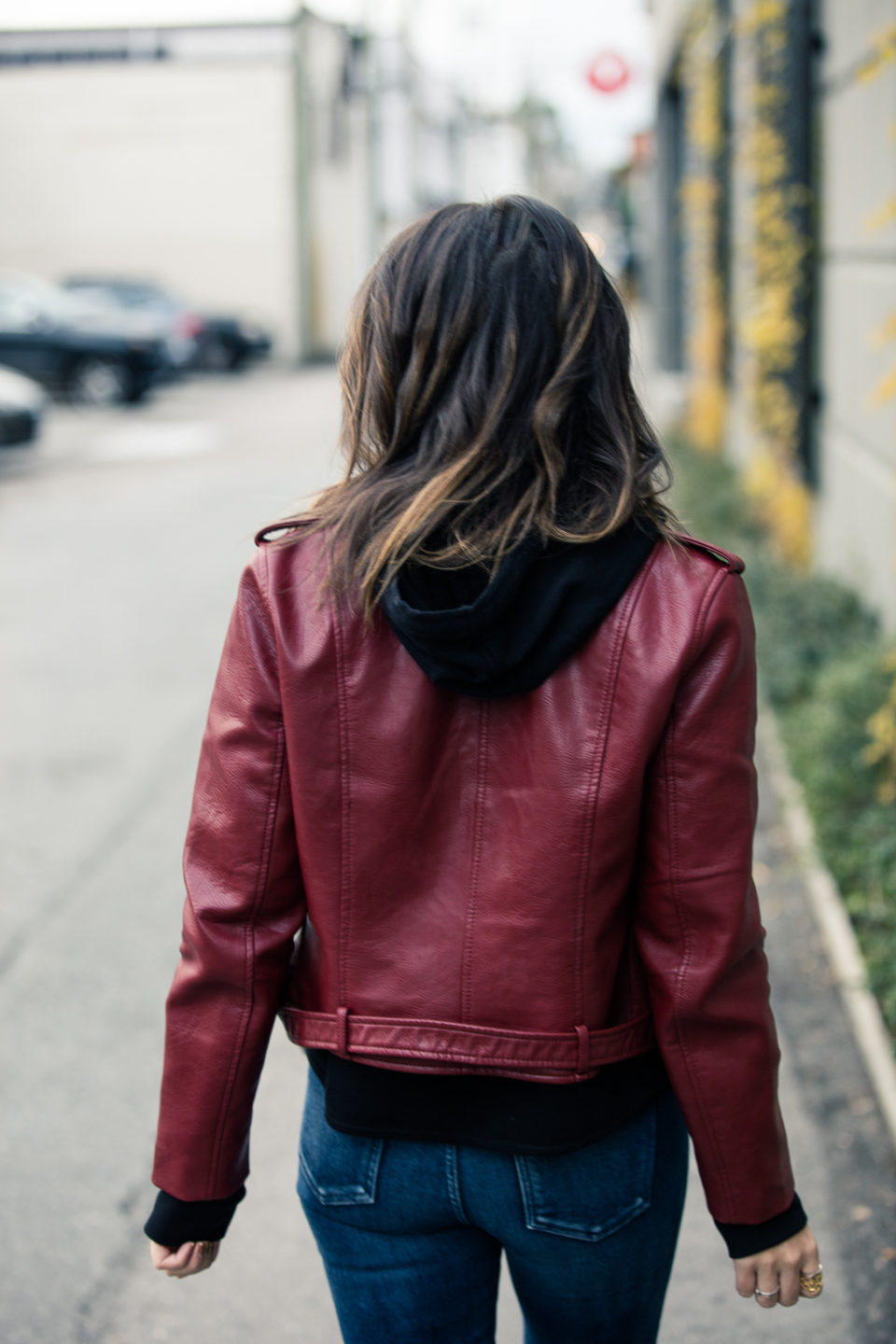 Photos by Randa Salloum