If there's one thing to be said about New York, it's that the seasons are anything but boring. Each comes and goes in full force and brings its own style challenges. Because of this, New Yorkers are hands down the best at layering for the cold Winter season. Creativity is key in staying warm and layering in such a way that you don't look like the Michelin Man.
I've rounded up eight street style looks straight from the Big Apple so keep scrolling for Winter layering inspiration!
Layer a longline coat over a bomber
These proportions look great together. The bomber is on-trend for the season and the longline coat pulls the whole look together.
Wear quirky socks to complete your look
There's nothing like a cool pair of socks to complete a look – and in this case – mismatching socks (even better). No one wants cold ankles – trust me, I tried to pull this off in New York and almost froze to death. Brrrr……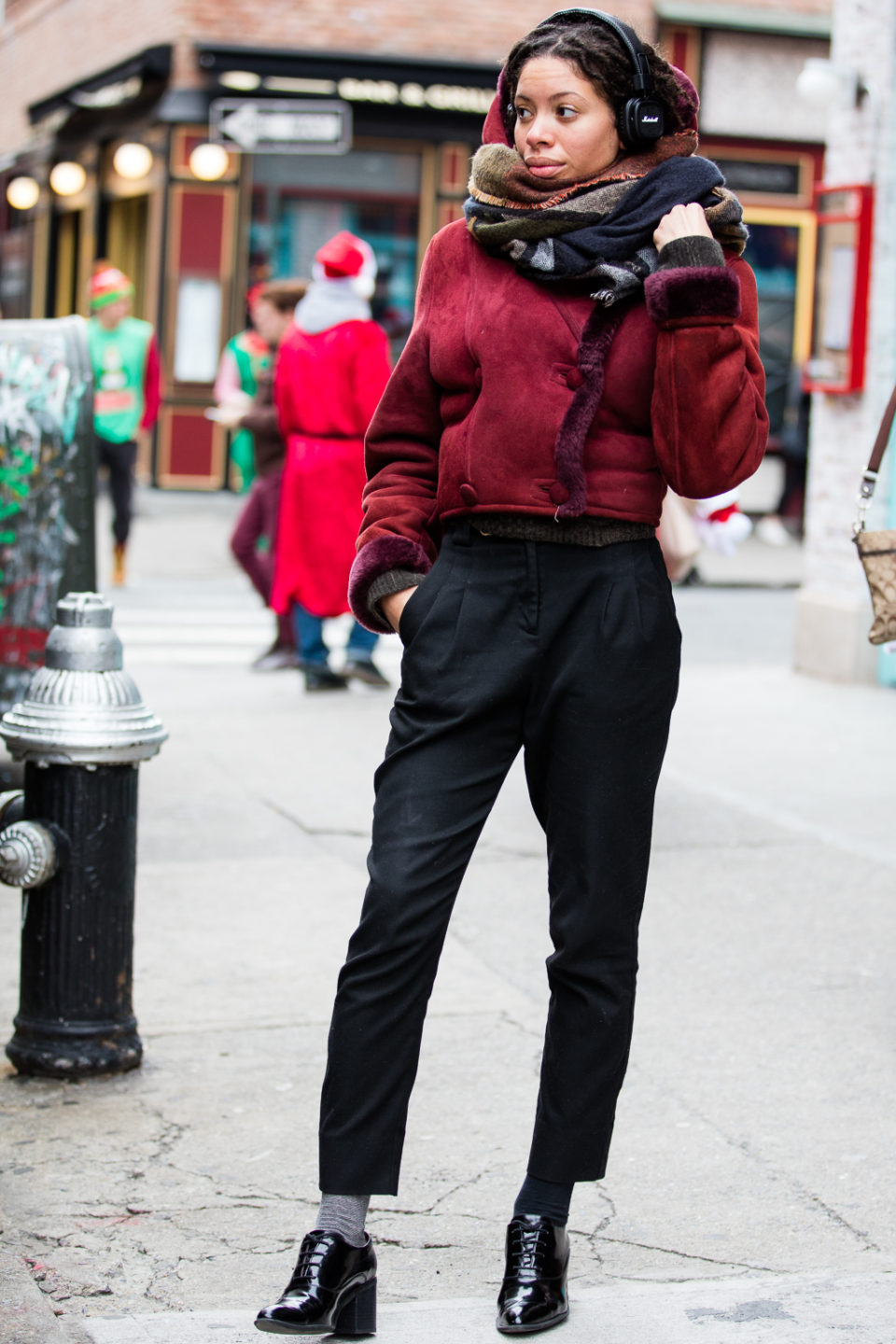 Did someone say earmuffs?!
'Nough said. Earmuffs are the perfect accessory for the cold-weather season.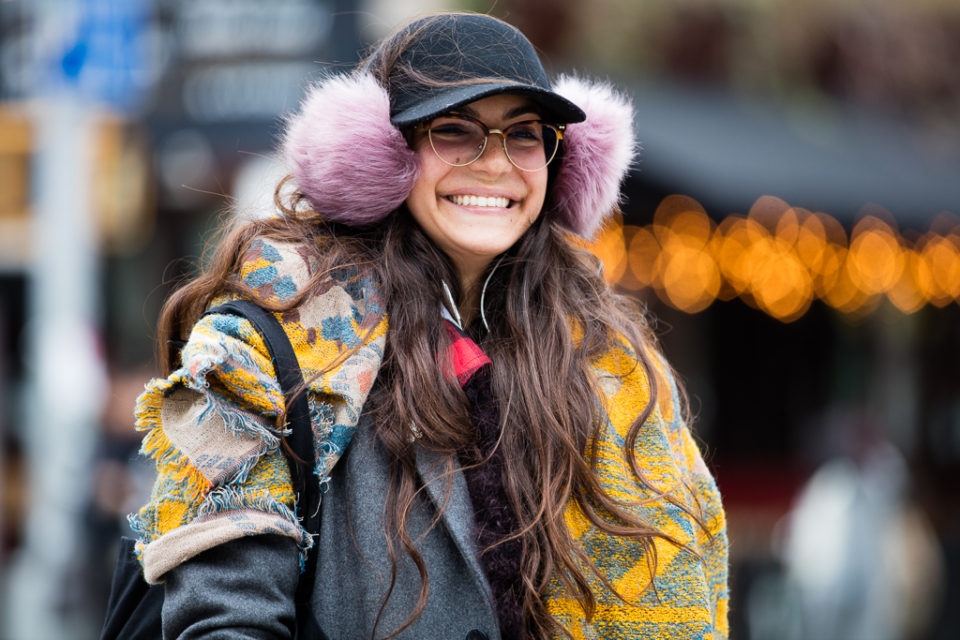 Parkas are always a good idea
It took a lot of convincing, but I've finally realized that a parka is ESSENTIAL. Finding a stylish version is the biggest challenge but once you have it, you can just throw it on and you're guaranteed to be warm.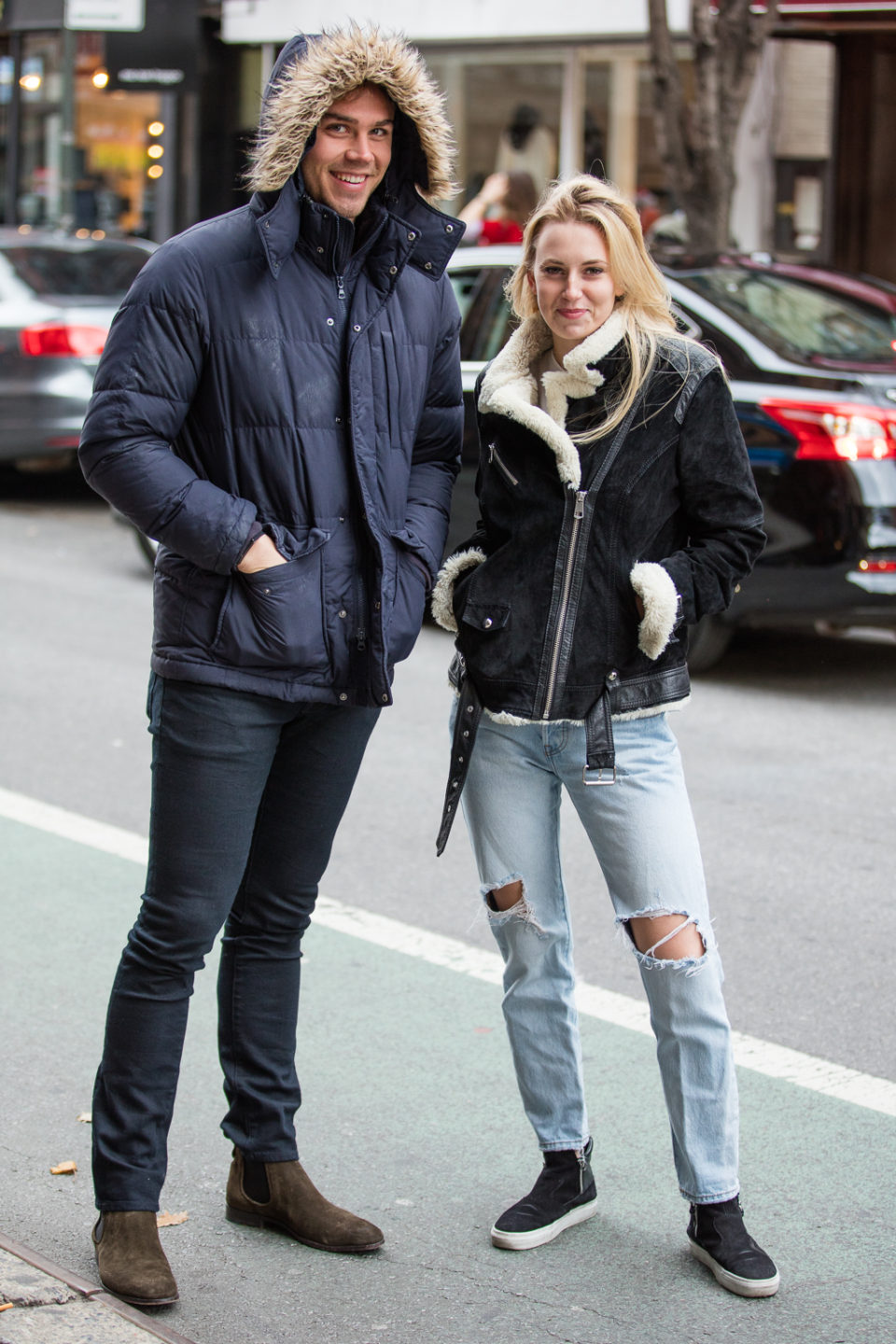 Protect your extremities
If your extremities aren't warm, the rest of you won't be either. A stylish hat, scarf, gloves, and boots are key! Plus, outerwear accessories make such a difference in taking your look to the next level.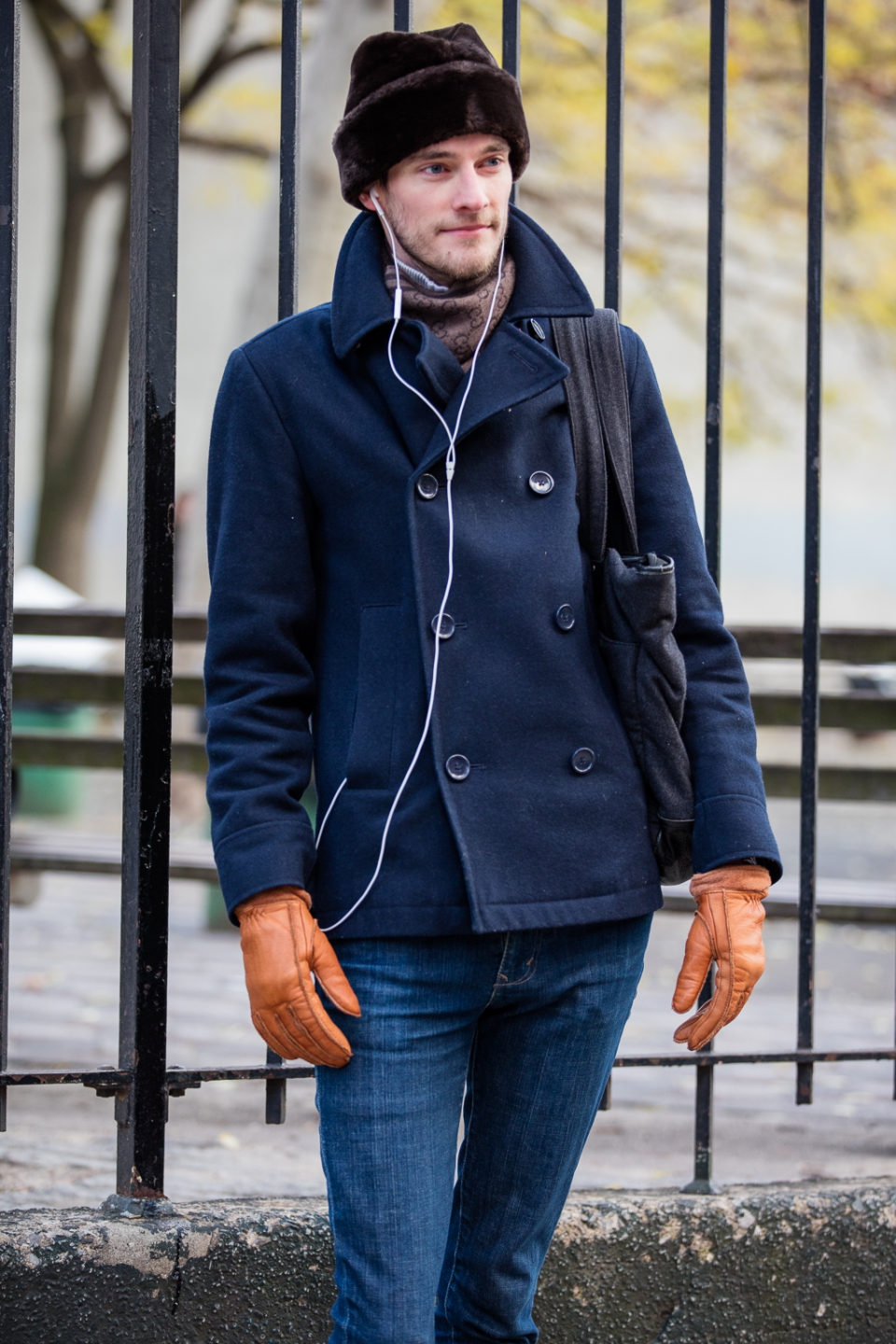 Layer a moto jacket under a longline coat
Once again, these proportions look great. A leather bomber can also really block the wind. Plus, once you go inside, you can remove your longline coat and just wear your moto jacket for a less bulky alternative.
ALSO: Layer colours (or textures)! Red and pink is one of my favourite colour combos, plus this girl somehow manages to make mustard look so great with this outfit.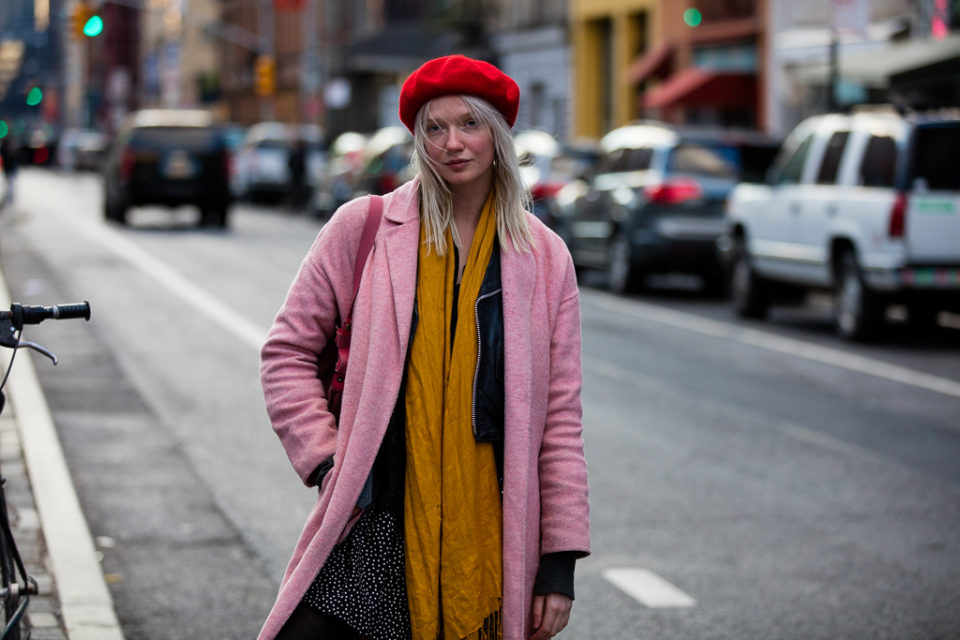 Wear monochromatic layers
If you don't want to look like the Michelin Man, layer on a monochromatic colour palette. It looks chic and elegant without saying too much. A coat, vest, sweater, and dress shirt are the perfect combo.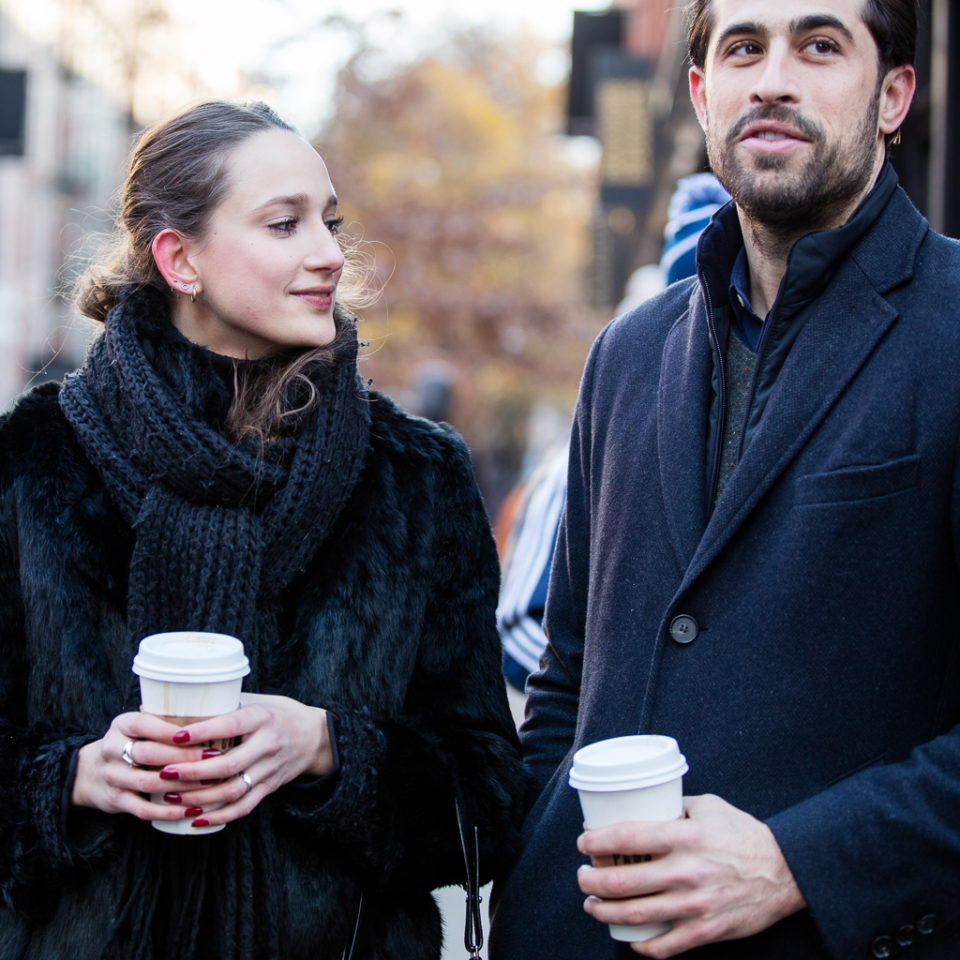 Embrace the hoodie
It looks perfect layered under a bomber jacket and over a sweater. Added bonus: the colour blocking here makes the entire look pop.