It's two weeks into my month-long stay in New York and I can't believe how quickly it's flying by. What I'm realizing is that one month is barely enough time to get into the groove of being a "New Yorker". You can barely scratch the surface of what it has to offer in terms of music, food, fashion, culture, people, neighborhoods, bars, etc (especially when you're working full time).
New York is so alive but the very thing that makes it so wild and wonderful is also the thing that can make you feel so lonely and lost.
I felt like this the first week but I snapped out of it pretty quickly. It's been so much fun to connect with my team at our DUMBO office. As much as being a "freelancer" is amazing, human connection isn't something you can replace.
Whenever I've felt disconnected in NY though…I've done what makes me feel most alive. I go roaming the streets and take street style photos with my friend, Ryan of Twelve Rolls. I get to meet interesting people that I would never otherwise talk to…it goes with the territory of being a street style photographer and it's a beautiful thing most people who do this don't talk about much. You collect stories and sometimes new friends. Especially in a place like New York, I feel truly lucky to be able to do this.
And of course I have TONS of street style moments to share with you all, but till then, here are a few of ME. Until I have time to capture all my content and get it up on the blog, follow along for daily street scoutings of New York on Instagram and IG stories!
PS. I'm wearing a bohemian clutch called "THE KOCHI" and it is so perfect for summer.This clutch is so special is because it was made from vintage rugs in a textile shop in Jaipur, India…and since each is handcrafted with its own vintage clasp, not one clutch is alike. How cool is that? My good friend Laura has travelled to India many times now..and deeply connected there, so after her many visits, she is selling a limited amount of these beauties via @runaway.charlie.shop. Be sure to check out her page if you're interested in buying one…the clutches with vintage coins on them are also stunning!
*head to toe: Brandy Melville dress, choker from a New York street vendor, Runaway Charlie clutch, Topshop sandals.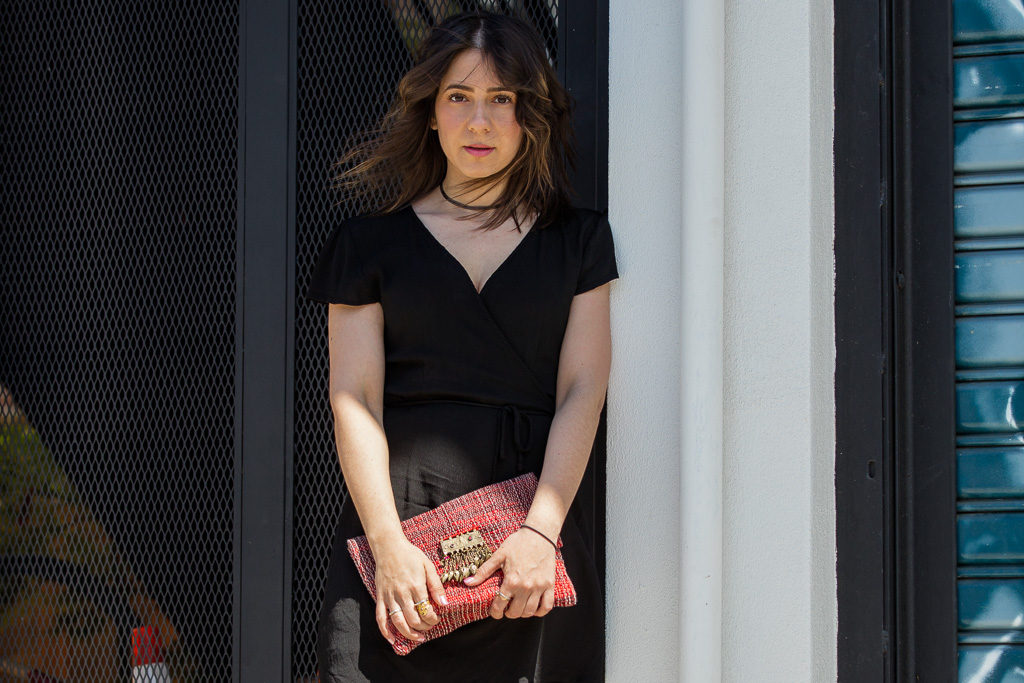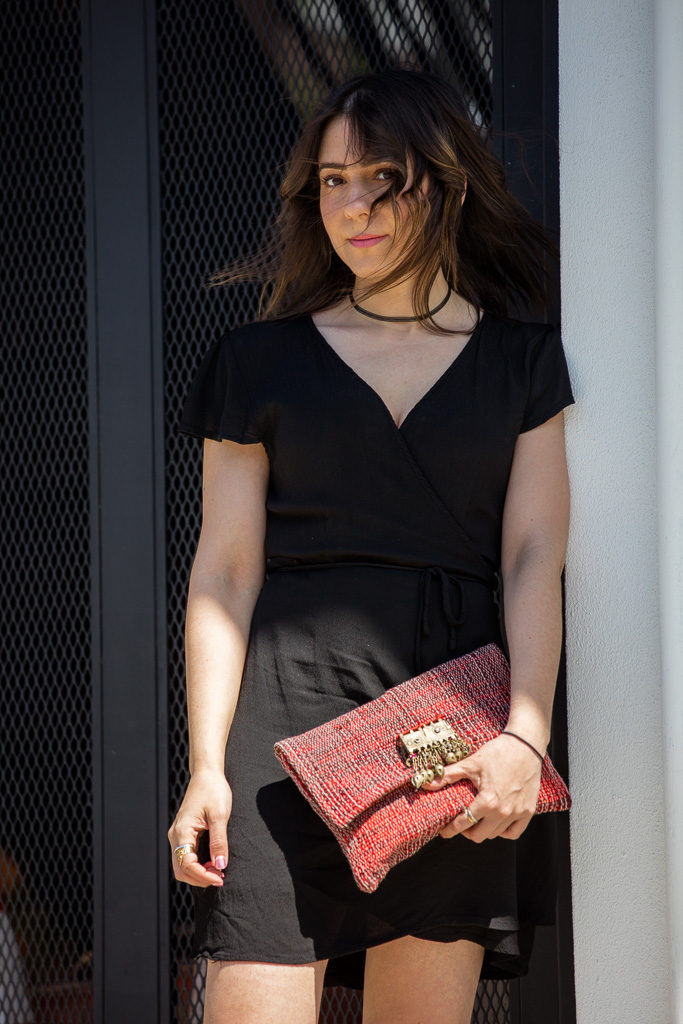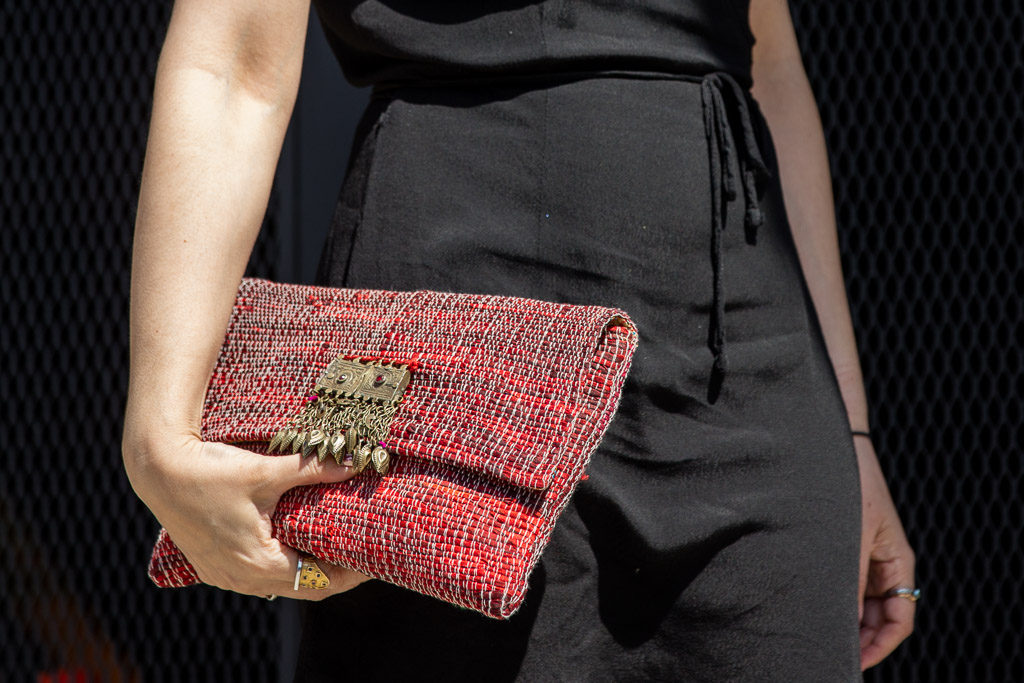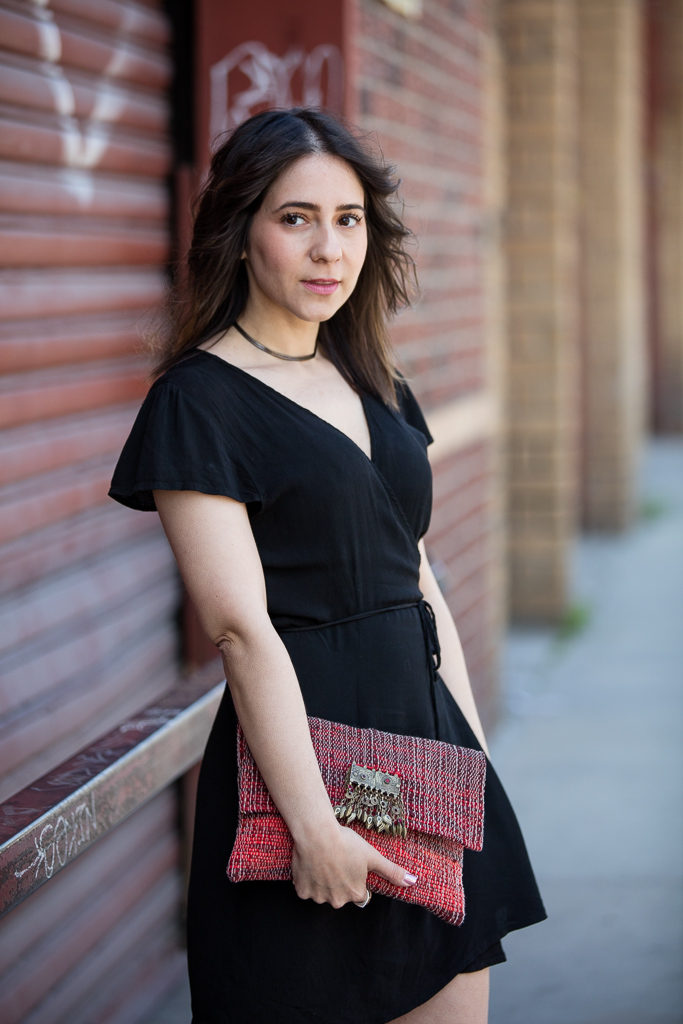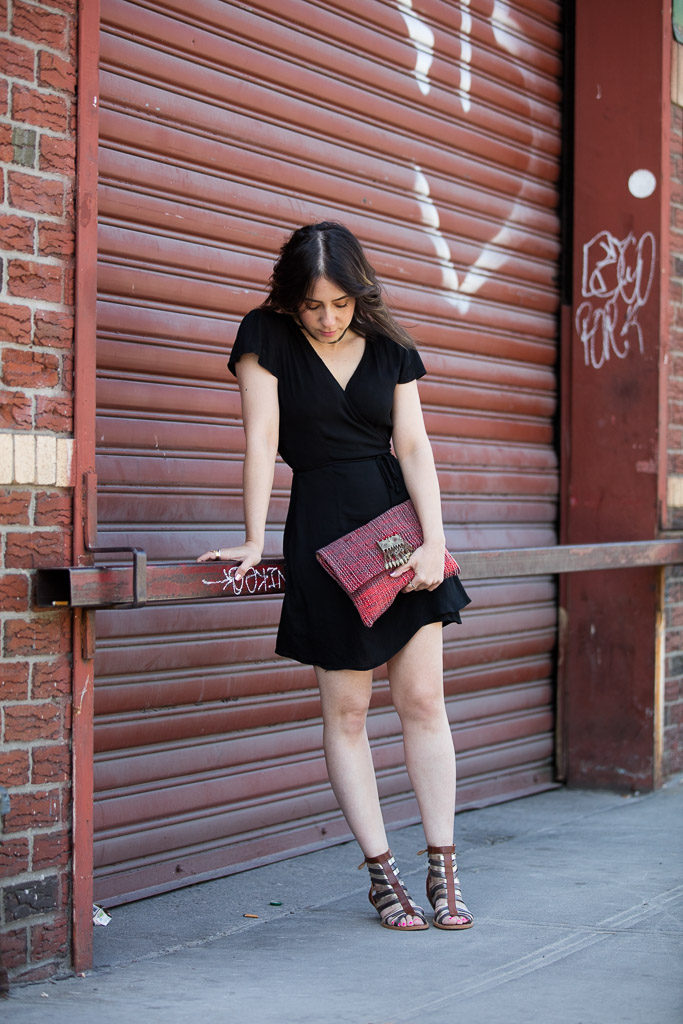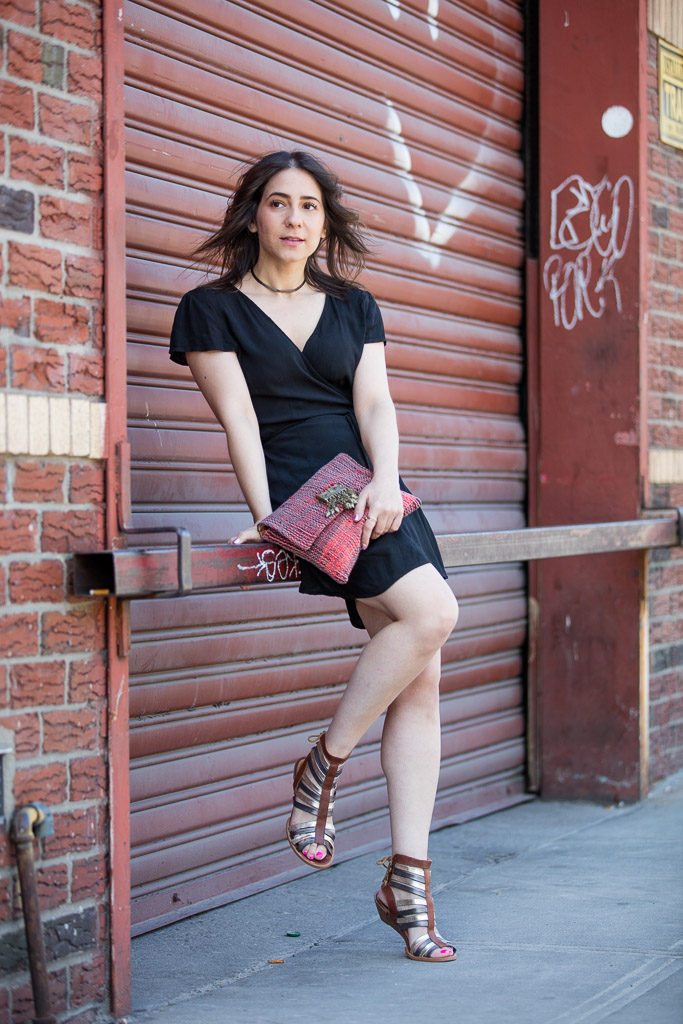 Photos of me by Twelve Rolls.