'Tis the season. Your inbox is full of holiday party invites and inconveniently none of these events fall on weekends! Before you RSVP 'yes' to every fete in your inbox, you'll need to have at least a handful of transitional outfits at the ready. Going from office to out certainly doesn't leave a lot of time for party prepping so you'll have to rely on a lot of clever styling tricks to take you from work to holiday play with as little hassle as possible.
Just in time for the holiday season, we've collaborated with Christie Lohr of Style Nine To Five to show you how you can take this look from office-appropriate to guaranteed-glam with just a few simple styling tricks.
Click here to see how Christie styled this look from work to play!
Cop the look //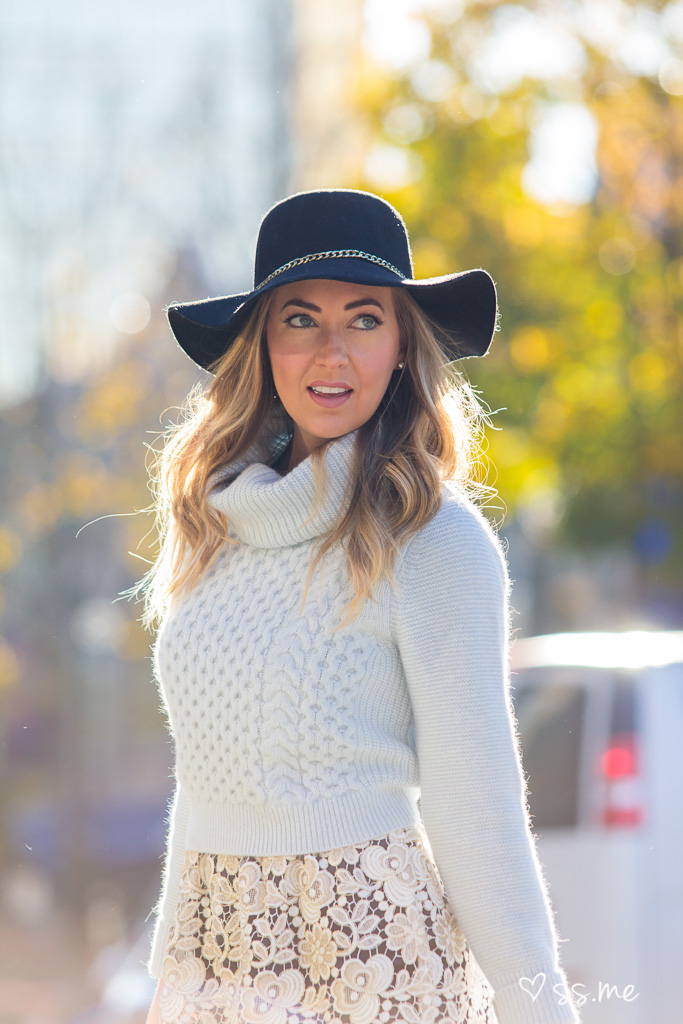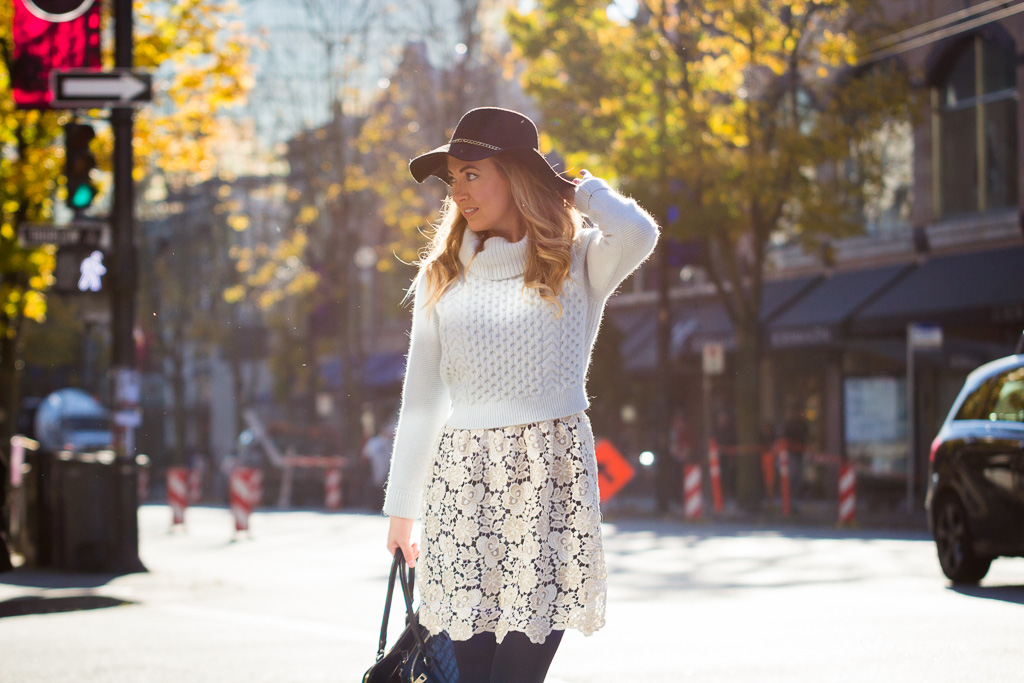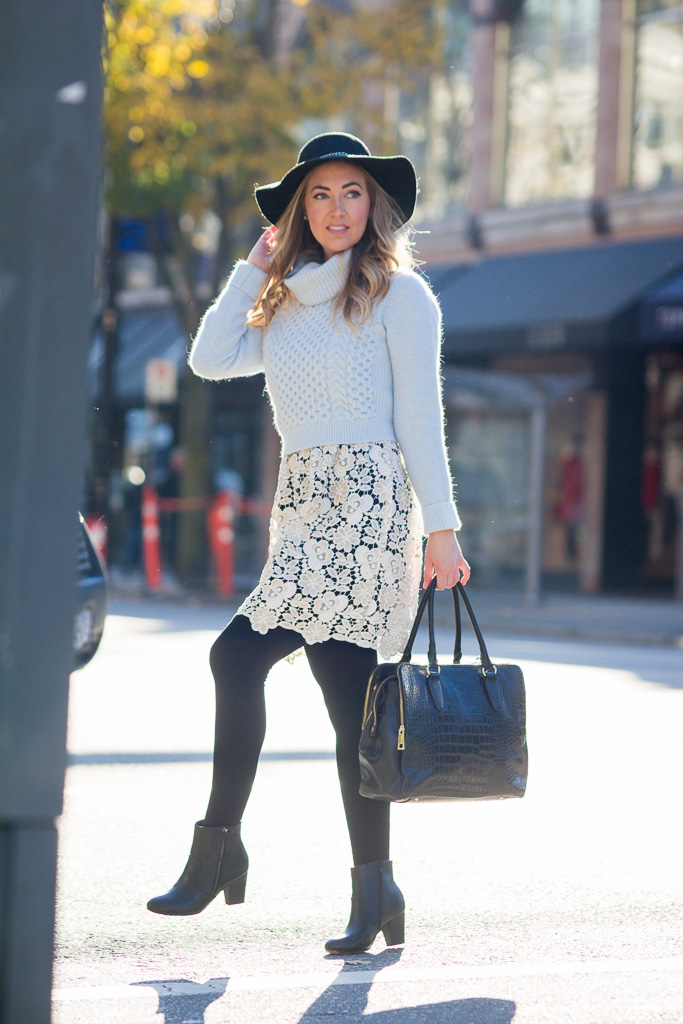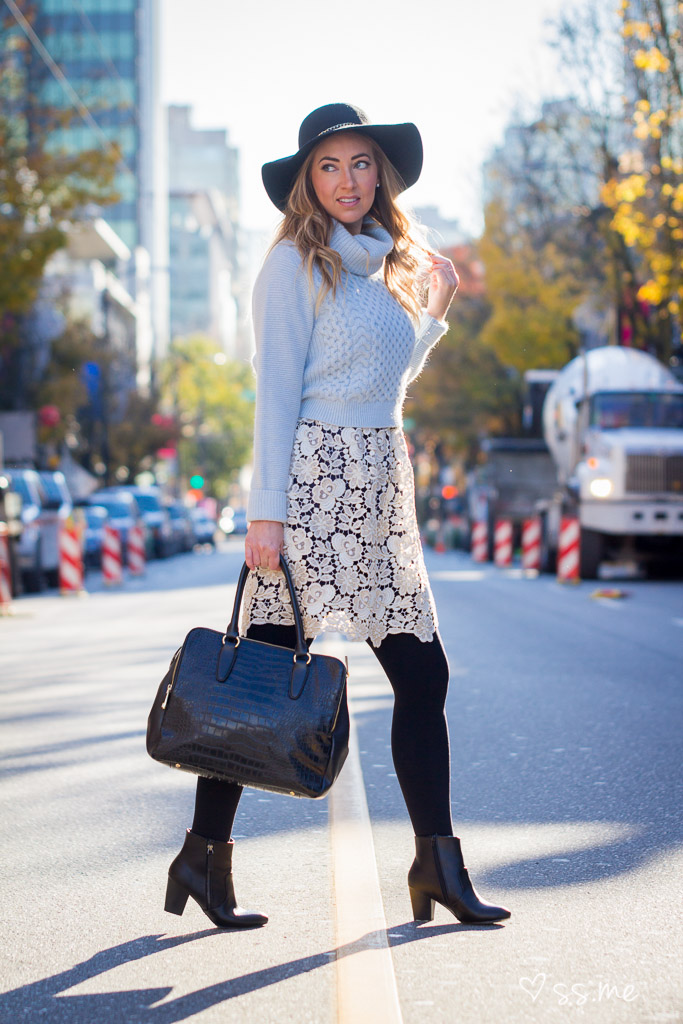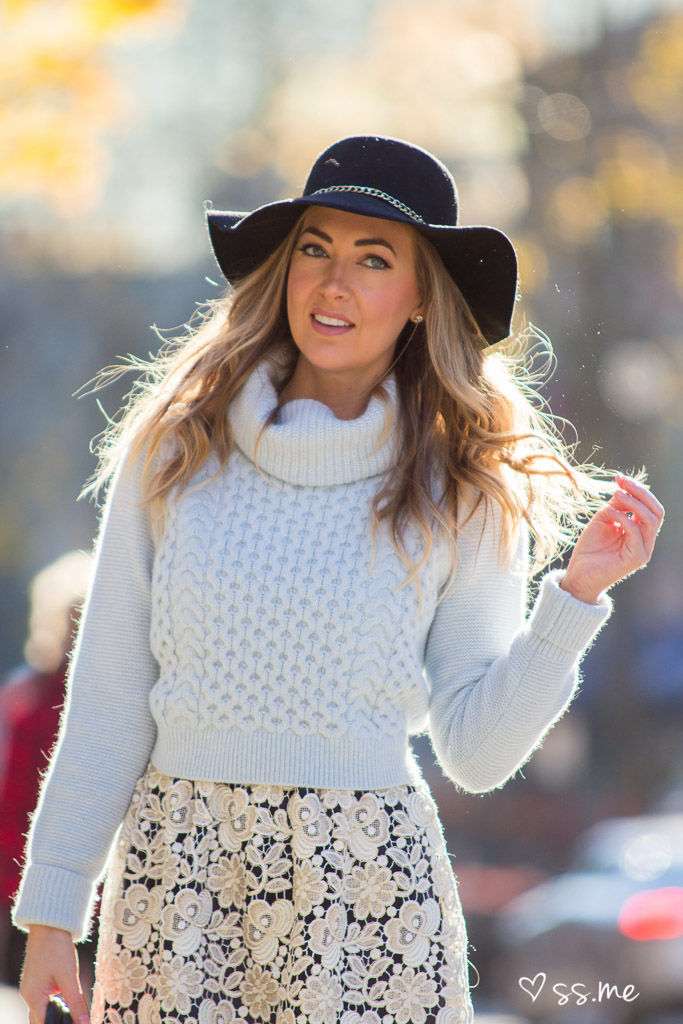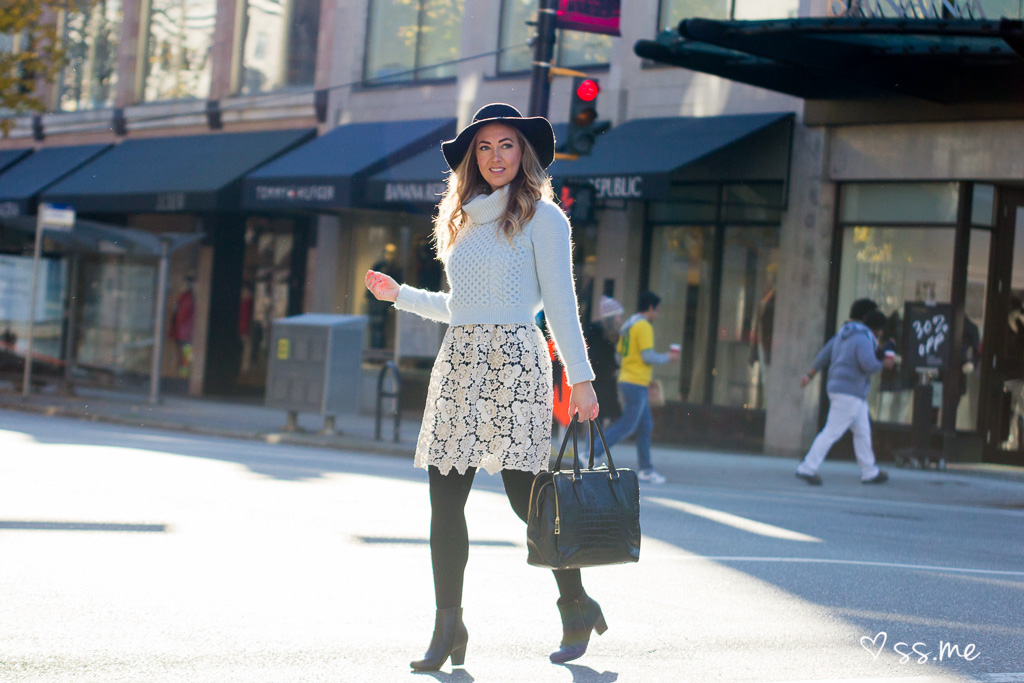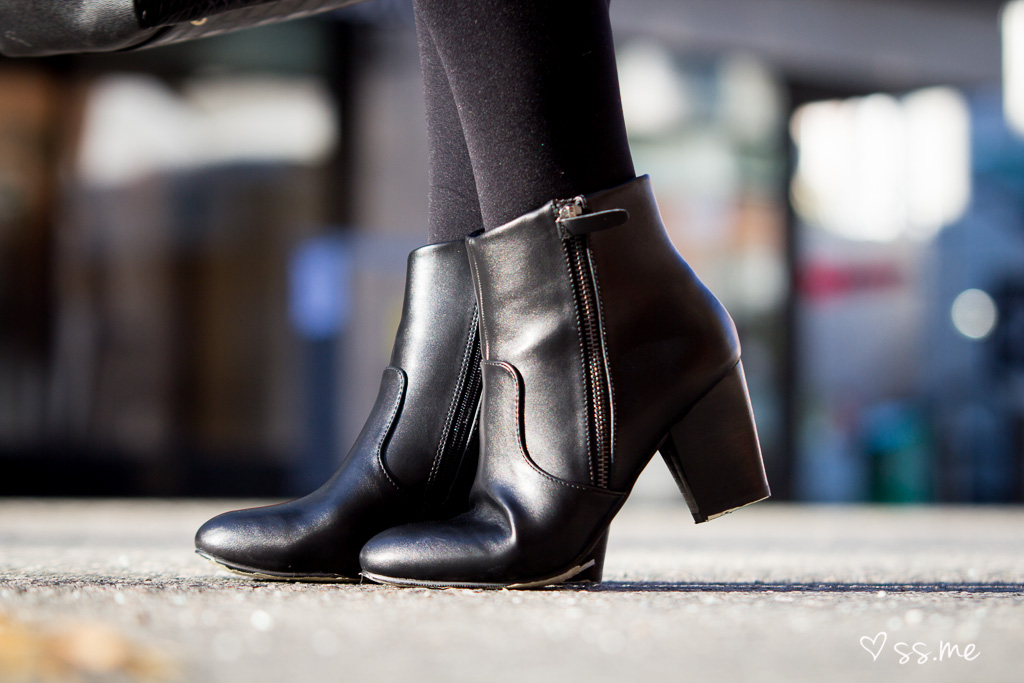 Christie's lace dress has just a touch of metallic thread, so it balances perfectly against the more sophisticated navy lining. She transitioned it from day to night by removing her sweater to expose the jewel neckline and added a few accessories, like a statement necklace, belt and clutch for some extra glam. She added a plush topper for a warm, chic touch and swapped out her ankle boots for some serious holiday sparkle.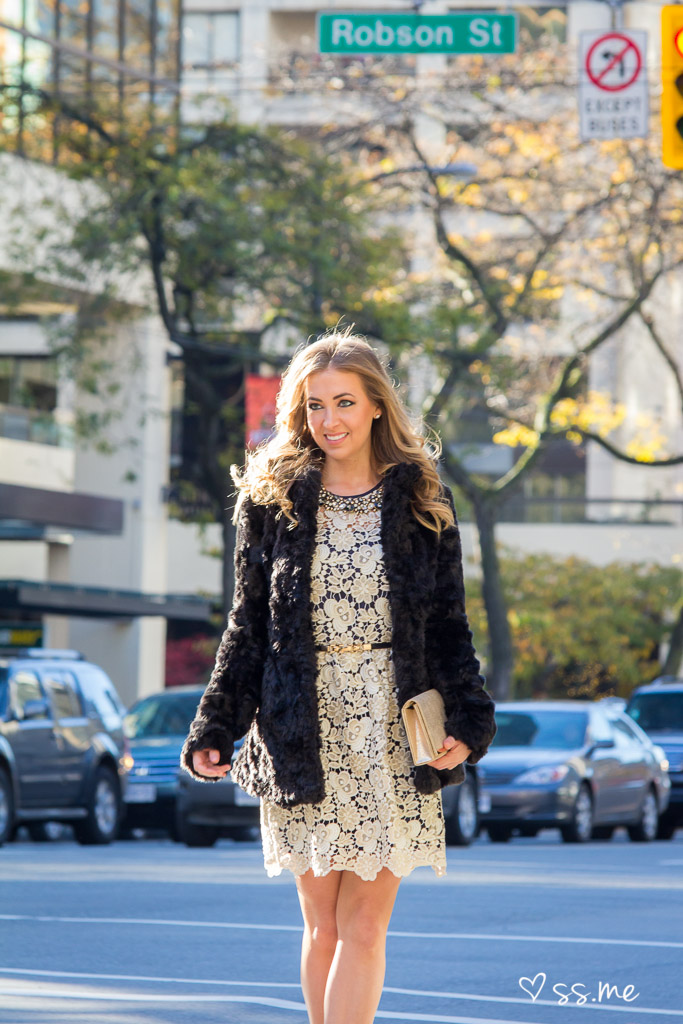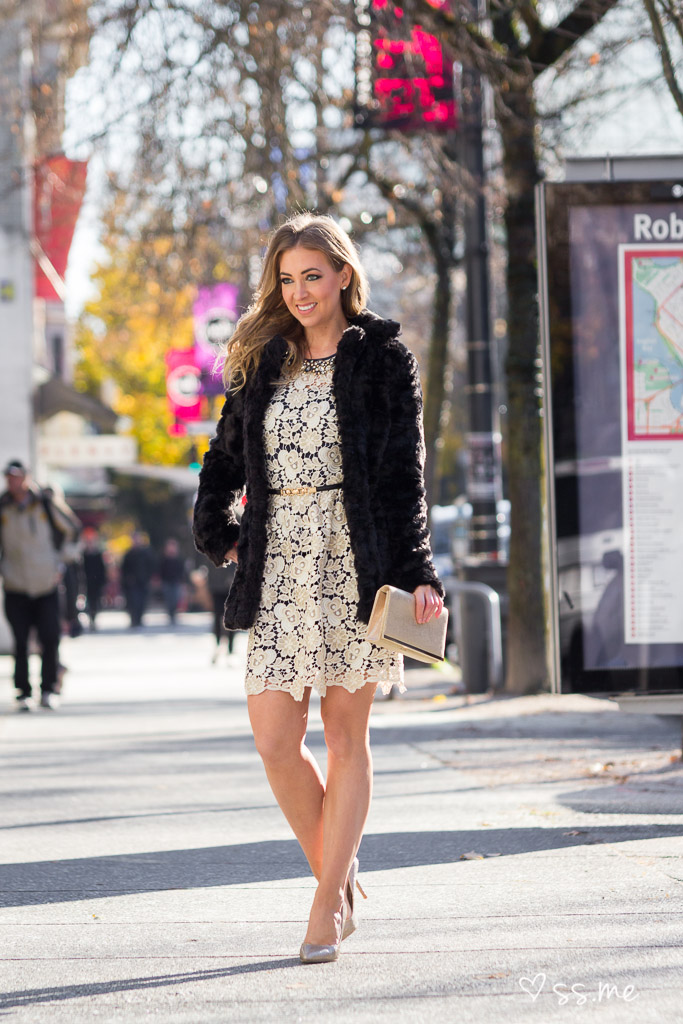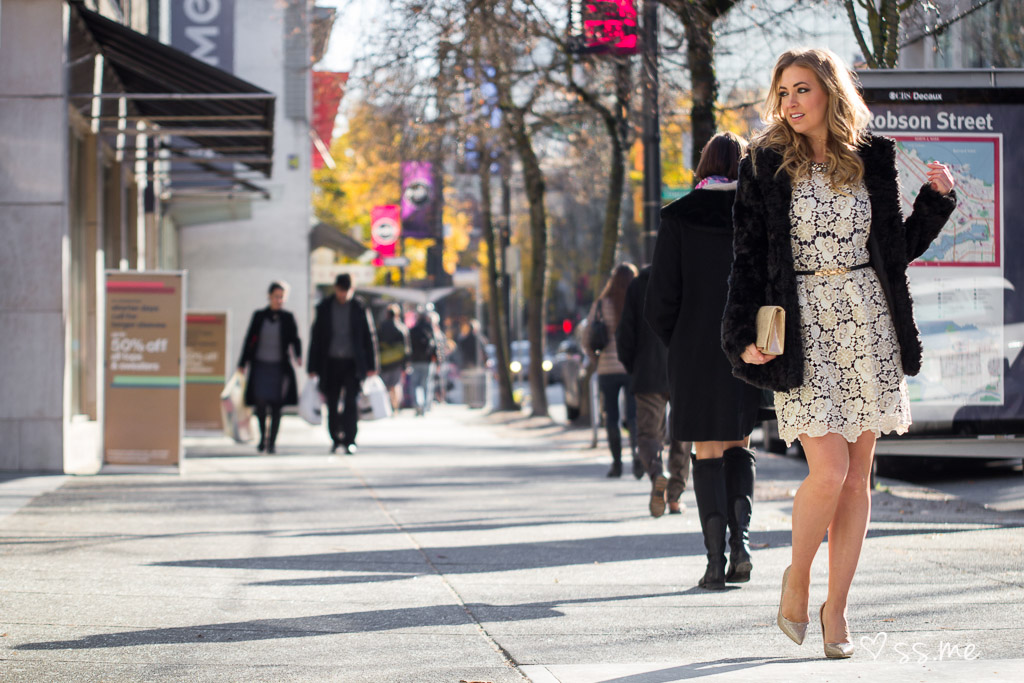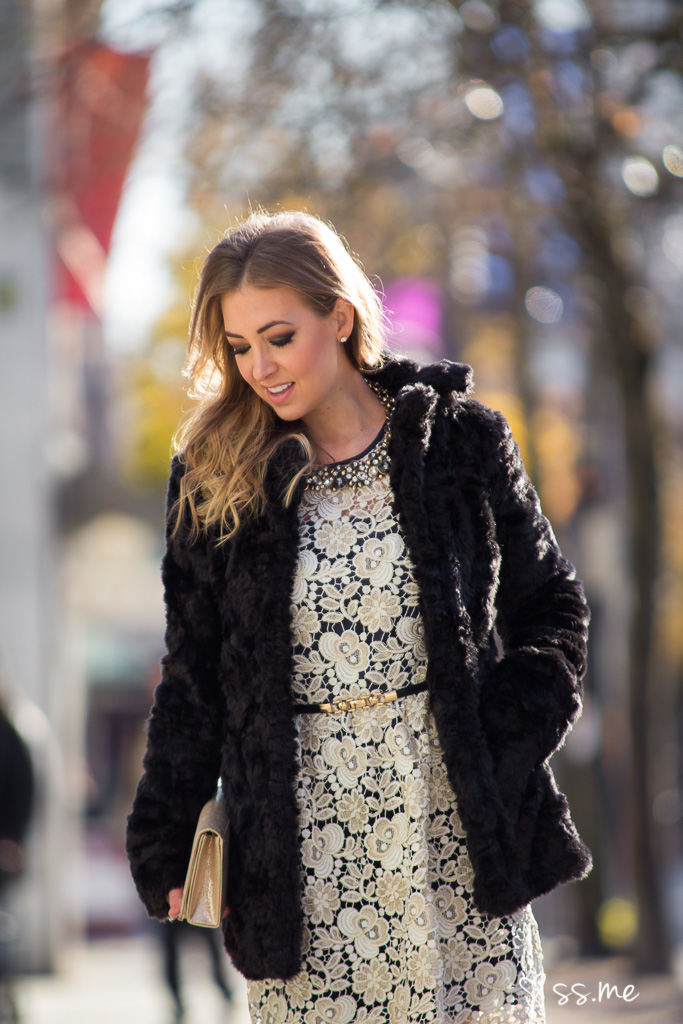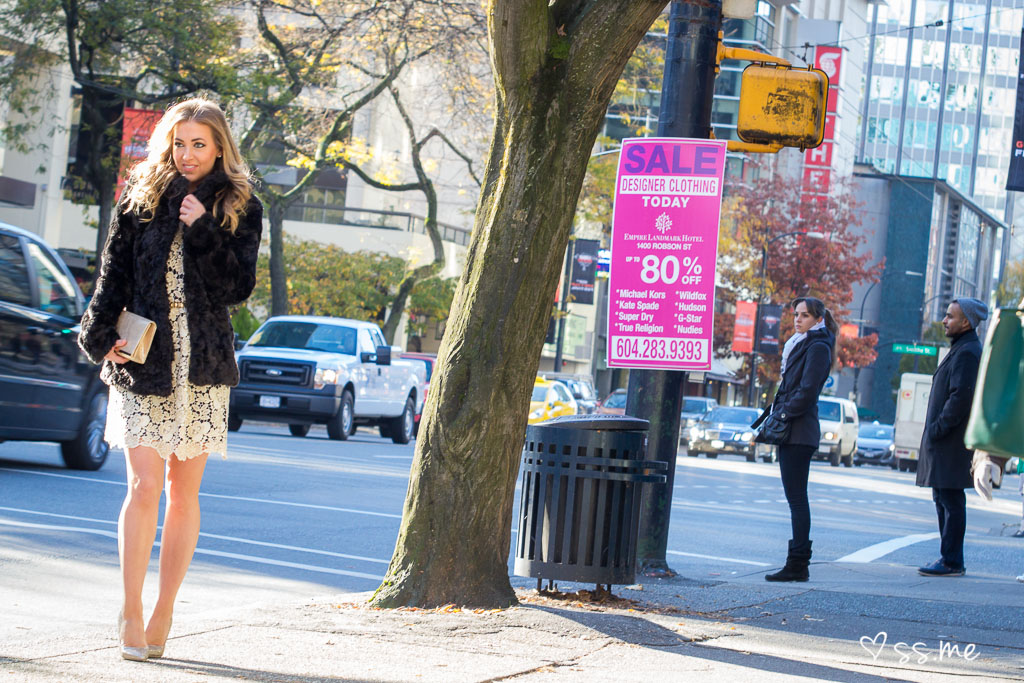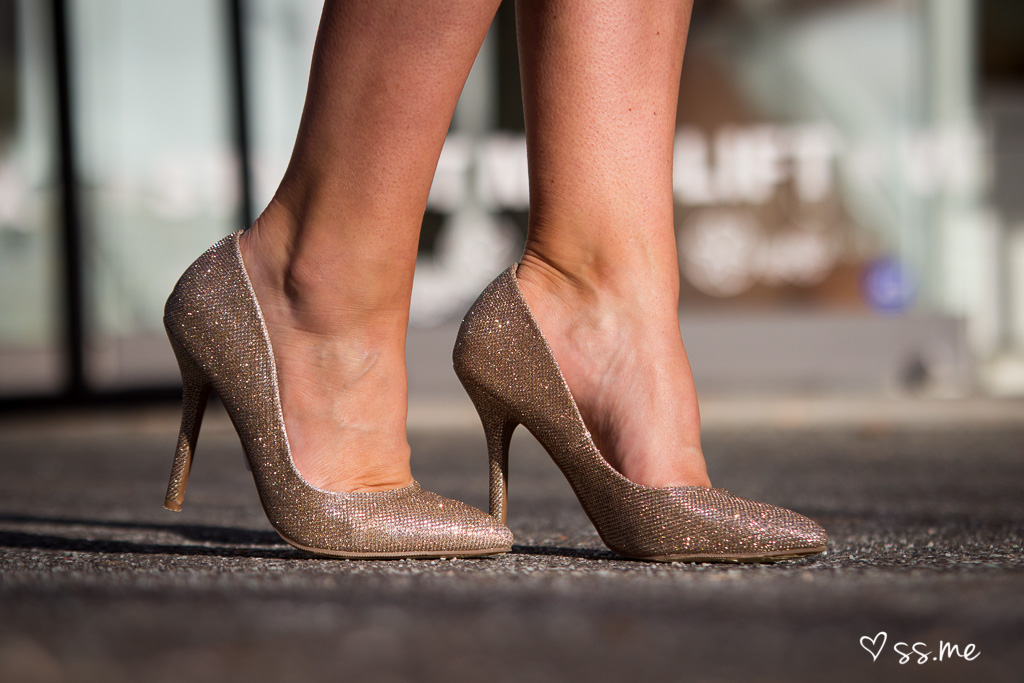 See the full feature on Style Nine to Five for more day to night styling tips during the holidays.
* day look: Chunky knit cropped baby blue sweater ($149.50), dress ($289) and hat ($98.50) from Club Monaco, booties ($79.95) and bag ($79.95) from Le Chateau
* night look: dress from Club Monaco, faux fur coat ($119.95), sparkly gold pumps ($69.95), belt ($15), metallic clutch ($49.95) and statement ($69.95) necklace from Le Chateau
See more Vancouver street style snaps!