*head to toe on @marcushizzle: Kimono from D.C., Stussy tee, Levis jeans, Nike shoes.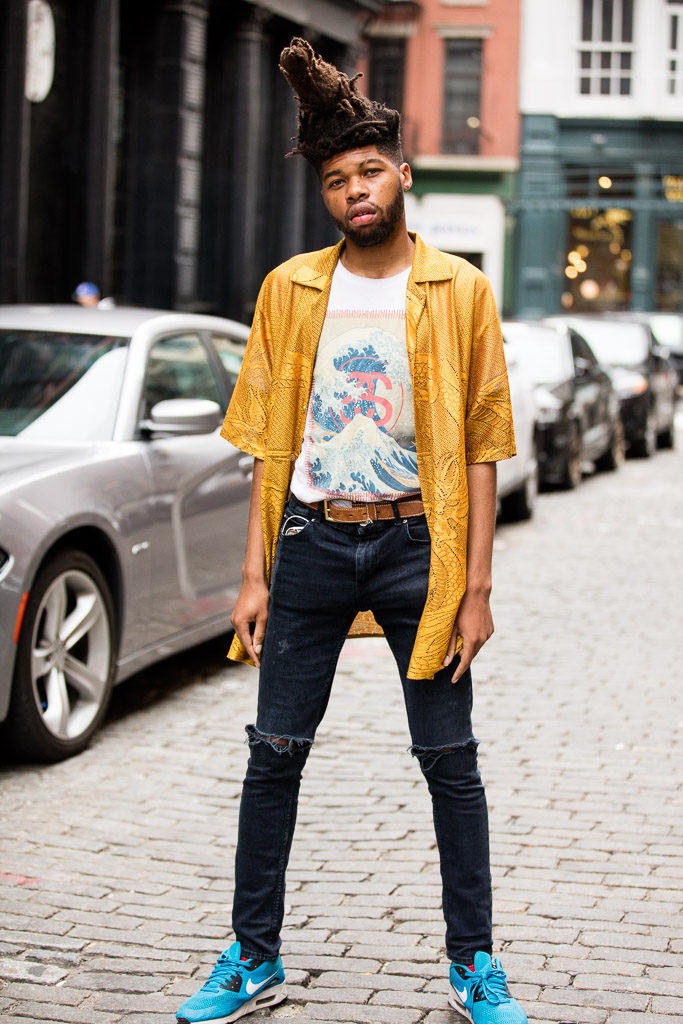 Where have you lived?
Paris , Gaithersburg , Germantown , Hyattsville , Riverdale and Landover (Maryland/DC area) and NY of course. I decided to come here because I saw the chance to accomplish my dreams at a larger scale, New York is the capital of everything.
What do you do for work/side hustle and how does it influence your style?
I'm a renaissance man and I do everything that pushes the culture. I don't really have a side hustle because everything is a hustle to me…so the way I dress reflects my way of life. The way I make music coincides with what I want to wear.
 Who is your music icon? Also what is your favorite lyric?
Pharrell Williams is my music icon. My favorite lyrics is  "Lock yourself in a room doin' five beats a day for three summers. That's a different world like Kree Summers – Kanye"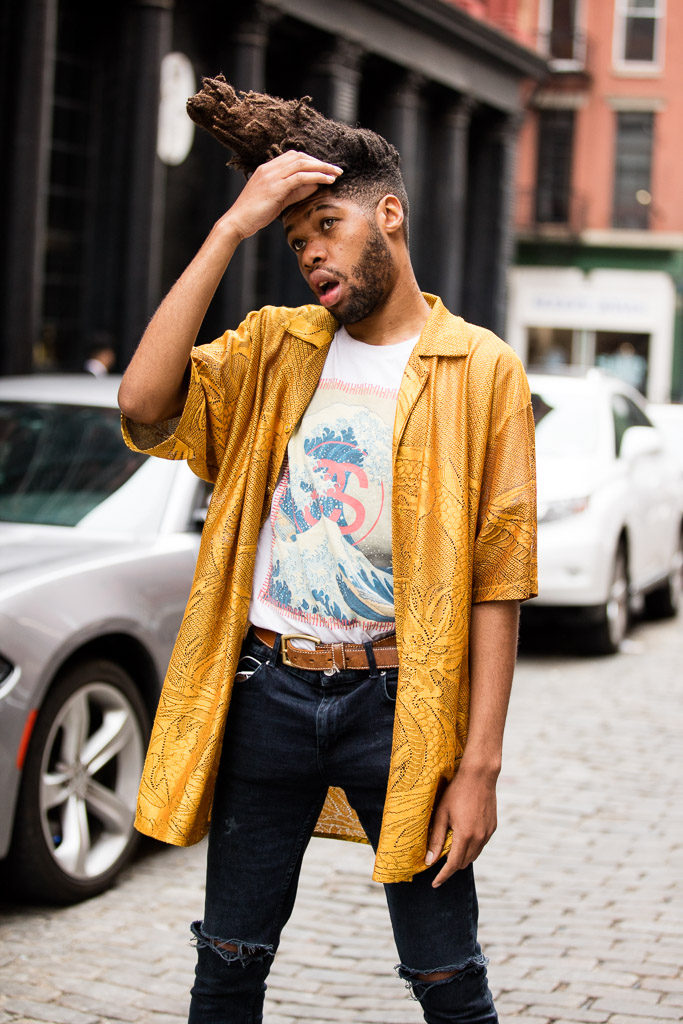 Your hair style is so unique. What inspired it?
I needed a change that would redefine me, something that would be memorable but also iconic. My hair reminds me of being free.
Do any of the pieces you are wearing today have a story? 
My clothes are a part of my journey. Based on my story my clothes live through that.
Also, the shirt was a kimono that I got from D.C. It called my name when I saw it, so I instantly got it.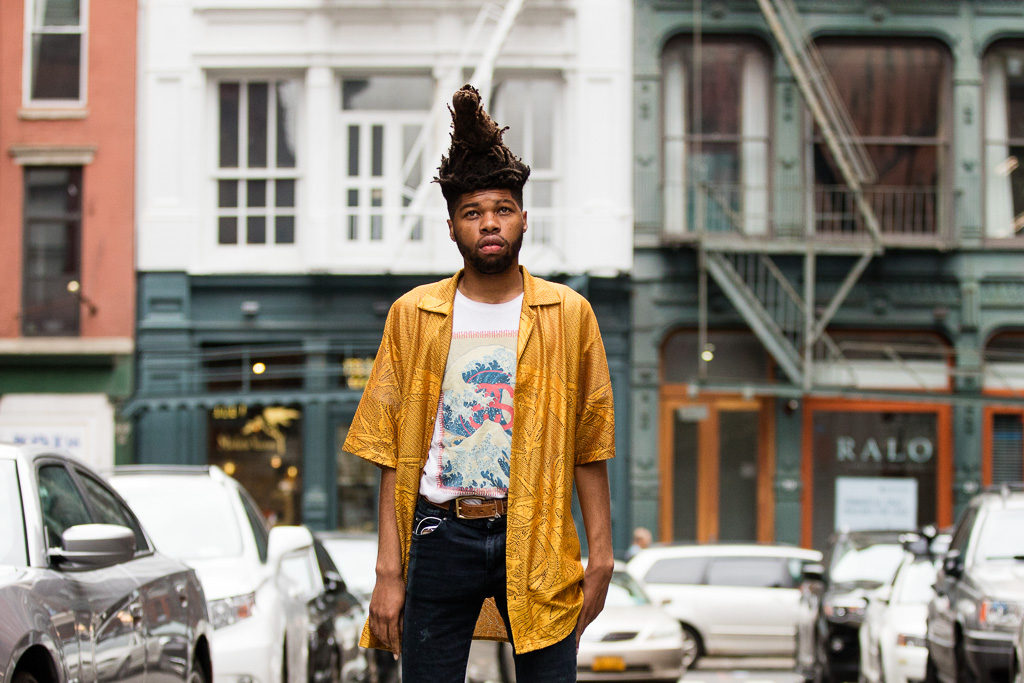 How would you describe your style?
My style is the street meets high fashion. Rare pieces but with a spice of urban.
What's a pro street style tip you have for guys?
Be yourself and don't be afraid to dress how you want to dress. Be comfortable with yourself all the time. As for shopping, I especially love thrift stores for finds and convenient prices.
Check out more of Marc Andre's style and music shenanigans at @marcushizzle  and his music from his EP, Allure 2