This season's Eco Fashion Week was a new concept for all of us. The runways were replaced by presentations where you could interact with the models and really appreciate the clothes. As Founder Myriam Laroche said, "If we want to buy the clothes, we need to see the clothes."
Rock and roll vibes filled the room right from day 1 when they started The Chic Sheets Challenge with New Orleans Is Sinking by The Tragically Hip. I felt like I was just as much at a lively concert as I was a fashion event. Though I missed day 2, the final day at the Museum of Vancouver brought a classy crowd. It was a special night as we celebrated the opening of VVbyEB The 81LB Challenge by Evan Biddell. Even his energy and enthusiasm for the challenge was electric – just as much so as his designs – I could feel it fill the room.
Awareness around the fast fashion cycle, cheap production and mass consumption is increasingly asking for our attention. And even the more stylish are seeking ways to live an eco-conscious lifestyle, despite their sartorial inclinations.
11 of the people I snapped gave me the lowdown on their outfits and hacks for being more conscious shoppers. Read on for their tips.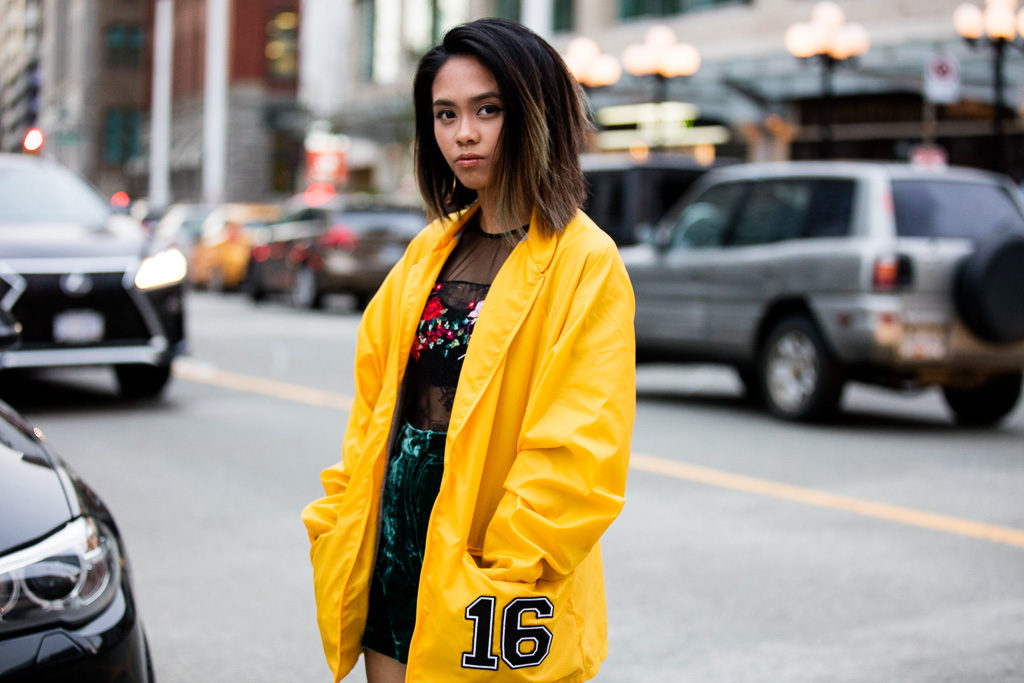 Trends and style tend to come full circle and often people get distracted by big brands and names.
A tip to becoming an eco-conscious shopper is to start customizing and thrifting! Often when I go thrifting, I take inspiration from other content creators and big brands. I try to find clothing pieces that are similar to the biggest trends for half the cost (and footprint). Customizing allows me to bring current trends and my personal style together. For example, buying a damaged item because it has cool buttons as it can be used on something else or cutting/cropping an old baggy tee.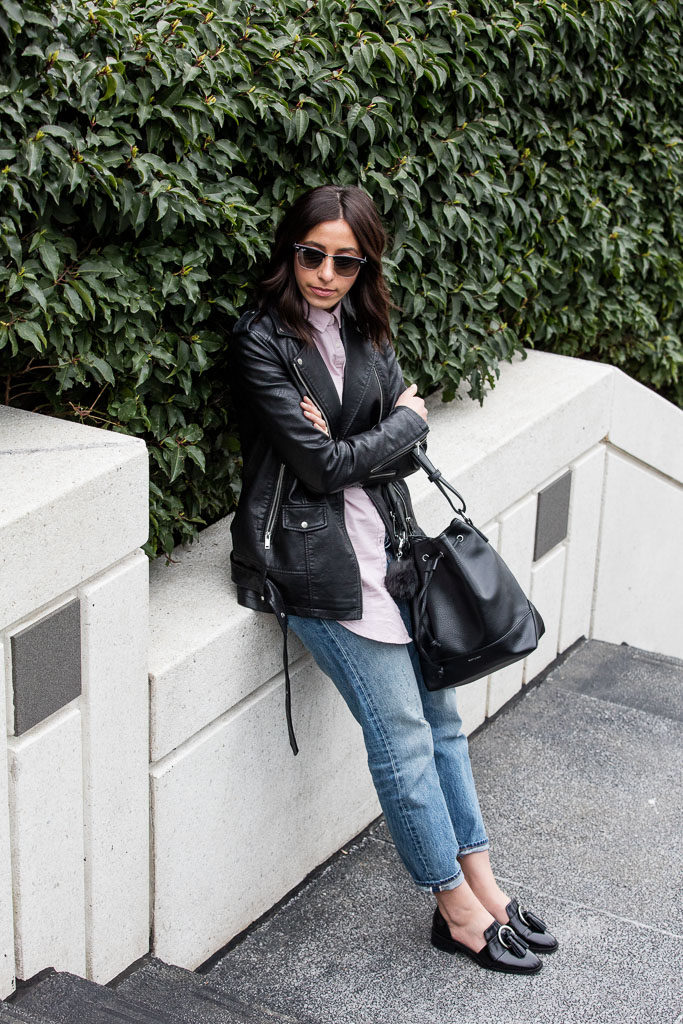 When most people think about eco-conscious clothing they imagine drab colours, thick fabrics and nothing runway appropriate. However, that isn't the case! You can find runway and ready-to-wear items fit for a minimalist wardrobe with a little research. Matt & Nat create beautiful vegan leather bags that have you thinking it's the real deal and they go with every outfit (like this one I'm wearing today). When you're shopping, ask your retailer if they carry any vegan leather and you'll be pleasantly surprised!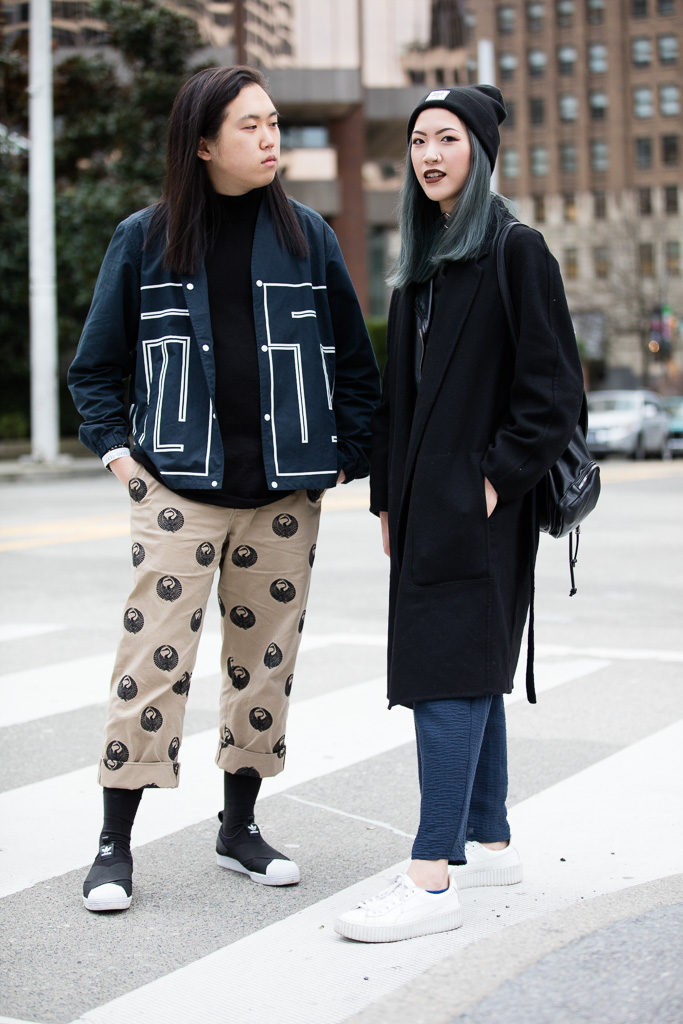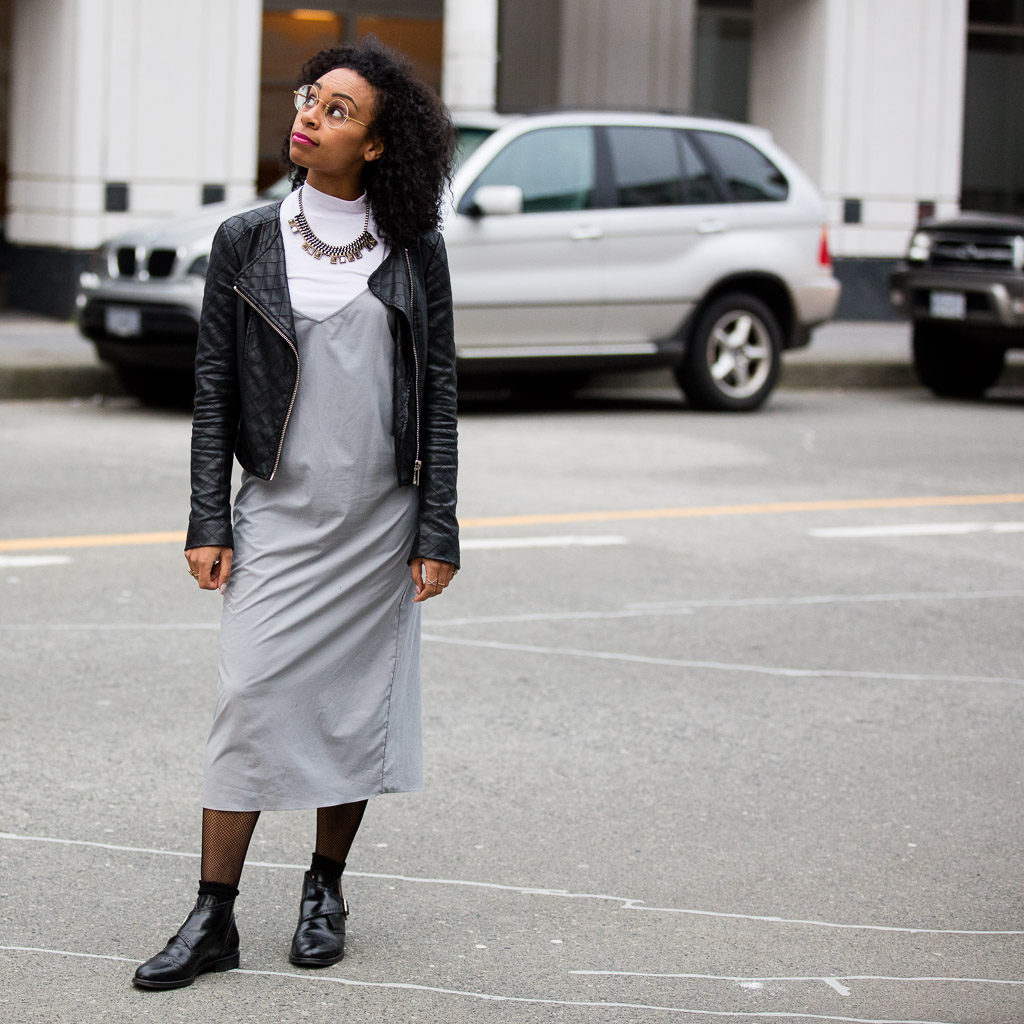 Keep it human. It can be so easy to wanna get the latest looks on the cheap, but someone somewhere had to pay along the line just so you could have the cute shirt for $4.99. There's a cost to everything we do, and buy, and if we're not paying for it, someone else is – and it may be with their livelihood.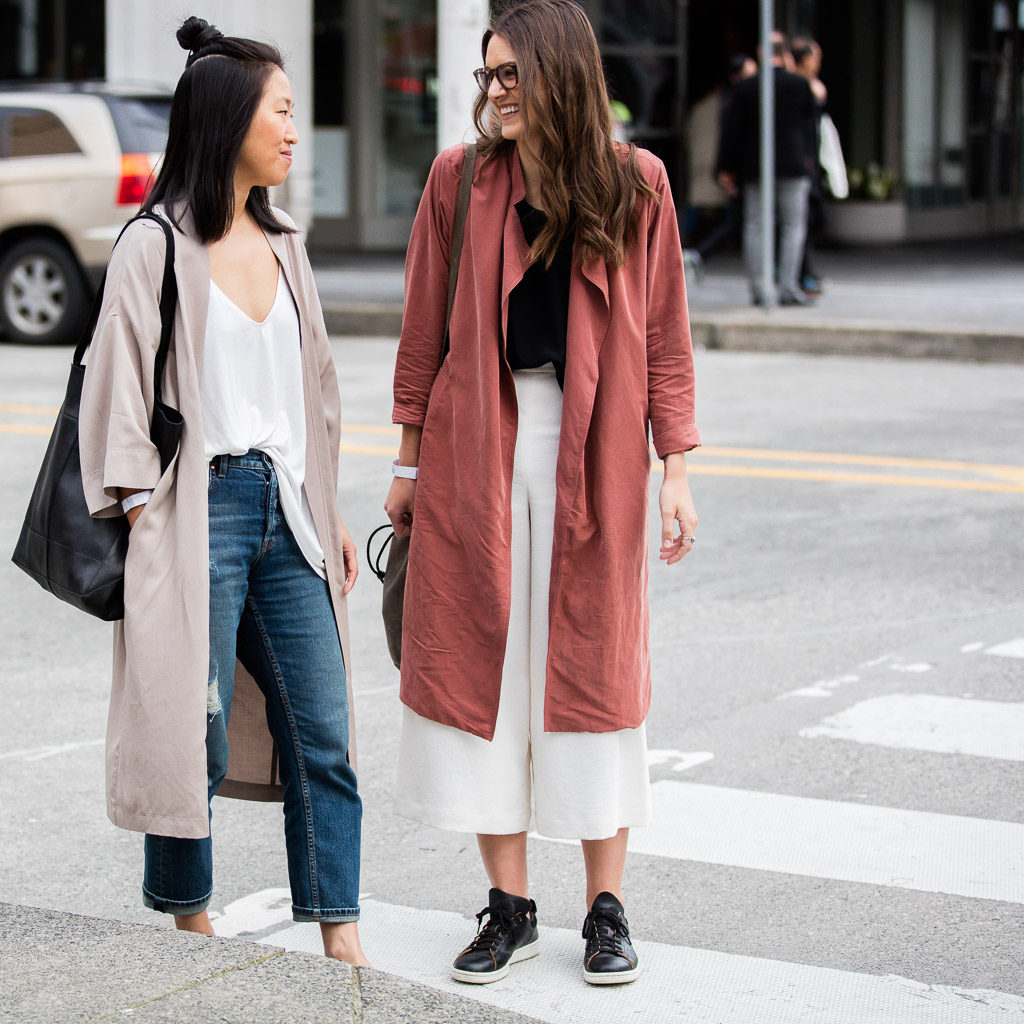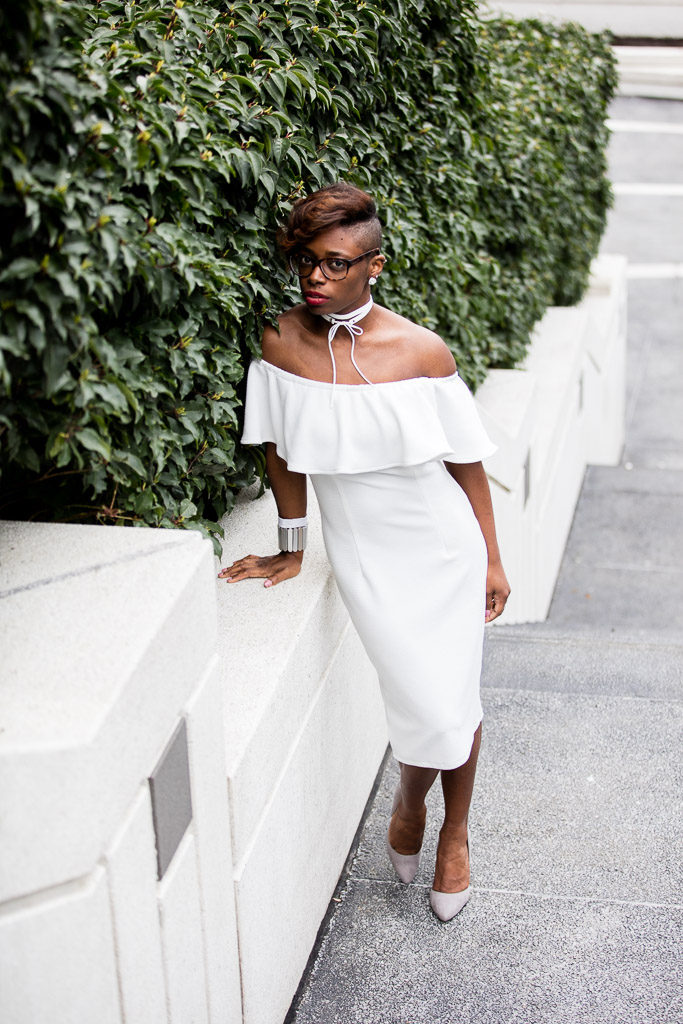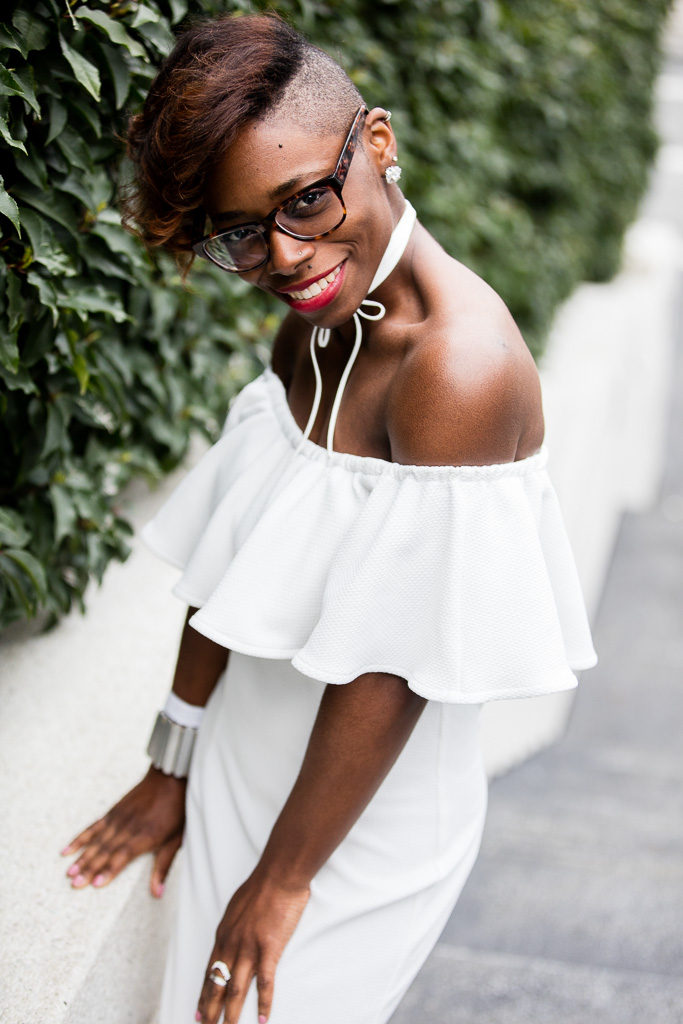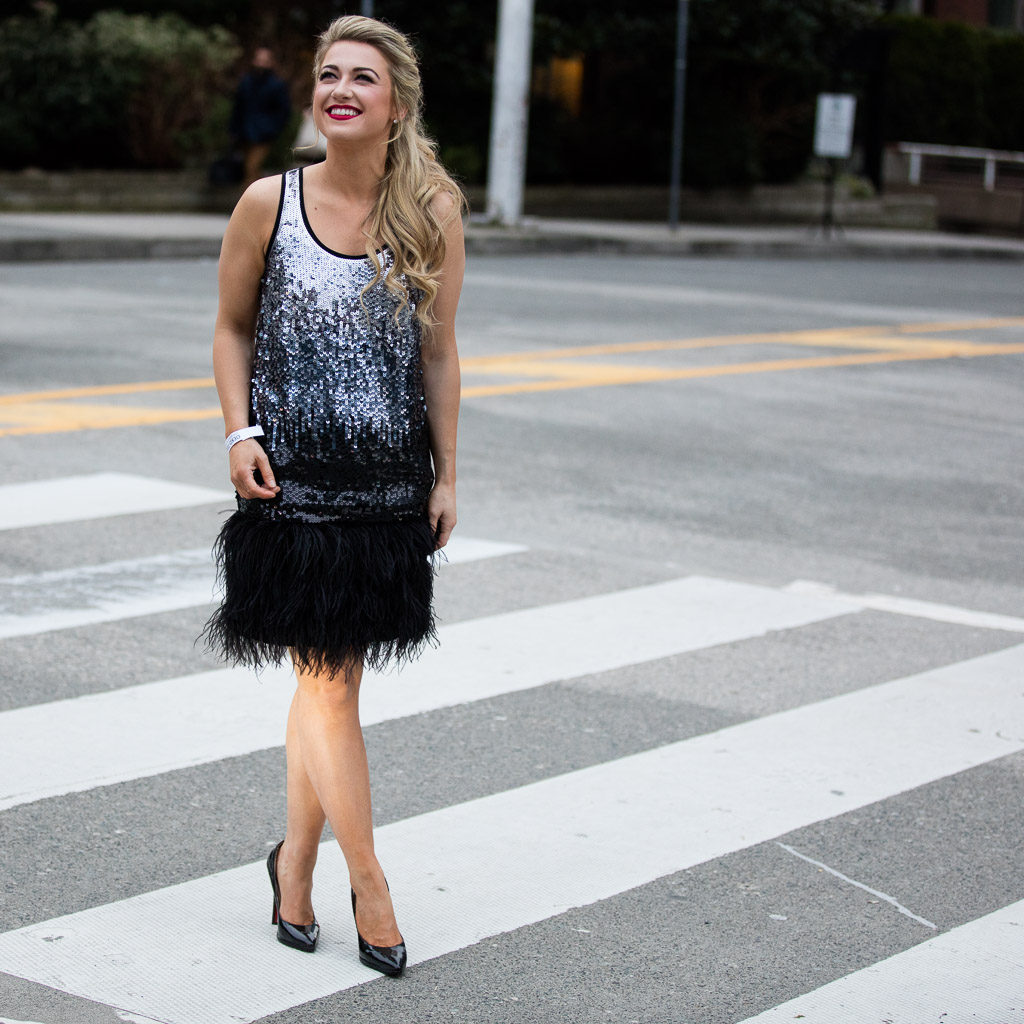 My tip to becoming a more eco-conscious shopper? Educate yourself on what is eco-friendly and the fabrics that you're putting on your skin. My outfit is from Mine & Yours, a pre-loved consignment store that carries high-end designers.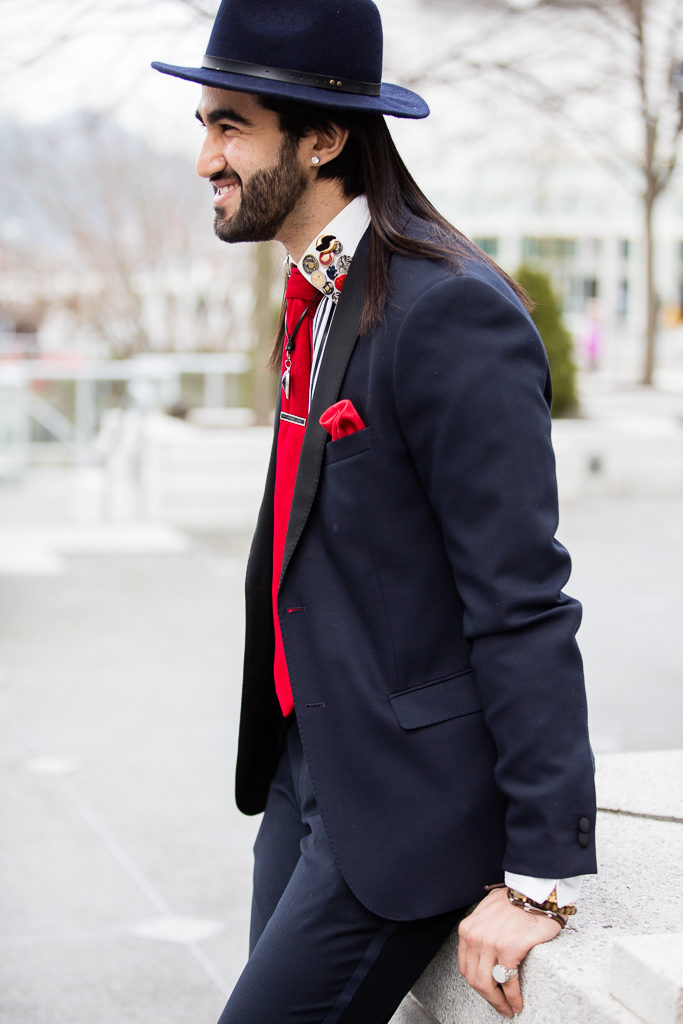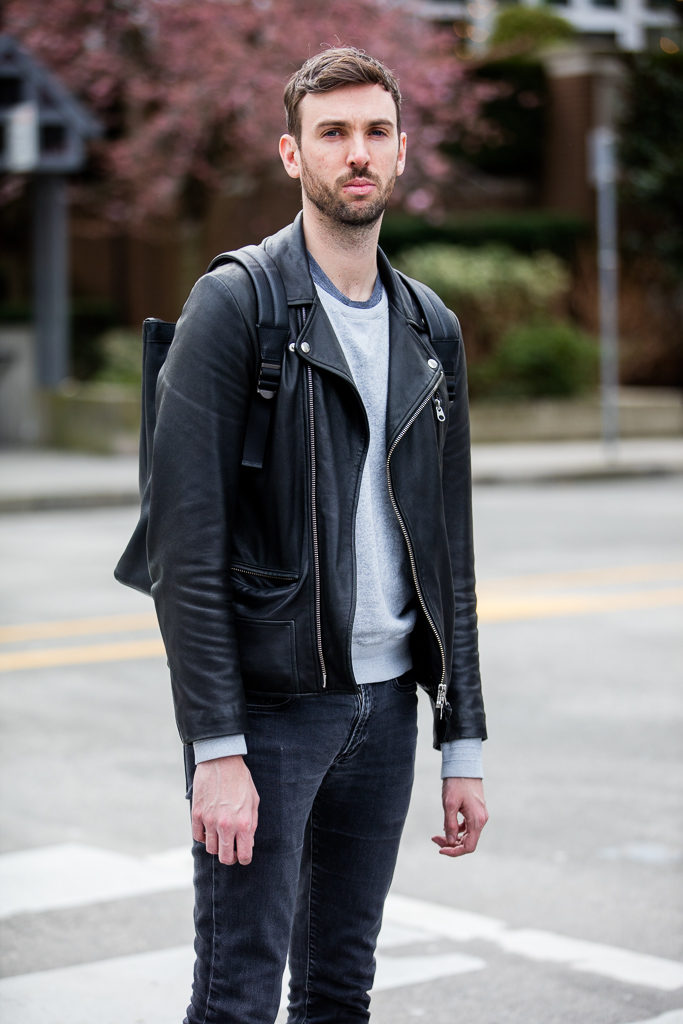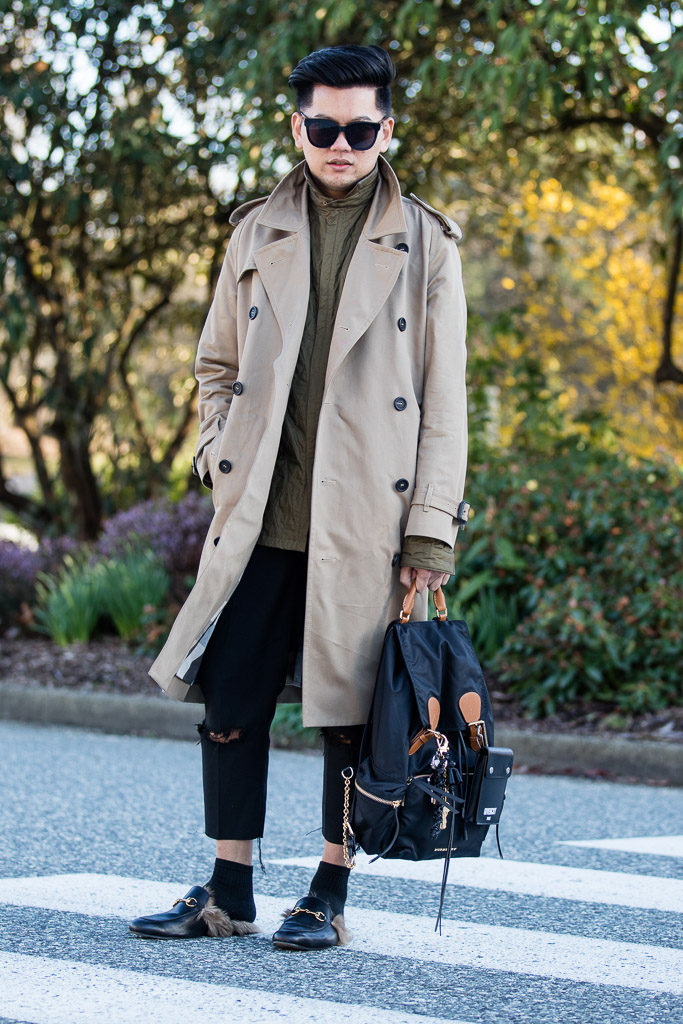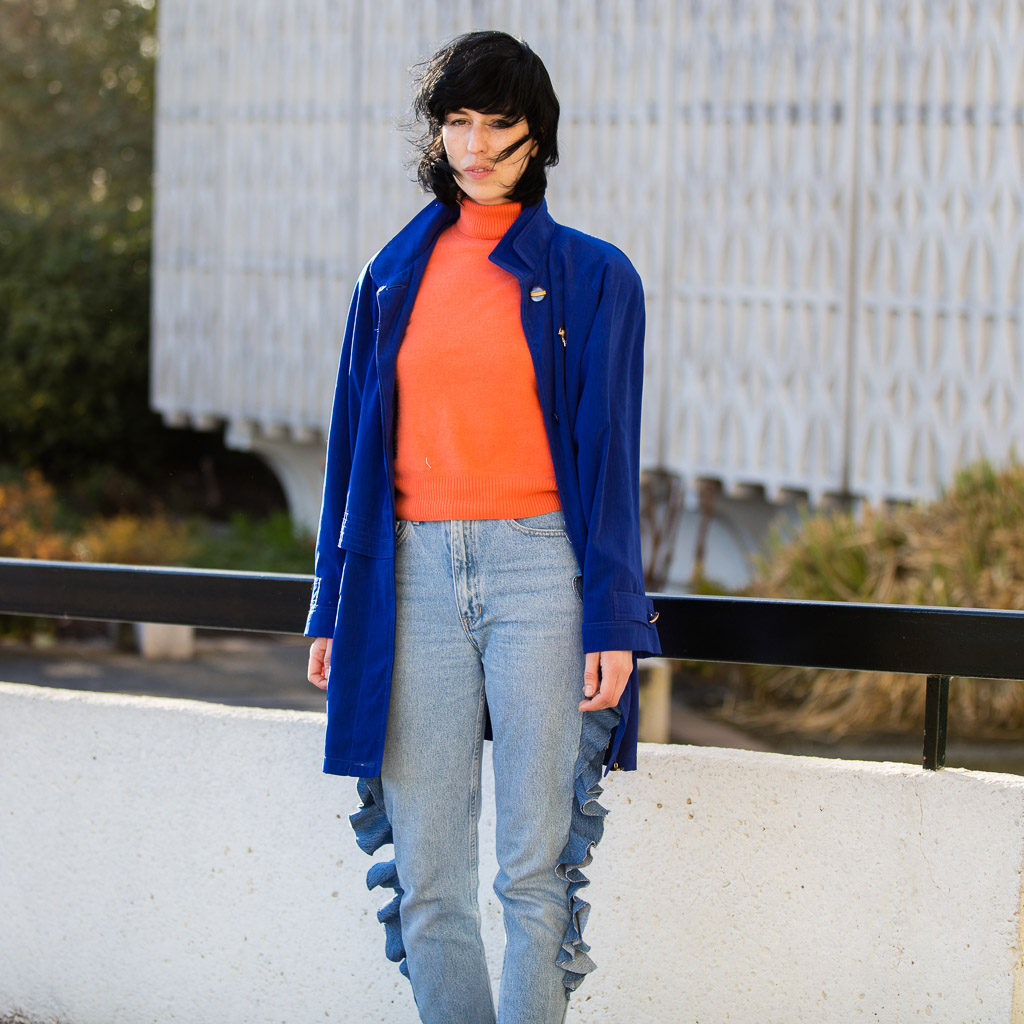 These jeans though!!! She's wearing denim created by Evan Biddell, the 81lb Challenge designer.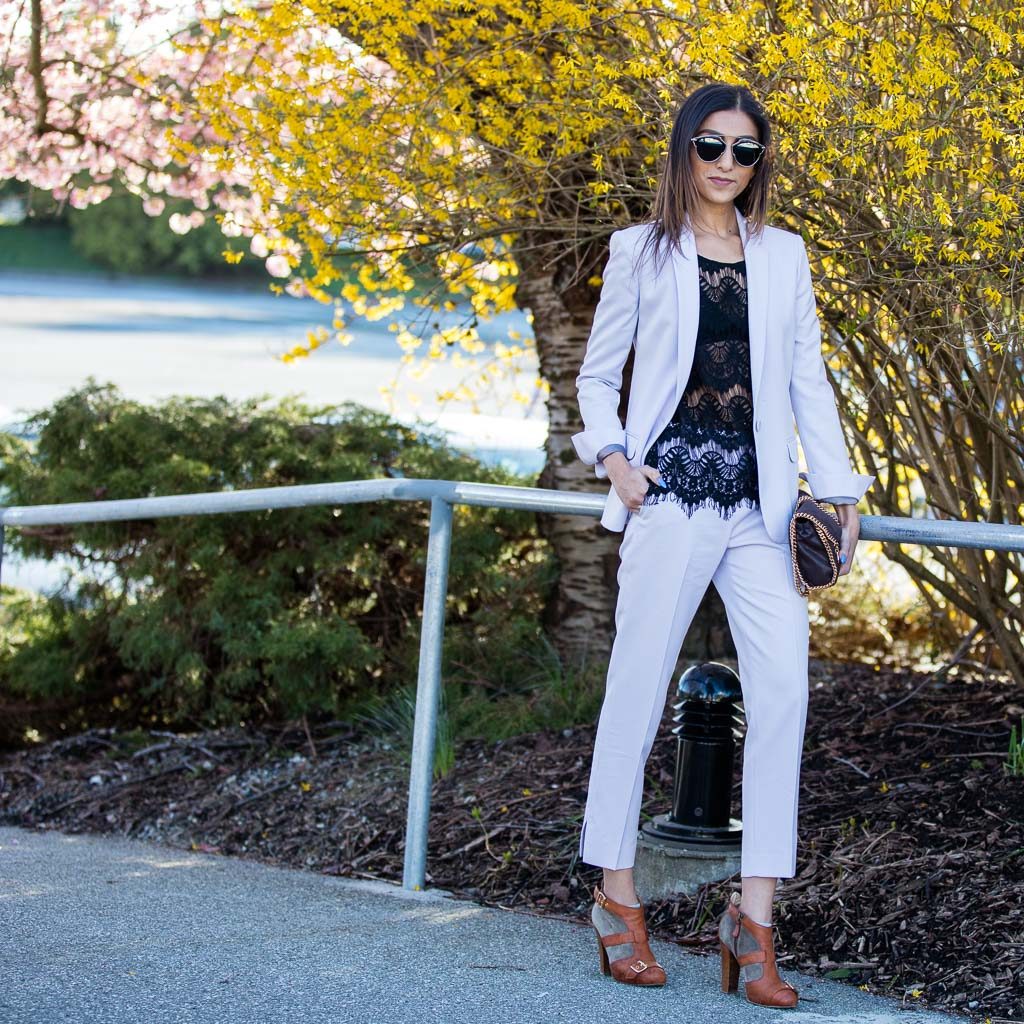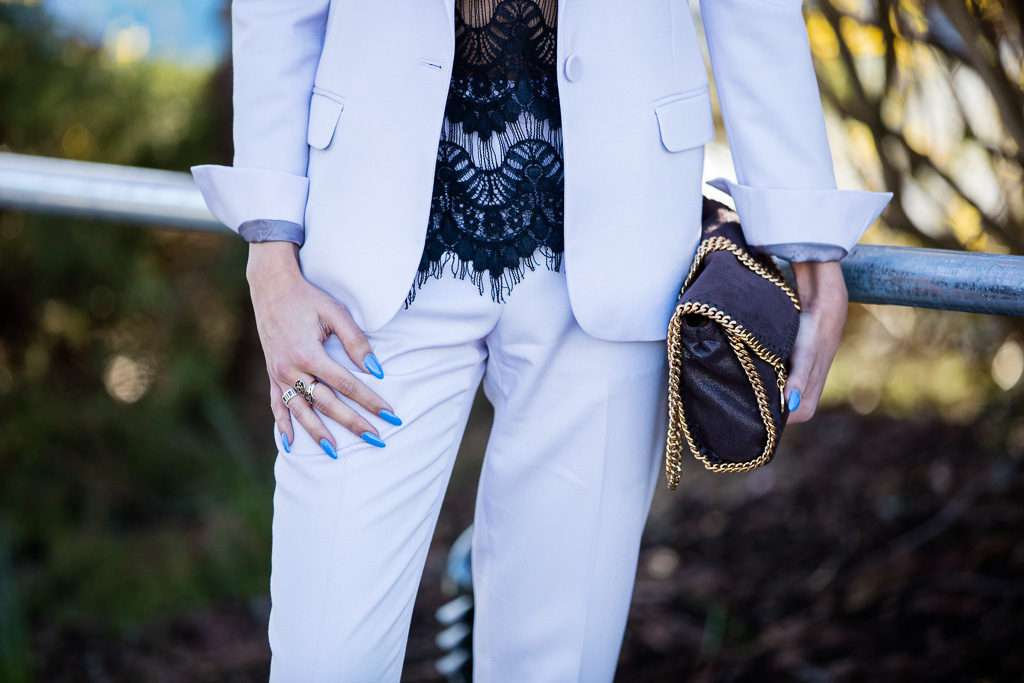 For me, I always try to re purpose things as much as I can. So instead of immediately throwing away or donating items, I'll keep them in storage for 6 months max. Then I'll go back to them and make a decision on whether I can alter or make adjustments to them in keeping with the trends of the season and if not, off to the donation bins!
I'm also a big purveyor of ongoing maintenance to avoid things wearing too much – which is often the cause of people throwing things away. For example, I bought the boots I am wearing from a store called Jaeger in London about 8 years ago, and a simple polish and leather protector has kept them from damage and wear (and I still wear them to death!).
So proper storage for cashmere and leather, polishing and how you wash certain fabrics all help towards keeping your favourite closet items fresh and new!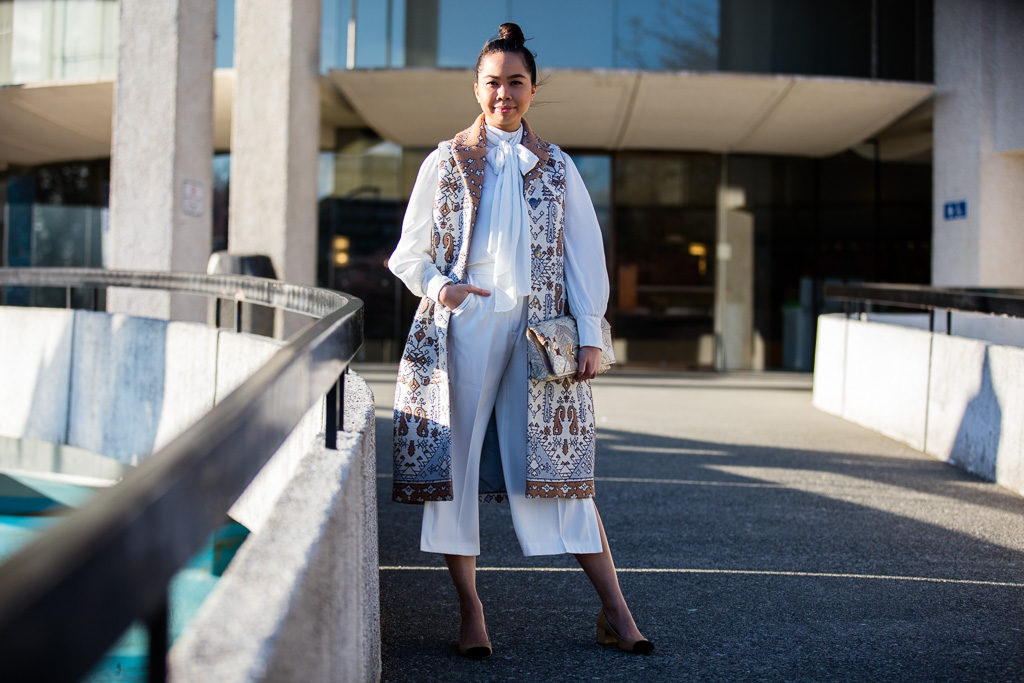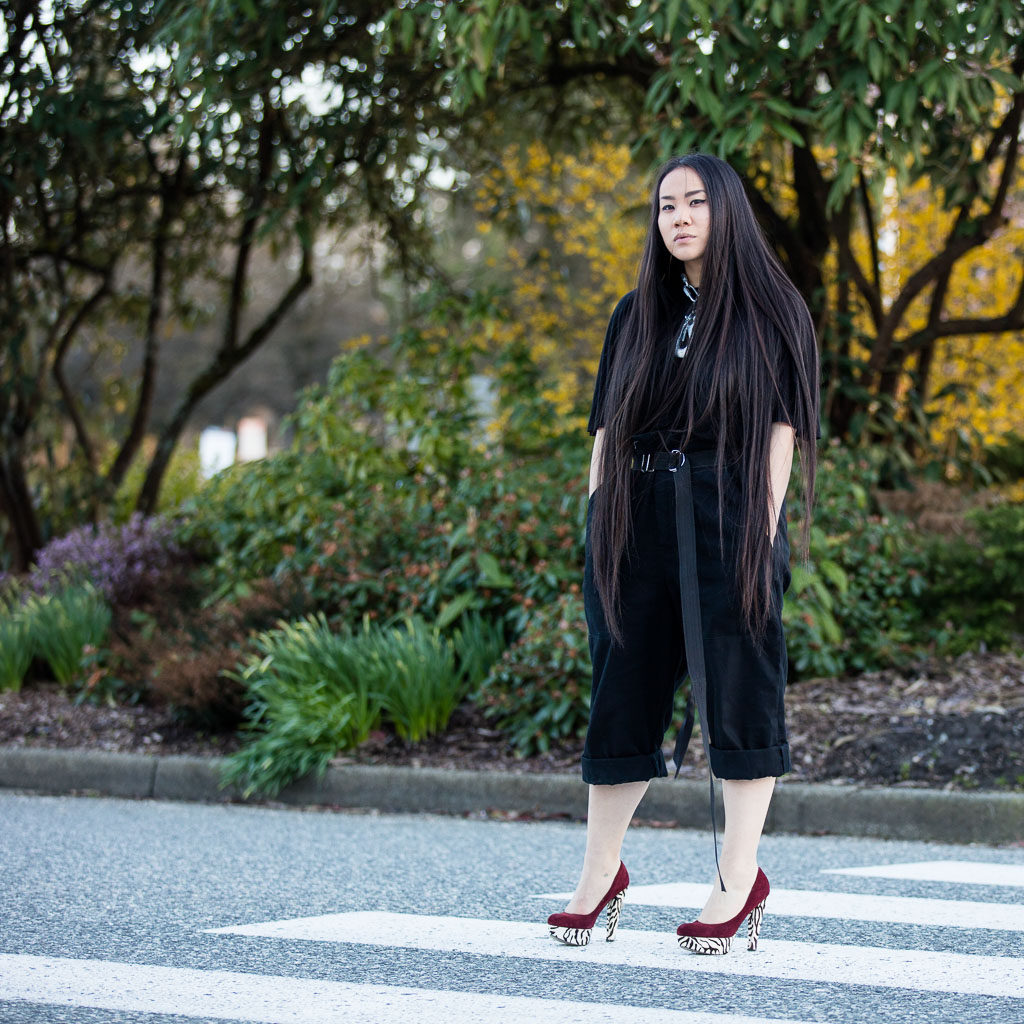 I'm wearing all Evan Ducharme collection – all local, handmade, made-to-order pieces for 2 different collections.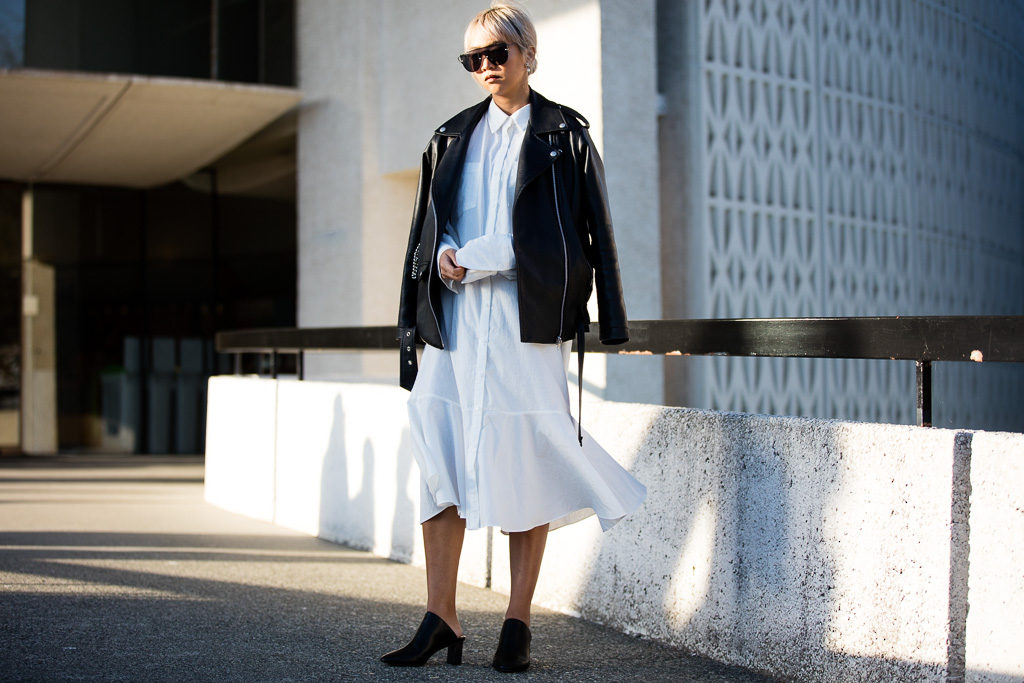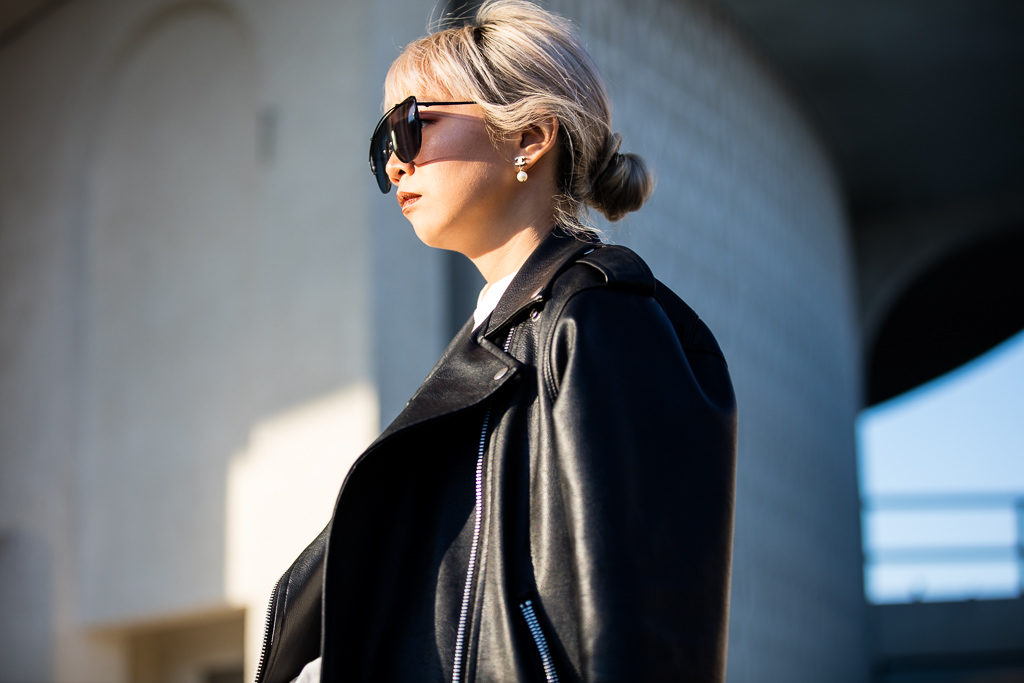 My go-to life hack for being a more eco conscious shopper is rifling through my mom's closet! She used to be a model and a fashion buyer in Japan and she has some crazy cool clothes that I wear all the time. It's like thrifting in the convenience of your own home. I even go through my dad's closet from time to time. Fashion trends cycle again every 20 years or so, so it's always worth looking through your parents' closets and finding things you can repurpose.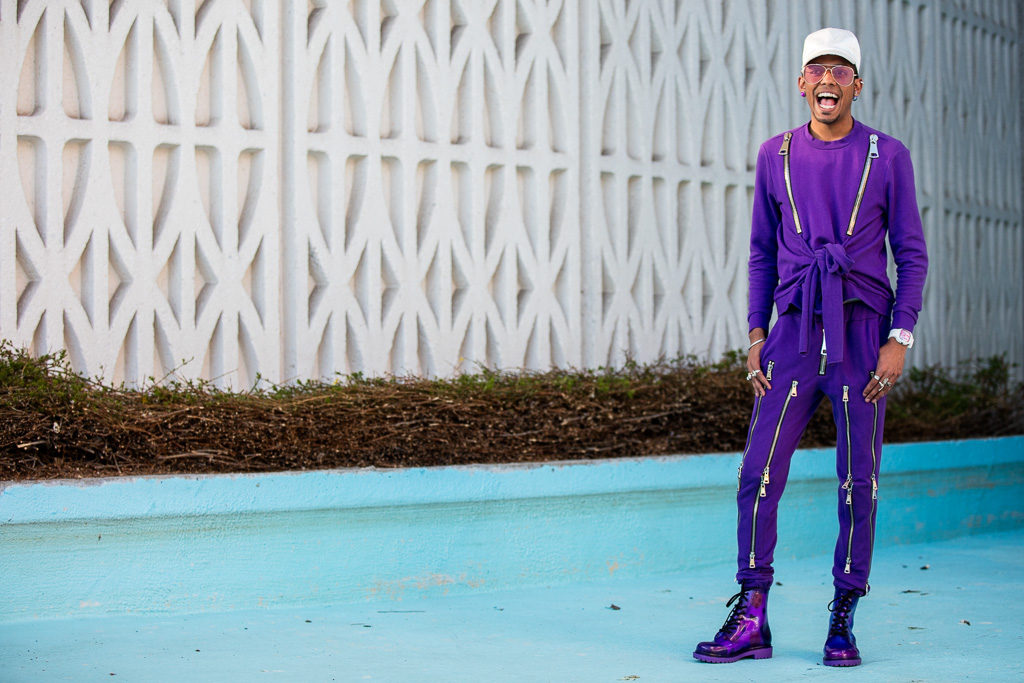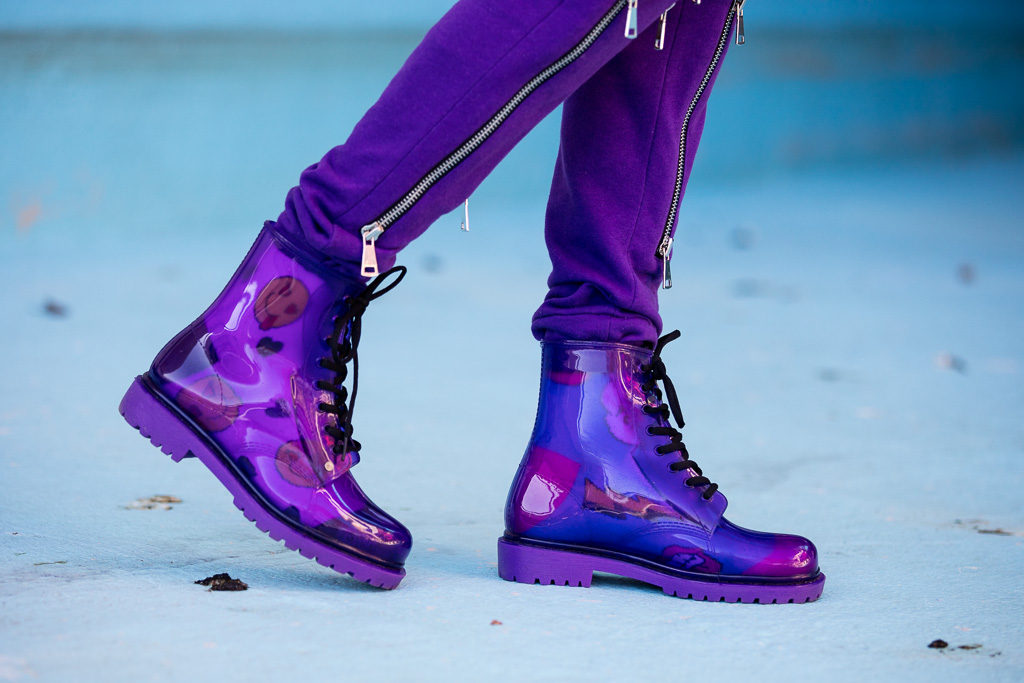 Take into the consideration the production of the garments you are purchasing or supporting. Reducing, reusing, and recycling garments are a great way to be sustainable towards the environment. Secondhand and upcycling clothing is a considerable way of being eco friendly. Keep in mind what you buy is fair and ethical.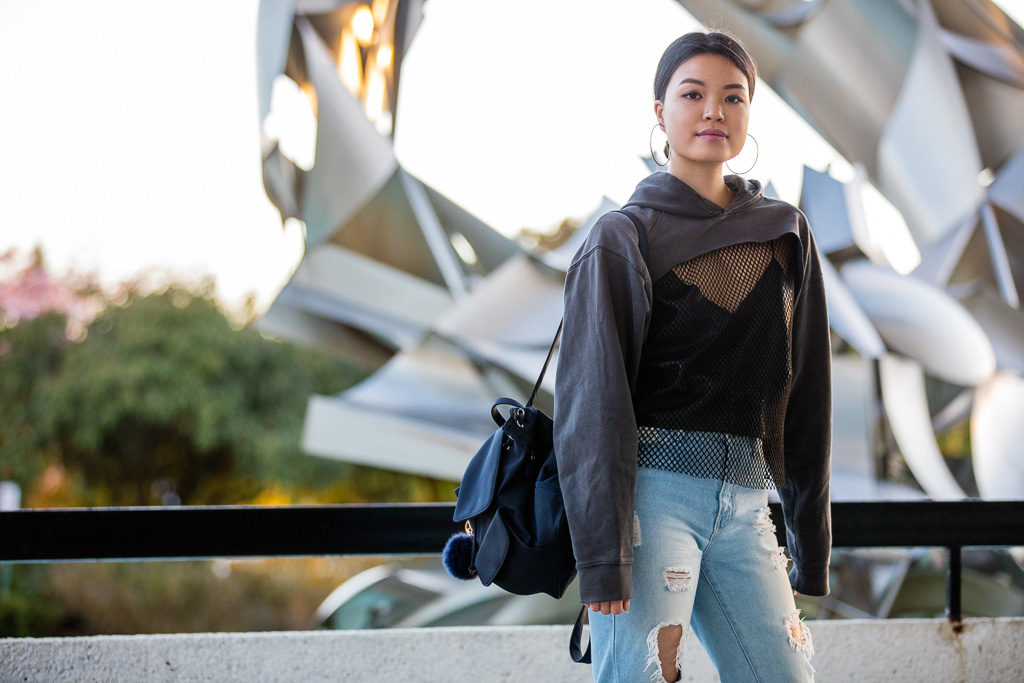 I DIY cropped my ex boyfriends hoodie because it wasn't getting any use (haha). Such a great way to repurpose clothing that is just lying around.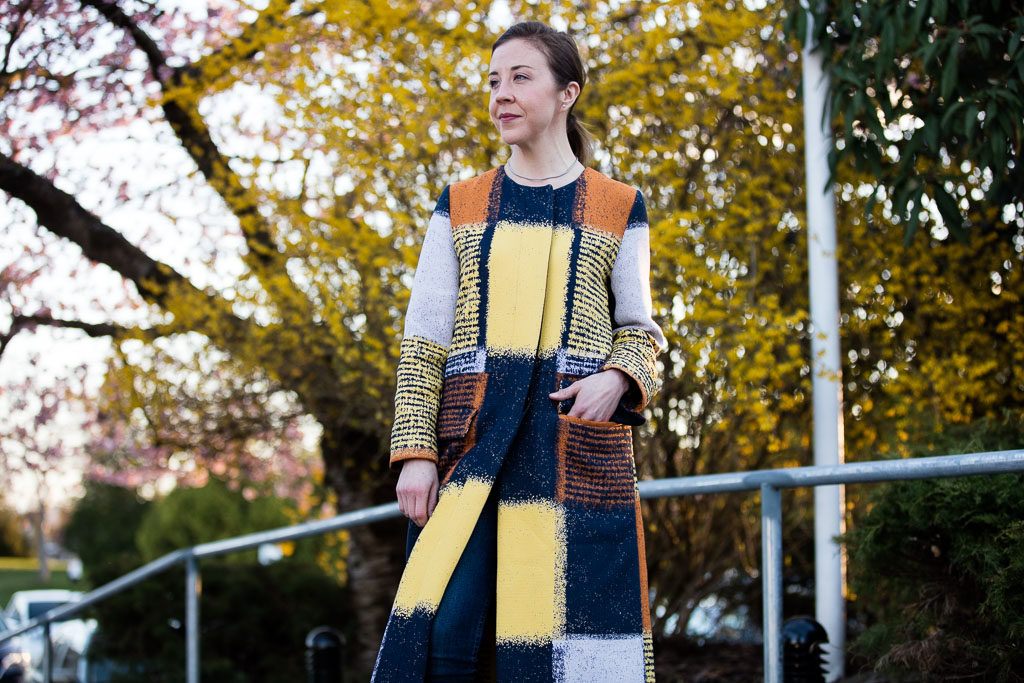 Always buy the best quality you can afford. This is an eco-conscious approach to shopping because the higher quality garment will last longer, meaning you won't need to replace it, and if your tastes change you will be able to sell your garment on a consignment shop and give it a new life.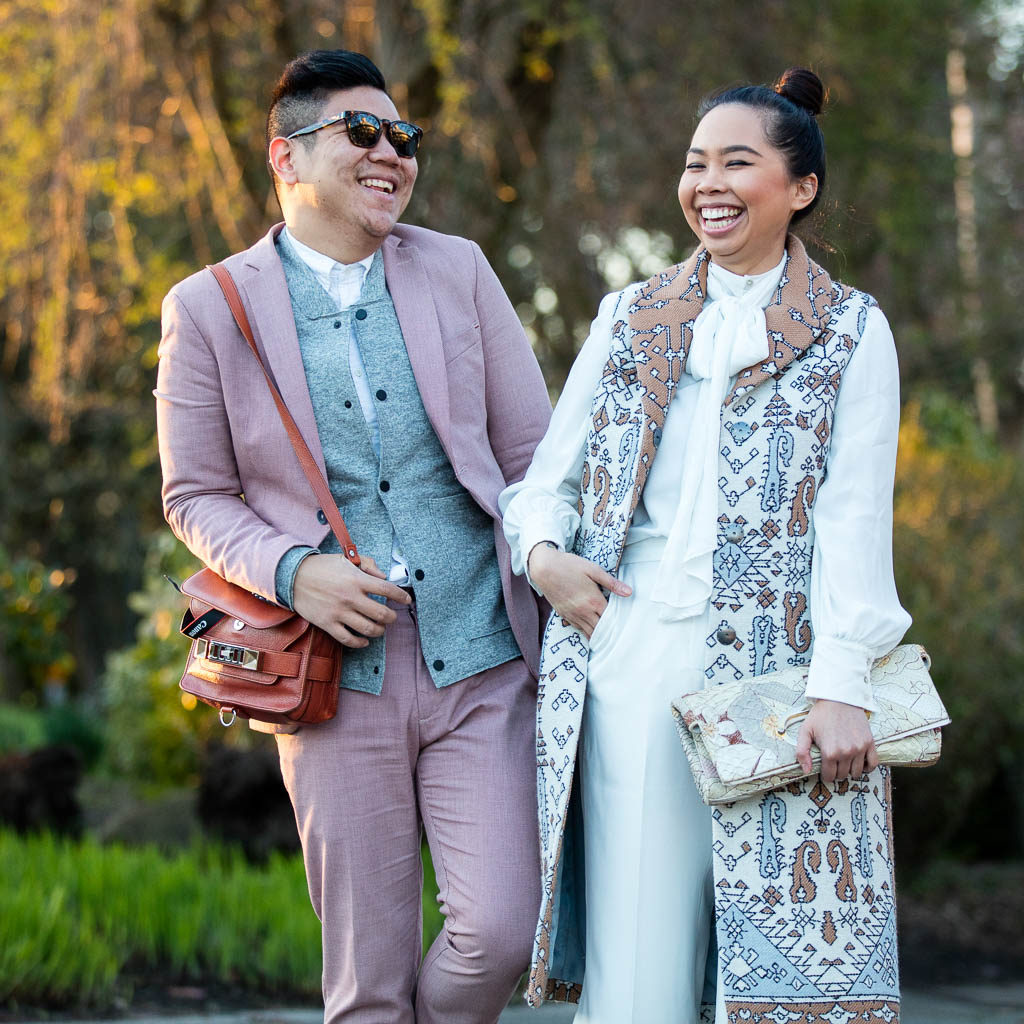 I got my bag online from a website called Fashionphile. They're one of the luxury resellers in the states with brands from Chanel, Celine, Hermes and Proenza (mine).