To say we were over-ambitious about how much photography we could publish these past few months would be a massive understatement. Summer is such a busy time for street style and no opportunity can be missed when it comes to capturing it. This past season was jam packed but we had the opportunity to photograph festival fashion at Squamish Festival, behind the scenes at a Facehunter meet up, the style outside Vancouver Fashion Week, and we created a whole new blogger feature section, plus so much more.
These photos were taken a couple months back but Jessica was already hitting on the black + white trend we are now seeing so much of. This palette is also a far departure from Jessica's reliably-colourful outfits. I love how she added a leather topper, making it the perfect outfit to rock before we head into cooler Fall days. We need to get more mileage out of bare legs before it's too late! Living in Vancouver, we are lucky enough to get away with this reasonably far into the season.
See more of Jessica's style on Kurate Style. She's also an amazing stylist, so if you need a little guidance I highly recommend her!
*head to toe: Urban Outfitters vegan 'leather' jacket, crop top from boutique in Palm Springs, The Latest Scoop skirt, Urban Outfitters sandals, Topshop necklace and sunglasses, vintage rings, The Latest Scoop double cuff bracelet, H&M single cuff bracelet.
More street style snaps. >>
Cop the look //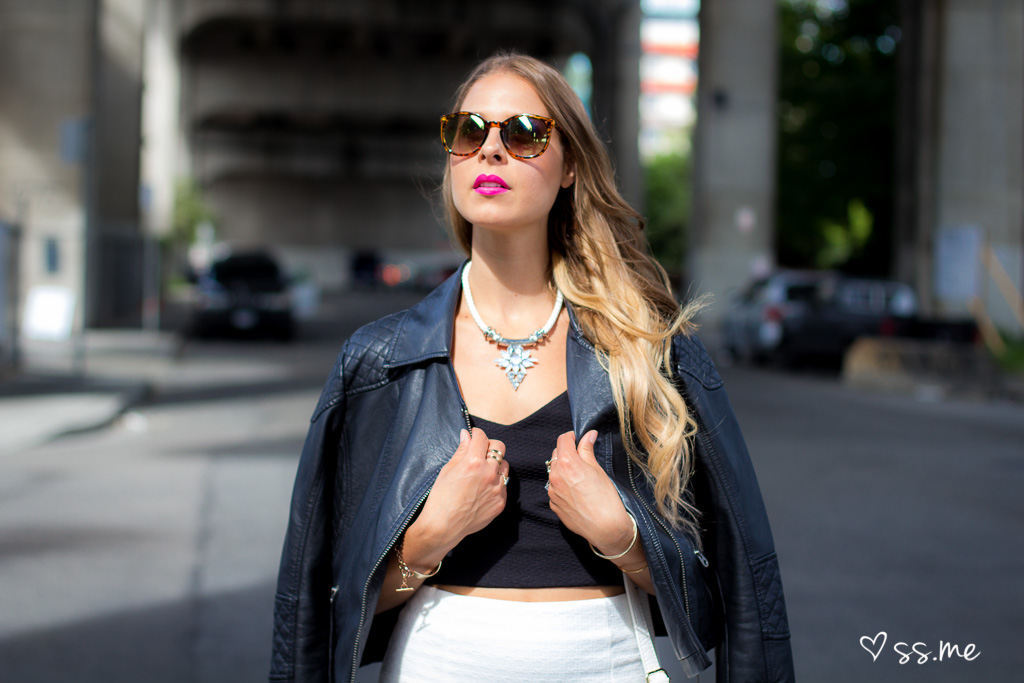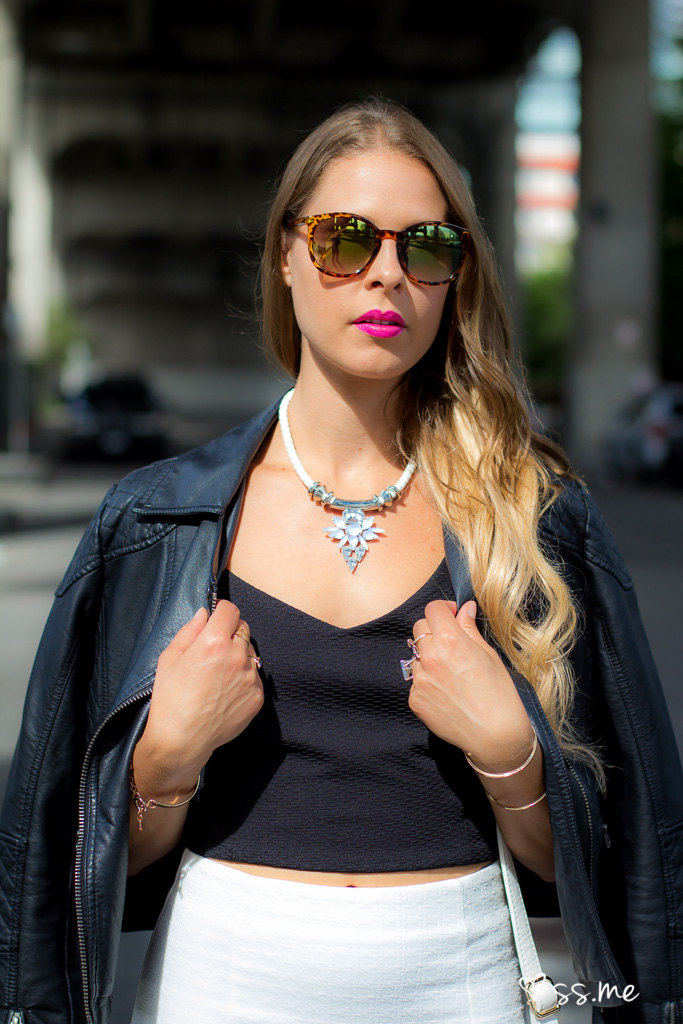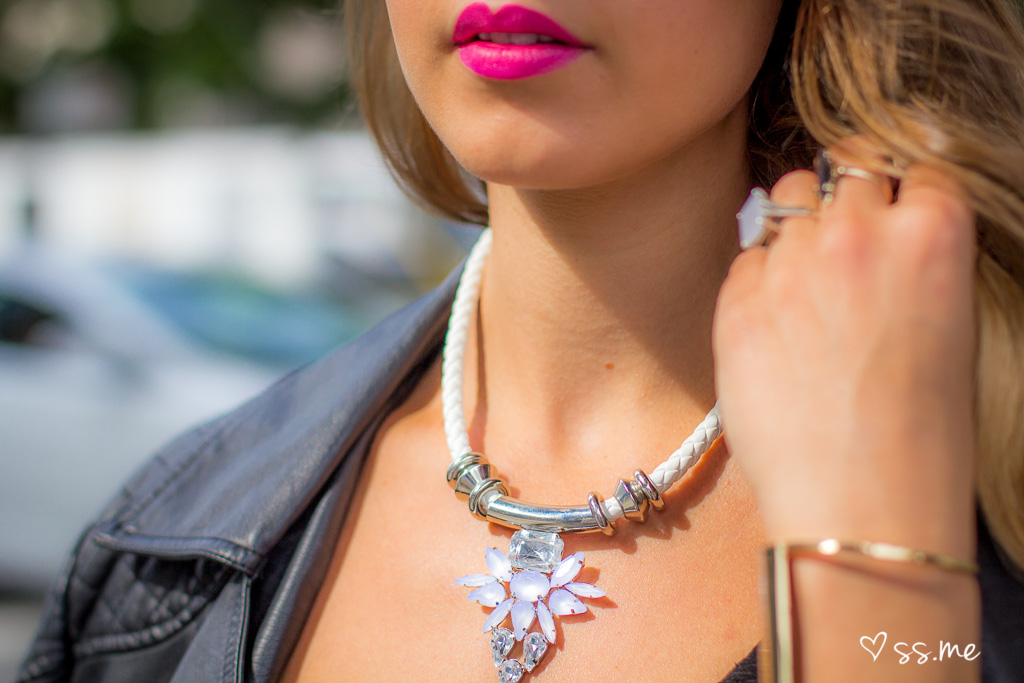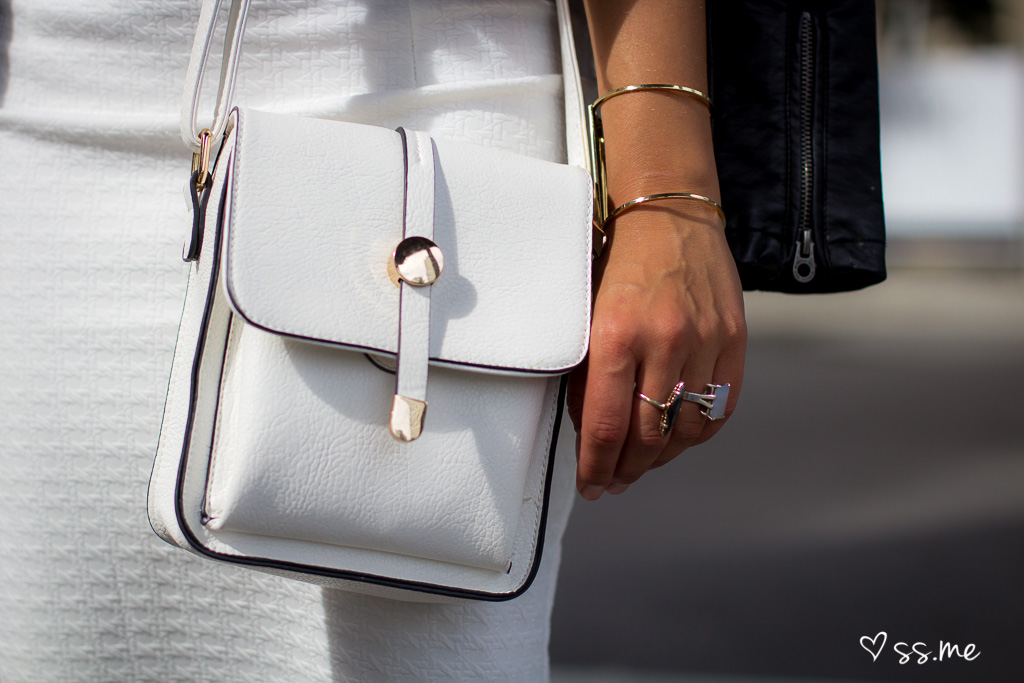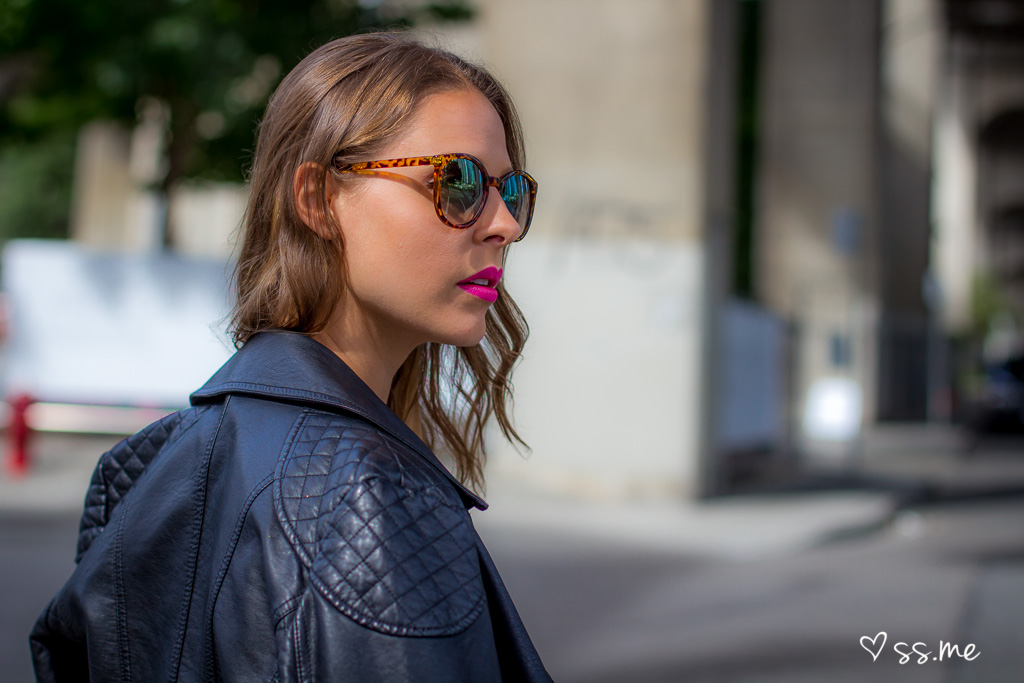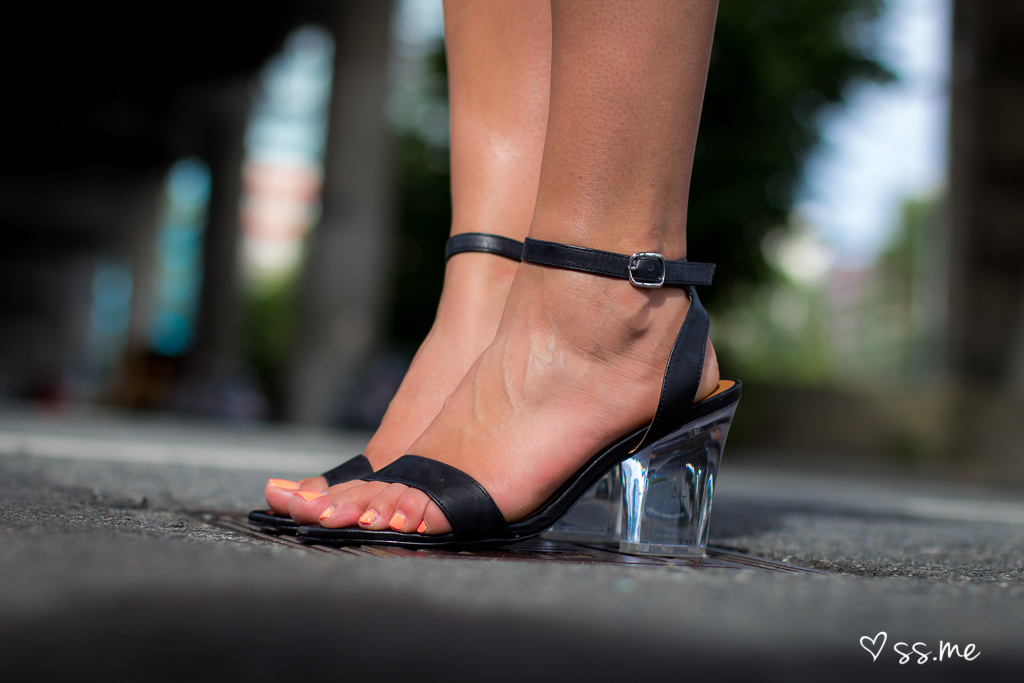 See more style blogger snaps!