*STREET painting by Structube
After a big life shift, I've spent the past six+ months trying to figure out how to make my house a home. Things that mattered to me the most included:
Style
: My goal was to make my home as Pinterest-worthy as possible! As soon as I saw this painting,
STREET
, from Structube I knew I had to take it home with me. A little
background on this piece
: Their artists start with a blank canvas and paint every brushstroke by hand so each is totally unique. This one is of Time Square (how fitting since I love NYC).
Tidiness: I get anxious when my home isn't clean. In fact, I value cleanliness a lot and I was out of alignment with this for a long time. If my home is not clean and tidy, I don't feel like I can function properly! Crazy enough, I bought two Moroccan poufs because they look great but what I realized is that they also double up as storage! They come unstuffed, so I use them to store tons of extra sheets and duvet covers.
Inspiration: I work from home (part time) so I need to feel inspired by my surroundings. Fashion is at the core of what I do in my full time job and for StreetScoutMe, so my home needs to be reflective of my personal style.
Coziness: There's something about walking into a house (whether it's yours or someone else's)…and there's just this feeling like this house is actually a home. Scents, candles, plants, and cozy bedding make a big difference for me.
Photos by Randa Salloum, edited by me.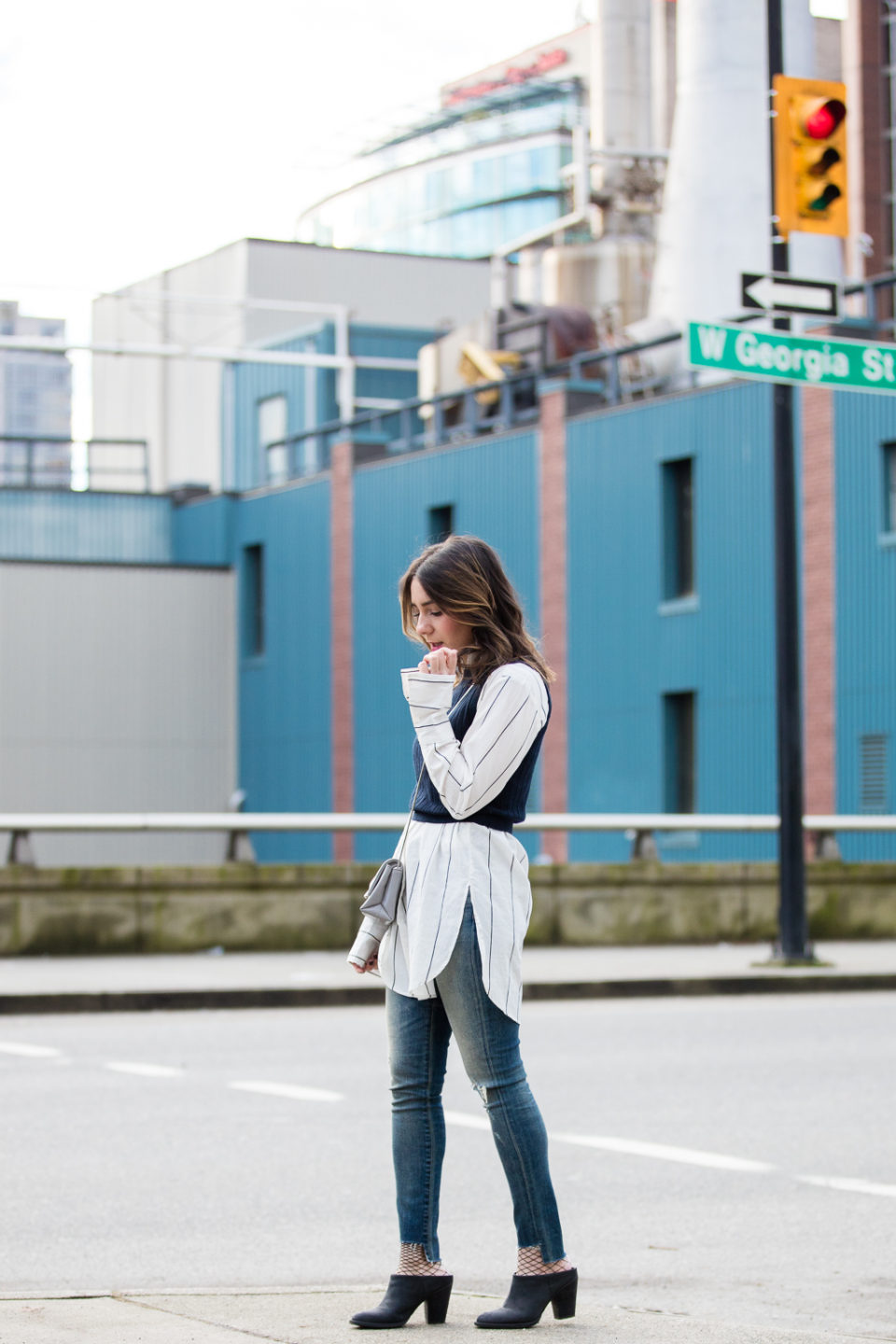 *head to toe: Club Monaco via McArthurGlen sweater, H&M blouse, Citizens of Humanity jeans, 3.1 Philip Lim crossbody bag, All Saints fishnet socks, Aldo shoes.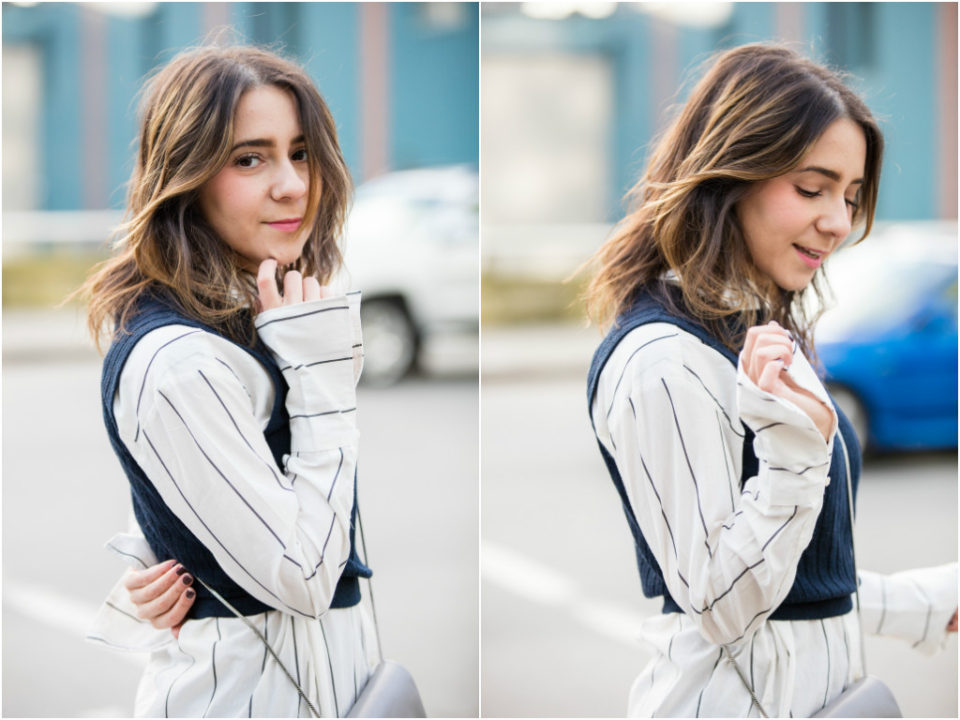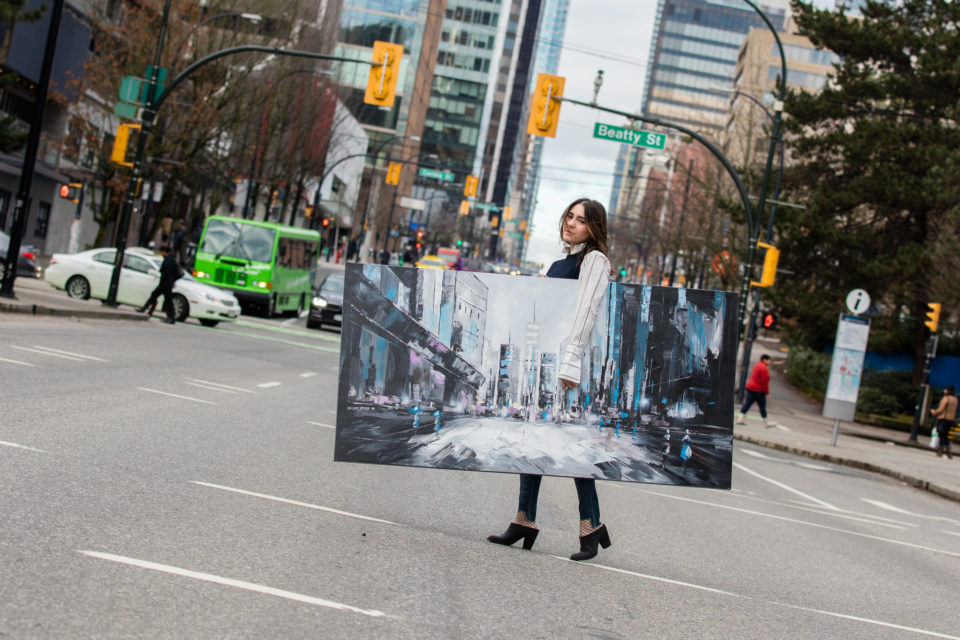 Sneak peek of the StreetScout home!
Normally I only share street style photos with you guys but because revamping my home has been a huge part of my life for the past SIX months, I want to give you a peak. If you're curious, scroll down to get a BTS of the StreetScout apartment!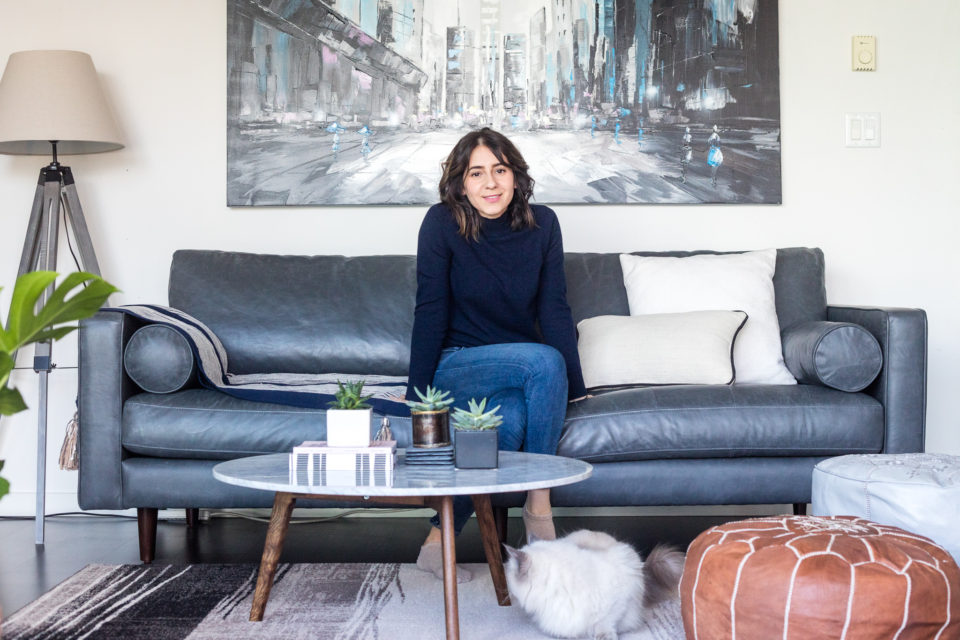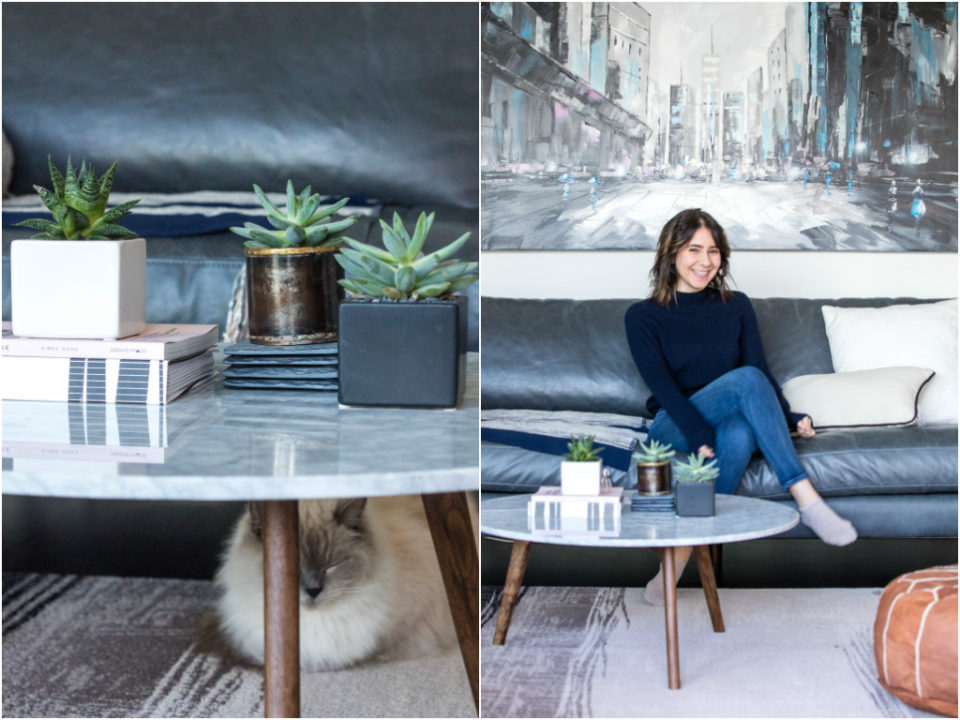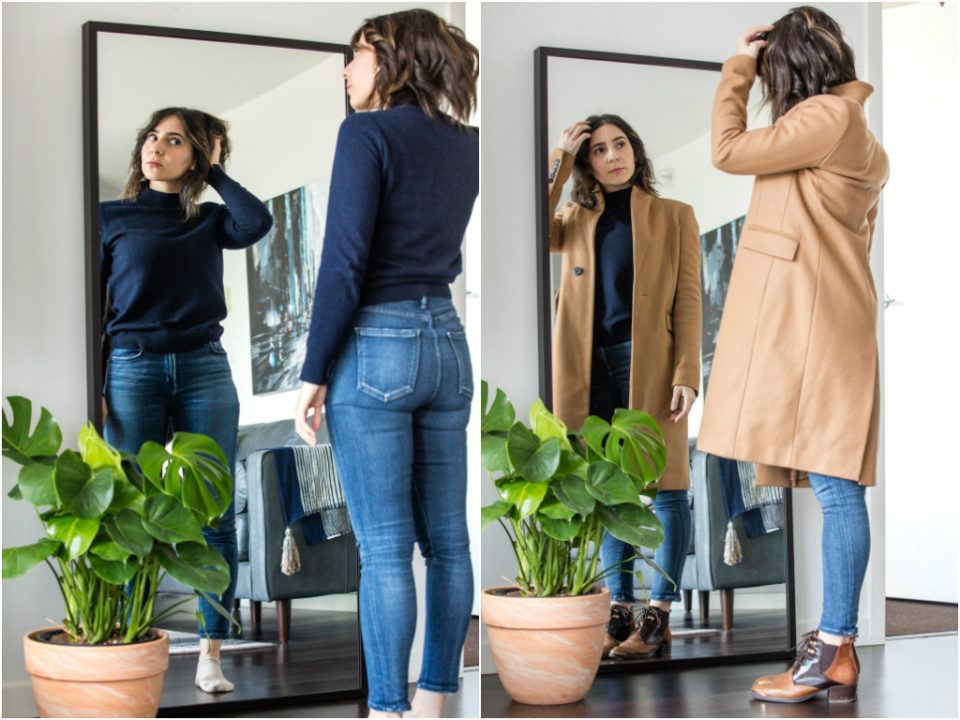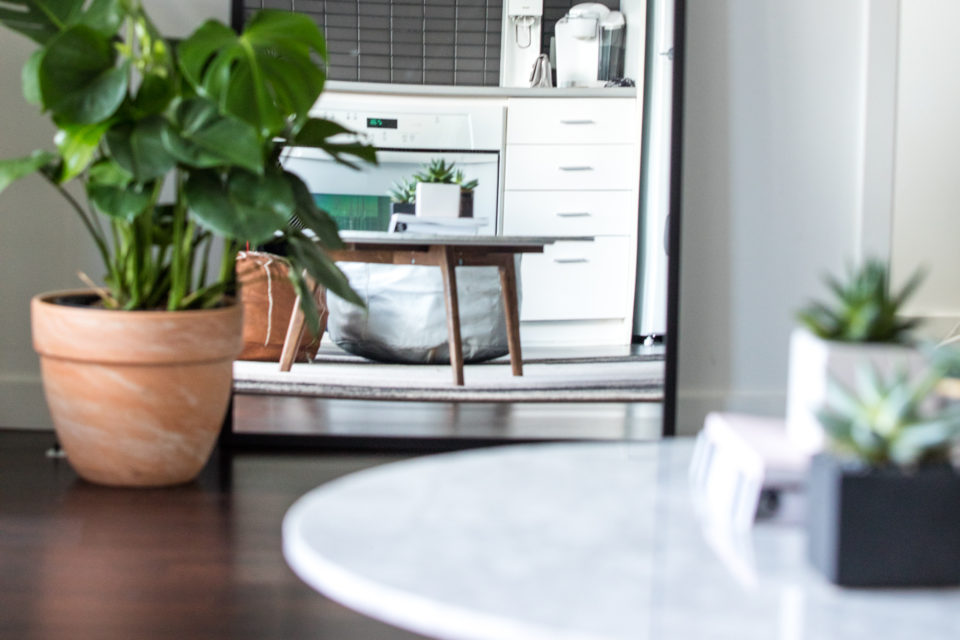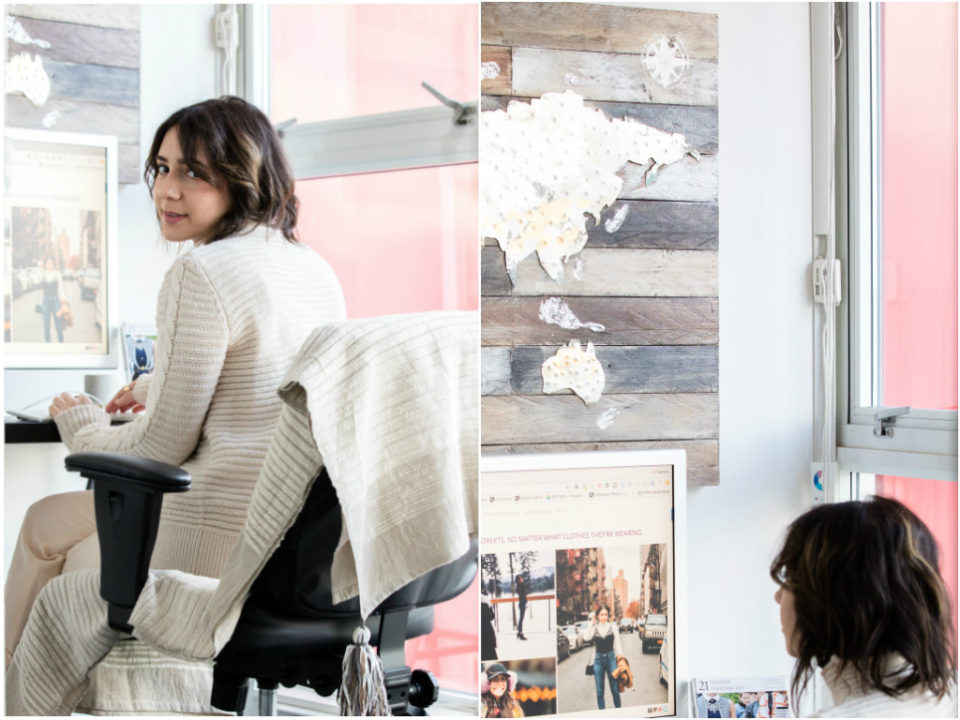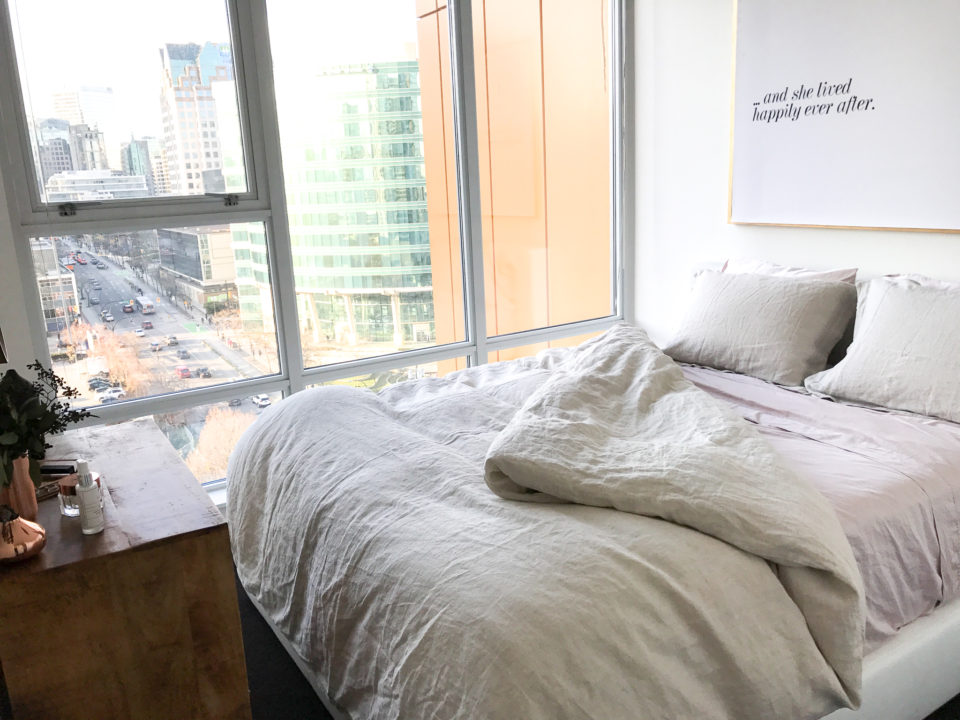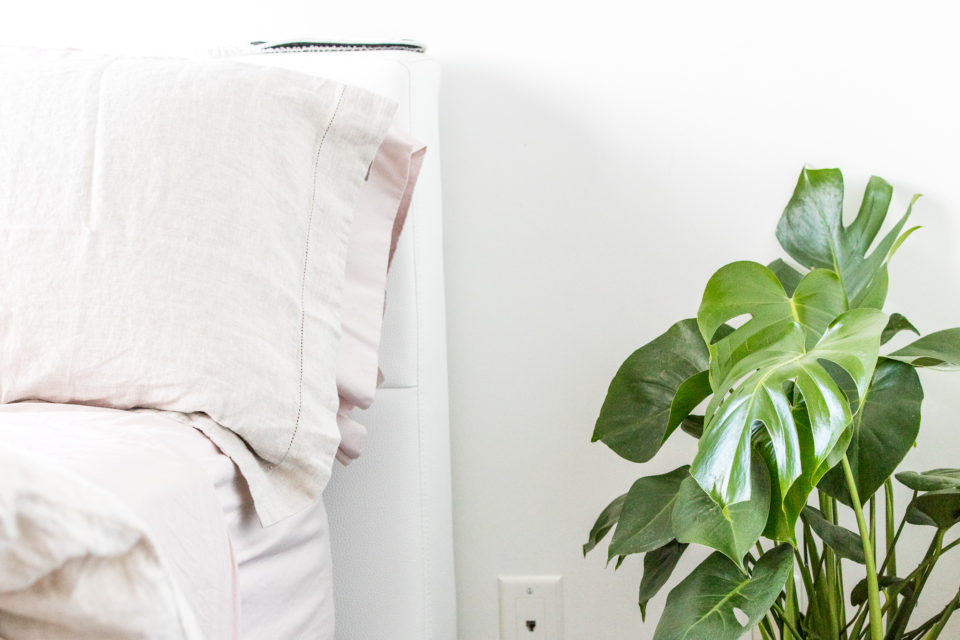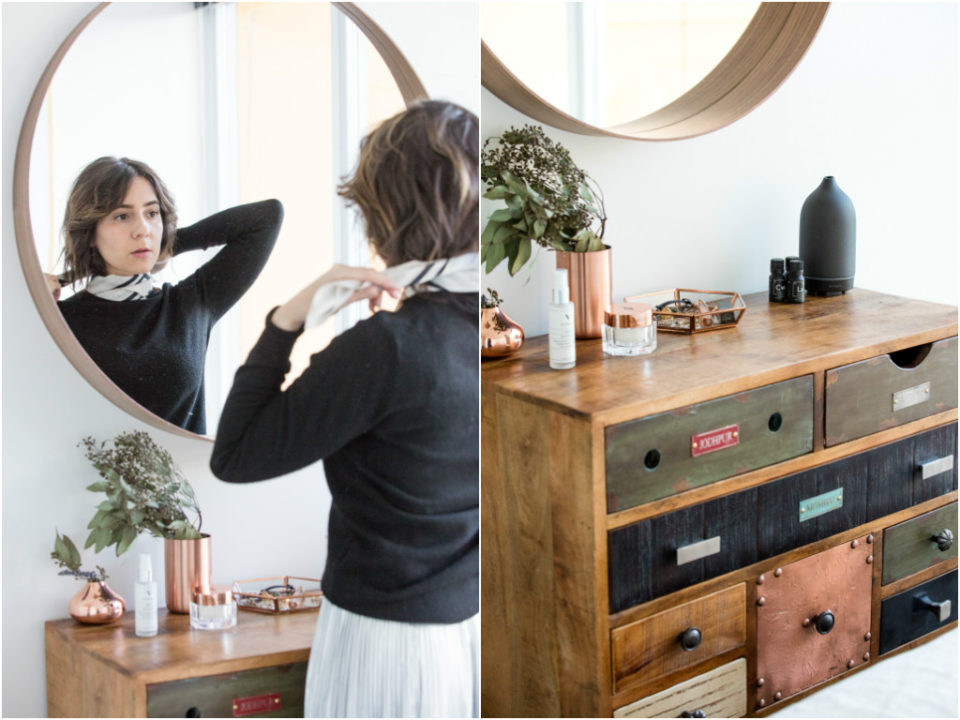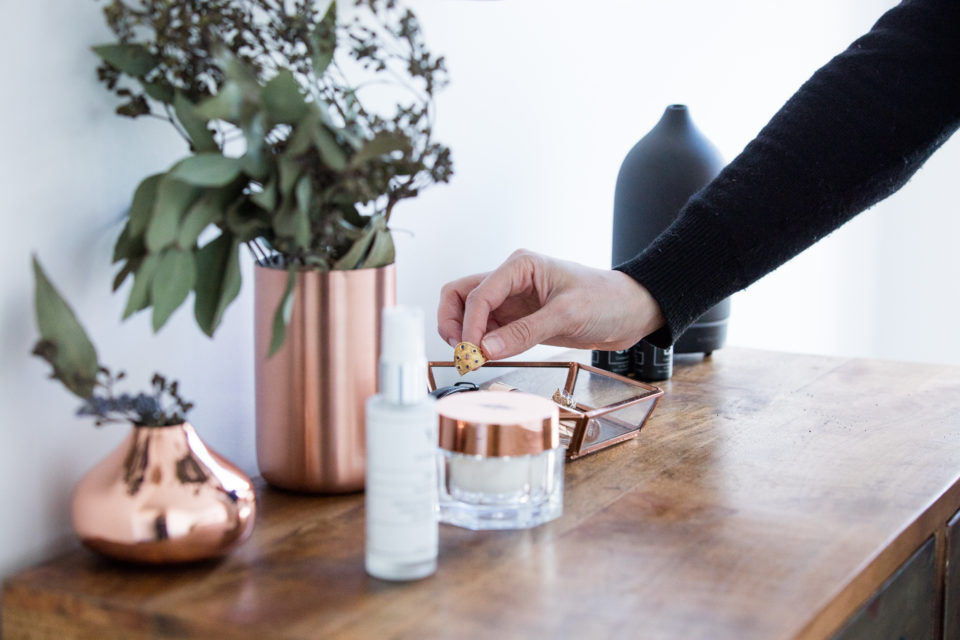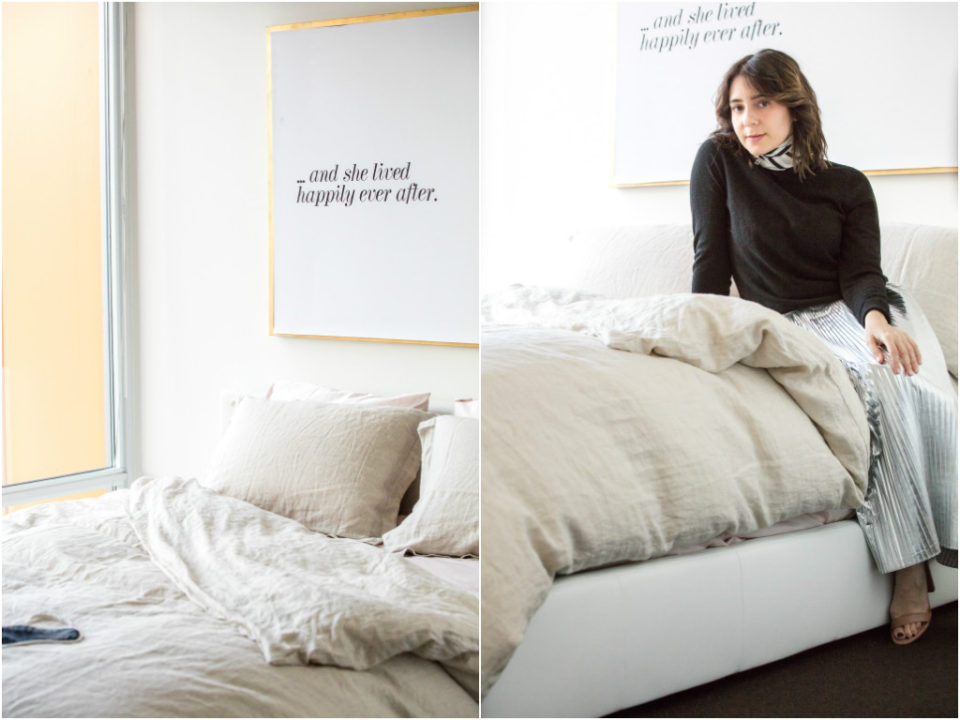 Paintings, chest, and bed frame: Structube / Couch and coffee table: Article / Brown Moroccan Pouf: Socco Designs / Grey Moroccan Pouf: Bohemia Design / Linen Duvet: Urban Barn / Monstera Plant: Old Faithful Shop / Diffuser: Vitruvi / Painting above my bed: Gifted from a friend.