On our recent trip to Toronto, we met the team over at Untitled&Co. We snapped some street style shots of the two owners – Cameron Wilson + Chloe Sam-Mcgrath – the combo of their style is a funky union made in sartorial heaven, and so is their boutique. If you live in Toronto, it's a must-visit. A mix of playful clothing, and a vibe that says 'my living room is way cooler than yours' makes it at the very least worth a browse.
With their goal to take fashion beyond the runway, they opened their playful streetwear boutique in June 2012. Shortly thereafter they received international attention from fashion bloggers, retailers, and shoppers, most notably for their ironic sweatshirts and t-shirts that mirror what's happening in current pop culture. Even the likes of Diplo and Perez Hilton are sporting these styles. These boundary-pushing, ironic numbers are a nostalgic nod toward our days of Clueless, especially for those of us who grew up in the '90s. And let's face it – Cher Horwitz isn't going anywhere! The release of these items was right on point, as the fashion world started trending on the dichotomy between style and function; after all, why not be comfortable, while still being chic? Take, for example the Kenzo pullover paired with high-wasted shorts or an Adidas hoody paired with a leather vest. This trend is a lazy fashion gals sartorial dream come true, and is the most effortless way to look cool (without trying too hard, of course). Tuck one into a high-wasted something and off you go.
If you don't live in Toronto and want to visit their boutique, not to fret; they have an online shop you can browse and buy till your hearts content – and trust us, you will want to.
This is first in a series of photos we will be featuring from Untitled&Co, so look forward to more street style snaps in the coming week. And, if you dig their ironic sweatshirts as much as we do, shop the below styles or check out their product page for more available ones.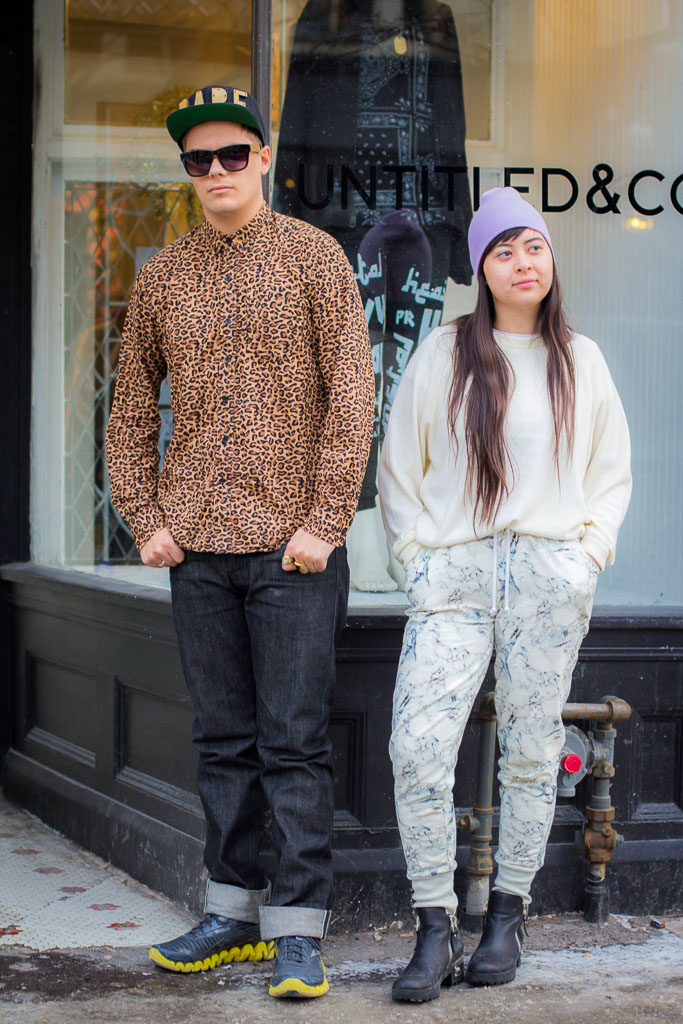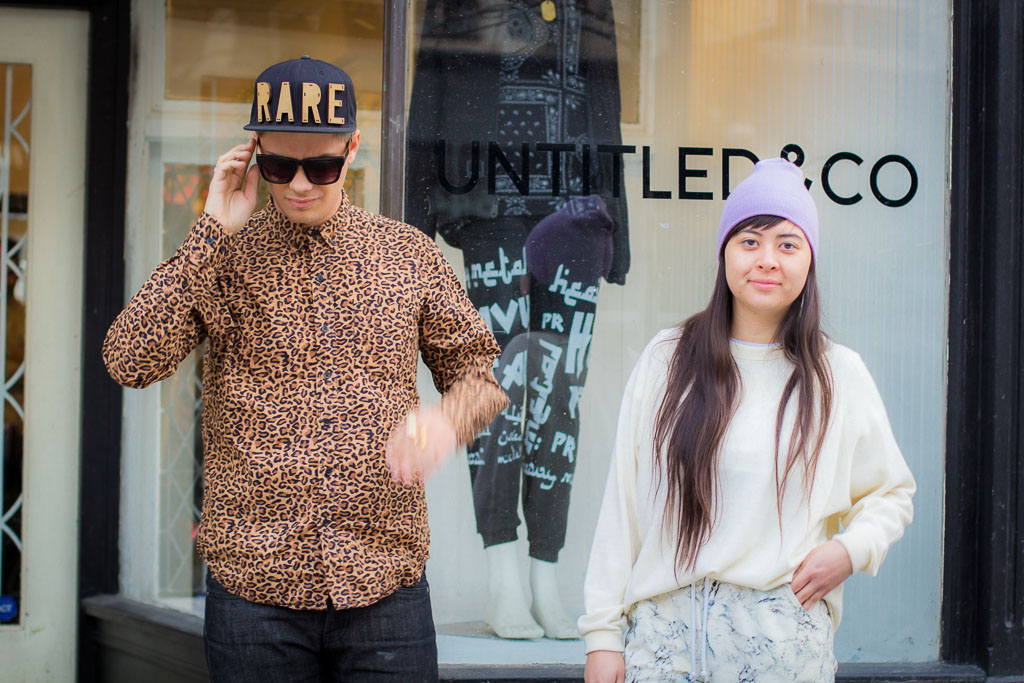 Shop Their Ironic Sweatshirts