Blogging is like a double-edged sword. The very thing about it that makes it exciting – the fact that anyone with a computer, point-and-shoot, and internet connection can do it – also makes it feel like one big tangled web. While creating a blog is easy, garnering a solid following is not. So, how do you go about building a blog that earns you a bookmark in every fashionista's feed?
In this month's series "Walk A Mile in the Blogger's Shoes" we are dishing it out with two local bloggers, Jessica and Bree, on what it takes to climb the blogging ranks (and the Ella shoes they're doing it with this spring).
Today I'm interviewing fashion blogger, Bree Aylwin of The Urban Umbrella. Bree has a feminine and relaxed fashion sensibility, which is why when I discovered these floral ballerina flats, I knew she would be all over them. Bree is one of the kindest bloggers I've worked with and I believe it's this attitude and positive spirit that gets you far in the fashion industry. Read on as we interview Bree on the business of blogging and what she's doing to build her personal brand.
What inspired you to start blogging? Give us the goods.
I started blogging a few years ago after going through a bit of a creative slump. I had always loved fashion, beauty, and travel but those were things somewhat lacking in my life at that time. I had thought a blog would bring back those joys and apparently I was right – I'm also now hooked on blogging!
How has your blog changed since you first started out? Do you feel like you've taken strides?
I think it's changed and is still changing all the time. I am always looking for ways to improve my photos, my writing, and myself. Looking back on some of my older posts I can't help but laugh a bit – I suppose through reflection is when the improvement shows through the most.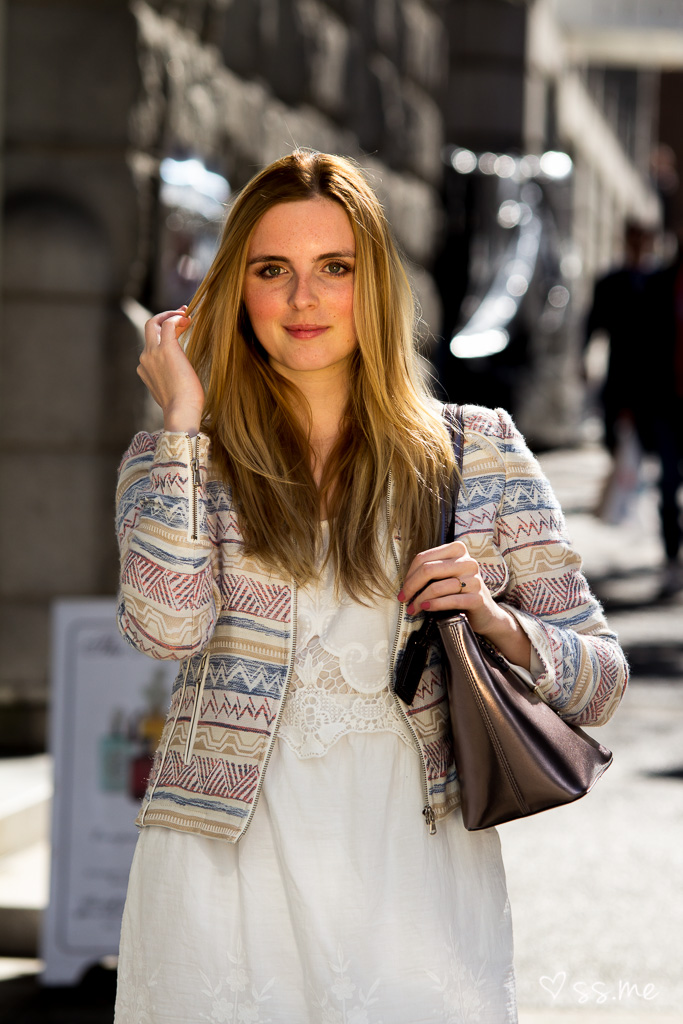 What personality or trait has helped you go further in the blogging business and climb the 'social' ranks?
I'm a pretty determined person, and once I get interested in something I really take the time to learn all about it. It's important to go beyond what you usually do and learn the little tricks to improving every aspect of your blog, and honestly that's part of the fun of blogging – the constant discovery. My blog is and always will be a "work in progress".
What's a day like in your shoes? Is blogging all fun and games like everyone says it is?
Blogging definitely is a lot of fun, but it's also a lot of work. More often than not you'll find me cooped up in the apartment writing and editing away. I love it though, so those hours indoors are actually a lot of fun for me. When work is play it makes for a pretty great day!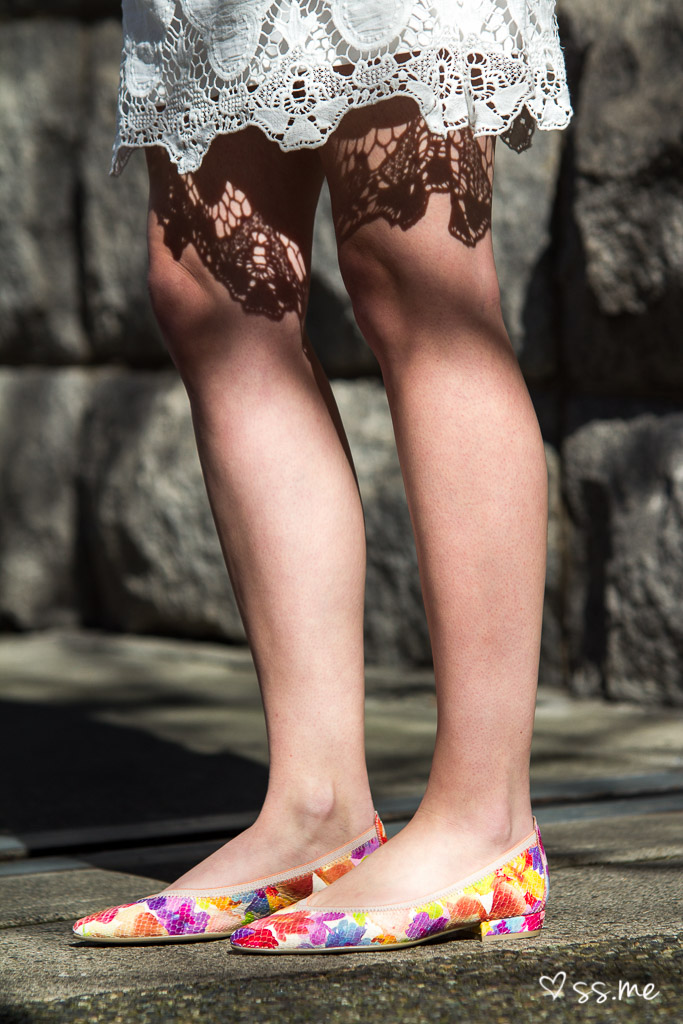 What's been the most humbling experience in your blogging career so far?
The most humbling part of blogging has been receiving messages from those who relate to my style, and my story. It wasn't something I expected to happen when I started my blog, and receiving those kind words has made me feel like I have friends all around the world who just kind of get me.
The business of blogging is kind of like the wild west. What is one big change you'd love to see within the industry?
That's a great question! I think the blogging industry is making strides already, but I'd love for it to become more respected.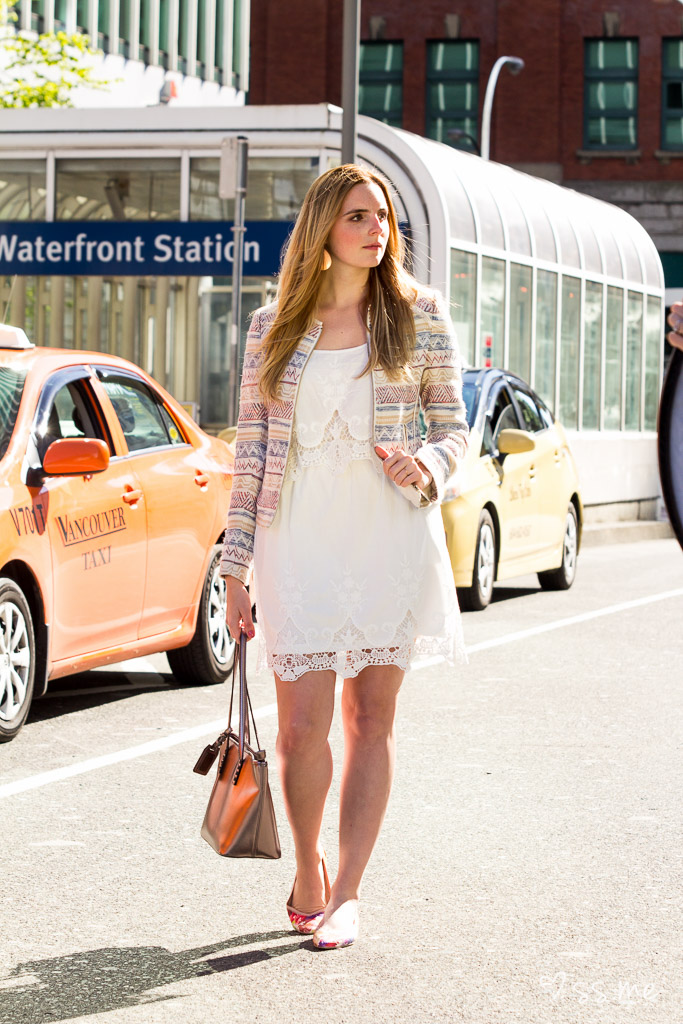 What's a word of advice you would tell someone new to the blogging game?
Just take your time and don't worry if your blog isn't 100% perfect right from the get-go. Half the fun of blogging is figuring out how to better your online space, so enjoy the ride and don't stress it.
How would you describe your personal style? And how has it evolved since you started blogging?
My personal style has always been very feminine, a little bohemian, slightly beachy, and honestly – a little lazy. Basically what that means is I love a pretty eyelet blouse, but I'll always pair it with my most comfortable boyfriend jeans. When I first entered into the corporate world I lost my style direction, so re-discovering my love of fashion these last few years has been both exciting and… well, expensive.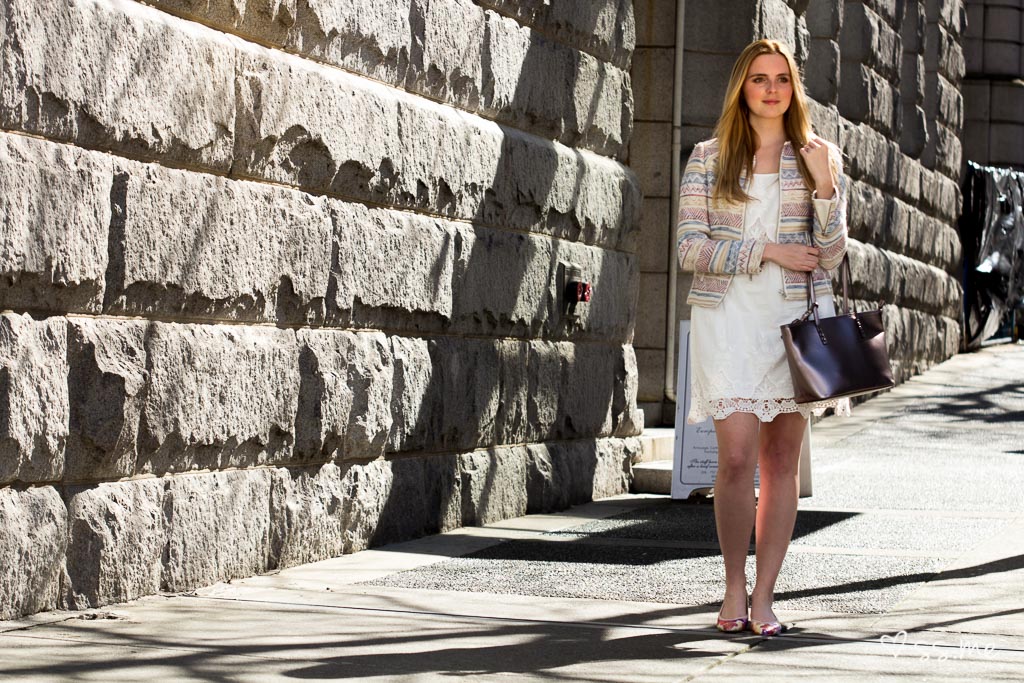 What trend do you have your eye on for spring?
I wouldn't say I am an exact "trend follower" so I don't have one specifically, but I am excited to break out all my favourite little white sundresses. As soon as the sun starts to shine I always turn to my favourite LWD!
Why are shoes so important to your personal style and what do you look for when picking out the perfect pair?
Shoes can be both a completer and statement piece. I typically look for shoes that have a mixture of comfort, colour, and something a little unique to them. These floral flats from Ella Shoes really caught my eye because not only do they have an adorable print, they also have a neat snake-skin texture which is really cool.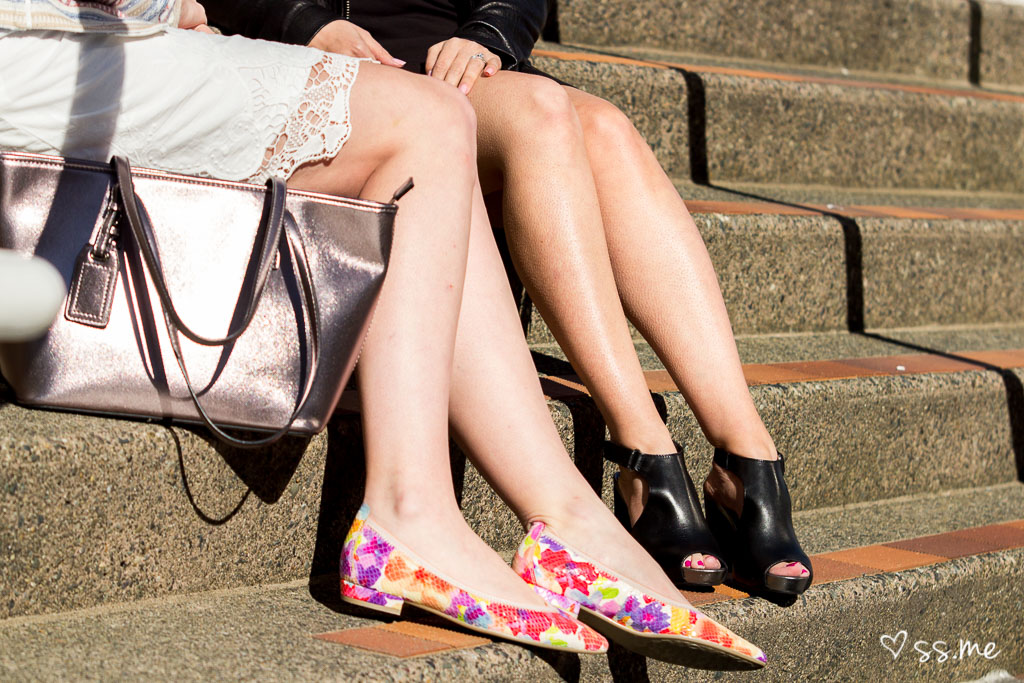 What inspired you to style your Ella shoes with this outfit?
These shoes just feel so polished and ladylike to me so I immediately thought that this temperance collection dress would pair lovely with them. This sort of outfit just screams "spring" to me.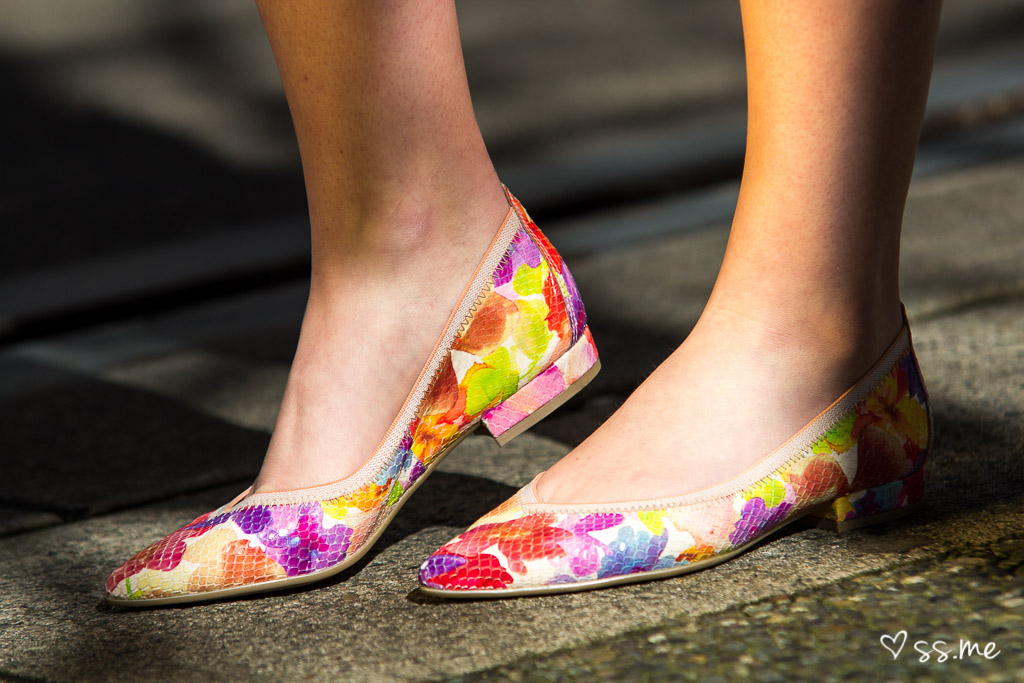 As a blogger, what are the three things you can't live without?
My photographer (aka my boyfriend) – he takes all my photos. When he was away one time I tried to use a tripod to get some photos and let's just say I ended up with a whole lot of photos of my shoes, half my face, and the sky. They didn't make it on the blog. A good pair of strappy heels goes a long way as a style blogger. Strappy heels go with everything which makes them an excellent go-to. My boyfriend jeans are basically my life; I truly can't imagine what my style would be like without them.
What would be your dream collab for the blog?
I honestly feel that every collaboration project I'm lucky enough to do is a bit of a dream already. One day I would love to work on a collaboration that allowed me to travel; now that would be incredible!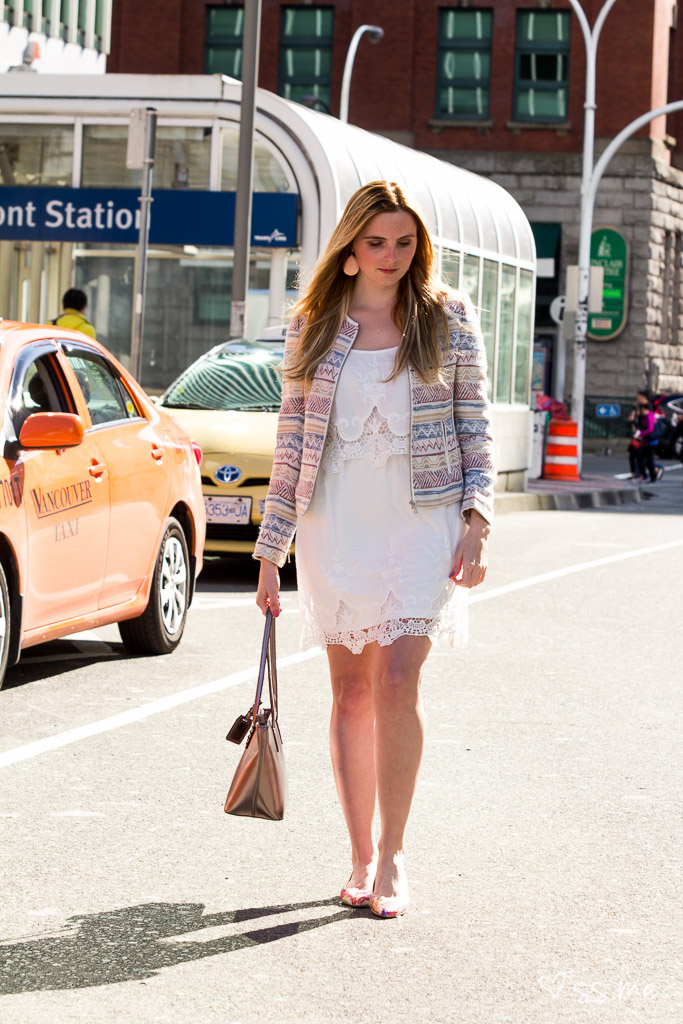 We all know it's not the destination that matters…it's the journey. What do you hope to accomplish on your blogging journey?
I would like to accomplish a few things honestly. I hope to one day obtain a position within the fashion and beauty industry. I'd love to be able to continue to grow my blog and learn more through it. I'd be thrilled to continue to challenge myself and get new opportunities. It's all very exciting to think about.
Head on over to Bree's blog for more photos from our Ella shoot.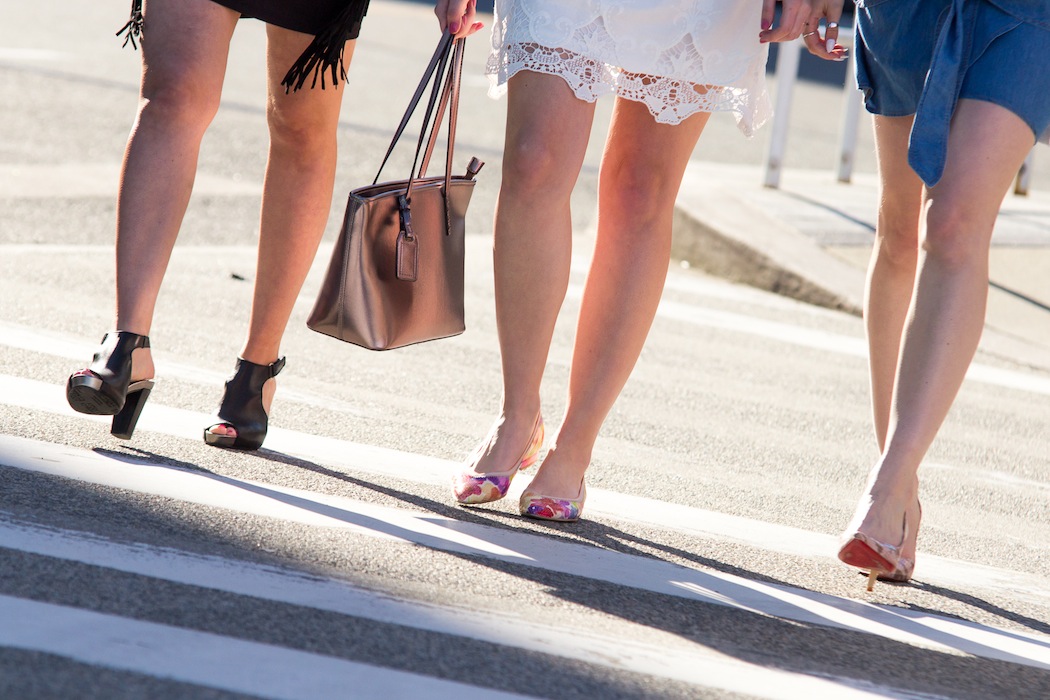 Thanks to Ella Shoes for partnering up with us on this post!