It's freezing in Toronto and many parts of Canada right now, but the good news is you can still look cool without being cold! A refreshing answer to those terrifyingly cold temps? Play with winter whites, and all shades of it – from creams to nudes, and everything in between.There are so many shades of the wintry white hue this season, yet so many people avoid rocking it after Labour Day. Trust us though, the fashion police won't mind!
Use a textured topper as a jumping-off point, as Monica is wearing here. Add in another shade of white or nude, and ground the colour with a blue or grey. Don't be afraid to go head to toe in white either – just find the white right way to mix shades, and embrace the look!
*head to toe: Zara coat, scarf from Over the Rainbow, Chanel purse, Hermès, Tiffany's, and Links of London bracelets, David Yurman ring, Stuart Weitzman boots.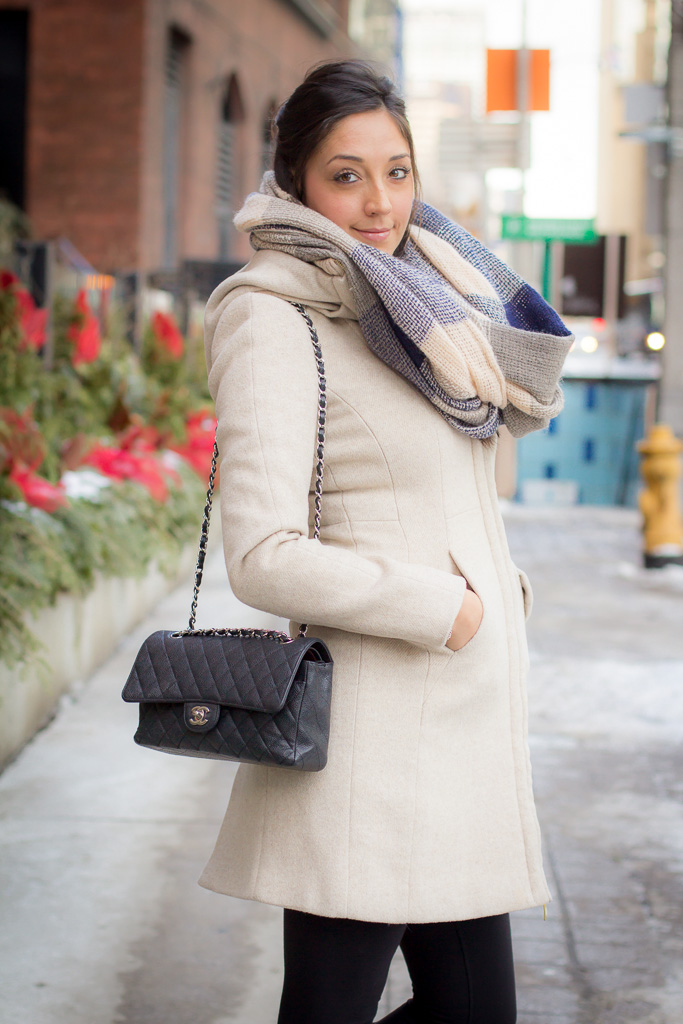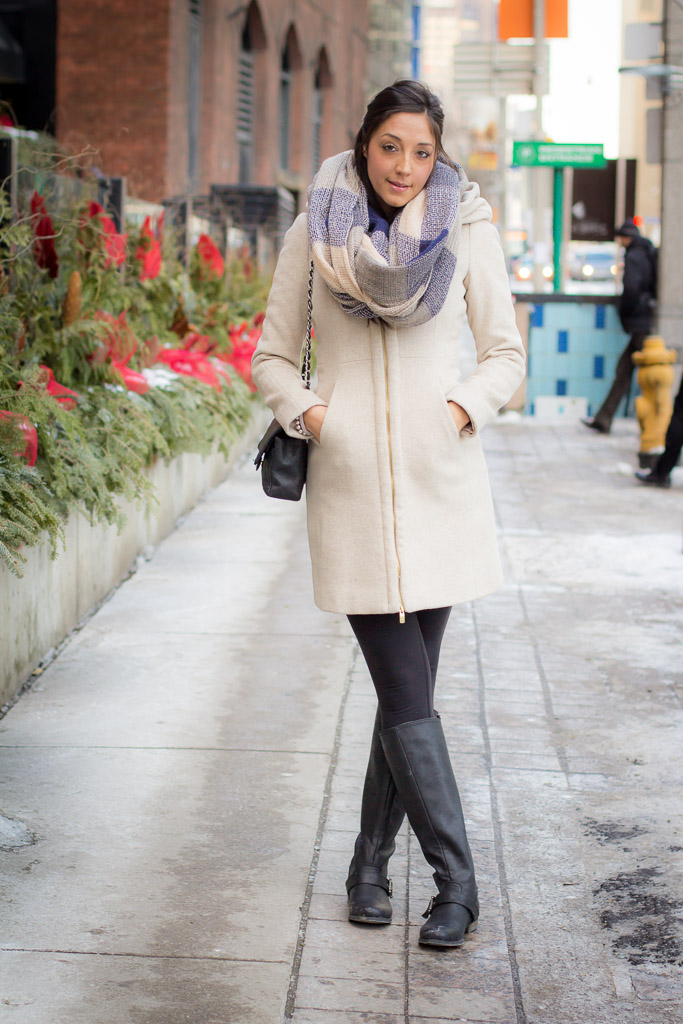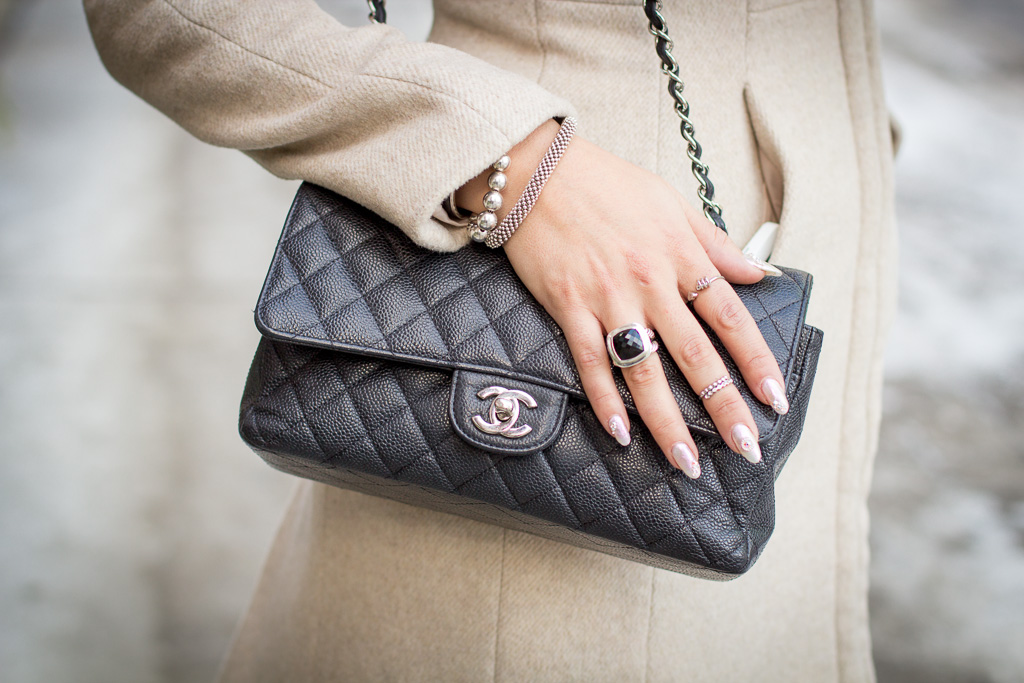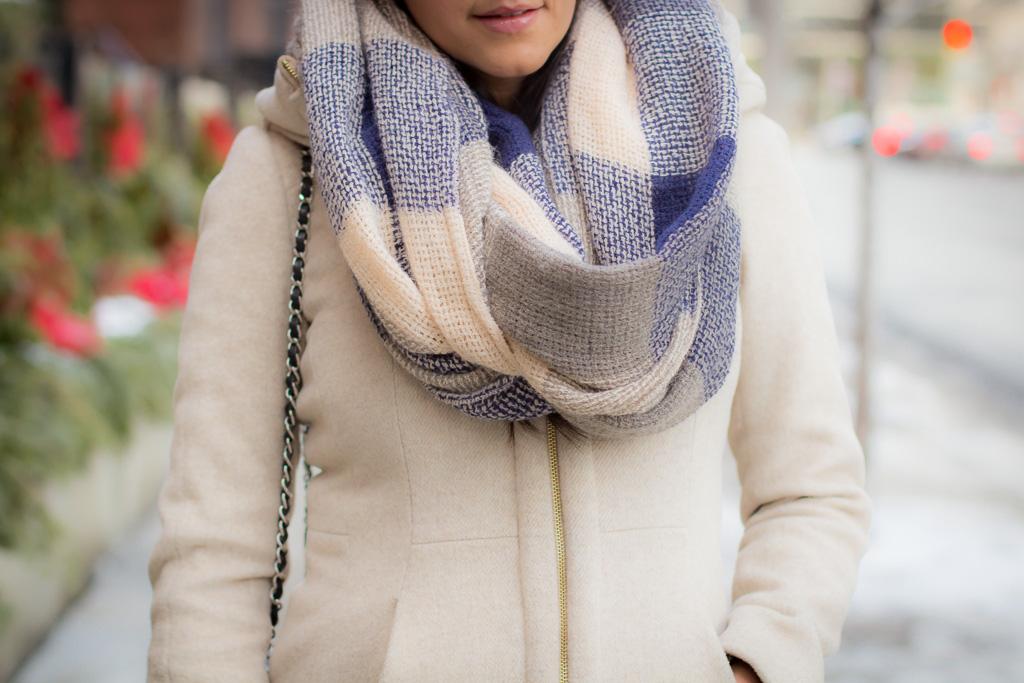 Get The Winter White Look>>