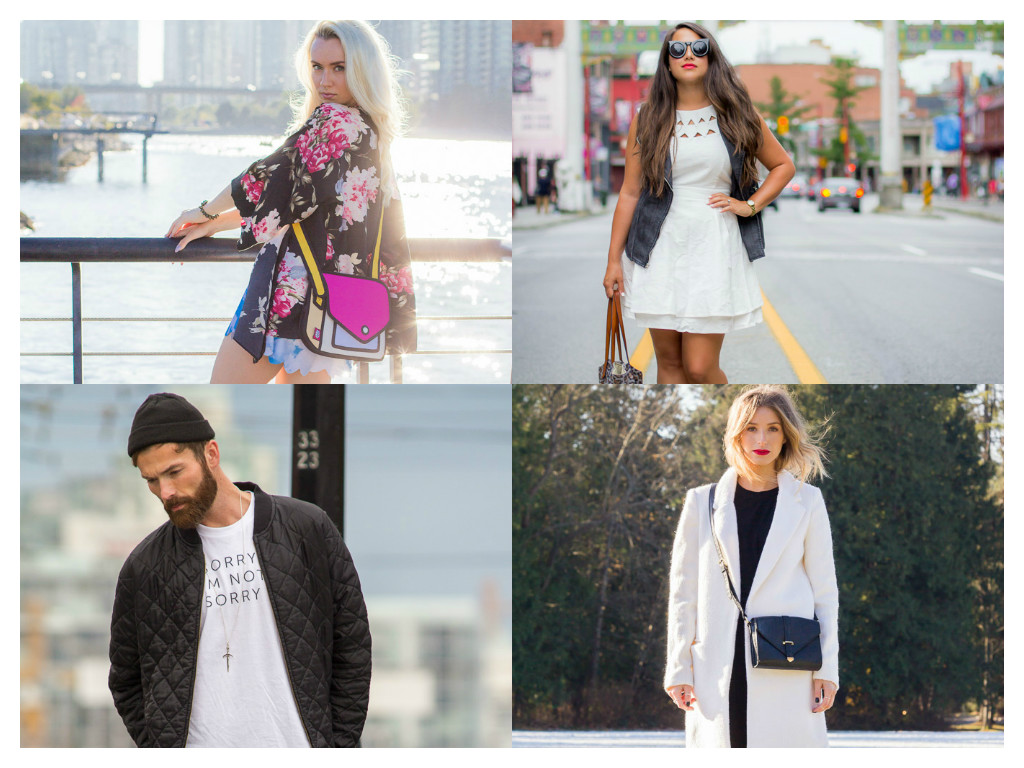 Do you publish regular outfit posts and want to take your blog to the next level? Are you partnering with a brand and want to knock their socks off? Do you want to start making big bucks from your styled snaps?
If any of the above is true, it's time to partner with StreetScout and take your style blog and fashion photography to the next level.
Photoshoots – $200 : All shoots include 1 hour of photography, 2 outfits, 20 professional high res photos, photo editing services, and delivery within 3 days of the shoot.
Want to see past work? Check out some of our style blogger photos or our work featured on The August Diaries, Tobruck Ave., Jessica Luxe Style Blog, Alicia Fashionista, The Unprecedented, Dentelle + Fleurs, Noa Noir, Shardette, Style Nine to Five, About A Boy, Kurate Style, The Urban Umbrella, and Vancouver Style.
Other features include: WhoWhatWear, Fashion Magazine, Vancity Buzz, American Express, Vitamin Daily, S.Moda, Ella Shoes, Knowshow, Clearly Contacts 'The Look' blog, Robson Street, PhotoEd Magazine, Niche Magazine, Hanger Magazine, Sarah Mulder Jewelry and more.
Want to give it a shot (pun intended)? Get in touch for a fashion photoshoot and we will take it from there!
Catch my most up to date work at @streetscout
sabrina [at] streetscout [dot] me